We have listed popular and secure XMR Wallets to store XMR tokens so that users can choose the best Monero wallet. The List contains Hardware, Desktop, and Mobile XMR wallets. Now, let us now look into some of the best wallets to store Monero in 2022-2023.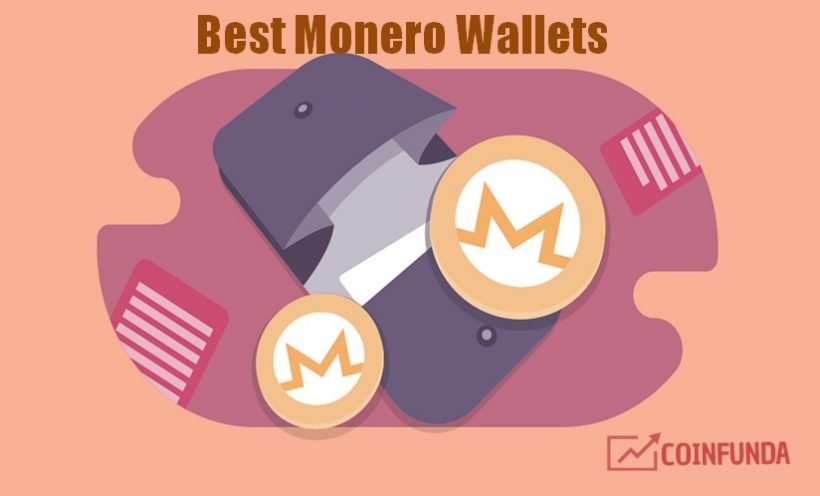 Monero is blockchain-based decentralized cryptography that uses cryptography to secure the Monero coins from any third-party interference or malware infiltration. Monero is untraceable and all your transactions are secured privately and none can be traced to the original buyer or seller. XMR is the cryptocurrency of the Monero platform. There are a handful of wallets that support the XMR coins of Monero, so users should wisely choose the best one for you. Before discussing best Monero wallets lets have a look at few required features in a wallet.
Monero is fungible and users have full control of their transactions or funds. As such, there is no size limit to the amount of transaction and this might often lead to fraudulent activities. There is also a security issue as no transaction can be linked to any address as it is completely untraceable.
Features of a best Monero Wallet
First and foremost your wallet should support Monero coins.
The user interface should be simple for users to use and should have all the essential features.
Privacy feature of the wallet so that the user's identity is safe and secure.
Security features of the wallet should be up-to-date with the latest available in the market. Also, look for the backup feature so that you can recover your wallet if lost.
Good customer support.
The wallet should be backed by an expert development team so that there is always scope for future enhancement of the wallet.
Look for the latest customer reviews of the wallet.
Best Monero Wallets
We have listed some popular and secure best Monero Wallet to store XMR tokens so that users can choose the best Monero wallet. The List contains Hardware, Desktop, and Mobile XMR wallets. Now, let us now look into some of the best wallets to store Monero.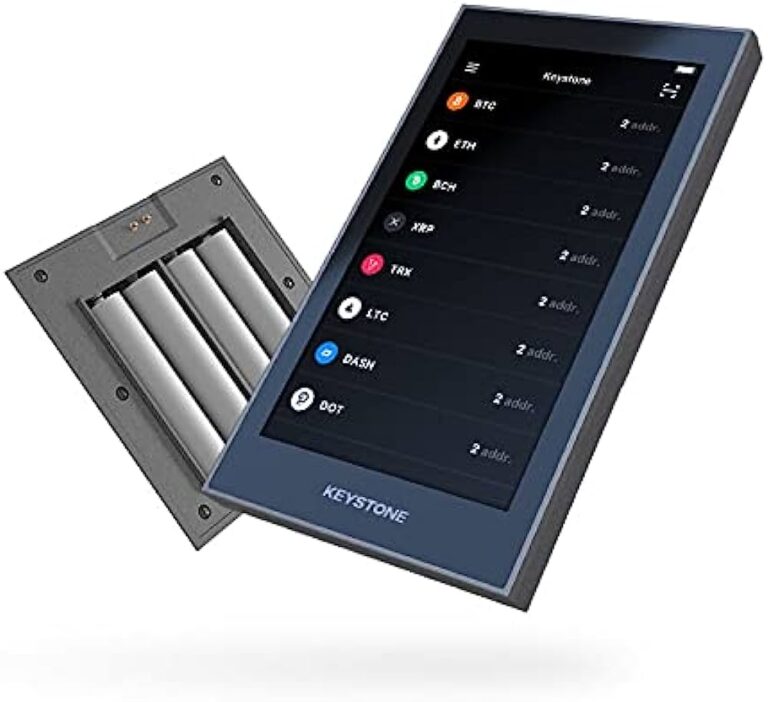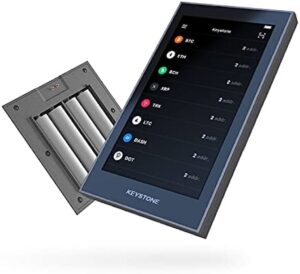 In the competitive world of crypto hardware wallets, Keystone Pro has set itself apart by offering features that outshine competitors like Ledger. With its superior security measures and user-friendly interface, Keystone Pro has become the preferred choice for many crypto enthusiasts looking to upgrade their wallet experience.
The Keystone wallet has proven itself to be an exceptional choice for securing digital assets, thanks to its advanced security features, multiple integrations, and support for Dash cryptocurrency. With its continued commitment to innovation and user control, Keystone is poised to remain a top choice for crypto enthusiasts seeking a secure and versatile hardware wallet solution.
Read: Keystone wallet review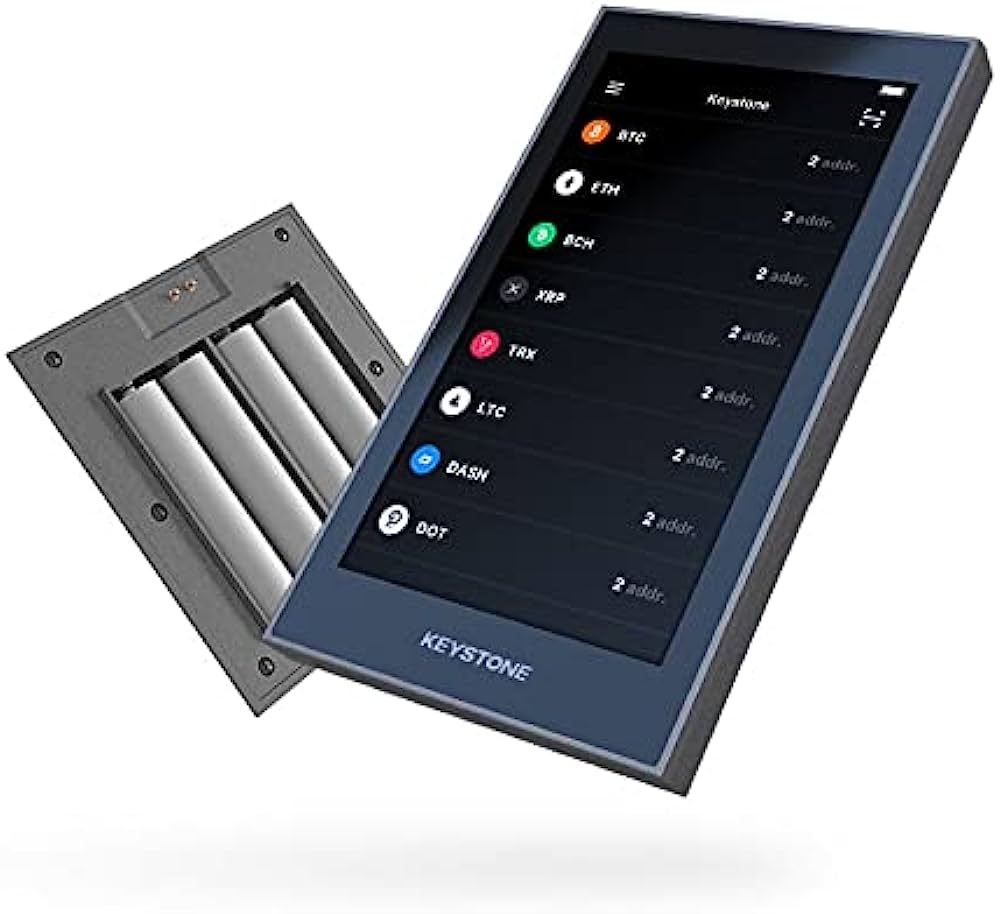 10% Discount

DISCOUNT10
Atomic Wallet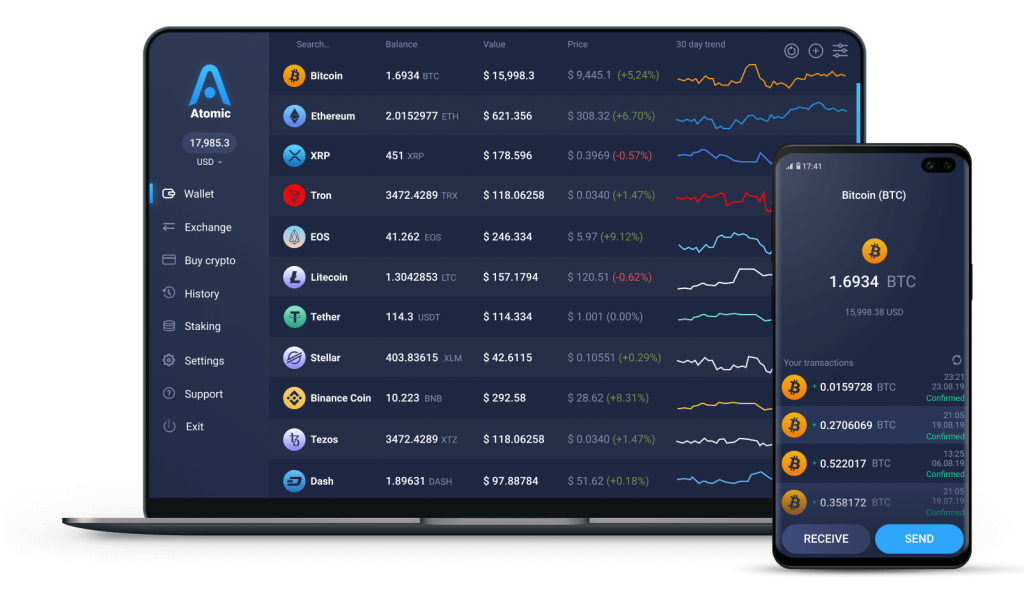 Atomic Wallet is a new multi-asset, a non-custodial solution with an actively growing user base and one of the best Monero wallets. Atomic Wallet already supports 300+ top coins and tokens that can be managed in an intuitive, user-friendly interface. The list of available assets is updated on a weekly basis, so if you didn't find your favorite coin here — you can be sure it will be added soon.
Atomic Wallet is available for all major OS: Windows, Mac, and Linux. Mobile apps for Android and IOS will be released in December 2018.
Apart from the intuitive UI, Atomic Wallet has offered a wide range of features, such as decentralized storage for private keys, a built-in option to buy crypto with a bank card, Atomic Swaps, instant exchange via Changelly or Shapeshift and an interface for custom tokens. What makes Atomic Wallet so unique is the support of Atomic Swaps, a relatively new decentralized exchange technology based on hash timelock contracts.
Claim your free 15 Atomic Wallet Coin (AWC):
Download Atomic Wallet and complete the setup.
go to setting->airdrop
fill your email id and use p172G5R to get 15 free AWC coins.
Guarda Wallet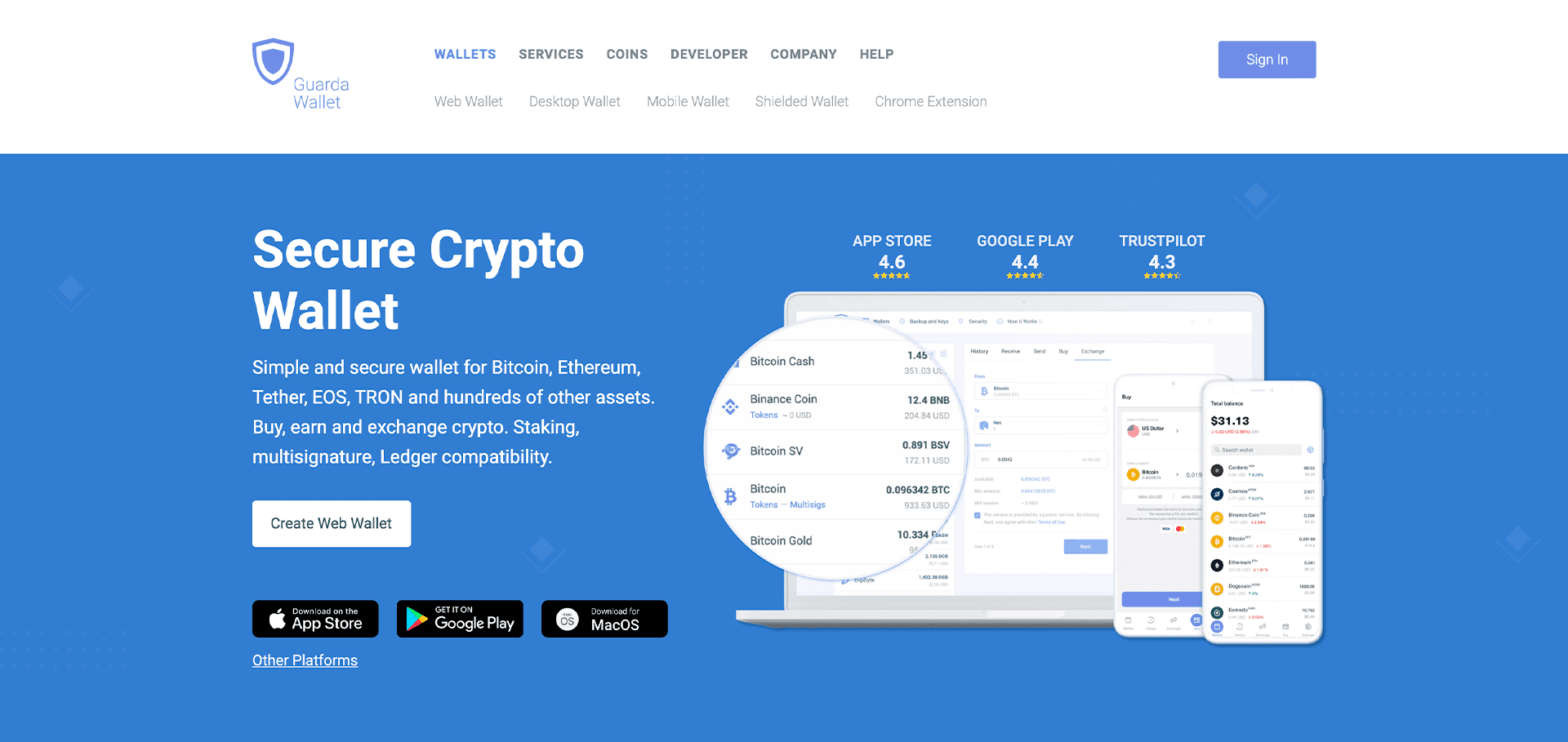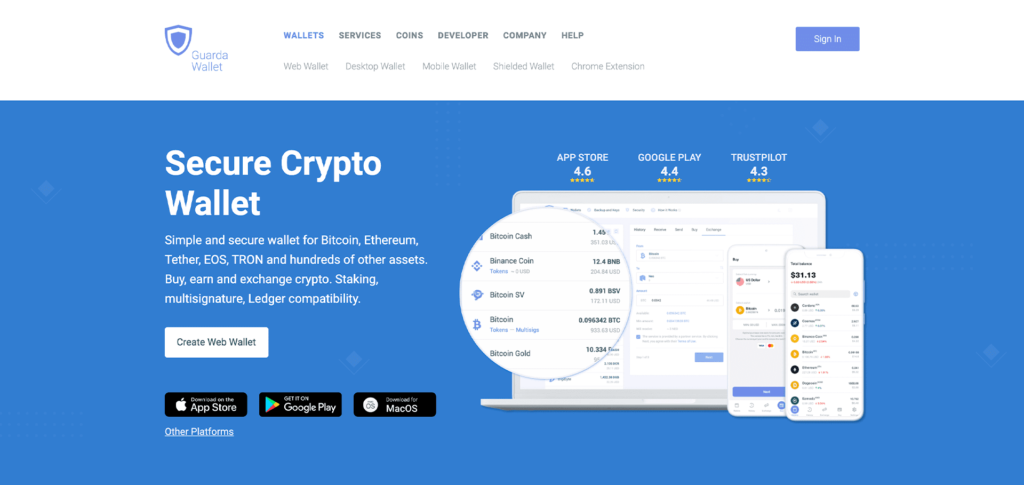 Guarda is a lightweight wallet available for Web, Desktop, Chrome Extension, and Mobile. The wallet supports multiple currencies: Monero, Ethereum, Bitcoin Cash, Stellar Lumens, Bitcoin SV and many more. Over 10.000 crypto tokens are also available for management on Guarda. The wallet has a simple interface and is fairly easy to use, despite the fact of being quite technologically advanced and oriented to an experienced crypto user. Being a non-custodial wallet, Guarda does not store or use the private data of the users in any way. The transfers and exchanges of funds are very easy, as Guarda does not imply complex verification processes to start using the wallet.
Secure backup encryption and custody-free storage policy
A wide range of supported cryptocurrencies with new coins and tokens added constantly
Built-in purchase, Staking, and exchange services
Cross-platform operations – all the wallets are easily synced across available versions
24/7 customer support line with the fastest response time on the wallet market
Currency-specific features of supported coins
Ledger Nano S integration
Additional services such as ERC20 Token Generator
Ledger Nano S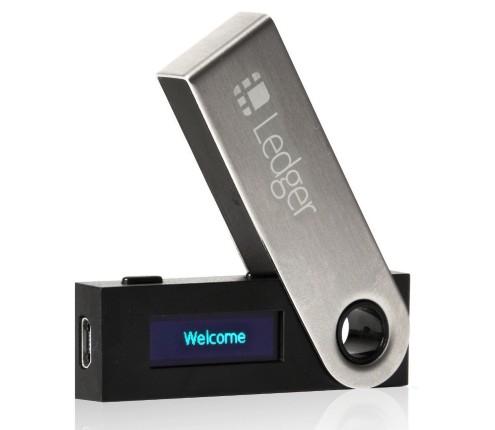 Ledger Nano S is a hardware wallet that is like a USB device that can be connected to a USB port of any device. It supports multiple currencies like Monero, Stellar, Ripple, Ethereum, Bitcoin, Litecoin, Ethereum Classic and many more. Its security features include a two-factor authentication process, a PIN code, and recovery seed accessibility. It has an OLED screen with double-tap manual buttons with which you can check your transaction details anytime. All your private keys are protected by a secure chip.
The Ledger Live App helps you to check your fund balance and transaction details. It has a built-in security chip that will protect your device, much better than an anti-tampering sticker. This Hardware wallet is powered by BOLLOS ™, an operating system developed by the Ledger Foundation.
Ledger Nano X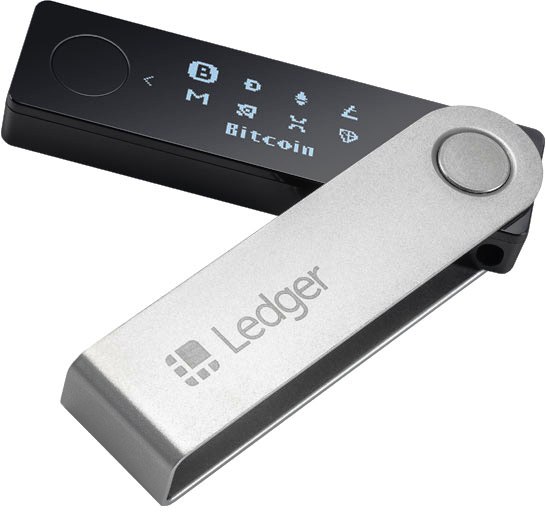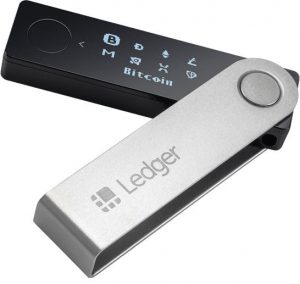 Ledger Nano X is an advanced version of Nano S wallet with few extra features which includes:
Bluetooth enabled: So that users can use it with their mobile devices as well.
More App Space: No need to install/uninstall apps as it can now hold more than 100 apps.
Hardware Changes: Small changes in Buttons and display of the gadget.
Exodus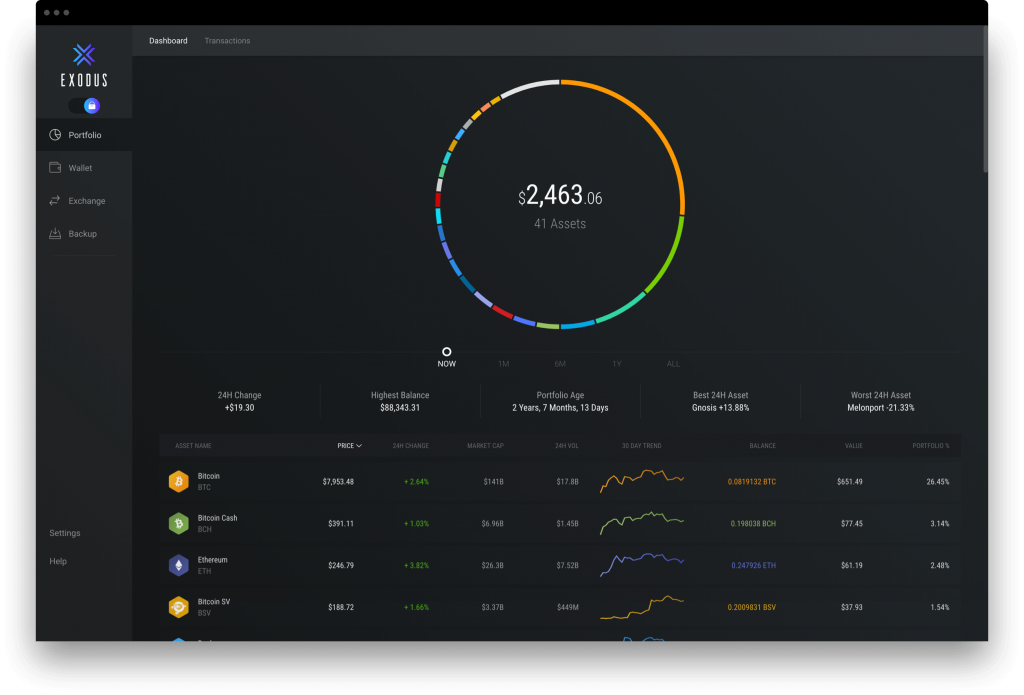 Exodus is a popular multi-cryptocurrency wallet available for mobile and desktop platforms that supports 100+ crypto assets. It is easy to use, a user-friendly wallet with built-in exchange which allows users to swap between multiple cryptos and track their portfolio. The exodus wallet is having 4m+ downloads so far with good reviews and ratings made by the community and also users don't have to download the 70+GB Monero blockchain like Monero GUI wallet. It allows users to have complete control of their funds and private keys. Another thing that I like the most about Exodus is its Design and 24×7 fast support.
Monero GUI Wallet
The GUI wallet is the official desktop wallet of Monero and it supports multiple operating systems including Windows, Linux, and MAC. It is a full-node wallet, however, the downloading and syncing of the wallet takes a little time. Its simple interface is often found to be the best for amateur users. It is available in the ubuntu version and is one of the best versions of ubuntu itself. However, it takes up hardware space and eats up the processing power as well.
Monero Paper Wallet
The Monero Paper wallet has two sets of QR codes and private keys. One QR code contains the public address and the other the private keys. If stored in an open secure way, a per wallet can be one of the best-secured wallets by far. A paper wallet is one of the best options after a hardware wallet in the list of best Monero wallets. The only issue is you have to physically store and secure your printed privet key.
MyMonero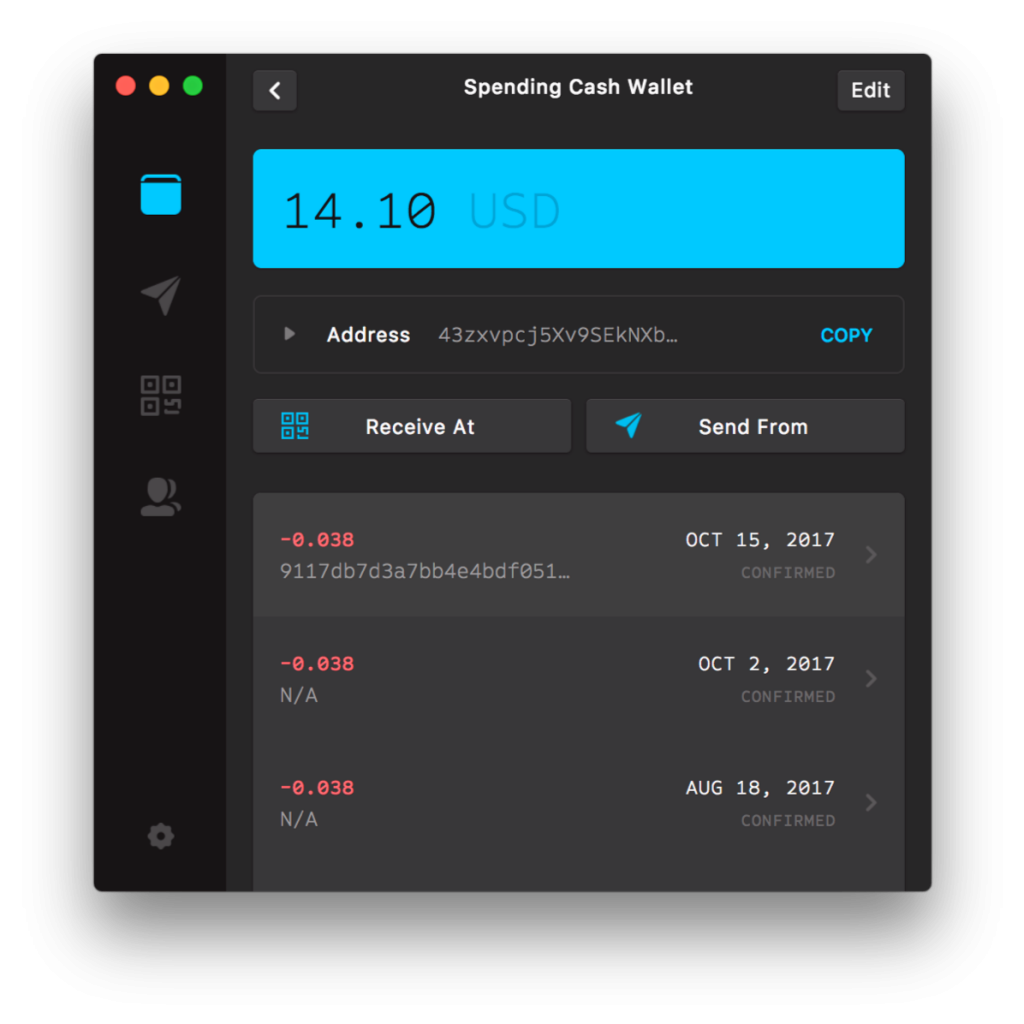 MyMonero is one of the best online wallets for XMR coins so far. The interface is quite easy to use and it is fast and convenient as well. Managed by Ricardo, a member of the Monero Team, MyMonero is one of the safest web wallets. MyMonero wallet can be created by a 25-word mnemonics phrase which should be kept securely.