People use to say,"Bitcoin is Gold and Litecoin is Silver". Sometimes referred as little brother of Bitcoin. Litecoin is a peer-to-peer cryptocurrency existing from 2011. It is another oldest cryptocurrency. Build with blockchain, Litecoin is designed to maintain a public ledger of all transaction, transfer of funds, and for payment processing. In this article we will discuss about best Litecoin debit card to spend your LTC coins with the card anywhere, anytime.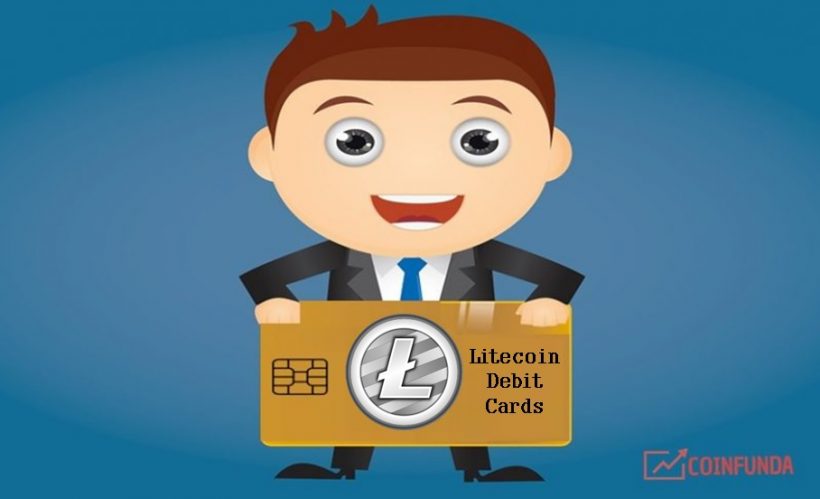 Satoshi Nakamoto, creator of Bitcoin, is shrouded in mystery. Creator of Litecoin, Charlie Lee was an ex-Google employee who created a lighter version of Bitcoin known as Litecoin. Litecoin was released on October 7 2011 via an open-source client on GitHub while LTC Network went live on October 13 2011.
Now!!! What Makes Litecoin Different from Bitcoin: There are few things make Litecoin different listed below:
Speed
Number of Coins
Market Cap
Litecoin debit card is just like any other bank debitcard which is powered by LTC. Through LTC debit card users can make payments, do shopping and spend there LTC easily. You may also like our list and comparison between Bitcoin (BTC) and Ethereum (ETH) debit cards:
List of Best Bitcoin Debit Cards  ||  List of Best Ethereum Debit Cards
10 Best Litecoin Debit Card | Top LTC Cards:
If you are a Litecoin holder then this article is for you. Here is the list of handpicked secure, trusted and reliable Litecoin debit cards to help you selecting the best LTC debit card for you. We will keep this list updated, so it is recommended to stay tuned with us for the latest updates in LTC debit cards. If you feel a LTC card is missing in the list, leave your comment below.
Name/Image
Supported Coins
Fees
Remark/Feature
Signup Link
Wirex

BTC, ETH, LTC, XRP, DAI
Maintenance: $1.5/m, Card: Free, ATM Charges: $1.75-$3.50
More fee details
Cryptoback 0.5%, App, 2FA, Secure
Go to website
Uquid

80+ cryptocurrencies including Litecoin
Card fee $16.99, ATM: $2.5-$3.0
More Fee Details
Virtual, plastic, free POS transactions
Go to website
Coinbase

BTC, BCH, LTC, ETH, ETC
Card fee: 4.95 Euro, Withdrawal fee upto 2%
More Fee Details
Contactless, Pin, 2FA
Go to website
Blockcard

LTC, BCH, BTC, ETH, XLM, TERN

Activation Fee : $5.00, Monthly Fee : $5.00 , Withdrawal : $3.00

-
Go to website
Revolut

BTC, ETH, BCH, LTC, XRP
Full fee details
App, Metal card, Crypto exchange
Go to website
Keycard

ETH, ERC20, BTC, BCH, LTC, XRP
-

USB-contact reader, NFC, Hardware wallet + card, EAL5+ security
Go to website
Bitnovo

BTC, DASH, ETH, LTC, BCH
Card fee: EUR 20.00
Monthly fee: EUR 1.20.
Withdrawal fee: EUR 2.75
No bank connection, secure, Contactless, SEPA
Go to website
Jubiter

BTC, LTC
Maintenance: 1.8 euro/m, ATM Charges: euro 1.5-$2.50
More fee details
Chip, PIN, App

Go to website
TenX

BTC, LTC, ETH
-
App, 2FA
Go to website
Paycent

10+ cryptocurrencies including LTC
Card fee: $49.00, ATM: $4.50
More fee details
App available
Go to website