5 Unexpected Places You Can Use Cryptocurrency In 2022
Have you ever made a purchase with cryptocurrency?
With interest in cryptocurrencies steadily rising, there's no wonder that some companies are now accepting decentralized finance for goods and services. Despite the ongoing crypto winter, many established businesses will still accept Bitcoin – a win for all crypto lovers.
But what's the strangest or most surprising place you can spend your cryptocurrency? If you've got some spare Bitcoin hanging around, keep reading. We're counting down the top five unexpected places to spend your crypto cash. Note these retailers are down for later!
Scroll down to find out more.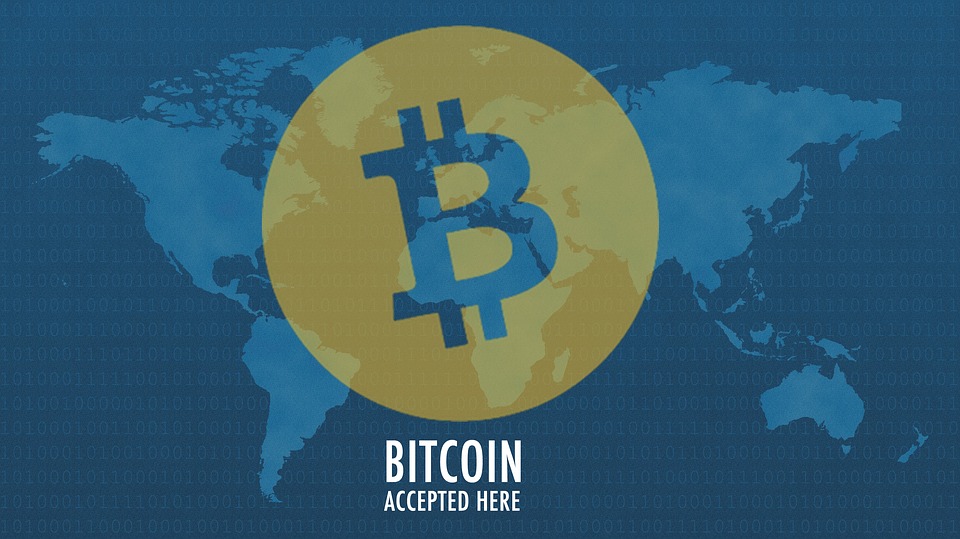 Casinos
Online casinos have exploded into mainstream entertainment over the last few years, and we're not surprised. With plenty of games, high-quality graphics and live casino streams, these websites bring the glamor of land-based casinos to you.
However, some gamblers aren't sure about the safety of online payment methods and sharing banking details online. This is where cryptocurrency casinos come in. Instead of risking your personal information, crypto casinos allow users to make deposits with cryptocurrencies for extra security.
Don't worry about missing out by usingcryptocurrency casinos. You can still access generous welcome bonuses and free spins with these websites. Ready to play without stress? Find some of the best anonymous online casinos at dAppgambl.com. Always do your research before you play!
Air travel
Forget air miles. There's a new way to purchase flights! Today, Bitcoin holders can book flights with their cryptocurrency, which is perfect if you need a quick change of scenery.
Of course, cryptocurrency transactions aren't available with most major airlines. However, you can book and pay for flights with Bitcoin on some third-party booking sites. For example, CheapAir.com acceptsBitcoin and believes the currency is a long-time investment despite volatility.
Bitcoin isn't just a thing for commercial air travel, though. Sir Richard Branson supports Bitcoin and accepts it in exchange for seatson Virgin Galactic flights. That's right; cryptocurrency could take you to the moon and back.
Cars andwatches
So, crypto marketplaces might not be the most unexpected place to spend your currency. It's the items on these websites that are unexpected!
From luxury watches to vintage sports cars, cryptocurrency marketplaces are a place to indulge in the finer things in life. The well-known marketplace CryptoExchange currently offers Ferraris, Bugattis and other fine vehicles in exchange forBitcoin. Will you be treating yourself?
Other options on crypto marketplaces include domain names, real estate, luxury watches and more. Attention classic watch fans, you'll find a lot of Patek Philippe and Rolex options available for Bitcoin. You can see the latest Bitcoin transactions on the website if you're curious.
Insurance
Did you know it's possible to purchase insurance using cryptocurrency? Yes, insurance is now on the list of things you can buy with decentralized finance!
Well-known Swiss insurer AXA started to accept cryptocurrency in 2021 for all types of insurance – except life insurance. While you can only use Bitcoin with AXA, it's a big step forward for cryptocurrency traders.
AXA isn't the only insurer acceptingBitcoin payments. Insurance Panda is accepting Bitcoin for car insurance too. This insurance brand may be smaller, but seeing another company embrace cryptocurrency is excellent news for cryptoenthusiasts.
Video games
Remember when you had to visit an actual store to purchase video games? These days are in the past. Now, you can use Bitcoin and other cryptocurrencies to buy online video games.
Since video games aren't physical possessions anymore, buying them with cry​​pto instead of cash makes sense. With this in mind, we're not surprised big names, such as Xbox, have adapted to new currencies.
Xbox now allows players to pay for add-ons, games and Xbox Live subscriptions with Bitcoin. Alongside Xbox, players can purchase games from Humble Bundle and Big Fish Games. Maybe we'll see more big names here in the future.
Honorable mentions
Cryptocurrency can be spent in many unexpected places. Here are some honorable mentions that didn't make the top five:
Restaurants and grocery stores, such as Subway, Burger King and Whole Foods
Educational establishments, including Treehouse, Curtin University and The King's College
Yacht purchases from Denison Yacht Sales
Non-profit organizations, including Wikimedia Foundation, Wikileaks and The Giving Block
Service providers, such as Reddit, ExpressVPN, Twitch and WordPress
The takeaway
Trends come and go, but cryptocurrency will slowly continue to expand into mainstream markets. From luxury goods to simple video games, this currency can be spent on a wide range of goods. Remember to check all the payment options next time you check out!