Bitcoin has become a major force around the world, from the US to Asia. Now, you can buy cars with Bitcoin, book flights, do private transactions with friends, and so much more. Interestingly, over recent times, Bitcoin has slowly started to enter the gaming industry – and could be about to change it forever. How? Let's talk through the key points.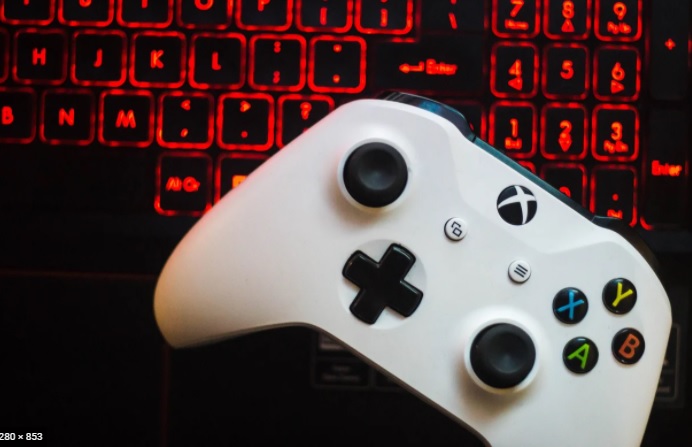 More Online Casinos Will Start Accepting Crypto
Online gambling is becoming popular across the world. A handful of online casinos have started accepting cryptocurrencies like Bitcoin. As the future unfolds, this could be a real game changer (literally). Instead of wagering dollars on games like online roulette, people will instead be wagering Bitcoin. This is incredibly exciting to think about, so make sure to keep tabs on this if you're a fan of online gambling.
If you're from the US keep in mind that a licensed real money online casino can legally only accept deposits in fiat currencies like US dollars instead of crypto.
You Might Be Able to Buy Console Games Using Bitcoin
Despite mainstream pressure, PlayStation (Sony) and XBOX (Microsoft) have yet to start accepting Bitcoin as a payment method in their digital stores. However, this is likely to change in the future, especially as Bitcoin continues to grow in popularity. If this happens, it means that you'll finally be able to purchase digital games using Bitcoin and other cryptos – eliminating the need for traditional online banking.
Interestingly, even though PlayStation doesn't accept Bitcoin yet, you can work around this problem by using Bitrefill. Through Bitrefill, you can purchase PlayStation Store gift cards, which can be redeemed when buying games or other PlayStation content. Pretty smart, right?
Bitcoin-Compatible DLC
In the gaming world, DLC (downloadable in-game content) has become insanely popular. Sadly, you can only buy DLC using the dollar and other traditional currencies. Hopefully, mainstream gaming platforms will start to accept Bitcoin for their DLC. Not only would this be a huge win for the players, but it would also be a huge win for the gaming companies, as their downloads would go through the roof.
New Development Companies
Finally, Bitcoin could also change gaming forever by encouraging the introduction of new development companies founded through Bitcoin. This trend has already started, with gaming studios like OpenSea and World of Ether making some big moves in the industry.
As Bitcoin gaming studies grow, this will likely cause a major creativity storm, especially amongst young and up-and-coming video game developers who want to create content for Bitcoin enthusiasts. Watch this space!
Conclusion
For now, Bitcoin has very little power in the gaming industry. However, you must remember that it was only launched in 2009, which is a little over a decade ago. In that time, it has grown rapidly, so it's only natural that it will take a little longer for Bitcoin to become a full-blown force in the gaming industry. Already, online casinos have started to accept Bitcoin. Additionally, as was just mentioned, many blockchain gaming companies are also starting to emerge. Clearly, this is an exciting sign of what's to come in the future!