Crypto arbitrage or Bitcoin arbitrage is the process of buying cryptocurrencies from one exchange at low prices and selling them in another exchange where the prices are high. Users can do it manually which takes time while the use of automated cryptocurrency arbitrage bot platforms is the process more efficient and profitable. It works just like a stock market, where people try to make a profit out of the volatility of the price differences in the bitcoin exchanges.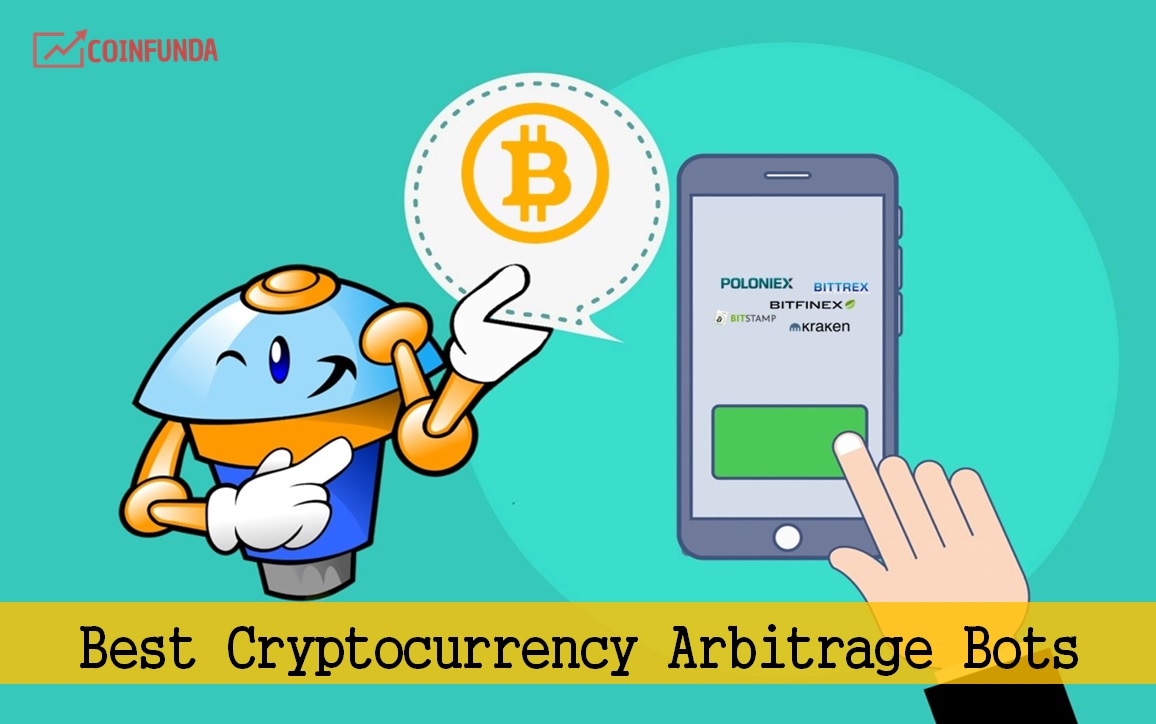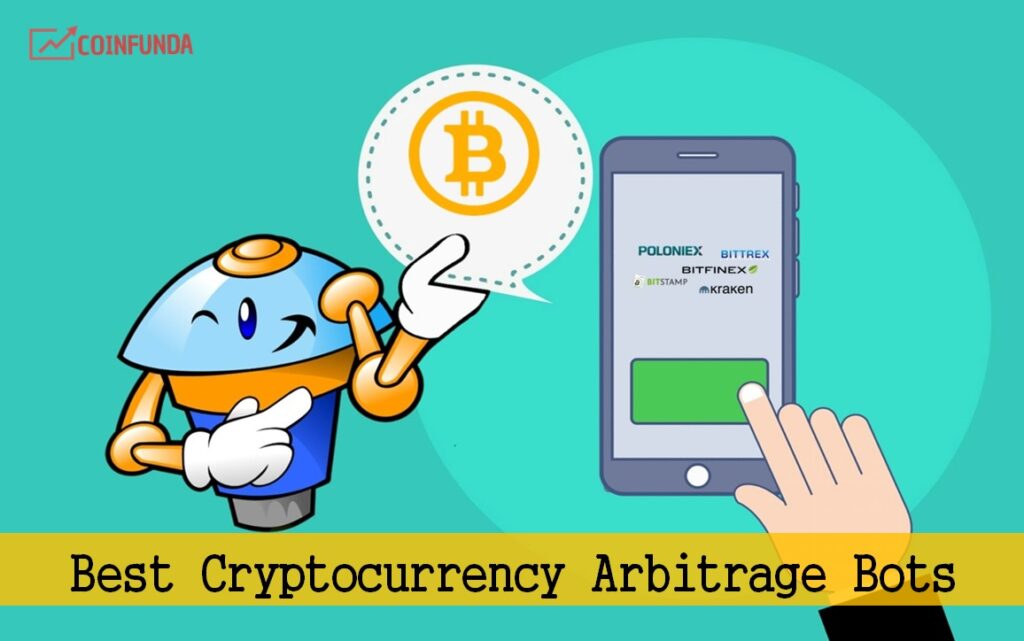 How Does Crypto Arbitrage Work?
Arbitrage trading works on the price differences between the exchange markets. For example, in large exchanges, you will find high trade volumes and lower prices of bitcoins. Again, in the small crypto exchanges, the supply is less while the prices are high. Traders take advantage of this situation and buy cryptos in bulk from large exchanges at low prices and sell them at high prices in the smaller exchanges thus earning massive profits.
However, the recent 'bull market' has caused an increase in the overall volume of crypto trades in all exchanges an increase in share prices resulting in massive sales even in small exchanges.
Barriers to Bitcoin Arbitrage
Arbitrage trading has limitations such as:
Verification of transactions can take some time. The prices of cryptocurrencies may change during this time.
The verification process may be cumbersome especially if you are trading large volumes of crypto.
Exchange fees may be too high and may leave no profits in the end.
You need to make large volumes of trading in both exchanges to make profits.
Traders should make a thorough check of the exchanges with which they are trading. Often exchanges with low prices have trust issues and are unable to satisfy their customers.
Now that we have learned about crypto arbitrage trading, let us have a look at some of the best crypto arbitrage trading platforms:
Best Cryptocurrency Arbitrage Bots
Bitsgap 
Bitsgap was first launched in 2017 by Max Kalmykov as a cloud-based trading platform with the primary objective of providing arbitrage possibilities on 6 distinct exchanges. The programme developed into a complete trading terminal that could be used in conjunction with automated trading bots over time. Constantly new features were being introduced. Bitsgap is currently a cryptocurrency trading app that provides a large selection of smart trading features and trading bots.
On certain exchanges, a trader's account balance is utilised to determine potential trades, and they have the option of arbitraging between crypto and fiat. Finding arbitrage opportunities manually is far worse than using AI and automated bots like Bitsgap. Users are more likely to miss these possibilities if they have to click a large number of commands on several exchanges. Making a transaction using Bitsgap arbitrage merely requires one click.
Free Trial: Yes- 7 Days
Price: $29/month
Types of Bots: Futures bots, DCA Bots, Unlimited Smart orders, Trailing Up & Down for bots, Grid Bot, Take Profit for bots.
Exchanges: Binance, Bittrex, Huobi, Livecoin, OKEX, Bitfinex, Coinbene, Coinex, Kraken, HitBTC, Poloniex, Kucoin, CEX.IO, Gate.io, Kraken, Bithumb, etc.
Website: https://bitsgap.com/
3Commas
3Commas enables users to automate their trading methods. Yuriy Sorokin and Max Bychkov created it in 2017. The platform has several features. A range of trading bots are available from 3Commas that can be used to automate trading techniques. These bots can be employed for cryptocurrency trading, including DCA, Arbitrage, buying, selling, and taking profits and losses.
3Commas also provides a platform for customers to keep track of their crypto assets. You may track your gains and losses with this tool, as well as see the worth of your investments.
Free Trial: Lifetime Free Basic Plan
Types of Bots: DCA Bot, HODL Bot, Arbitrage Trading, Options Bot, GRID Bot, SmartTrades
Exchanges: Binance, OKX, Binance TR, Binance US, BitMEX, Bitfinex, Bitstamp, KuCoin, Coinbase Pro (GDAX),  Bittrex, Bybit, Crypto.com, etc.
Mobile Apps: iOS & Android
Website: https://3commas.io/
CryptoHopper
An all-in-one trading platform called CryptoHopper was created to make it easier and more comprehensible to trade in the cryptocurrency market. Investors may automate their investing processes, imitate skilled traders, establish signals and alerts, and do a lot more with CryptoHopper. In spite of the coins they trade, the exchanges they use, or where they go, this enables investors to stay on top of the market.
Cryptohopper offers trading bot for cryptocurrency arbitrage that allows you to manage all of your exchange accounts in one location. By utilising the value disparities between various trading pairs on the same exchange, you can utilise this arbitrage bot to make money. You can choose from a variety of different price plans for their website using this one of the best crypto arbitrage bots. In addition to the arbitrage operations, you have access to a variety of other options.
Free Trial: Lifetime Free Basic Plan
Price: $0 Trading Fee and fixed Monthly Pricing
Types of Bots: Arbitrage Trading, AI, Market-Maker, DCA, and Mirror Trading.
Exchanges: Kraken, Binance, Coinbase Pro, HitBTC, Huobi, Bittrex, Okex, KuCoin, Poloniex, etc.
Mobile Apps: Android and iOS.
Website: https://www.cryptohopper.com/
CoinRule
Coinrule is a simple to use tool for automated trading bots that serves both professional and inexperienced cryptocurrency traders. The trading bot platform, which is situated in the UK and was founded in 2018, works around-the-clock to help users increase their cryptocurrency trading profits. Whether a user wants to select one of the 150+ trading templates offered by Coinrule or has a specific trading strategy in mind, it offers a wide choice of tools for them to employ.
The platform supports a large number of exchanges, such as Binance, Kraken, and Coinbase, and it has a drag-and-drop user interface that makes it simple to construct custom trading bots. Additionally, beginners and seasoned traders can both use the range of pre-built trading techniques that Coinrule provides. Cryptocurrency traders of various experience levels frequently choose Coinrule. It provides a strong set of features that can aid traders in automating their trading methods and enhancing their outcomes.
Free Trial: Lifetime Free Basic Plan
Price: Pro plan available as per need.
Types of Bots: Arbitrage, Trend Following Technique, Conditions and Triggers, Order Types, Total 200+ Rules
Mobile Apps: Only web version available as of now.
Exchanges: Coinbase Pro, Bitfinex, Bitpanda pro, HitBTC, Poloniex, Kraken, Bittrex, Binance, Liquid, Kucoin etc.
Website: https://coinrule.com/
Gimmer 
Gimmer is another arbitrage trading bot in the crypto trading market. GMR is the official token of this platform and is available on the exchange platforms and it supports multiple cryptocurrencies. The Gimmer trading bot is an example of a decentralized platform created to offer a set of tools for competitive cryptocurrency trading to everyone, from complete novices to seasoned veterans of the market.
Gimmer aims to target the less-experienced segment of the crypto bot user base by focusing on simplicity and ease of usage together with a user-friendly UI. It relies on the user base to exchange codes, tactics, and settings instead than requiring specialized knowledge in coding or cryptocurrencies. However, according to Gimmer, the software can adapt to the needs of seasoned traders and has enough features to be worthwhile for them.
Gimmer addresses the problem by creating a marketplace where users may rent out their bots and scripts to other people. However, the more complicated scripts are more expensive, and no effective script is cheap.
Here are some of the key features of Gimmer:
The automated bots are integrated with all the major trading exchanges.
Users get access to a basic level of automated trading bot for free.
Gimmer will study your profile and let you know about the risks involved while you are investing in the exchanges.
A free back-testing tool that enables you to test your trading strategy to understand the pros and cons before you implement it in the market.
You can also earn cryptos by renting your automated bot to other crypto traders.
Multiple safety protocols to safeguard your hard-earned money.
You can choose your trading bots if you are looking for more investment opportunities.
Exchange information and ideas in the social network of traders and learn more about arbitrage trading.
Practice arbitrage trading with the help of the simulator mode.
Hosts lightweight dApps that are fast, secure, and affordable.
Website: https://gimmer.com/
Conclusion
Many services and products have emerged as the popularity of digital currency expanded. To make a better profit in the event of a fluctuation in the market, users now started using automated trading bots such as cryptogenisus.com. Bitcoin arbitraging is a complicated process and may involve risks. Now with more and more people coming into the market, arbitrage has become very profitable. The API-based arbitrage bots have made the process simple and saved time and effort. Though the cryptocurrency arbitrage bots have automatized trading, still users are recommended to do manual arbitrage as this minimizes the risks of trading.