12 Best Crypto Ad Networks | Top Bitcoin Ad Network 2021
A cryptocurrency ad network also referred to as Bitcoin ad network is a crypto ad platform that offers crypto-related promotions. We have listed 11 Best Crypto ad Networks so that you can decide the best one for you.
Bitcoin is popularly known as the currency of the internet, but there have not been major digital marketing advertisements or schemes to spread its awareness among the masses. Major network platforms like Facebook, Twitter and Google have already banned crypto advertisements for some time now. There are now several blockchain ad network platforms that help you to advertise bitcoin and crypto-related ads on their sites. All of these ad networks have their own set of features, rates and ad campaign plans that make them unique.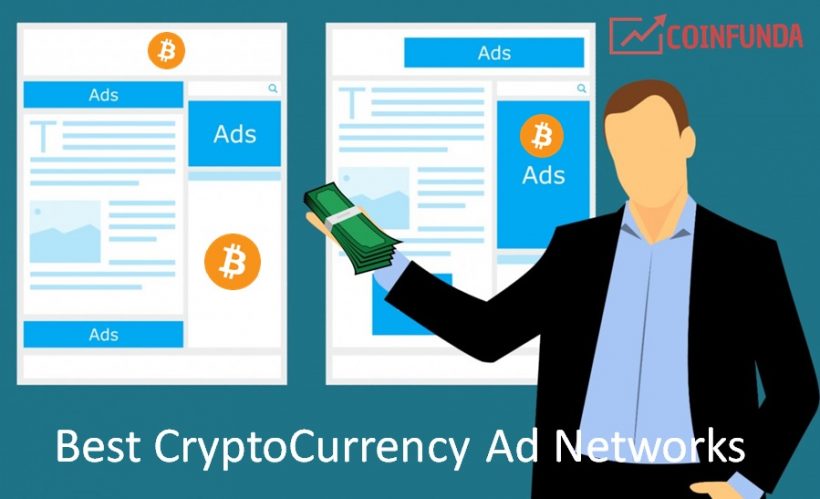 A few months ago I was eagerly searching for best Best cryptocurrency advertising network and I tried almost every network listed above including Adsense. I put CoinZilla at the top, in my experience, it is the best ad network for crypto traffic. You can bargain with them for better CPM and they actually consider it. They offered me almost double CPM then any other network. If you are not going for an affiliate of direct ads then it is worth giving CoinZilla a chance and don't forget to discuss your CPM with your account manager.
I would like to recommend an article on Best Crypto Affiliate Networks if you are interested in CPL, CPA and Revenue share offers.
Best Cryptocurrency Ad Network (Bitcoin Ad Networks)
We tried to make a list of all bitcoin ad networks having an exclusive marketplace for crypto advertisers and publishers so that you can find out the best cryptocurrency ad network for you.
Coinzilla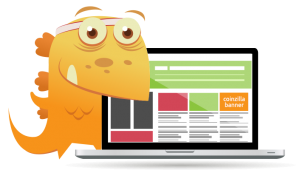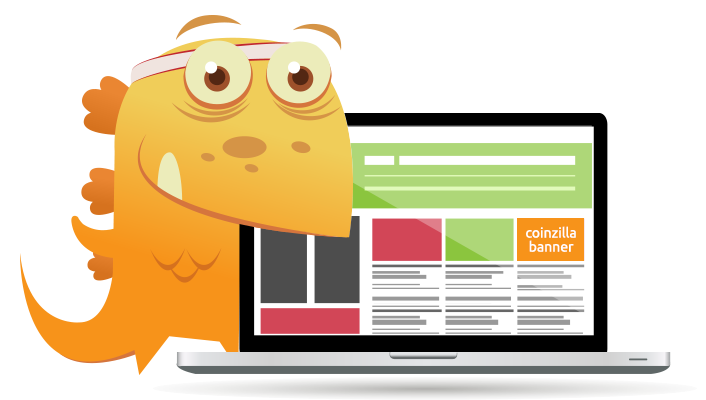 Launched in 2016, Coinzilla is one of the most popular bitcoin ad networks, but it is comparatively new compared to others.
It provides Native, CPC and CPM advertising, pop-under ads and many more.
They support deposits and payments in BTC, ETH, Bank Transfer, Credit Card, and Webmoney.
Referral program: 50 euros for every referred user that deposits at least 500 euros.
They accept only high-quality websites (No faucet, no Alexa Rank under 1,000,000). The websites MUST have a good loading speed and MUST be user-friendly.
Coinzilla is held for a period of 7 days and it regularly checks for any fraudulent activities in the network.
Minimum payout is 0.001BTC. Users, however, have to pay a transaction fee of about 0.0001BTC.
In order to get registered in Coinzilla websites must be at least 3 months old.
Withdrawals processed daily, with minimum fees.
Min. deposit of 100 Euro.
AdEx Network

AdEx Network was founded in 2017 and it is among the first decentralized ad networks using blockchain to introduce transparency on the ad market and mitigate fraud.
AdEx has 300+ selected crypto and technology publishers. The network is filtering low quality, scammy and pay2surf websites to keep a good portfolio of publishers.
AdEx works on CPM model and payments are settled in DAI stable coin.
Advertisers and publishers receive real-time reporting to ensure maximum transparency.
There are no withdrawal thresholds or limits for publishers – they can withdraw whatever they earned whenever they want.
There is no minimum deposit for advertisers and AdEx often runs cashback promotions.
Coinverti
Founded in 2017, Coinverti is a Belgium based cryptocurrency ad network which offers high-quality advertising solution to advertisers as well as publishers. The network offers an Anti-fraud mechanism to identify and eliminate Bot and spam traffic. With the help of a real-time performance report, users can track the performance of the ad unit. Currently, it offers banner ads, native ads, In-feed ads and popunder ads to publishers.
Coinverti accepts self-hosted, high-quality websites related to cryptocurrency and blockchain only and offers payments in Bitcoin While they charge 0.0002 BTC as withdrawal fee for the payment. For advertisers it offers high quality targetted crypto traffic. Advertisers can start their ad-campaign with 0.001 BTC minimum deposit. It offers personal account managers, banner design assistance as well.
BitMedia
BitMedia is another crypto ad network offers Effective ads at affordable prices to its advertisers. They verify and validate each publisher manually to maintain the best possible ROI for advertisers. Different type of targeting available to advertisers which includes Geo, Device, Timing and Frequency. They provide both CPM and CPC ad models with minimum bid starts from 0.0000205 BTC and 0.000025 for CPC and CPM ads respectively. Currently, they offer ads in text and banner format only. For publishers, they offer payments in BTC only.
CoinTraffic

Set up in 2014, CoinTraffic is one of the leading bitcoin advertising networks so far and is estimated to produce about $3.6 billion every month. Some of its features are listed below.
It is one of the top domains and has about 10000 visitors each month.
It supports CPC (Cost Per Click), CPM (Cost Per Thousand Impressions), pop-under ads, static banners and many other advertising campaigns.
It does not pay any bonus for referrals.
CoinTraffic only supports reputed publishers and avoids ICO scams and maintains a good picture of its reputation.
CoinTraffic is fairly a fast network and usually responds quickly but sometimes it might take a few weeks for your website to be approved or rejected.
Adshares
Adshares is a decentralized platform for digital advertising where publishers and advertisers make direct deals without any middlemen. Adshares aims to offer a cheaper, transparent and censorship-free advertising to users. Powered by reliable and safe ADS blockchain capable over 1M transfers per second, which makes it fast enough to serve the global advertising market and ability to handle large volumes of instant micropayments. Adshares provides almost instant payments for its publishers in tradable ADS coins that are listed on CoinMarketCap.
Combined with some unique features, Adshares offers a very interesting set of advantages over traditional digital advertising systems:
Significantly lower fees (no middlemen = open ecosystem in which publishers and advertisers can make direct deals meaning lower commissions)
Decentralization of ad servers and innovation in ad delivery serve to minimize the possibility of ad blocking
Almost instant payments — transfers from advertisers to publishers are made automatically every hour
Transparency and increased freedom — no middlemen who can censor or block content. The publisher is the one who decides what content can be displayed on their website
Newmarket structure — Real-Time Settlement as a replacement for complicated and expensive Real-Time Bidding
Availability for small advertisers — no need for significant funds in order to join the network
Ad Dragon
Launched in 2019 Ad Dragon is a brand-new cryptocurrency ad network. It's very different from anything currently on the market because it isn't an ad exchange. It's an online ad marketplace. Think eBay or Amazon, but instead of selling stuff, they sell ad space. Features are listed below:
Shop for ads from a diverse selection of websites on their ad marketplace.
Publishers get to choose their prices and sell their ads on their own terms so in this way Ad Dragon is completely revolutionary and unlike anything else on the market.
Advertisers have full control where their ads go – Ad Dragon is a market so your ads only go on the websites you buy.
You can use Ad Dragon to advertise on premium websites and get exclusive opportunities and placements.
Geo-targeting is available and you can sort websites on the market by geo, CTR, impressions and more, so you can get the best deal available for your project.
Whether you're a startup or an established enterprise, their ad marketplace has opportunities to suit all budgets.
Laissez-Faire, hands-off approach. Affiliate, gambling and all manner of ads are permitted. The only unpermitted ads are pornography and illicit ads. Ads are approved at the publisher discretion, not the platform.
Payouts on the 1st of every month after earning $30.
CoinAd
CoinAd is a very unique bitcoin advertising network and differs from all the other ad networks because it accepts new websites and publishers only on an invite-only basis. Invitees consider it to be a privilege to join CoinAd. CoinAd in return only accepts publishers with a good reputation and good traffic of websites.
Publishers who join the network provide good quality networks and also enjoy huge traffic and profits in return.
Payouts are offered on weekly basis in bitcoins and are done via PayPal.
MellowAds
Another leading name in cryptocurrency advertising networks is MellowAds. It was set up in 2015 and has grown to be a very popular ad network by far.
MellowAds provide banner advertisements and pop-up advertisements.
It offers CPC and CPM campaign models.
Publishers can earn daily based on views, clicks or pops in the network.
MellowAds is quite choosy in accepting publishers. One needs to have 100,000 Alexa rank and a minimum of 3 months of website history.
Publishers can also earn through the referral program of the network. One can earn 50% referral commissions for a new refer added to the network.
Here payment is done only in bitcoins.
Automatic payment system with 10% pay for ad campaigning.
AdBit
Here advertisers bid for an ad space given in the website. The higher the bid the more you earn through the platform.
Here there is only one ad model that is banner that can be used as a text, image or interactive format.
Payments are made in real-time based on view and click on ads.
Returns on AdBit are also fairly good.
A-ADS (Anonymous Ads)
A-ADS is considered to be one of the best and probably the oldest of the bitcoin ad networks so far. It is one of the safest platforms and does not track your personal details and does not allow any cookies to be left in the user's computer.
It allows CPC, CPM advertising schemes.
No verification of user ID is required.
There is no sign-up page and you can register for an account by merely using your bitcoin address.
A-ADS has a very good reputation and always pays in time and is approves websites relatively fast as quick as 15 minutes.
It also provides good support to its visitors.
The interface is also very easy to use and is hassle free.
TokenAd
TokenAd is a real-time bidding or RTB platform for a bitcoin ad network. The platform works with advertisers, publishers, crypto exchanges, blogs and ICO platforms.
Only crypto content is published here.
Publishers can get good traffic view here.
There are multiple ad campaigns like Native Ads, Bottomline, Banners, Videos, etc.
Payment is made through CPC and CPM.
Get up-to-date statistical data.
Supports multiple languages.
Payment for traffic depends on target and your location.
Adconity
Founded in 2017, Adconity is a Zurich Based Bitcoin Ad Network which offers advertisement with CPC, CPM and CPA revenue models. They provide high-quality ads including text, image, native and POP ads related to cryptocurrency domain such as ICO and Blockchain advertising. Minimum payout for releasing payment to publishers is $50. Payment method includes Bitcoin and Paypal.
So this was all about best cryptocurrency ad networks for 2019. Which one you are using? Please share your experience with the ad network you are using to monetize your content in the comment section below.