So you are looking for best cryptocurrency ad network for crypto related bloggers, youtubers and advertisers. Crypto ad networks are a new breed of digital advertising platforms that specifically cater to companies in the cryptocurrency and blockchain space. Unlike traditional ad networks that only accept boring old fiat currency, crypto ad networks deal in virtual currencies like Bitcoin, Ethereum, and Tether.
You can also check for the most profitable cryptocurrency referral and affiliate programs.
Why Crypto Ad  Networks?
Before going to list of best crypto ad networks for crypto bloggers, youtubers and advertisers let have a look why you need a crypto ad network?
For advertisers, these networks provide access to a niche audience of crypto enthusiasts and investors. No need to worry about whether or not your target market will understand what an ICO or DeFi protocol is – with crypto ad networks, they already do. The networks also often offer lower fees since they don't have to convert the crypto payments into fiat.
For publishers, crypto ad networks are an easy way to monetize a crypto-focused website or newsletter. No more waiting around for weeks to get paid – with crypto, publishers get paid instantly. The networks also frequently share a bigger chunk of the ad revenue with publishers, sometimes up to 70-80%. Not too shabby!
Some of the major crypto ad networks out there include Coinzilla, Bitmedia, and CoinTraffic. They work with all the usual ad formats like banner ads, native ads, pop-ups, and sponsored posts. A few networks are also experimenting with entirely new blockchain-based ad formats that provide additional transparency and security.
Best Cryptocurrency Ad Network (Bitcoin Ad Networks)
Are you looking for best crypto ad network fro crypto publishers (bloggers, youtubers) and advertisers. A cryptocurrency ad network also referred to as Bitcoin ad network is a crypto ad platform that connects crypto publishers to crypto related advertisers. We have listed some best crypto ad networks along with features so that you can decide the best one for you.
Bitmedia
Bitmedia is an advertising network that focuses on the cryptocurrency and Bitcoin market. They match advertisers with publishers to help get crypto advertisements seen by crypto audiences. As a publisher, Bitmedia can help you monetize your website traffic and earn revenue from advertising.
They offer various ad formats like text ads, responsive ads, image ads, and HTML5 ads. Publishers can be paid via CPC (per click) or CPM (per 1,000 impressions). The minimum payout is $20 and payments are made instantly to your Bitcoin wallet.
To qualify as a publisher, Bitmedia evaluates factors like website quality, traffic sources, and content. Websites related to Bitcoin or cryptocurrencies are preferred. Bitmedia aims to provide high CPM rates, global fill rates, and brand safe ads for publishers.
Coinzilla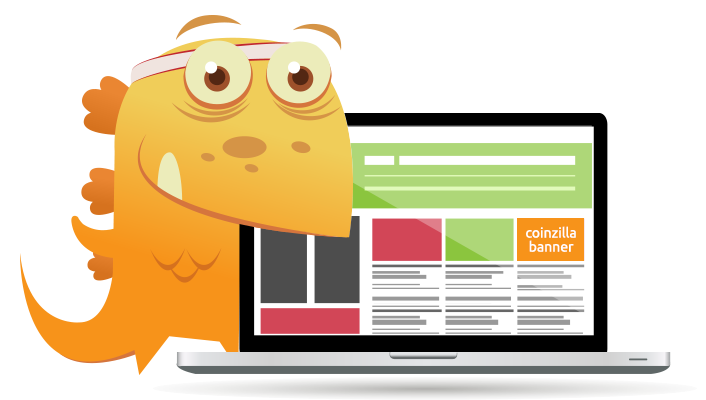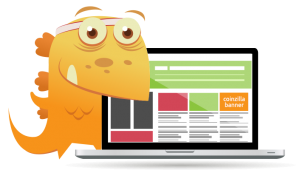 Coinzilla is a cryptocurrency advertising network that helps crypto projects reach new customers. They provide advertising services to both advertisers and publishers.
For advertisers, Coinzilla allows them to create ads and manage their campaigns. They offer flexible budgets and strategic placements on top crypto websites to help advertisers achieve their goals. As mentioned on their website till now they have delivered more than 16,000 campaigns through their network and for publishers it provides a source of crypto-related advertising revenue by monetizing their websites.
Coinzilla offers results-driven advertising, claiming to have delivered over 1 billion impressions and 1.8 million clicks per month on their 650+ partner websites. They offer self-serve campaigns, optimization tools, and HTML5 banners.
AdEx Network

AdEx is a crypto advertising network that helps advertisers reach new audiences with the help of blockchain technology. It is an Ethereum powered decentralized, open protocol and marketplace that allows advertisers and publishers to trade ad space in a transparent manner while providing tools to measure campaign performance. The key benefits of AdEx's platform include transparency of pricing and data, improved targeting capabilities, and a decentralized system minimizes costs and gives more control to advertisers and publishers.
AdEx offers low fees and commissions for its advertising platform. The fee is only 7% which is over 50% lower than other demand side platforms. Deposits made using their native ADX token are incentivized with an even lower campaign fee of 4%. This ad-network provides accurate audience targeting to reach crypto and blockchain interested users. Advertisers can deposit advertising balance using stablecoins like USDC, USDT and DAI to ensure consistent campaign budgets and reduce the effects of market volatility.
CoinTraffic

Cointraffic is one of the most popular and older crypto ad network that offers multiple ad formats for cryptocurrency and Bitcoin brands. They have 700 million monthly premium traffic from over 600 publishers, ensuring a wide reach. Ad formats are available to the advertisers include banners, press releases, and native ads. Cointraffic offers opportunities for publishers to monetize their crypto related website content efficiently where they can earn high commissions by placing relevant ads and sponsored content such as PR.
Cointraffic operates on a cost-per-mille model so that advertisers set their maximum bid and highest bidders win placements. Cointraffic enables targeted advertising, equipped with multiple ad formats, quick campaign setup, performance tracking, and quality assurance. For publishers, Cointraffic provides monetization, high commissions, easy setup, active ad management, and revenue from banners, press releases, and native ads.
Adshares is a full blockchain ecosystem developed for the advertising industry. It is a decentralized platform for digital advertising where publishers and advertisers make direct deals without any middlemen. Adshares aims to offer cheaper, transparent, and censorship-free advertising to users. Powered by reliable and safe ADS blockchain capable of over 1.4M transfers per second, which makes it fast enough to serve the global advertising market and ability to handle large volumes of instant micropayments. Adshares provides almost instant payments for its publishers in tradable ADS coins that are listed on CoinMarketCap.
This ad-network supports advertising across different media like mobile apps, websites, augmented reality, virtual reality and games that also enables cross-platform ad campaigns and monetization of digital spaces.. Combined with some unique features, Adshares offers a very interesting set of advantages over traditional digital advertising systems:
Significantly lower fees (no middlemen = open ecosystem in which publishers and advertisers can make direct deals meaning lower commissions)
Decentralization of ad servers and innovation in ad delivery serves to minimize the possibility of ad blocking
Almost instant payments — transfers from advertisers to publishers are made automatically every hour
Transparency and increased freedom — no middlemen who can censor or block content. The publisher is the one who decides what content can be displayed on their website
Newmarket structure — Real-Time Settlement as a replacement for complicated and expensive Real-Time Bidding
Availability for small advertisers — no need for significant funds in order to join the network
Conclusion: Which is  the Best Crypto Ad Network?
So there you have it, the top crypto ad networks that can help you promote your crypto projects or find advertisers for your crypto media properties and you can decide which is the best crypto ad network for you. While the options are still limited compared to traditional digital advertising, the crypto ad network space is rapidly evolving. New networks are launching, existing ones are expanding their offerings, and ad spend and publisher payouts in crypto are increasing. If you've been hesitating to dive into crypto ads, now is the time to take the plunge.
Connect with the networks that appeal to you, set up your campaigns or ad spaces, and start building your presence in the exciting world of crypto advertising. Please share your experience with the ad network you are using to monetize your content in the comment section below.