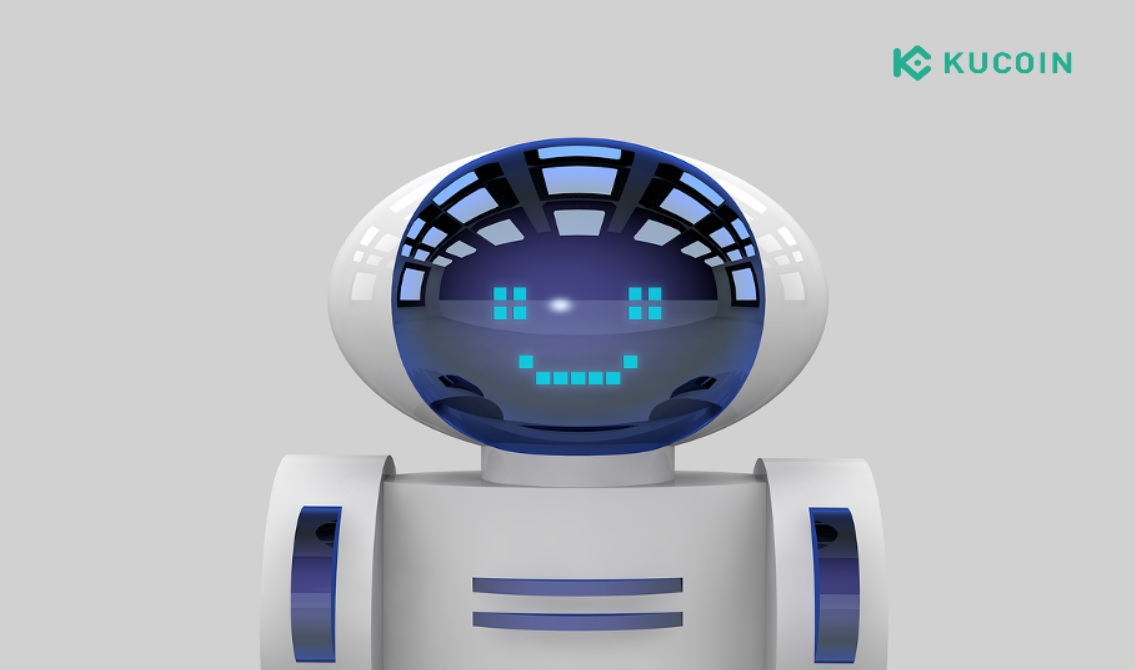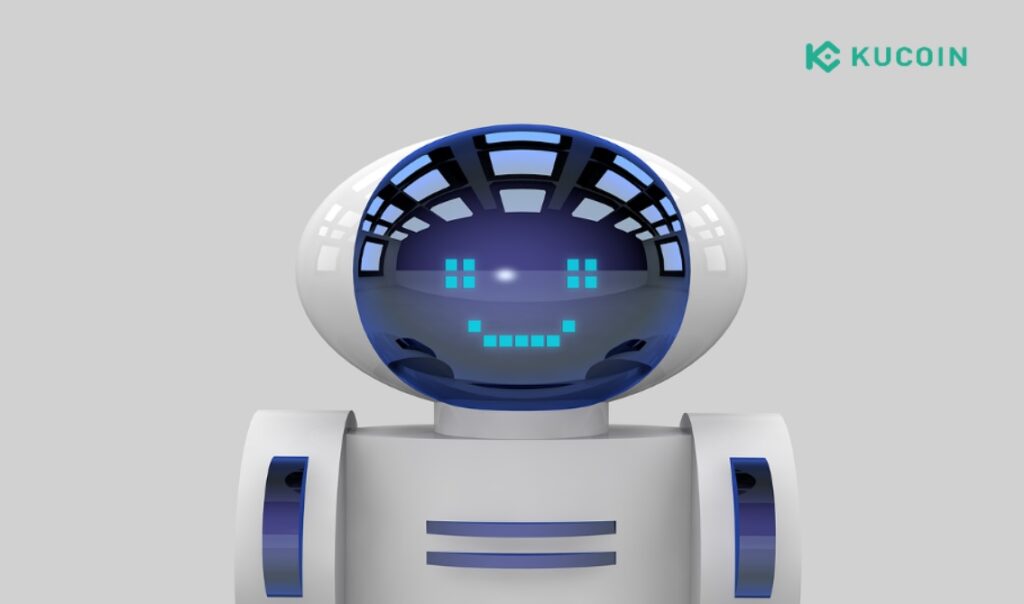 Are you tired of keeping track and trade updates every minute of your day? Traders know very well what it takes to build and manage a profitable portfolio. Most of their time goes into keeping track of the market trends and updates. A majority of people even can't get good sleep.
If that's the case then KuCoin Trading bots are here for your rescue. KuCoin recently launched their trading bots that take away 90% of your trading stress. It helps in maintaining the portfolio and updates while you enjoy your time. For crypto traders, the KuCoin trading bot is a boon. It assists in increasing the overall profits by analyzing strategy in use and market sentiment. You can access the KuCoin trading bot both on your smartphone and laptop.
But can we trust the trading bot to work like human traders? Indeed trading bots outperform humans at every step. Yet it is the humans who set up the trading bot. It is you who has to set up the bot to work as per your investment goals. 
In short, the trading bot helps to improve profitability over time with its effective strategies. As a trader one has to spend hours researching the best trades. The trading bot will cut down the effort you put into researching best trades, crypto market updates, trends and opportunities.
Here is a detailed guide on KuCoin trading bots and how it fairs in the crypto trading world.
Introduction to KuCoin Trading Bots?
Crypto trading bots are computer programs that assist you to purchase and sell cryptocurrency at the best possible price. The primary purpose of this program is to boost revenue while lowering losses and risks. 
These apps allow you to manage all of your cryptocurrency exchange accounts in one spot. Many of these apps make it simple to trade for Ethereum, Litecoin, Bitcoin (BTC), and other cryptocurrencies.
KuCoin trading bots will act as your trading assistant who will be 24 hours active working on your trades. It is like an all-around assistant who will take care of everything related to crypto trading. For example, if you rebalance your trades every 5 hours then you can set a Smart Rebalance Program. This will save your time and energy as the bot will automatically rebalance your trades every 5 hours.
Repetitive tasks in trading take up a lot of time. The KuCoin trading bot is automated to assemble and copy repetitive tasks. These virtual bots will copy and paste the specific tasks. It will make trading hassle-free for you.
Another important factor in trading is timing. In crypto trading, you will have to be always alert to seize the best opportunity. Waiting for the perfect time to make trades requires lots of time and patience.
Let us take a scenario where you plan to invest in a trade after it reaches a certain threshold. Now for this, you will have to sit long before your computer screen and keep tracking the graph. In the case of a trading bot, it will automatically monitor your market holdings on your behalf. The bot can also execute the crypto trades 24 hours non-stop.  The Crypto trading market is fluctuating continuously. Traders like to take advantage of the fluctuations to earn maximum profits. 
Trading Bots are ideal for watching and profiting from market changes because they will continue to arbitrage with the market's flow. Trading bots, for example, will not lose profit in an extremely unilaterally rising market. However, in an extremely unilaterally dropping market, they can help limit user losses and further reduce investment risks.
Overall KuCoin trading bot is user-friendly and can be easily operated by newbies and beginners. As a beginner, you don't have to struggle with the complexities of the market. The bot offers you simple yet effective strategies. The AI bot is designed on parameters that assure maximum profits. The best thing is that the KuCoin trading bot is free to use and available for the traders of the KuCoin exchange platform.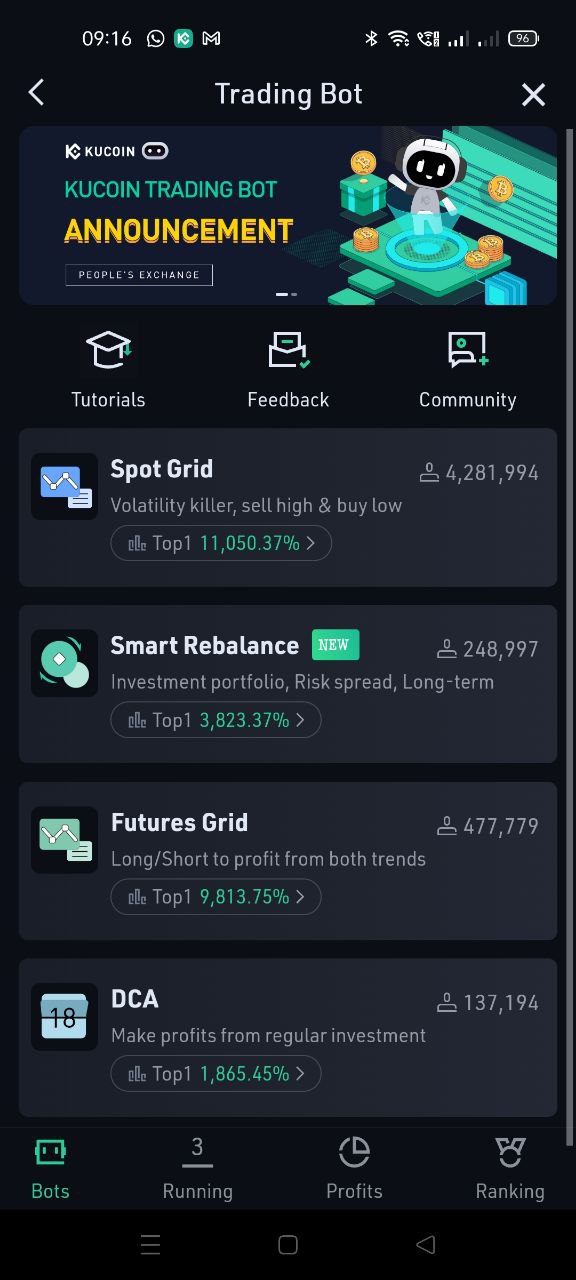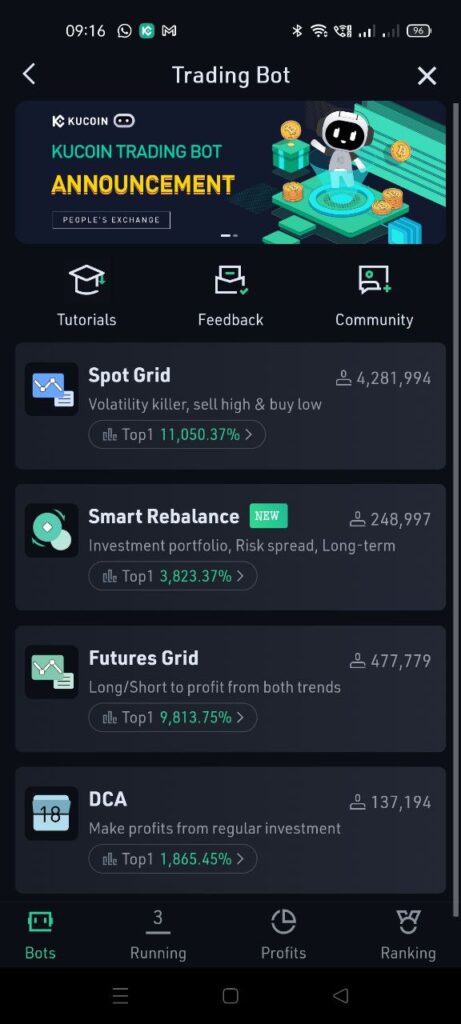 Can We Trust KuCoin Trading Bots?
KuCoin launched its AI trading bot in 2021 with three features. The leading platform promised to bring more in the future. The six basic features include Classic Grid, Futures Grid, DCA, Margin Grid, Infinity Grid, and Dynamic Rebalancing.
These features are very basic but the best thing is that the platform is not charging for these. Moreover the bot supports over 100 types of cryptocurrency.  As per security is concerned, the bot inherits all the security features of its platform. It meets all the industry security standards.
The KuCoin Trading Bot makes it easy to access the crypto market and diversify one's portfolio, whether one is a rookie or advanced cryptocurrency trader. Its expanding portfolio of trading tactics caters to both low- and high-risk clients. Spot Grid (spot trading), DCA, Futures grid, and Smart Rebalance are all supported by Trading Bot. Every feature has a specific purpose, and users can switch between them whenever they choose.
Automate Trading With KuCoin Bots
Final Thought
In comparison to other trading bots in competition, the KuCoin bot stands as undefeated in the market. KuCoin's Trading Bot will be updated and optimized regularly. 
Furthermore, its strategic functions will offer more convenience and save time. The Trading Bot also facilitates free on-demand investment education to newbie traders. The free KuCoin Trading Bot is used by over 4 million KuCoin users. The crypto exchange company plans to release more trading bots in the future.
However, being only a few months old the KuCoin trading bot is still in the development phase to release more features to its traders.