We have listed some popular and trusted Bitcoin Gold wallets so that you can decide the best BTG wallets for you. Now let us take a look into the list of hardware, desktop, and mobile wallets to store Bitcoin Gold.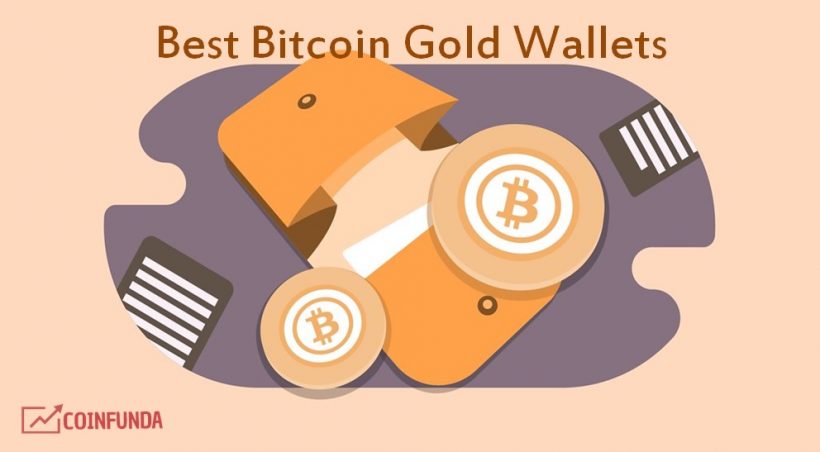 In November 2017, Bitcoin Gold a new cryptocurrency was forked to overcome some of the conflicts of the existing bitcoin mining. It aimed to decentralize the digital currency market even more and make the process of mining less expensive.
Not all crypto wallets support Bitcoin Gold. Features to look into before choosing your wallet.
Security features like two-factor authentication or backup facility are of utmost importance. Hardware wallets can be a good choice because they store your private keys offline.
Ensure that you own full control and have access to the private keys of your wallet.
Look for previous recommendations and feedback on the wallet. Favorable and round-the-clock customer service will ensure transparency to your wallet.
The wallet interface must be simple and easy to use.
Best Bitcoin Gold Wallets 2022
We have listed some popular and trusted Bitcoin Gold wallets so that you can decide the best BTG wallets for you. Now let us take a look into the list of hardware, desktop, and mobile wallets to store Bitcoin Gold.
Atomic Wallet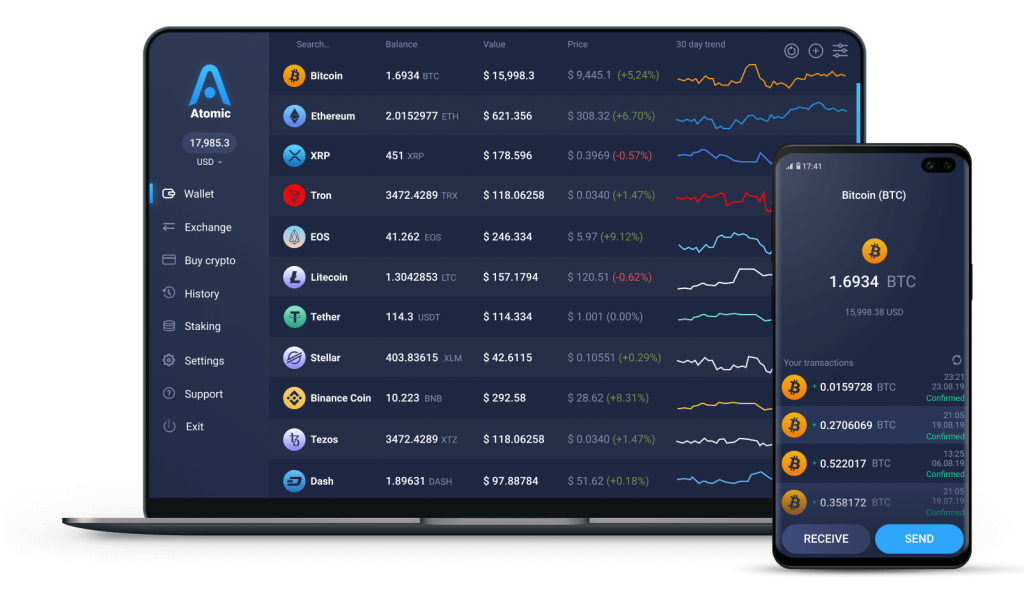 Atomic wallets a multi-asset crypto wallet where users can store huge list of coins at a single place. Atomic is a desktop and mobile crypto wallet and the owners have full control of their private keys. It can be downloaded into your computer and all your data will be stored in an encrypted format. As the name implies it provides atomic swaps of cryptocurrencies within minutes.
Claim your free 15 Atomic Wallet Coin (AWC):
Download Atomic Wallet and complete the setup.
go to setting->airdrop
fill your email id and use p172G5R to get 15 free AWC coins.
Ledger Nano S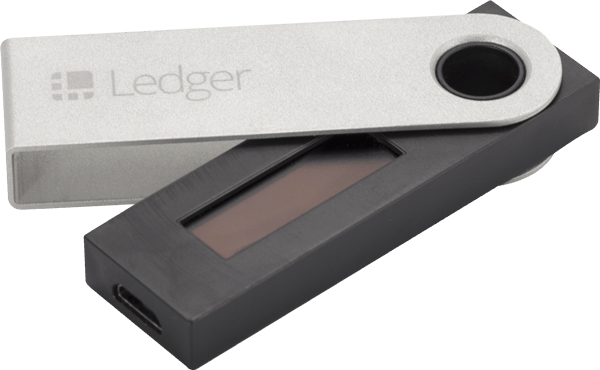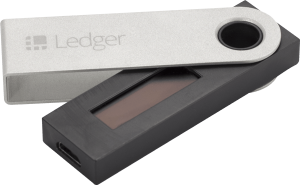 Ledger Nano S is undoubtedly one of the most popular hardware wallets in the crypto market. It looks like a USB drive that can be attached to any device with a USB port connection. The wallet supports Windows, Mac, Linux, and Chrome and is available at a price of €79.
The wallet supports more than 1000 cryptocurrencies including Bitcoin Gold and has built-in features like touchscreen and confirmation buttons that will perform any action within seconds. The LED (OLED) built-in screen displays all your private keys and transaction history for your record. Your private keys are never shown on your computer or mobile device for safety purposes.
Furthermore, you need to verify through a 4-digit PIN code to send payments. Simultaneously, you need to press two buttons in order to perform a transaction. These added security features make it very difficult to hack the app. Get Ledger Nano S Now!!!
Ledger Nano X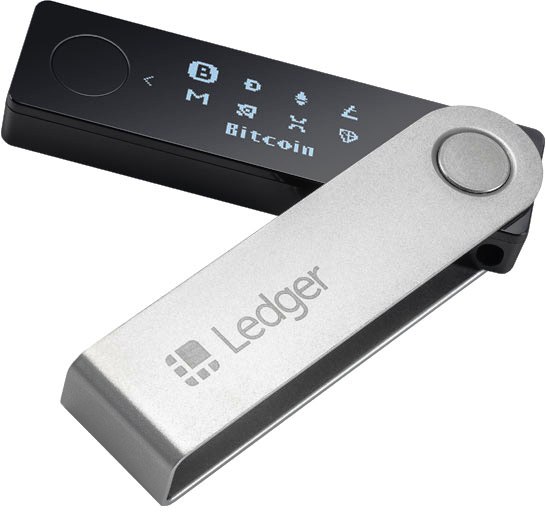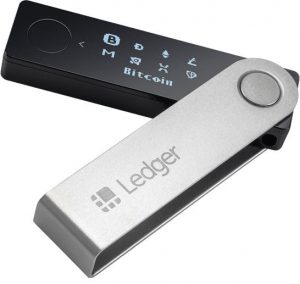 Ledger Nano X is an upgraded version of the NanoS wallet. It is equipped with Bluetooth for the mobile uses of the device and has more space for the installation of the applications. Get Ledger Nano X Now!!!
Trezor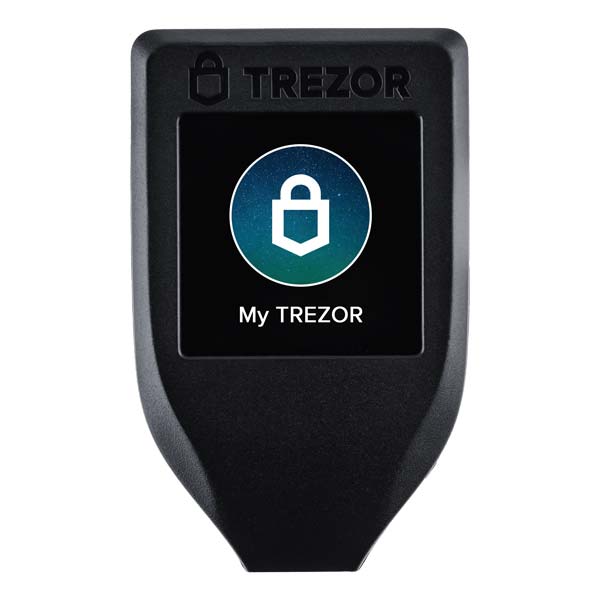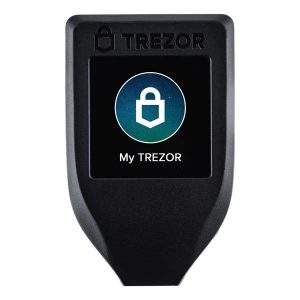 Trezor is a hardware wallet and just like Ledger Nano, it comes with a USB port connection. The hardware wallet stores your crypto funds offline and secures your logging keys, password, and private keys. Each time you go for a transaction, the wallet will display a one-time PIN code on your in-built LED screen which will only be visible to you. It is also validated by a two-factor authentication code and passphrase.
Trezor is available on Windows, Apple, and Linux operating systems and takes only a few minutes to set up the device. The wallet is available at €89 at the official website of Trezor. Get Trezor Wallet Now!!!
Guarda Wallet
Guarda Wallet offers secure non-custodial storages for Bitcoin Gold along with over 40 other major blockchains (including but not limited to BTC, BCH, BSV, ETH, ETC, XMR, ZEC, XRP, EOS, KIN, LTC, XLM, DASH…) and more than 10.000 of their tokens. The wallets come in Web, Desktop (Mac, Windows, Linux), Chrome Extension and Mobile (iOS and Android). All the storage versions have built-in exchange and purchase features, as well as currency-specific perks such as staking, claiming and more.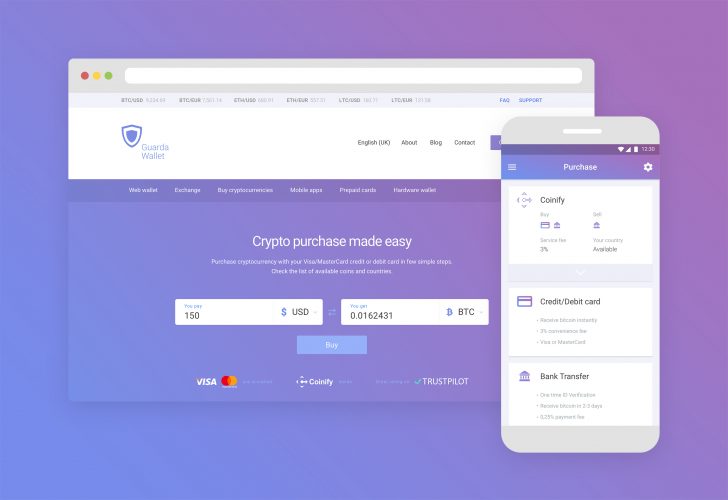 Despite certainly being a technologically advanced wallet, Guarda user interface is clean and simple, making all the crypto storages provided by the company suitable for both beginners and more advanced users.
When it comes to Bitcoin Gold wallets specifically, Guarda has been mentioned as "invaluable to our community" by BTG founders which, of course, is a serious statement.
Bitcoin Gold Core
Bitcoin Gold Core is a desktop wallet and is available for Linux, Mac, and Windows OS. It is the official full-node wallet and stores your private keys securely within your computer. You can send, store, receive, and mine BTG coins and it has been elected as one of the best Bitcoin Gold wallets online. Download Bitcoin Gold Core
Exodus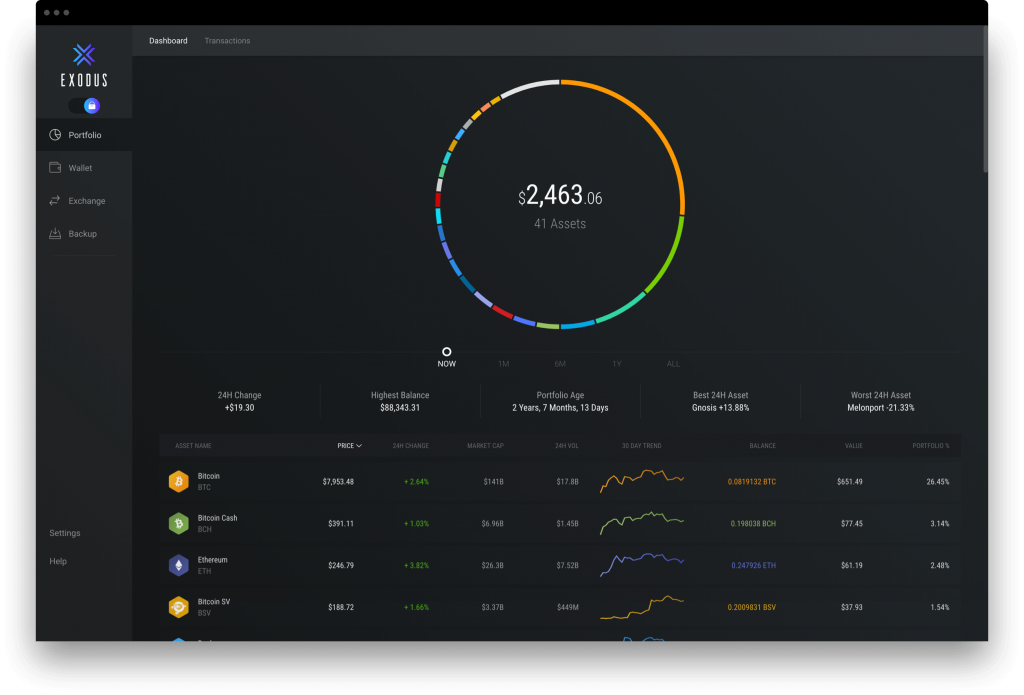 Launched in 2016, Exodus has become popular in no time. It is a desktop wallet and stores 25 cryptocurrencies including Bitcoin Gold. The wallet is available for Windows, Mac, and Linux OS. It has a built-in ShapeShift tool that helps you to exchange your crypto coins within minutes.
You can download the wallet for free and the interface is extremely helpful for beginners who are just starting out with bitcoin trading. It is also supported by a comprehensive FAQ section to give technical support to its users. One of its own features is that it provides an online client interface that can be quite risky and also it does not offer the two-factor authentication service which is a must for many wallets. Get Exodus Now
Freewallet
Freewallet has been exclusively designed for storing Bitcoin Gold coins. The wallet is available both for Android and iOS phones. You can easily transact, exchange, send, and receive bitcoins through this app. It is designated as one of the best iOS wallets in the industry. However, one of its major drawbacks is that users do not have access to their private keys. Download Free Wallet
Coinomi
Coinomi is a mobile wallet and is only available for Android phones. It stores a host of crypto coins including Bitcoin Gold, Bitcoin Cash, Ethereum, and Litecoin. The wallet is also integrated with ShapeShift that allows easy exchange of crypto coins.
Installing the app is really easy and all your private keys are stored on the device and not on the Coinomi server. The hierarchical deterministic or HD wallet secures your funds through a passphrase and you don't require KYC authentication. The only drawback of this mobile app is that it is not available for iOS users. Get Coinomi Wallet
Uphold Wallet
Uphold is a multicurrency cloud-based wallet that supports both crypto and fiat currencies. It is available for web browsers as well as iOS and Android phones. You can download the app from Google Store and App Store. The wallet is highly secure and supports two-factor authentication and all your private keys are encrypted to prevent hacking. Get Uphold wallet