6 Best Bitcoin Cloud Mining [Safest and Trusted Crypto Cloud Mining for 2022]
Mining for Bitcoin and other cryptocurrencies is not the same as burrowing into the ground and extracting ore. It is a computerized way of checking the validity of cryptocurrency transactions and adding more cryptocurrency to the system. Mining farms – data centers dedicated to mining – that sell or lease hashing power to cryptocurrency miners are known as cloud mining operations. The basic premise of the service is that a third-party hosts the mining equipment and provides access to the rewards of the equipment.
Cloud mining has many advantages and disadvantages. For starters, in a world full of scams and frauds, the user must rely on a cloud mining provider. The equipment and how it is used are not under the control of the user. Of course, the advantages include not cluttering your home with computer equipment, as well as not having to deal with noise, heat, power consumption, and maintenance of mining equipment, among other things. To put it another way, you outsource the work. On the other hand, cloud mining can be risky. Many are not profitable for the length of time provided in the contract, and in some situations, customers of these services may lose money in the long run. Users may be better off buying their mining contract miner's cryptocurrency. (Of course, this is true for both pool and solo mining.)
Outright scams are another threat. "Not your key, not your coin," as the saying goes in cryptocurrency mining circles. In the case of cloud mining contracts, someone would say, "not your mining hardware, not your rewards." The following services are among the most reliable cloud mining providers. However, buyer beware, beware. You must exercise reasonable due diligence on all Services; Nevertheless, this does not mean that the previous services always generate profitable mining contracts. It simply means that they perform the services they advertise and provide the advertised hash rates for the promised period. However, this does not always indicate profitability.
How does Cryptocurrency Mining Work?
Mining for cryptocurrencies like bitcoin, whether done in the cloud or locally, does not require any actual mining. While new cryptocurrency tokens are being rewarded to miners as a result of this process, mining operations are far more important than ensuring the security of a distributed ledger such as the blockchain. Bitcoin mining is done by high-powered computers that solve challenging computational arithmetic problems that are too difficult to complete by hand and complex enough to tax even the most powerful computers.
Part of what cryptocurrency miners do when they add a new block of transactions to the blockchain is to check whether the transaction is true or not. Bitcoin miners, in particular, ensure that bitcoins are not counterfeited, a distinctive feature of digital currencies known as "double spending". Counterfeiting is always an issue with printed money. However, once you've spent $20 at the store, the bill is usually in the hands of the clerk. But with digital currency, it is a different scenario. In a decentralized fashion, miners employ their processing power to solve cryptographic puzzles that prevent double-spending.
Benefits of Crypto Cloud Mining
Helps Cut Costs
Mining cryptocurrency on your own will require the purchase of additional hardware. This hardware uses a lot of electricity, which means you have to pay more for electricity. You don't need to install any more hardware with cloud mining so don't need much power to mine. You don't even have to spend money on hardware.
Mining cryptocurrency will be inconvenient for you if your equipment gets damaged. With cloud mining, you can rest assured that the data center will be serviced regularly, with hardware updated regularly to limit the potential for equipment failure.
 Cooling and Quieter
Crypto mining hardware generates a significant amount of heat and noise. Mining bitcoins at home will put you and your family in an unpleasant situation. Because you won't need to acquire hardware for cloud mining, your home will still be cool and quiet during mining. One of the markets that emerged as a result of the advent of blockchain technology is cloud mining. Instead of risking the disadvantages of crypto mining, miners are turning to cloud mining for this and other benefits.
Cloud Mining Consequences
Before you start cloud mining, you should be aware of the risks involved. To begin with, you must be extremely careful while choosing a cloud mining website. Since most cloud mining sites are scams, it is important to make sure that the one you choose is legit and trustworthy. Don't worry though; All sites listed below are legal! Second, the profit margin from the cloud mining process varies by site. Market changes, such as the value of your chosen coin, can have an impact on how much money you can make in the long run. As a result, you must do your homework on the coin you want. Despite these risks, cloud mining can be profitable and provide a decent side income (keep in mind that nothing in crypto is guaranteed, and you may end up with less than what you put in!). So, where can you find the best crypto cloud mining sites?
And now have a look at the counterpart list:
Scam Risk – It always involves the risk of being scammed. Stay away if any mining offers you exceptional returns on your investment.
Cost of Mining Operations – users have to pay for the hardware management cost.
Unpredictable profit: Profit depends upon various factors. If the value of the coin goes down it may become non-profitable also.
Best Bitcoin Cloud Mining:
There are many websites offering cloud mining. I have picked only a few of them, and those are reliable, trusted, and well-known players in the market. Now, let's take a brief idea about recommended cloud mining services:
ECOS Mining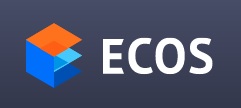 ECOS is a relatively new player in the field of cloud mining but it is a legally recognized and trustable service. ECOS was appointed to be the operator of the Free Economic Zone in October 2018 by the Armenian Government. Apart from cloud mining, ECOS also sells mining hardware and allows hosting installation through a few clicks only. Users can buy the latest mining equipment online and ECOS will set up your installation on behalf of you the Free Economic Zone of Armenia. Users will also get a manufacturer warranty on the hardware for 180 days.
ECOS is one of the most respected cloud mining sites in the market right now, and there are many reasons behind it. To get started, the minimum contract amount is only $75, making it a relatively inexpensive option to generate money passively. The minimum contract period is fifteen months, but you can choose from longer contracts of up to 50 months or a little over four years. The website allows you to calculate how much profit you will make on a daily, monthly, and yearly basis based on your investment amount and the amount of energy of your mining contract.
ECOS gives you a lot of options when it comes to coins. Bitcoin, Ripple, Tether, Litecoin, Ethereum, and Bitcoin Cash are currently available. ECOS also has its mobile app, which is available for both Android and iOS smartphones. The app is available for download for free and can help you have a more convenient experience.
Kucoin Exchange Cloud Mining
KuCoin is a global cryptocurrency exchange with over 400 digital assets that was established in September 2017. KuCoin Pool is a KuCoin-developed platform. It aims to benefit crypto miners around the world by allowing them to connect their mining equipment to the KuCoin pool and receive ongoing rewards. With over six years of experience in the cryptocurrency mining sector, the KuCoin team has developed the KuCoin Pool concept. Because of this, mining costs are significantly cheaper compared to other pools, and mining rewards for contributors are more efficient. KuCoin Pool will also provide enhanced mining productivity and a user-friendly interface to miners around the world.
"Existing KuCoin users will find it easier to set up their mining equipment and start earning money right away. Our Pool team also wants to offer an eco-friendly mining solution," said Johnny Liu, CEO of KuCoin. And can benefit from its features very quickly." Mining fees will be reduced for everyone who uses renewable energy." KuCoin Pool will lower the entry barrier for new miners in the future and enable cloud mining. The latter option allows users to set up their mining hardware. Eliminates the need to get up and running KuCoin wants all its users to be able to use this one-stop mining service and enjoy the benefits.
HashGains Bitcoin Mining
Another cloud mining service provider that helps you to mine bitcoins and Altcoins in the best possible and easiest way. Its parent company is Cyfuture which is serving for more than 15 years in the Data Centre Industry. Based on State-of-the-Art technology, HashGains uses the best ASIC (Application Specific Integrated Circuit) and GPU services available. The platform supports multiple cryptocurrencies and has a 99.9% uptime. There is 24/7 technical support and it also provides legit mining where all the coins are new. HashGains also have multiple Data Centres in India, China, and the U.S. It also promises to give high ROI on investments made.
How to use HashGains: First you need to register on the platform. Then you need to choose your preferred plan and make the payment. After that, you can just start collecting bitcoins. HashGains can be used in three methods.
Pay per share method where it uses the ASIC mining method, which is one of the basic mining methods used in cloud mining.
Proportional Method where miners earn shares until there is a block in pool sharing. After that, they earn a fixed number of shares.
Bitcoin Pooled Mining method where newer shares are given much more preference than older shares.
Hashing24 Cloud Mining:
Hashing24 was developed mainly for individuals who can easily access the bitcoin mining technology without getting into the intricacies and technical complications of cloud mining. The interface is very easy to use and it provides 24-hour customer support by a highly proficient team.
How to use Hashing24: Users have to first register which takes only about 2 minutes and then chooses hashpower, which boosts the bitcoin mining process. Then you have to pay for your contract and the order is placed in the largest mining center BitFury. The mining process starts automatically and you will start receiving bitcoins, which can be withdrawn on the same day. Hashing24 is one of the most stable futuristic cloud mining platforms with very efficient technical support.
Genesis Cloud Mining
There are only a few reliable cloud mining companies who actually set up mining hardware and mine crypto-coins for you and one of them is Genesis Mining. Genesis mining was started in 2013 an is one of the oldest companies around. Genesis has established a publicly known mining farm in Iceland.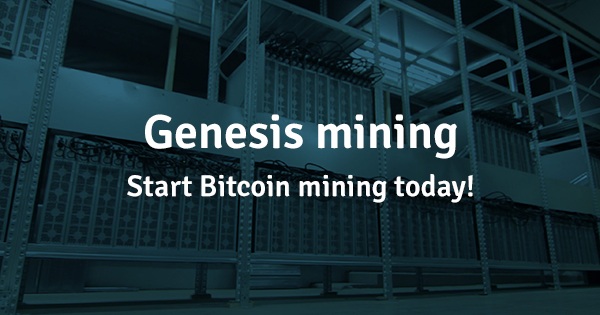 Genesis Mining is another reliable cloud mining service that supports various coins such as Ethereum, Dash, Monero, and Bitcoin. There are several mining contracts available, although availability is dependent on demand. The site also provides a complete FAQ area, as well as customer service support for any questions.
Genesis Mining has over two million users, making it a very popular platform. However, it has a drawback. Because its mining power can only support a specific number of contracts, Genesis Mining has periods where it does not allow new users to sign up. So, if you intend to use Genesis Mining, you may have to wait a bit until they start accepting new users again. However, if you follow them on Twitter, you will be notified when the sign-up window reopens.
Discount Coupon: Copy and paste this code (as shown in the image below) at the time of payment to get 3 to 5% discount on your purchase:  1yelG5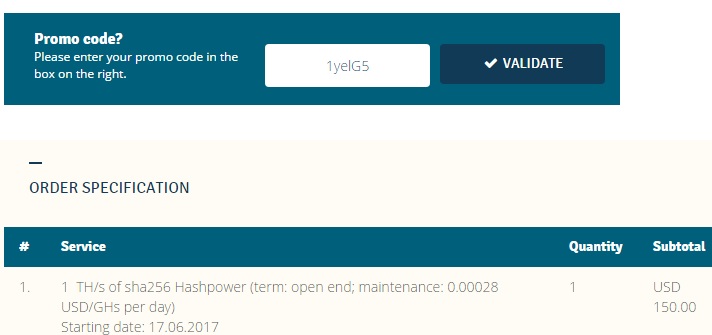 CryptoUniverse.io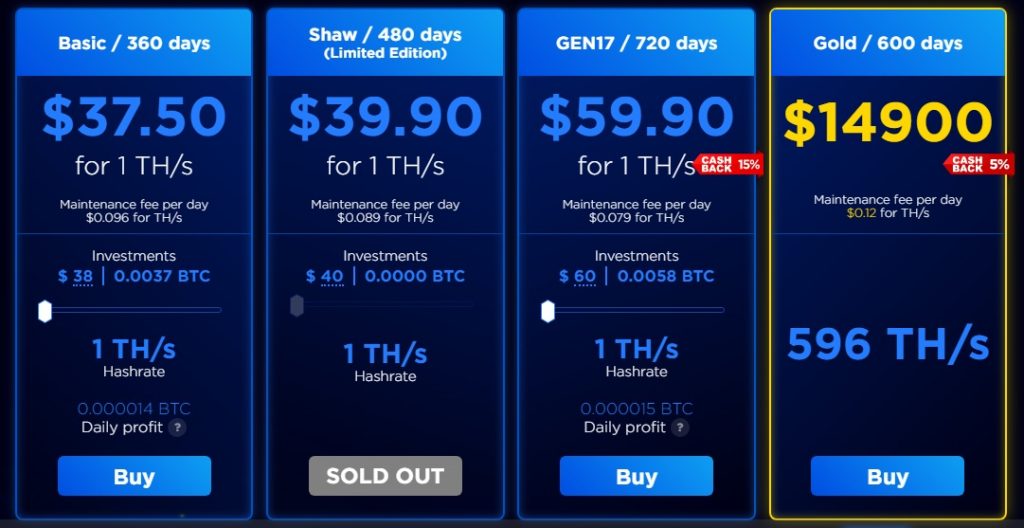 CryptoUniverse.io is a cloud mining farm that dates back to 2017 when they launched its first-ever test mining farm with an initial aim of introducing more people to the idea of blockchain mining and cryptocurrency.
The company has been offering BTC and LTC cloud mining contracts at different budget rates since 2017 and since then there has been no looking back. Furthermore, the farm has its very own data center with a total power capacity of 20 Megawatt and has 12000 miners operating round-the-clock in the station.
The company also accepts distribution mining contracts from companies like Bitmain, Ebang, Innosilicon, and Canaan. Prospective clients can buy contracts starting at a price of $23.9 for 1 Th/s. In addition to that, you can pay very low maintenance fees in advance to benefit an added discount of 4%. For promo offers and current discount rates follow the latest news on the social media platform of CryptoUniverse.io.
The CryptoUniverse platform also offers referral programs through which clients can now earn up to 10% of the contract price by following the referral link. The platform offers a variety of mining contracts available at affordable budgets. Another unique feature of the CryptoUniverse platform is that the contract prices change according to the market values which keeps you updated with the changing market variables of the crypto world.
Signup for CryptoUniverse Mining
Final Words:
I hope you enjoyed this article and it will be useful for the user to find-out Best Bitcoin Cloud Mining. It is my advice that never goes for any other cloud mining service as most of them are a scam. Please share your feedback and experience with us in the comment section below and let us know if you need any help. Happy Mining!!!