Have you been thinking about mining crypto like Bitcoin, Ethereum, Litecoin, BCH etc., but aren't quite ready to drop serious cash on expensive mining equipment? Cloud mining could be the perfect solution for you. With cloud mining, you rent computing power from a data center and get paid in crypto for the hashing power you purchase. All you need to do is sign up, pay for your contract, and start earning coins. No loud fans, expensive hardware or high electric bills. We've done the research and testing for you to determine the 8 best cloud mining websites based on factors like pricing, payouts, security, and customer service.
Whether you're a crypto newbie looking for an easy way to start mining or a seasoned pro wanting to maximize your mining profits, one of these cloud mining providers is sure to fit your needs. Ready to start earning Bitcoin through the power of the cloud? Let's dive in and check out the cloud mining websites to use in 2023.
What Is Cloud Mining and How Does It Work?
Cloud mining is a way to mine cryptocurrencies like Bitcoin without having to set up your own mining hardware. Instead, you pay a cloud mining company to rent out their mining hardware and facilities to mine currencies for you. In crypto cloud mining, you essentially rent computing power from a remote data center to mine cryptocurrencies without having to set up your own hardware. It allows you to start mining immediately without large capital expenditures.
How does it work?
You sign up for a contract with a cloud mining company and pay either a one-time fee or recurring payments to rent mining hardware and have them run it on your behalf. The company handles the setup, maintenance, and all costs of the physical mining equipment.
As a customer, you get to sit back and collect your mined cryptocurrency without dealing with the hassle of setting up and running your own mining operation. The cloud mining company takes care of securing the network connections, cooling equipment, and all the other costs associated with traditional mining.
The downside is that cloud mining contracts tend to cost more than if you were to build your own mining rig. The companies have to make a profit too, after all. You're also reliant on them to maintain their equipment and actually mine as much currency as they promise in their contracts. Some companies have turned out to be scams, so you have to be very careful in selecting a reputable cloud mining provider.
If convenience and low hassle are priorities, though, cloud mining can be an easy way to get started and see how much currency you're able to mine. And with cloud mining, you can start small and upgrade to bigger, more powerful contracts over time as your knowledge and confidence grow.
Pros and Cons of Bitcoin Cloud Mining
Cloud mining Bitcoin means you pay another company to rent mining hardware for cryptocurrency mining. There are some advantages to cloud mining, but also significant risks to be aware of.
Advantages
-No equipment to buy. Cloud mining companies provide the expensive mining equipment. You just pay to rent their hardware and software.
-No electricity costs. Electricity is the major cost of Bitcoin mining. Cloud mining companies are often located in areas with cheap power, so they handle the high electricity bills.
-No noise or heat. Loud, hot mining equipment can be annoying. With cloud mining, the equipment is off-site so you avoid the noise and heat.
Disadvantages
-Scams are common. Some cloud mining companies turn out to be Ponzi schemes that never actually mine any crypto. Only invest in reputable companies with verified results.
-Profits aren't guaranteed. No one can predict cryptocurrency prices or mining difficulty. Your cloud mining contract may turn out to be unprofitable if prices drop or mining gets harder.
-Withdrawal issues. Some companies make it difficult to withdraw your mined crypto or fiat currency. Double check the company's withdrawal policy before investing.
In the end, cloud mining has significant risks, but for some the reward of passive Bitcoin income without managing equipment may be worth it. Do thorough research, compare companies, and only invest money that you can afford to lose. With caution, cloud mining could be a simple way to gain exposure to cryptocurrency.
8 Best Bitcoin Cloud Mining Webses
If you want to dip your toes into Bitcoin mining but don't want to invest in expensive equipment, cloud mining is a great option. Cloud mining websites allow you to rent mining power by the hour and get paid in Bitcoin. Some of the top cloud mining providers for 2023 are:
ECOS Mining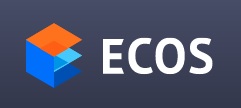 ECOS, established in 2017 within the Free Economic Zone (FEZ) in Hrazdan, Armenia, is a collaborative effort between the Armenian Government and the private sector. Apart from cloud mining, ECOS also sells mining hardware and allows hosting installation through a few clicks only. Users can buy the latest mining equipment online and ECOS will set up your installation on behalf of you the Free Economic Zone of Armenia. Users will also get a manufacturer warranty on the hardware for 180 days. Read ECOS Mining Review
Designed as a space for crypto and blockchain projects, it hosts six operational ventures: cloud mining, ASIC mining, investment portfolios, hosting, wallets, and cryptocurrency exchange.
ECOS is one of the most respected cloud mining sites in the market right now, and there are many reasons behind it. To get started, the minimum contract amount is only $75, making it a relatively inexpensive option to generate money passively. The minimum contract period is fifteen months, but you can choose from longer contracts of up to 50 months or a little over four years. The website allows you to calculate how much profit you will make on a daily, monthly, and yearly basis based on your investment amount and the amount of energy of your mining contract.
ECOS gives you a lot of options when it comes to coins. Bitcoin, Ripple, Tether, Litecoin, Ethereum, and Bitcoin Cash are currently available. ECOS also has its mobile app, which is available for both Android and iOS smartphones. The app is available for download for free and can help you have a more convenient experience.
CryptoUniverse.io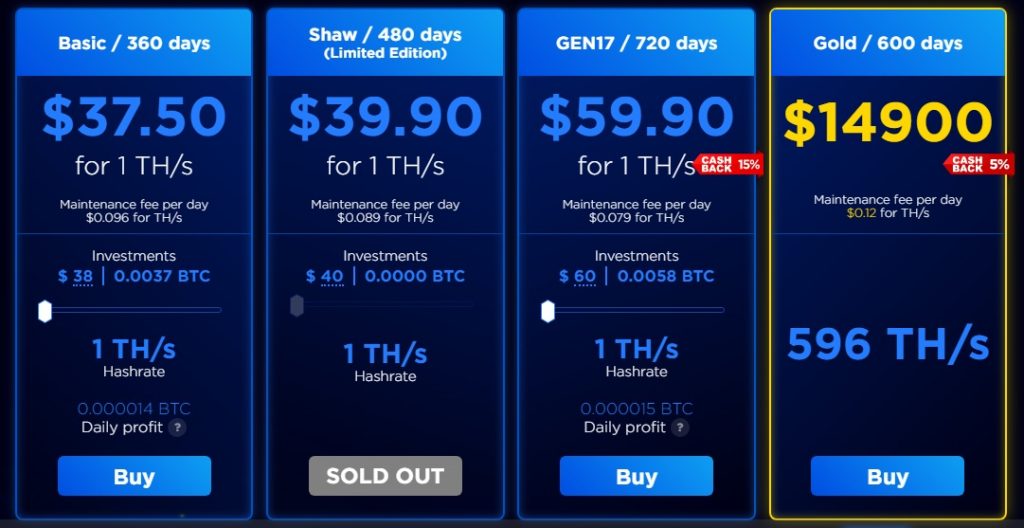 CryptoUniverse.io is a cloud mining farm that dates back to 2017 when they launched its first-ever test mining farm with an initial aim of introducing more people to the idea of blockchain mining and cryptocurrency.
The company has been offering BTC and LTC cloud mining contracts at different budget rates since 2017 and since then there has been no looking back. Furthermore, the farm has its very own data center with a total power capacity of 20 Megawatt and has 12000 miners operating round-the-clock in the station.
The CryptoUniverse platform also offers referral programs through which clients can now earn up to 10% of the contract price by following the referral link. The platform offers a variety of mining contracts available at affordable budgets. Another unique feature of the CryptoUniverse platform is that the contract prices change according to the market values which keeps you updated with the changing market variables of the crypto world.
Hashing24 Cloud Mining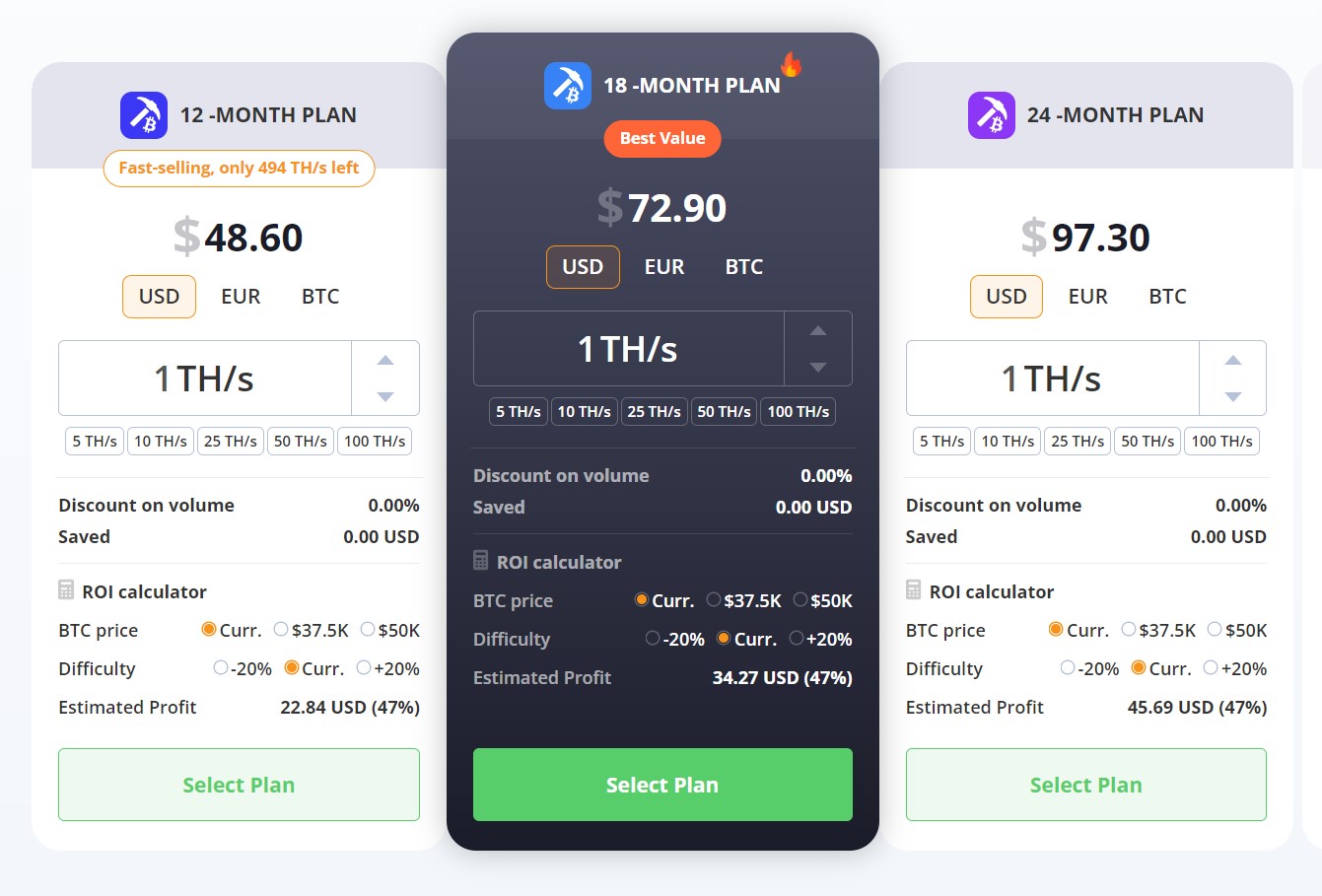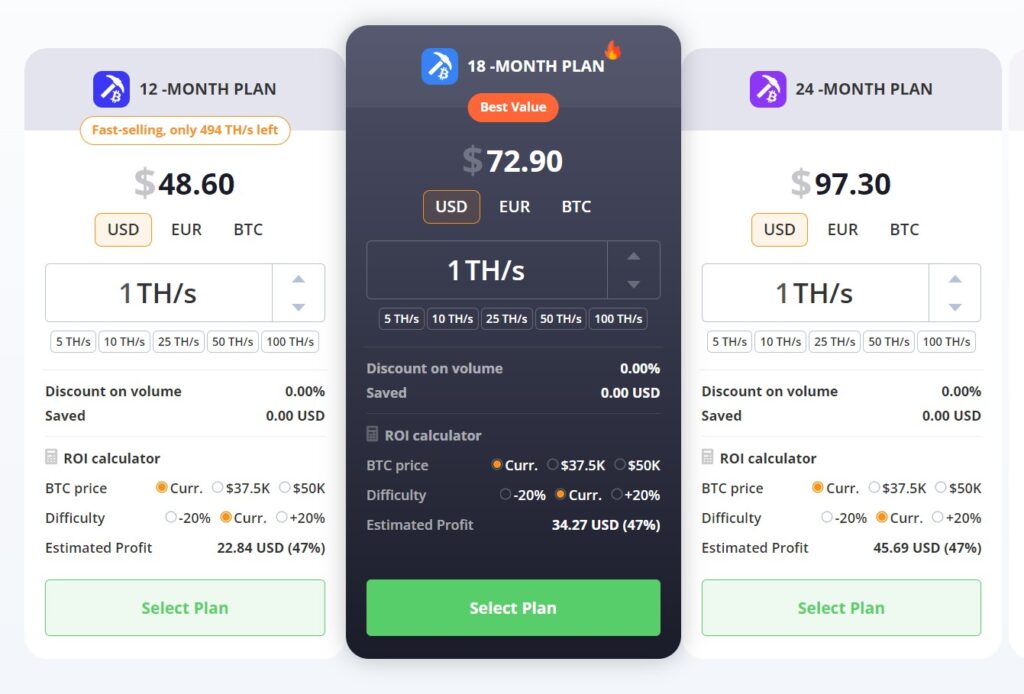 Hashing24 is one of the largest cloud mining companies in the world. They've been in the biz since 2012 and have data centers in Georgia, Iceland, and China. With Hashing24, you can start mining Bitcoin and other crypto coins right away.
Hashing24 handles all the technical stuff like setting up the miners, cooling equipment, and paying for electricity. All you have to do is sit back, relax, and collect your Bitcoin. They pay out daily, so you'll earn Bitcoin every single day.
If you want to get into Bitcoin cloud mining but don't want the hassle of setting up your own mining rigs, Hashing24 is a simple, low-cost way to start earning crypto. They have competitive pricing, a proven track record, and data centers located around the globe so you can find a plan suited for your needs. Why not give them a try?
Stormgain Cloud Mining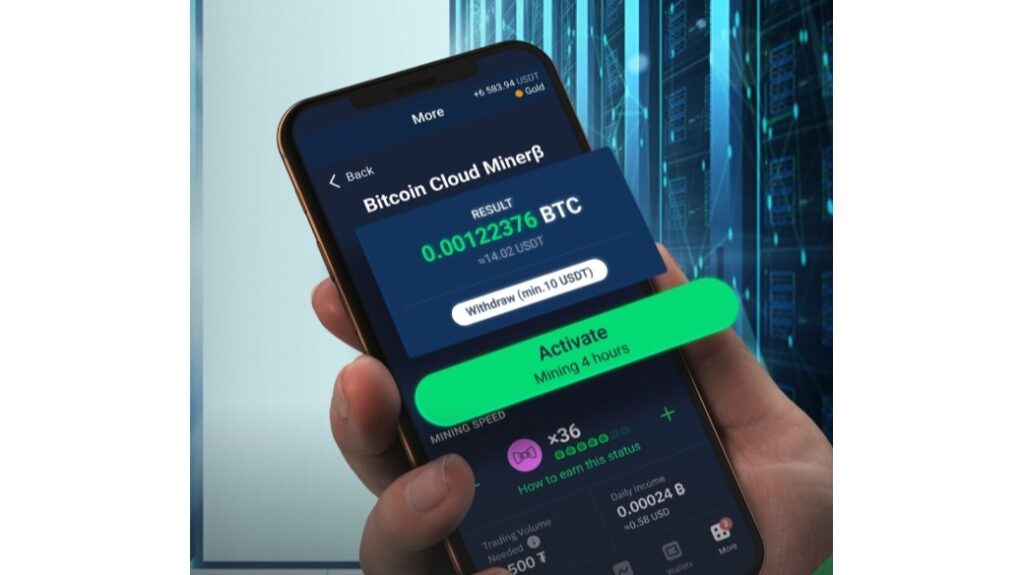 Stormgain is one of the most popular cloud mining services for Bitcoin. You can register in under a minute and start mining right away. No need to deal with hardware setup or maintenance. Stormgain pays out mining profits daily, so you get your Bitcoin quickly. If you have any issues, Stormgain's support team is available around the clock to help you resolve them quickly.
Stormgain lets you start Bitcoin cloud mining for free. You can then increase your mining power over time by reinvesting your profits to buy more hashrate. Before you know it, you'll have a steady stream of Bitcoin rolling in every day, all without dealing with the headaches of setting up your own mining equipment!
If zero-hassle Bitcoin mining sounds good to you, Stormgain is a great choice to get started. Why not give it a try today and start building your Bitcoin stash?
Hashshiny Cloud Mining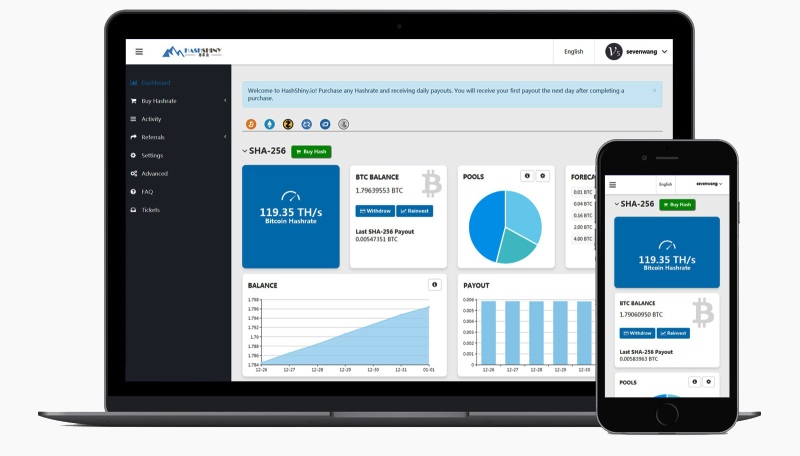 Hashshiny is one of the largest Bitcoin cloud mining companies. They make it easy for anyone to get started with Bitcoin mining. You simply sign up, choose a mining plan, and Hashshiny will start mining Bitcoin for you.
They have mining farms set up in Iceland, Georgia, Canada and China where electricity is cheap. They use the latest ASIC miners to maximize your profits. Hashshiny handles all the technical details like mining equipment, electricity costs, and maintenance so you can just sit back and collect your daily Bitcoin payouts.
With Hashshiny, you have the option to either lease hashpower for a fixed period of time or purchase Bitcoin mining contracts where they guarantee a certain amount of hashpower for the lifetime of the contract. They offer very affordable entry-level mining plans starting at just $29. You can choose between Bitcoin mining contracts for 6 months, 1 year or 2 years. Hashshiny is a very reputable company that has been operating since 2016. They are a great choice for anyone looking to get started with hassle-free Bitcoin cloud mining.
Globalecrypto Cloud Mining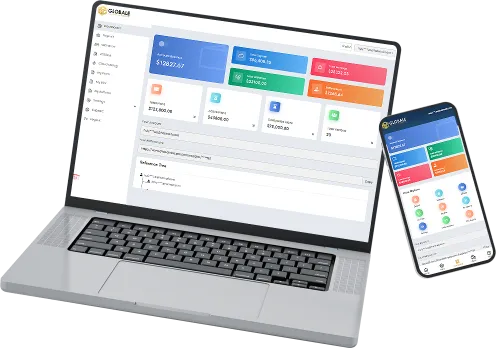 GlobaleCrypto sets itself apart from other cloud mining service providers by embodying trust and dedication. There are several reasons why GlobaleCrypto is a renowned name in the industry. By offering users a clear understanding of its services, processes, and potential mining outcomes, the company establishes a solid foundation for mutual trust. Extensive information about the company can be found on its official website.
Proven Track Record: GlobaleCrypto has established itself as a reliable entity in cloud mining, earning a stellar reputation in the industry. Its expanding range of fintech services further solidifies its position as a platform that provides credible opportunities for mining-related results.
Diverse Plans: Recognizing the diverse preferences of its user base, GlobaleCrypto offers a wide selection of cloud mining plans. Each plan is carefully designed to accommodate different earning potentials and investment thresholds. Whether users are interested in Bitcoin (BTC), Ethereum (ETH), or Litecoin (LTC), GlobaleCrypto has tailored solutions to meet individual needs.
How to Choose the Best Cloud Mining Provider
When choosing a cloud mining provider, there are several factors to consider. The most important things to look at are:
Reputation and Reviews: Look for companies with a solid reputation and mostly positive reviews. Check sites like TrustPilot, Bitcointalk, and Reddit to see what current customers say. Avoid companies with a lot of negative reviews mentioning things like difficulty withdrawing funds or lack of transparency.
Fees and Contracts: Compare fees, contracts, and rates between companies. Look for reasonable, competitive fees and flexible contracts that allow you to upgrade, downgrade or cancel at any time without penalties. Some companies charge hefty fees for maintenance, electricity, and more. Look for all-inclusive rates.
Hashpower and ROI: Consider the hashpower and return on your investment (ROI). More hashpower means greater mining power, which typically means higher profits. Compare ROI rates between companies to get the best deal. ROIs will vary based on the current difficulty and price of Bitcoin.
Payment Methods and Withdrawals: Choose a company that offers convenient payment methods for deposits and withdrawals, like credit cards, wire transfers, Bitcoin, and more. They should make it easy to withdraw your mined coins and fiat currency quickly without excessive restrictions or delays.
Security and Support: Look for companies with strong security measures in place to protect your account and funds. They should also offer thorough knowledgable support to help with any questions or issues. Many reputable companies use two-factor authentication and store funds in cold wallets for added security.
By comparing companies across these factors, you can find a cloud mining provider you feel confident and comfortable with. Do some research, check reviews, compare rates, and you'll be well on your way to profitable Bitcoin cloud mining.
Tips for Getting Started With Bitcoin Cloud Mining
Getting started with Bitcoin cloud mining is easy, but there are a few tips to keep in mind.
Do your research: With many cloud mining companies out there, it's important to compare your options. Look at factors like cost, contract length, payout methods and service reliability. Read reviews from other users to determine the best companies for your needs. Some highly rated options for 2023 are Genesis Mining, Hashflare and IQ Mining.
Start small: When you're first getting into Bitcoin cloud mining, begin with a small initial investment to test the waters. Most contracts start around $50 to $500. See how the payouts work and get familiar with the platform before putting in more money. You can always invest more once you're comfortable.
Consider the contract: Cloud mining companies offer contracts for different time periods, like 6 months to 2 years. Shorter contracts will get you mining faster, but longer ones often have bigger payouts over time. Think about how long you want to commit to a contract and choose one that fits your goals.
Reinvest profits: The key to success with Bitcoin cloud mining is reinvesting your profits to purchase more mining power. Most companies make this easy to do through their platform. Reinvesting allows your mining operation to grow over time and increase your profits.
Patience is key: Keep in mind that Bitcoin cloud mining is a long-term investment. Don't expect to become an overnight millionaire! It can take time to recoup your initial investment and start seeing good returns. With reinvestments and a solid mining company, profits will come. Stay patient through market ups and downs.
With some research and the right strategy, you'll be well on your way to success with Bitcoin cloud mining. Start small, choose a reputable company and contract, reinvest and be patient. The work is done for you, so sit back and collect your profits!
Conclusion
So there you have it, the top 5 besst cloud mining websites for Bitcoin mining in 2023. While the market is constantly changing, these companies have proven to be reputable, reliable, and offer competitive rates for the casual miner. Whether you're looking to dip your toe in the crypto waters or want to seriously invest in building your Bitcoin holdings over time, cloud mining is a simple way to get started without dealing with expensive hardware or technical know-how. Pick a plan, fund your account, and start earning Bitcoin. The future is digital, so take advantage of these cloud mining platforms to be part of the next financial revolution. Happy mining!