The value of money is the most auspicious thing on earth since it is an essential factor for living a happy life. Such value relies on the type of currencies like crypto and fiat currencies. Normally the value or the price for fiat currencies is highly stable in comparison with the value of that of the cryptocurrencies. Of course, we can see that there is a massive fluctuation in the value of cryptocurrencies day by day. Why because, the fiat currencies are accepted globally whereas the cryptocurrencies are only an emerging technologies, which are developing gradually and needs to be accepted globally in the near future.
Among all the cryptocurrencies, Bitcoin is the highest price value, since it is used for making payments at the highest rate by the crypto traders and others. Though uses of the crypto-coin are still restricted at many places still there are few merchants and places where you can spend your Bitcoins to shop or avail service. The list of the merchants below may vary in different countries: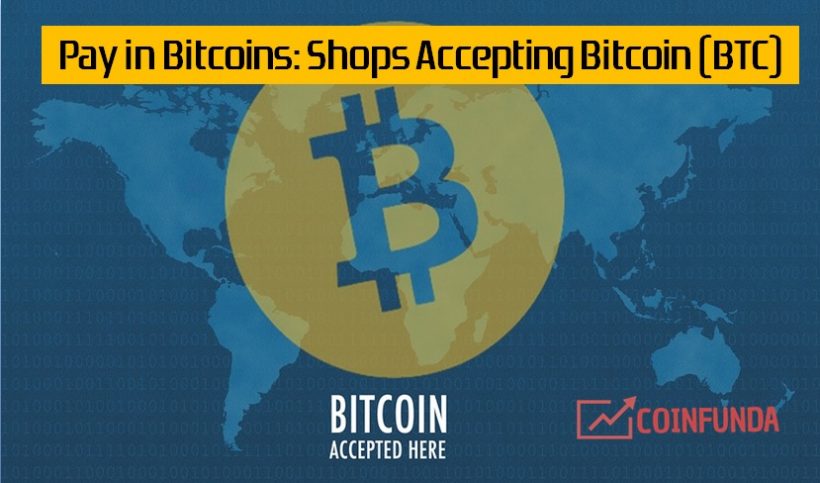 List of Merchants and Websites Accepting Bitcoins Payment
Subway: Bitcoins can be used to eat freshly made Subway products! Many Subway shops in the US have started accepting payments via Bitcoin.
BigPlaza: Get everything from groceries to electronics and personal care items through bitcoin payments.
Wikipedia: Wikipedia is an online website. They now accept Bitcoin payments as a donation. Source
WordPress: WordPress too, begun accepting Bitcoin as payments. You can buy hosting and domain using Bitcoins. There is a list of WordPress plugins accepting bitcoin for their payments.
Microsoft: One of the biggest tech giants, Microsoft too, has begun accepting Bitcoin – especially on the Windows Store and the XBOX Store.
Reddit: You can buy Reddit gold membership through Bitcoin. Reddit is a social bookmarking website to generate blog traffic or spread the news in the community.
4Chan: 4Chan 'Pass' allows you to post without a captcha? The fee is $20 a year and you can buy it using Bitcoins.
Zynga: Zynga is the maker of many hit mobile games such as Farmville and Poker, etc. and these game purchases using can be made using Bitcoins in Zynga games.
Expedia:  If you have Bitcoins you can plan your travel. Yes, Travel giant Expedia is accepting Bitcoins for online bookings.
Mega.nz: Mega.nz is a popular file host, it allows users to make payments through Bitcoins to buy premium subscriptions for faster download speeds, zero wait times and bigger storage space.
Shopify: Shopify is a website allows the user to start their online merchant. Shopify is not accepting Bitcoin payments for its services.
Naughty America: Premium subscriptions of this website is available via Bitcoin payments as well.
Mint: Mint is a service to manage all your financial records at one place. Premium membership of mint is now available through Bitcoin payments.
NewEgg (Buy Electronics): You can buy electronic items through your Bitcoins. NewEgg, a well known online retailer of Electronic goods accept bitcoin as a payment method.
REEDS Jewelers: One of the popular jewelry shops with locations all around the USA accepting Bitcoin since 2014.
Namecheap: It is a well-known domain registrar which accept bitcoin as a payment method. you can purchase a domain for your website here.
Gyft: Gyft allows you to buy gift cards at many large restaurants through Bitcoin. List of these restaurants and retailers include giants like Whole Foods, Target, CVS, Sephora, Starbucks, Papa Johns and many more.
Etsy: Etsy now accepts Bitcoin through their store to make and sell homemade goods and products.
DISH: Cable television service, DISH also accepts the cryptocurrency for its payments.
 Overtsock.com:  It is a famous website to buy household goods as well as tech devices. It also accepts Bitcoin for making payments.
Dell: Dell has started accepting Bitcoins since 2014 for its purchases.
CheapAir.com – Travel booking site for online airline tickets, car rentals, hotels booking
Alza – Largest Czech online retailer
Bitcoin.Travel – It is a travel site that provides accommodation, attractions, bars, apartments, and beauty salons around the world.
PizzaForCoins.com – Pay for pizza with Bitcoins
BigFishGames.com – Games for PC, Mac, and Smartphones (iPhone, Android, Windows)
Square – Payment processor accept credit cards using iPhone, Android or iPad.
Suntimes.com – Chicago based online newspaper
PSP Mollie – Dutch Payment Service
Intuit – It is an American software company that develops financial and tax preparation software.
ShopJoy – An Australian online retailer.
Lv.net – Las Vegas high-speed internet services
ExpressVPN.com – High-speed VPN network
Grooveshark – USA based online music streaming service
Mspinc.com – Respiratory medical equipment supplies store
Famsa – Mexico's biggest retailer
LOT Polish Airlines – A Poland based worldwide airline.
Dream Lover – Online relationship service accepts BTC.
MovieTickets.com – Online movie ticket exchange/retailer
Lionsgate Films – The production studio behind titles such as The Hunger Games and The Day After Tomorrow
Rakutan – It is a Japanese e-commerce giant
eGifter is a popular giftcard mobile app, it allows users to buy giftcards, such as Amazon, Sephora, Home Depot etc. eGifter works with Coinbase for Bitcoin payments.
Badoo – Online dating network
T-Mobile Poland – T-Mobile is a Poland-based mobile phone company allows mobile top-up through Bitcoins.
Stripe – San Francisco-based payments company also have BTC payments.
WebJet – Online travel agency which accepts BTC.
One Shot Hotels – Spanish hotel chain also accepts Bitcoins.
PureVPN – VPN service provider
Foodler – North American restaurant delivery company
Roadway – First Roadway Moving Company that accept Bitcoins payments.
MoreStamps.Global-  Pay in Bitcoins for flights, activities, hotels, and even transfers.
KFC chicken stores in Canada.
Virgin Galactic – Includes Virgin Mobile and Virgin Airline
OKCupid: Online Dating site
Expedia.com – Online travel booking website
archive.org- Online document portal
The Pirate Bay – BitTorrent directories
EZTV – Torrents TV shows provider
Lumfile– Cloud based file sierver.
Braintree – Payments processor
MIT Coop Store –  student bookstore at Massachusetts Institute of Technology
SimplePay – Nigeria's popular web and mobile  wallet.
State Republican Party – First Party to accept bitcoin donations
Famsa – Mexico's biggest retailer
RE/MAX London – UK-based franchisee of real estate network
i-Pmart (ipmart.com.my) – A Malaysian online mobile and electronic retailer
Pembury Tavern — a tavern in London, UK.
Old Fitzroy — a pub in Sydney, Australia.
The Pink Cow — a diner in Tokyo, Japan.
Burger Bear — a food stall in London, UK.
AirBaltic — the first airline that accept Bitcoin payment.
Bitcoin Travel — a travel booking website.
Travel For Coins — a travel booking website accept Bitcoins.
PlayStation Network — pay for games, add-ons and PS subscription.
Humble Bundle — indie games website.
Green Man Gaming — games, game keys and digital games.
Treehouse — an online interactive education specialist, accepting Bitcoin
Findout More Ways to Spend:
79.Wheretospendbitcoins.co.uk/—  Online portal to find list of Websites, shops, pubs and other places in UK that accept Bitcoins payments.
80. useBitcoins.info — 5,000 listed businesses that accept BTC payments.
81. Spendabit — a search engine for finding products available to buy for Bitcoins.
One More Way:
82. Bitcoin Debit Cards is another way by which you can buy anything with your bitcoin just like any other payment card.
Hope you enjoyed this post. We tried to list some important places/merchants/websites where you can make payments through bitcoins.
Do not forget to share us if we left any important place that accepts bitcoin as payment and also let us know you are from which country and what you can do with Bitcoins in your country.