After launch of Binance main net, ERC20 BNB tokens have been moved to Native BNB tokens. We have listed top BNB wallets so that users can shortlist best Binance BEP2 Wallet for them.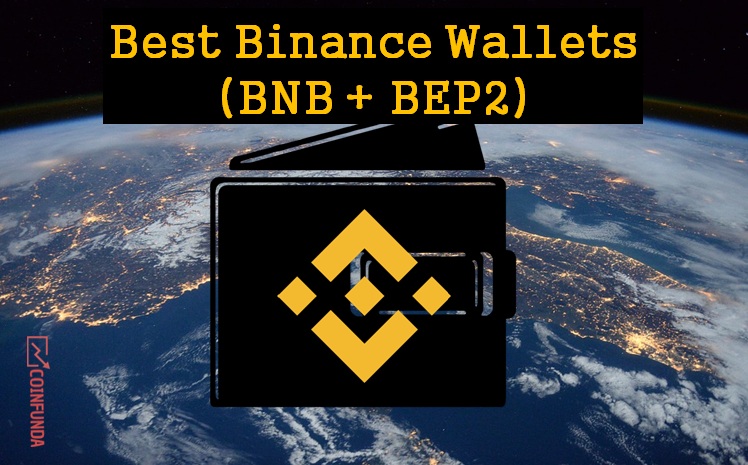 Binance officially launched its decentralized blockchain platform the Binance Chain in 2018. The blockchain platform is a futuristic decentralized exchange trading market that will allow free flow of blockchain assets and also focuses on their uninterrupted easy trading and liquidity. After the launch of Binance main net, ERC20 BNB tokens have been moved to Native BNB tokens. To store these BNB tokens Binance wallets are required. In this article, we will discuss best wallets with BNB and BEP2 token support.
Binance Main Net Swap
The BNB token was initially ERC-20 compliant and was created on the Ethereum network. Since Binance has already launched Binance chain main net, in order to move the BNB tokens from Ethereum to Binance Chain Network, they have to be swapped. In the process, approximately 11 million BNB tokens have been burned and 48 million BNB tokens have been frozen in the Binance blockchain.
The users in order to retain their ownership have to transfer their tokens in the wallets at Binance.com and the same number of tokens would be transferred into their wallets. The swap ensured millions of dollars of exchange and grew into a very trusted blockchain network.
However, there is one small glitch in the whole system. The public blockchain allows anyone to view the transactions. So, there is always a risk where someone can block data in the Binance blockchain.
Best Binance Wallet For BNB and BEP2 Tokens
Let's discuss best Binance wallets to store BEP2 and BNB tokens:
Atomic Wallet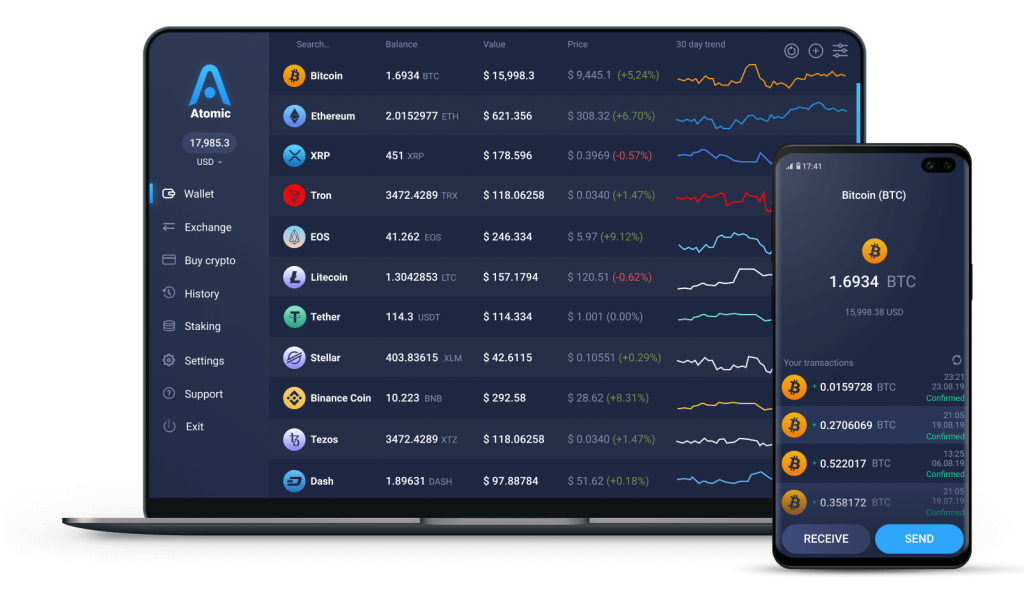 Atomic wallet is available for Mac, Windows, and Linux operating systems. It has also upgraded and integrated with the Mainnet release. The wallet is easy to use with a friendly interface and is recommended both for new users and experts.
Claim your free 15 Atomic Wallet Coin (AWC):
Download Atomic Wallet and complete the setup.
go to setting->airdrop
fill your email id and use p172G5R to get 15 free AWC coins.
SafePal S1 Wallet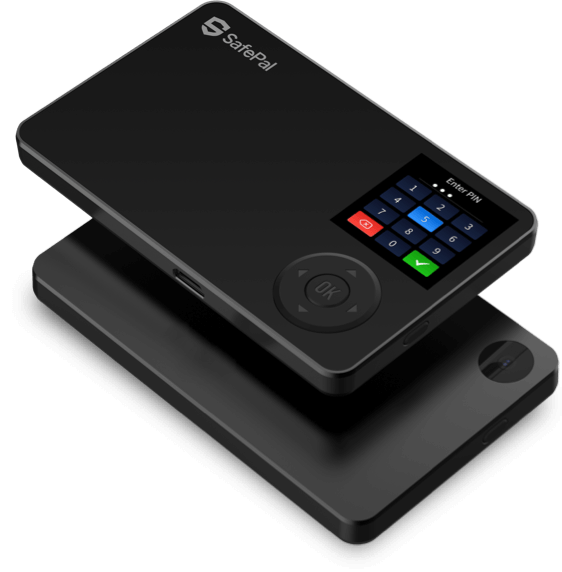 The SafePal wallet is a hardware wallet that can be securely downloaded into your mobile devices. The wallet supports more than 1000 digital assets including Bitcoin, BEP2, VEN, Ethereum, and BNB coins. All your private keys are stored safely in your device and are not shared in the network. There are financial security elements and anti-hacking features embedded into the wallet. Read: Safepal S1 Detailed Review
The wallet is completely offline with encrypted QR codes and does not allow Wi-Fi, Bluetooth, and other radioactive frequencies. The mobile wallet is easy to carry anytime and anywhere. The 1.3 inches high-resolution screen is easy to manage and gives you a clear view of all your funds and transactions at a single glance.
Binance Chain Web Wallet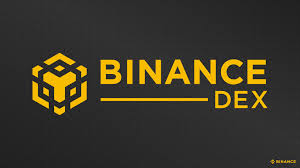 Users can easily create a Binance web wallet on the Binance DEX website. The web Wallet created on DEX is a secure blockchain-based wallet which allows users to generate their BNB address and control their private keys. Users have to keep their pvt keys in a secure place because losing Pvt key means loss of the fund. Even Binance will not be able to help you if you missed the keys. Users can send and receive BNB tokens as well as other assets active on the Binance chain with the help of their Binance Chain web wallet.
Ledger Nano S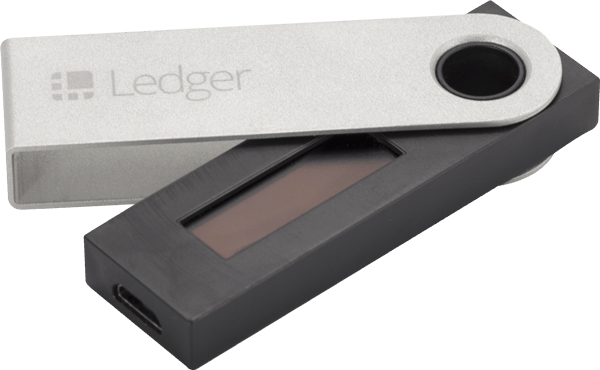 Ledger Nano S tops the list and is one of the most popular wallets so far. The wallet supports more than 1000 cryptocurrencies including our very own BNB tokens. The hardware wallet can store, transfer, receive, and send BNB coins anytime and from anywhere. There is a backup and recovery feature as well which makes it one of the most sought-after wallets in the crypto world. The wallet is also updated with the latest technologies in the market.
Guarda Wallet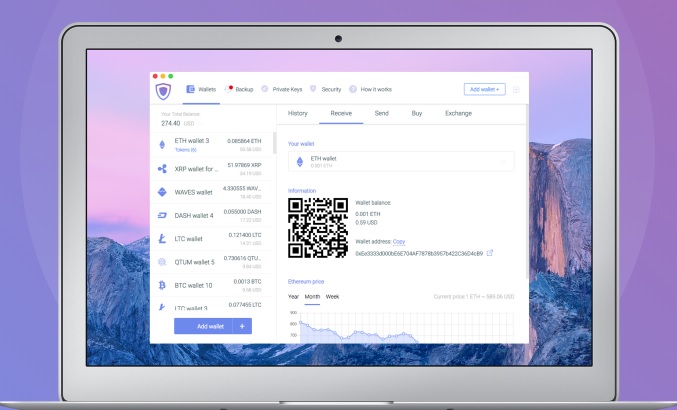 Guarda is a multi-functional cryptocurrency wallet running on Web, Desktop, Chrome Extension, and Mobile devices. Guarda has been reported as one of the first Binance wallets to have integrated the newly launched blockchain with BNB's main net release. Binance CEO Changpeng Zhao mentioned the wallets developed by this European company in his "supporting BNB and BEP-2 from the beginning" storage list. Fairly, Guarda's user interface is clean and easy to set up and use. No registration or complex verification is needed to start using your BNB and BEP-2 wallet. Hence, Guarda is very popular among both beginners and experts.
Trust Wallet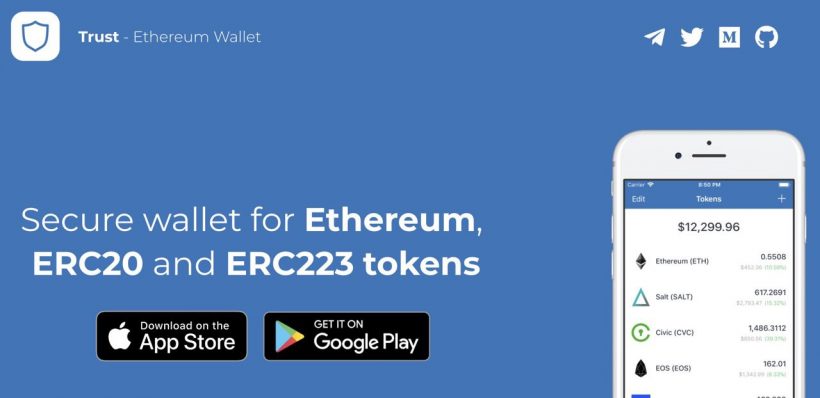 Trust wallet as the name suggests is one of the most trusted wallets in the Binance framework. The wallet is updated with all the recent technologies and is recommended both for beginners and expert users. Trust is compatible with the latest version of the main net release of BNB. Users can securely store their BNB coins in the wallet without any concern or fear of theft.
Ellipal Wallet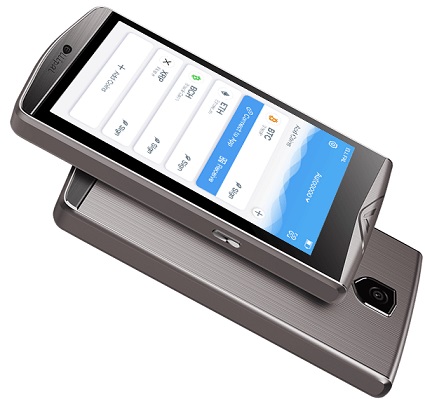 Ellipal is a hardware wallet that operates offline thus eliminating the risk of infiltration. Users can securely store their private keys in the cold storage and the network has no access to the private information of users. The intuitive light-touch screen will help you to see all your actions. Download the Ellipal app securely in your mobile phone and import all your private keys and mnemonic phrases securely into your device.
You can easily create transactions through the wallet. The app scans and verifies your QR code and completes the transactions. Ellipal currently supports 20+ crypto coins including ERC-compliant tokens. If you intend to add any new coin, you may notify the 'Telegram Group' and get your crypto coin added to your wallet. Users, however, are recommended to update their App and wallet every now and then.  For trading, users have to select Binance DEX and start trading.
Enjin Wallet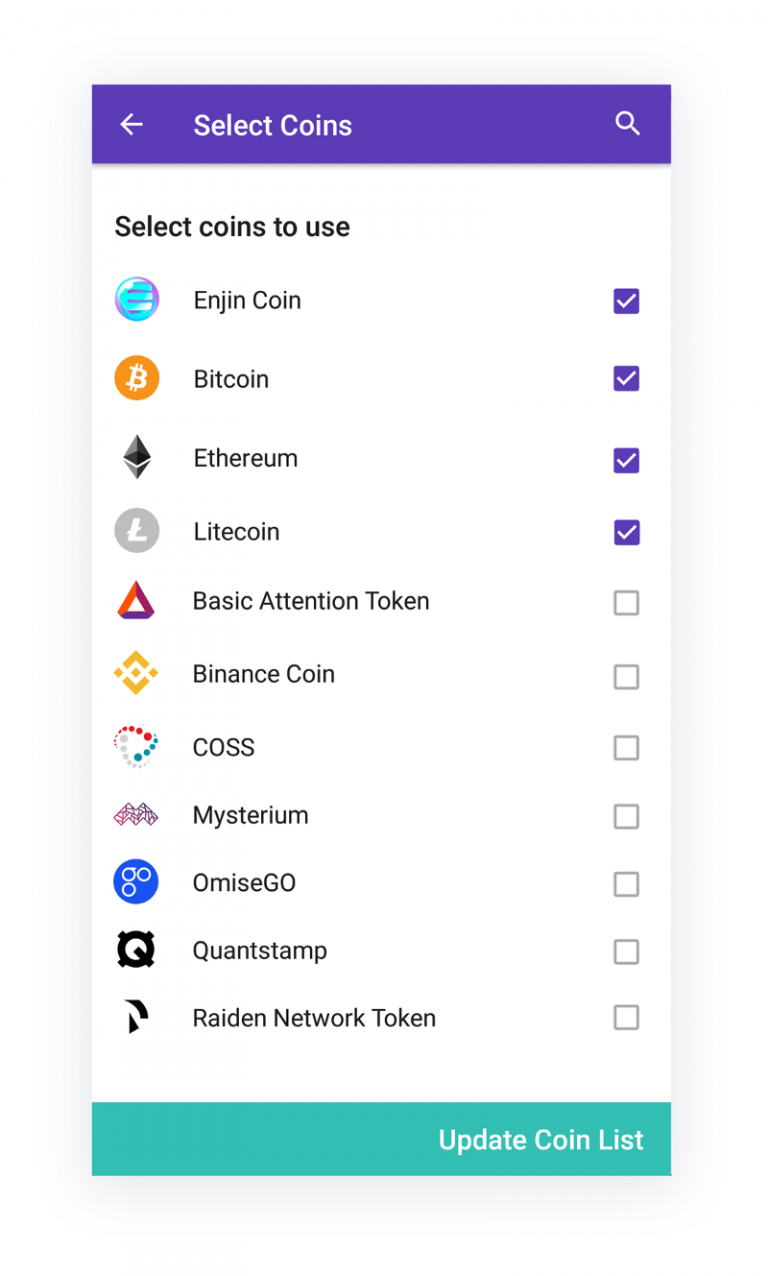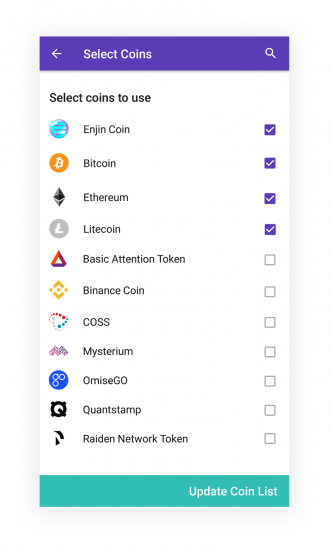 The Enjin wallet is a mobile wallet. The wallet supports multiple currencies like Bitcoin, Litecoin, Ethereum, Binance, ERC20, ERC721, and ERC1155 tokens. The wallet is available for Android and iOS phones. The wallet is highly secure and uses innovative security technologies like Enjin Secure Keyboard, two-factor encryption and transforms your mobile phone into a hardware wallet.
The interface is lightning fast formulated just for your mobile phone and to enable the simple and fast crypto transfer. The smart UI will help you to deal with all your needs efficiently and effectively. Furthermore, the Enjin Wallet can create infinite wallets that can be used to store an infinite number of coins and get integrated into a varied number of blockchains.
CoolWallet S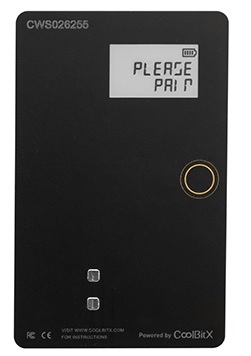 The CoolWallet S is a Bluetooth hardware wallet and can store multiple cryptocurrencies like Bitcoin, Ethereum, Binance, Litecoin, XRP, Bitcoin Cash, and ERC20 coins. The cold wallet securely stores all your funds and gives power to users to discreetly access their wallets from anywhere they want. You can download the app to your Android or iOS devices through Bluetooth only making it completely secure.
You can keep track of all your funds and send and receive cryptos through the intuitive interface. The wallet is secured by a two-factor authentication process that ensures the complete safety of your funds. The Binance DEX and Changelly allow smooth trading of cryptos among different exchange platforms. There has been an official announcement lately that CoolWallet will not convert the BNB ERC20 coins to the Mainnet BNB token. However, there is no need to be alarmed. You can convert your BNB ERC20 tokens to BEP2 BNB within 90 days.