Algorand is a permission-less and open-source blockchain platform that was developed by renowned Turing award winner cryptographer Silvio Micali and his associates. Algorand was launched in June 2019. The blockchain works on the proof-of-stake consensus mechanism that allows security, scalability and full participation within the blockchain network. Apart from that, Algorand can also support large financial transactions within a few seconds.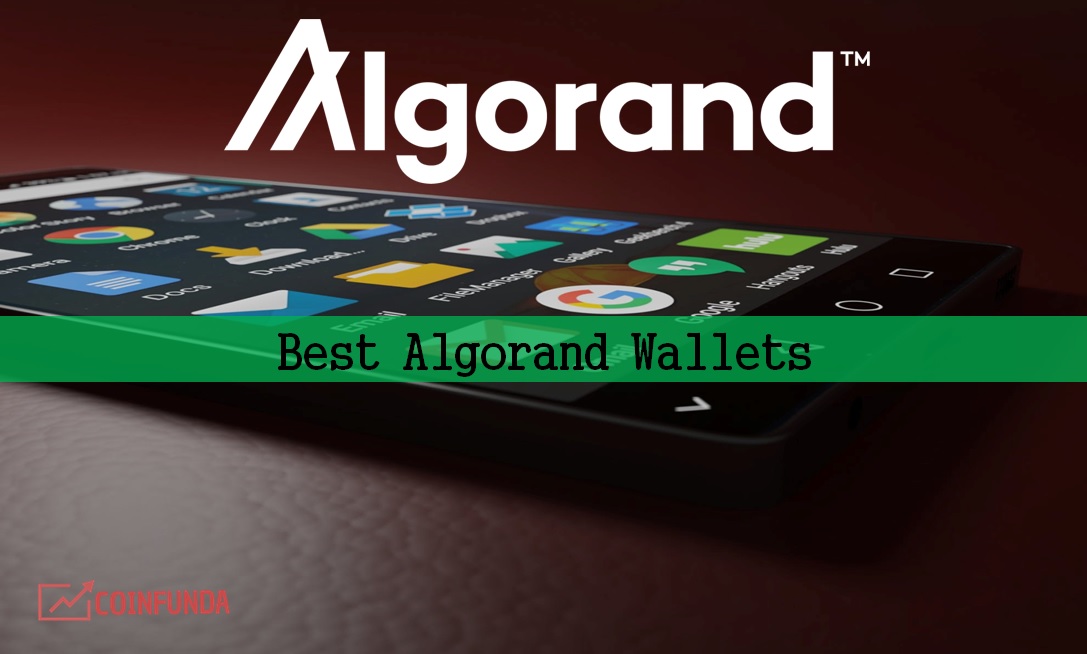 How does Algorand work?
Algorand works on the pure proof-of-stake or PPoS consensus mechanism on Byzantine protocol. This allows true decentralization to the network and works without the interference of any central authority. This also secures the transactions in the network from malicious attacks. In the Algorand network, users can choose new blocks depending on their stake in the network. The users can propose a block and vote depending on the amount of stake they hold on the network.
Best Algorand Wallets
ALGO is the native currency of the Algorand network. We have picked five popular wallets which help you to decide the best Algorand wallets for ALGO coins. Let us now have a look into some of the wallets that support the coin.
Atomic Algorand Wallet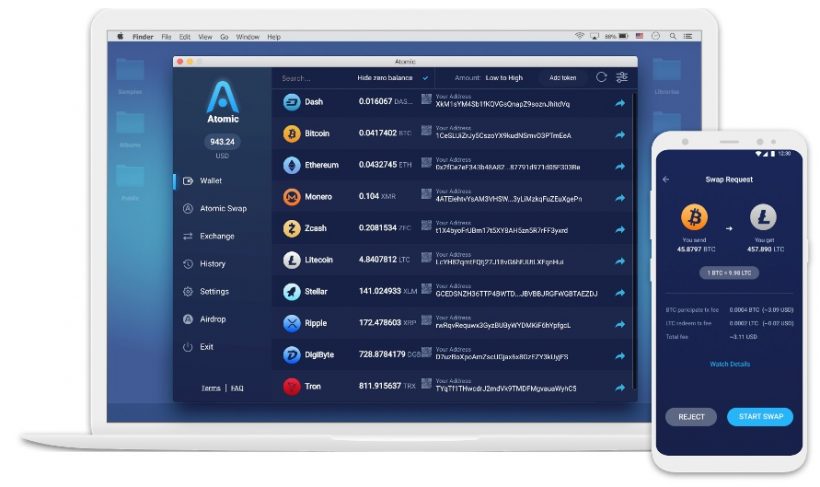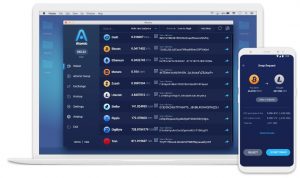 The Atomic multicurrency wallet can be downloaded easily from the Apple store, Google Play, or the Android store. The wallet supports all the major operating systems like Windows, Mac OS, Ubuntu, Debian, and Fedora.
Features:
It supports more than 500 crypto coins including Litecoin, Ethereum, Bitcoin, XRM, ALGO, etc.
It does not require any documentation or KYC approval.
Get round-the-clock customer support.
Users have full control of their funds. All your data and private keys are encrypted in the device.
You can buy cryptocurrencies globally by using your local currency.
Instant swapping between cryptocurrency pairs through Changelly and other swap partners.
Stake your assets for free and earn rewards.
Claim your free 15 Atomic Wallet Coin (AWC):
Download Atomic Wallet and complete the setup.
go to setting->airdrop
fill your email id and use p172G5R to get 15 free AWC coins.
Ledger Wallet
 
The Ledger wallet is one of the best wallet in the list of 25+ hardware wallets to store your crypto coins and totally isolates your private data and keys from your mobile phone or computer. This way, you are the sole owner of your funds and there is almost no way to infiltrate the privacy of your device.
Features:
Ledger is integrated with a security chip that provides maximum security to your private keys and funds.
It supports more than 1250 cryptocurrencies worldwide.
The Ledger Live feature allows you to connect with external wallets, view your account balance and receive and send cryptos.
It has been certified by ANSSI, one of the leading French cybersecurity agencies.
BOLOS is the customized operating system of Ledger that protects the wallet from malicious attacks.
Easy interface with action buttons.
Guarda Wallet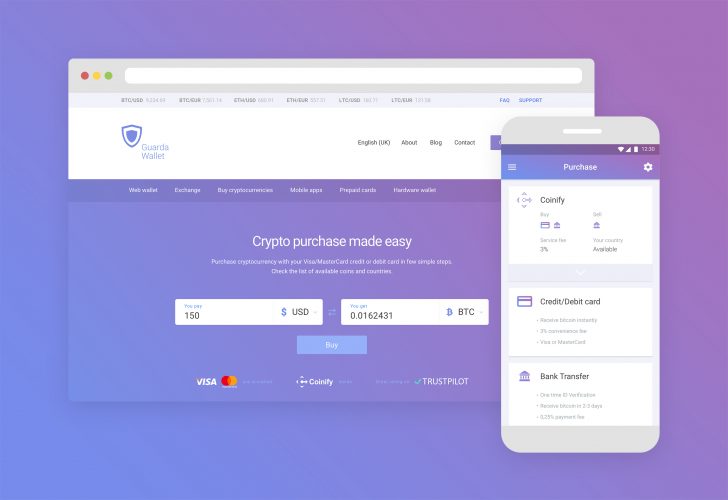 Guarda Wallet is a multi-cryptocurrency crypto wallet available on Web, Desktop, Chrome Extension, and Mobile platforms. With more than 50 blockchains on board, 10k+ tokens, Guarda is one of the most prominent crypto wallets. With Guarda, you can also buy, exchange, stake, borrow assets, and even issue your own tokens and much more.
Thanks to integrations with promising projects, Guarda Wallet also supports human-readable addresses like UD, FIO; the multi-signature functionality for BTC and ETH. With Guarda, you can easily store, send, receive and exchange ALGO.
Trust Wallet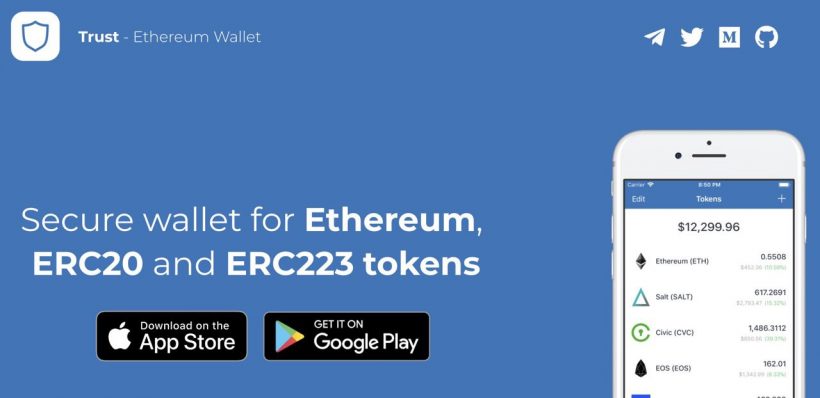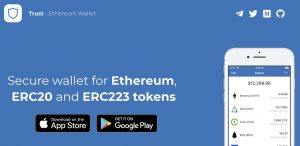 The Trust wallet is a multi currency mobile wallet and is the official wallet of Binance. The wallet can be easily downloaded from Google Play, Apple Store, and Android stores. The wallet supports android and iOS phones.
Features:
All your private keys are stored locally and protected by multiple layers of protection.
Supports the majority of the crypto coins like BTC, ETH, XRP, BNB, ALGO, etc.
It is integrated with other decentralized exchanges like Kyber Network and Binance DEX.
The wallet provides complete anonymity to users and does not have any access to your personal info.
It works on the Ethereum network and supports ERC20 coins.
The Web3 Browser allows builders to launch decentralized applications in the network.
Algorand Wallet
The Algorand wallet is a mobile wallet and can be downloaded from the Google Play Store and the Apple app store. The wallet has recently instituted new features that make this wallet all the more attractive for ALGO users. Visit Website
Features:
Algorand wallet users can view the assets of other users.
The network speed is very high of around 4 seconds.
It is a free wallet.
Easy interface and takes only a few minutes to create and distribute an asset.
Users can view all the details of their accounts on a single screen.
It provides an in-built calculator to calculate holdings and tokens.
You can view your rewards in a pop-up notification.
Easy notifications to view transactions and latest updates.
MyAlgo Wallet 
MyAlgo is a web-based Algorand wallet to store ALGO coins. It supports all the major operating systems like Windows, Mac OS, Linux, etc. It can also be downloaded into your Android or iOS phones.
Features:
My Algo allows you to keep track of other Algorand wallets and manage accounts.
It allows easy swap between ALGO coins and other cryptocurrencies.
All your private keys are locally encrypted with a secure password.
It also allows access to other hardware wallets like the Ledger Nano S.