Bitcoin price continues to surge to an all-time high of $24,000, and this popular cryptocurrency is attracting more and more attention. The current market cap of BTC has surpassed 420 billion US dollars. If you consider BTC as a currency, the oldest cryptocurrency currently ranked 27 among other fiat currencies in the world.
What If you treat Bitcoin as an alternative investment to stock and gold? The annualized return of BTC is around 200% in 2020. Suppose you start investing in Bitcoin on 1-Jan-2020 with $1000, you will end up with $2928 on 16-Dec-2020. There is no doubt that BTC brings the best return among other investment portfolios this year. For example, the annual return of gold is just 32.43% in 2020.
Similar to gold trading, you don't need to own physical gold at hand, the same is true in Bitcoin trading. You can make a profit by trading Bitcoin futures, Ethereum futures, and other cryptocurrency futures without holding the underlying asset.
A quick introduction to cryptocurrency futures
Futures and perpetual contracts are the most popular cryptocurrency derivatives to trade. A futures contract is an agreement to buy or sell an underlying asset at a certain price at a specified time in the future, and the crypto exchange matches buyer and seller to form the agreement. Cryptocurrency futures contracts are usually settled daily, weekly, and quarterly. While a perpetual contract is a type of contract that has no expiration date, investors can hold the contract as long as they like.
In cryptocurrency futures trading, you can buy more cryptocurrencies than you can afford to. To open a position, you are required to have an initial margin, which is a certain percentage of a security's purchase price. If your margin level falls below a certain level, the liquidation process will be triggered automatically, where you will have a chance to lose all your margin, therefore you should keep your account balance at a safe level.
Crypto Futures Trading vs Spot Trading
In spot trading, you only get profit when the price of Bitcoin and other cryptocurrencies rise. While in futures trading, the difference between the selling and buying prices is your profit. Therefore, your return in spot trading highly depends on how much you invest, and how much the price rises. However, crypto futures trading brings more flexibility. On one hand, it enables you to either take long or short positions; on the other hand, futures trading always comes with leverage, which can maximize your potential profit.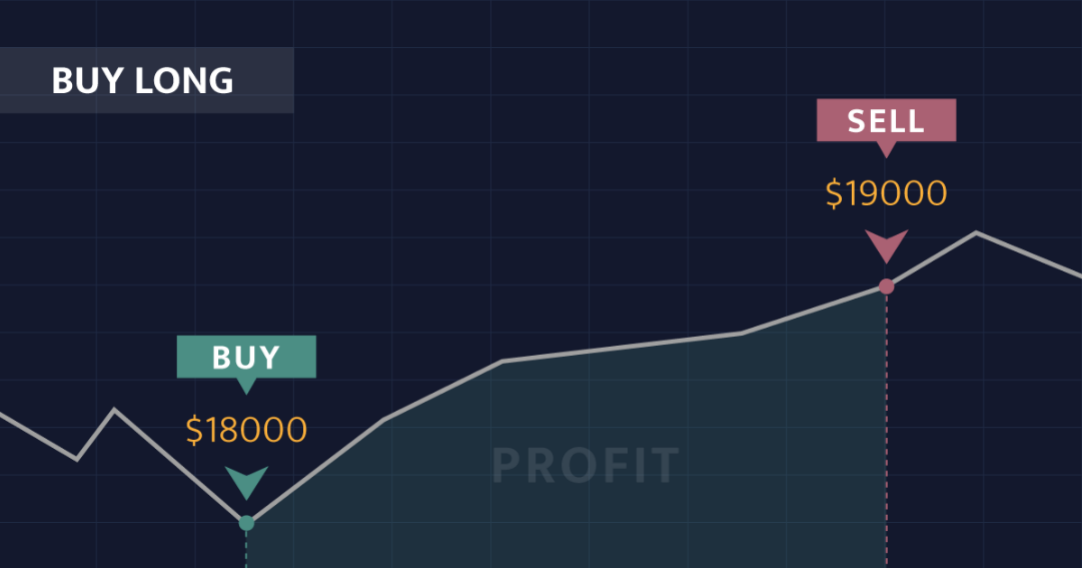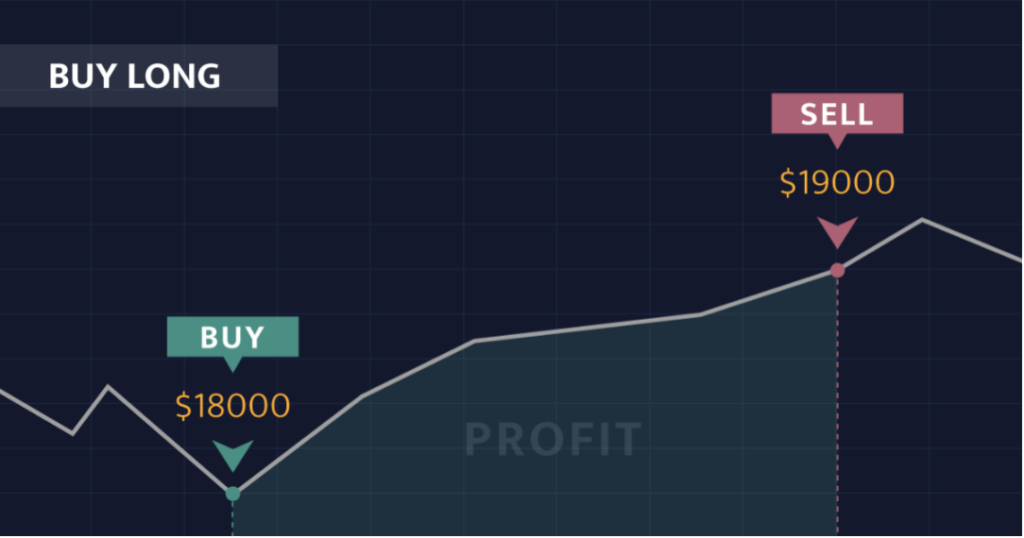 Below are two examples of crypto futures trading
Buy / Long BTC to make profit: buy at $18000 and sell at $19000.
Sell / Short BTC to make profit: sell at $19000 and buy at $18000.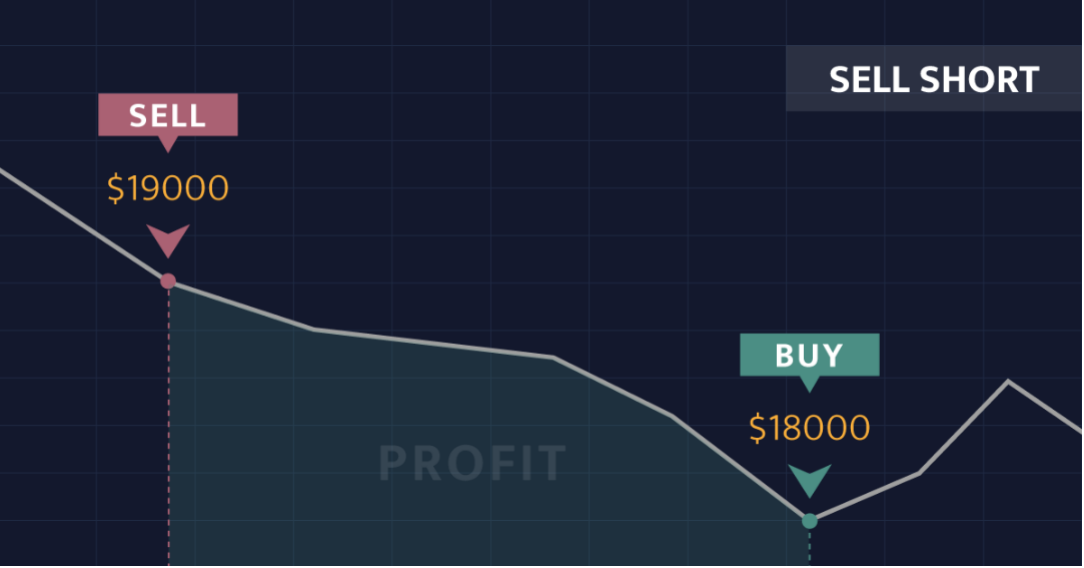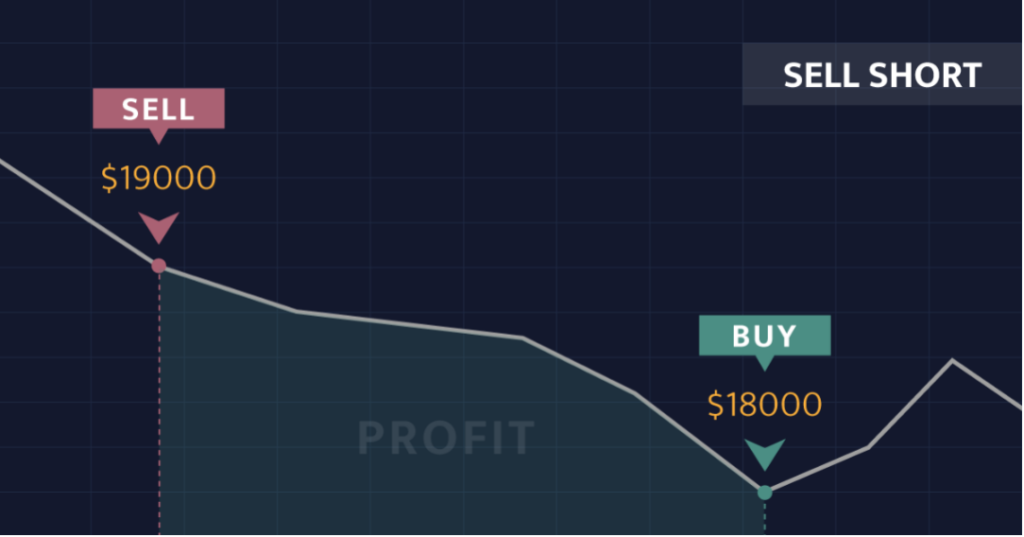 Suppose you only have $2,000 available to invest. When the Bitcoin price is at $18,000, you can buy up to 0.11 BTC in spot trading and only get a profit when the price of BTC rises. If the price falls, you can't make any profit. However, with the same $2,000, you can open a short position worth more than 10 BTC in a bear market. That's why crypto futures become more and more popular among individual investors.
Where to Trade Crypto Futures?
There are many cryptocurrency exchange and forex brokers that provide cryptocurrency futures in the market. BTCC is my favourite one, the exchange provides both APP and web trading, enabling you to trade everywhere anytime.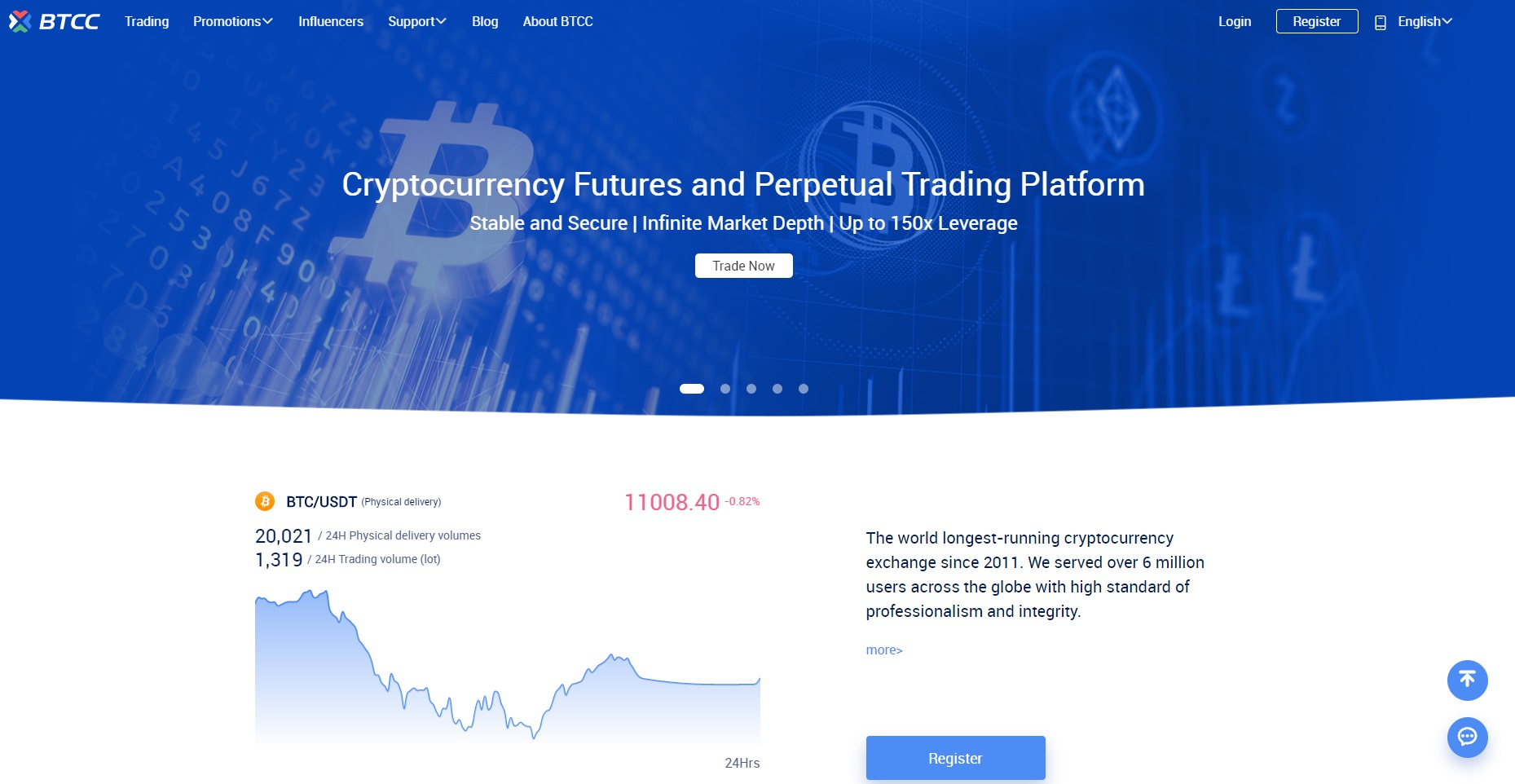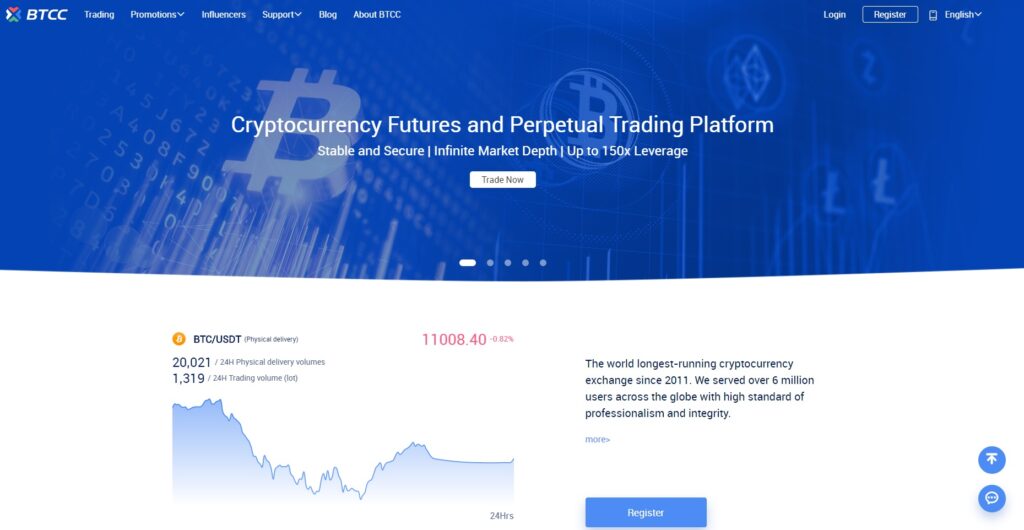 Established in June 2011, BTCC has become the world's longest-running cryptocurrency exchange. Compared with other cryptocurrency exchanges that only have 2~3 years of history, BTCC's 9 years of operation prove to be the most safe and trustworthy trading platform. Compared with forex brokers which recently added cryptocurrency in their trading platform, BTCC also has huge advantages in terms of lower transaction fees, and smaller bid-ask spread.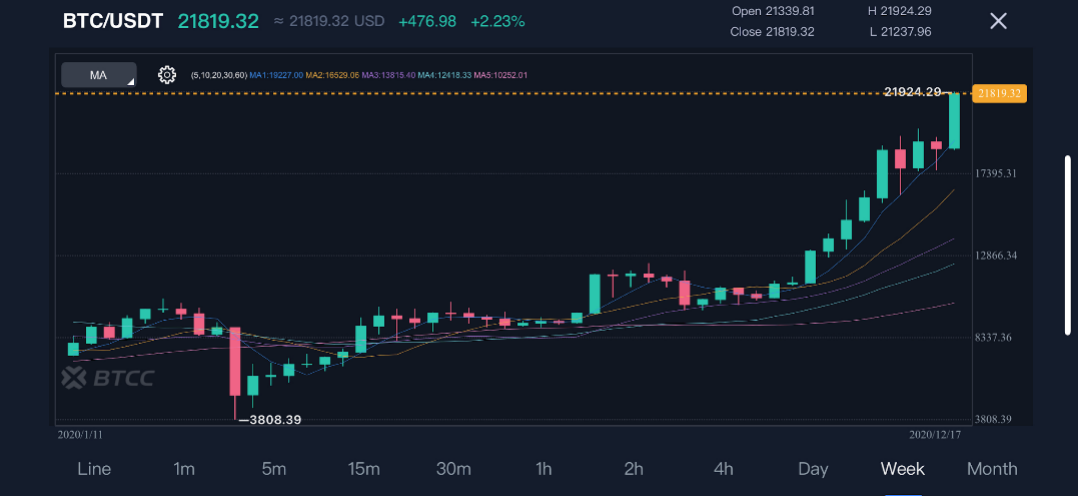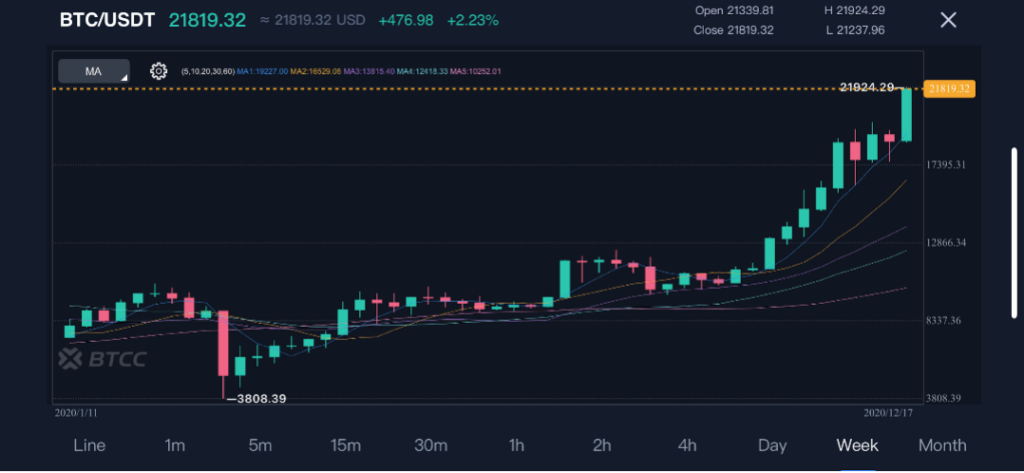 There aren't any entry barriers at BTCC. You can start trading with as low as 2 USDT deposit or 100 USD fiat deposit. Getting to start using BTCC is very easy, it takes less than 20 seconds to register an account. With just one click, you can enjoy free demo trading on BTCC App with 10,000 USDT demo money in a minute. Follow this guide to explore more.
At BTCC, you can trade 9 popular cryptocurrencies such as Bitcoin futures, Ethereum futures, Litecoin futures, etc. with up to 150x leverage. Below is a comparison of BTCC's trading product.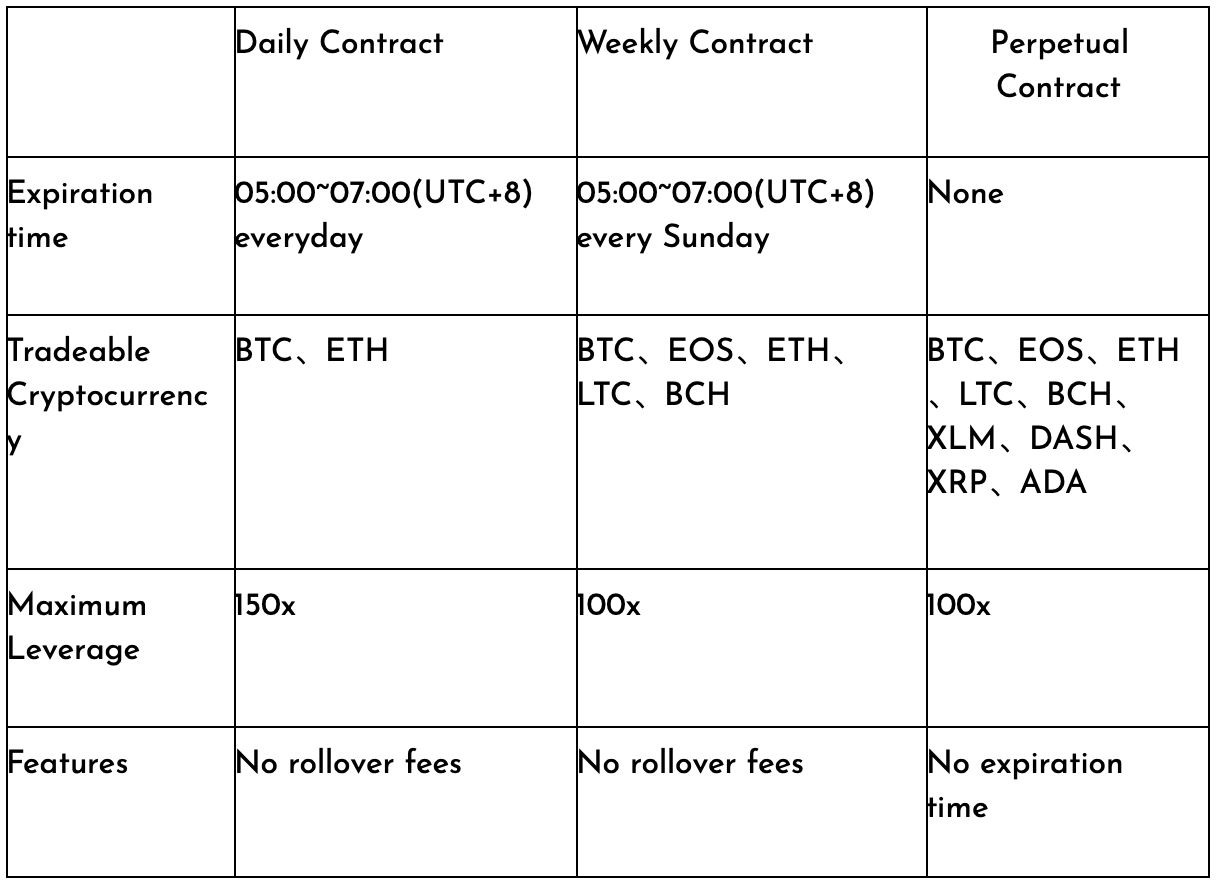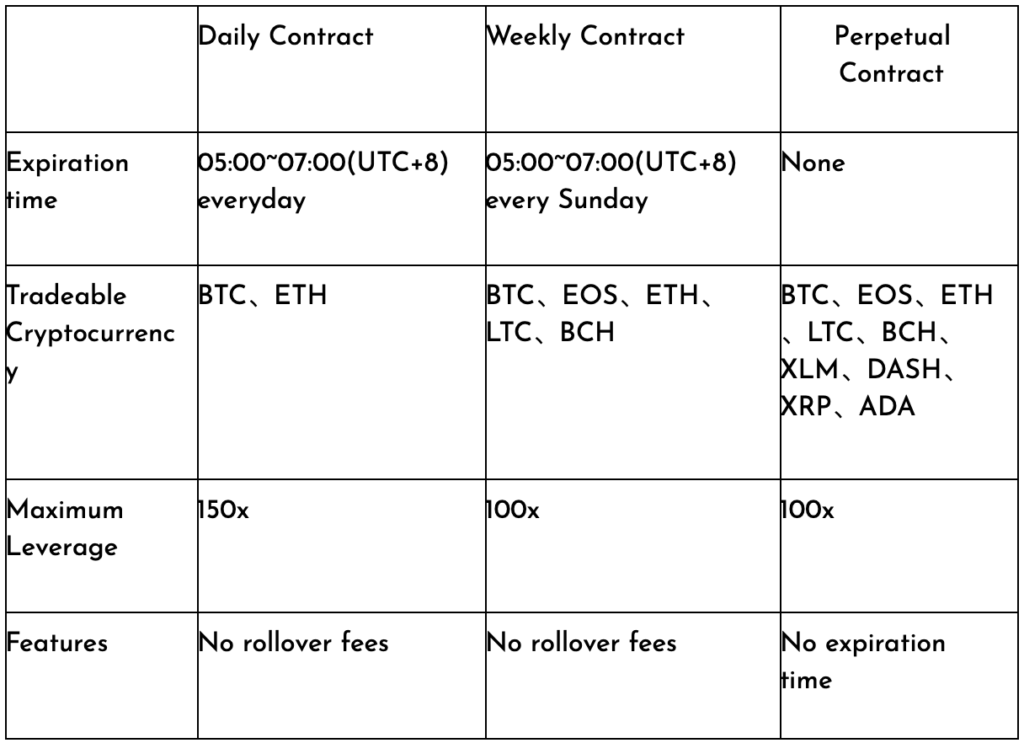 One of the major innovations from BTCC is the physical delivery perpetual contract. Normally a perpetual contract settled only in cash or USDT without real crypto-asset delivery. At BTCC, traders can choose to settle their perpetual contract in USDT or have their contract to be physically delivered in BTC or ETH.
There are also some advanced features at BTCC's APP. For example, Investors could set the take-profit/stop-loss price in advance while they are holding the position. When the certain trading price set by the investors is reached, the specified positions will be closed at the best price automatically. Also, investors could set their own price alert, including the push notifications of price rise and fall.
For experienced traders, I would recommend you to deposit 10,000 USDT to grab 2,000 USDT first deposit bonus. For newbies, I would recommend depositing 500 USDT. If you don't have USDT, you can also deposit by Visa and Mastercard credit card.
BTCC official website: https://www.btcc.com
In addition to the English market, BTCC.com is available in Japanese (ビットコイン先物取引), Korean (비트코인 선물), and Vietnamese (Hợp đồng tương lai Bitcoin).