Using Bitcoin to Buy Domains Online
As the world becomes more digitized, more and more people are looking for ways to conduct their business activities online. One such way is by using Bitcoin to purchase domain names. Here we will explore some of the benefits of using this digital currency to buy domains.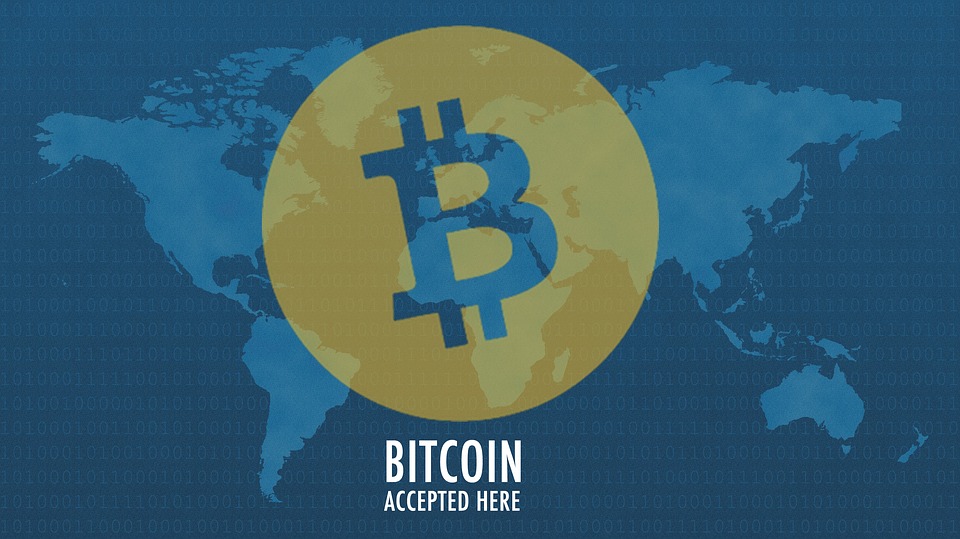 How to Buy Domains with Bitcoin
With the advent of Bitcoin, a new era of online commerce has begun. Bitcoin is a decentralized digital currency that can be used to purchase goods and services online. One of the many advantages of Bitcoin is that it can be used to purchase domains.
First, you will need to find a domain registrar that lets you purchase a domain with bitcoin. Many registrars accept Bitcoin, so take some time to compare options and choose the one that best meets your needs. Once you have found a registrar, you will need to create an account and add your payment information. When prompted, select Bitcoin as your payment method.
Next, choose the domain you would like to purchase and add it to your cart. Proceed to checkout and enter your billing information. You will see an option to pay with Bitcoin on the payment page. Select this option, and you will be given a unique Bitcoin address to which you can send payment.
Once you have completed the payment, your domain will be registered and activated.
Purchasing domains with Bitcoin is simple and convenient and opens up a whole new world of possibilities for online commerce.
The Benefits of Using Bitcoin to Purchase Domains
When it comes to purchasing domains, there are a number of different payment methods that can be used. However, one of the most popular choices is Bitcoin. Here are just a few of the benefits that come with using Bitcoin to purchase domains:
Firstly, Bitcoin is a very fast and efficient way to make payments. Transactions are processed almost instantly, and the network charges no fees. This makes it ideal for those who need to buy domains quickly and without any delays.
Secondly, Bitcoin is a very secure payment method. All transactions are encrypted and stored on a distributed ledger, which makes it very difficult for hackers to steal any information or funds.
Lastly, Bitcoin offers a high level of privacy. Unlike traditional payment methods such as credit cards or bank transfers, Bitcoin does not require any personal information to be shared in order for a transaction to take place. This makes it an ideal choice for those who value online privacy and security.
So, if you're looking for a fast, efficient and secure way to purchase domains, then Bitcoin is certainly worth considering.
Some Tips for Buying Domains with Bitcoin
f you're looking to buy a domain with Bitcoin, there are a few things you should keep in mind. First, finding a reputable domain registrar that accepts Bitcoin is important. There are a number of reputable registrars out there, so do your research before choosing one.
Once you've found a registrar, you'll need to create a Bitcoin wallet. This is where you'll store your Bitcoin, and it's important to choose a secure and easy wallet. Once you've set up your wallet, you can start shopping for domains. When comparing prices, it's important to remember that not all registrars accept Bitcoin, so you may need to convert the price into your local currency.
However, by following these tips, you can be sure to find a great domain at a fair price.
How to Use a Domain Name that Has Been Purchased with Bitcoin
Once you have purchased a domain with Bitcoin, you can use it just like any other domain name. You must set up the necessary DNS records and point your domain to the server where your website or application is hosted. You should also be sure to configure any additional features such as email hosting, SSL certificates, or web hosting.
By taking these steps, you'll be able to use your new domain name without any issues. And because all of your information is securely stored on the blockchain, you can rest assured that no one will be able to access it without your permission.
Is Buying a Domain with Bitcoin Safe?
Yes, buying a domain with Bitcoin is safe. As mentioned previously, all transactions are encrypted and stored on a distributed ledger, which makes it very difficult for hackers to steal any information or funds. Additionally, many reputable registrars take security measures such as two-factor authentication to protect their customers' data.
Overall, purchasing domains with Bitcoin is an efficient and secure way to make payments online. However, it's important to be aware of any potential risks or fees associated with using this method of payment. By doing your research and being vigilant when making purchases, you can ensure that your money stays safe and sound.
Purchasing Domains with Bitcoin Is The Way Of The Future
The use of cryptocurrency has been increasing in popularity over the past few years, and it's becoming an increasingly popular payment option for those buying domains. With its fast processing times, secure payments, and high level of privacy, Bitcoin has many advantages over traditional payment methods.
Buying a domain with Bitcoin is easy and safe, so if you're looking to purchase a domain quickly and without any issues, this might be the way to go. And as more people become educated on cryptocurrency, we are likely to see an increased number of people using Bitcoin to make online purchases. Ultimately, buying domains with Bitcoin is the way of the future!