UbiatarPlay ICO Review: Why Should You Invest in Ubiatar (UAC) Tokens?
Ubiatarplay is an online ecosystem that offers a variety of Ubiatar services with the help of peer – to – peer mechanism. It is a distinct marketplace with an aspect of human empowerment. It permits people to assist others by offering their complete potential to them. It uses a variety of modern and innovative mobile technologies for performing avatar conversions.
It creates a link between users/customers (person from office or home) and avatars (local individuals), and also helps them to meet on the platform of Ubiatarplay. It is aiming to create better mankind and also striving hard to enhance its token value and user base. It is compatible with Windows, Linux, OSx, IOS and Android devices.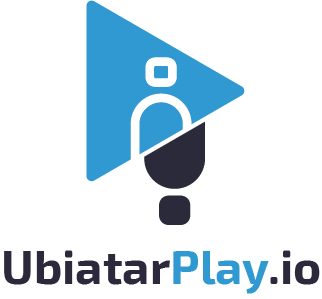 Usually, the avatars are available for hiring and the users are paying a considerable amount of money to have access to the avatars. Once a particular user takes control of a particular avatar by paying money, the avatar will perform the tasks instructed by the user.
Ubiatarplay makes use of the below-listed services:
Mongo Atlas
Redux
MongoDB
NodeJS and
Material UI and so on.
The major motto of this platform is to empower people to be everywhere at any instant of time. It believes in the two important aspects of life called 'interaction' and 'freedom' since these are the essential building blocks to attain happiness in human life. It strongly recommends the fact that humans have a greater power in comparison with robots and goodwill is highly powerful in comparison with computer systems.
It is a global technology provider and servers manager based in the USA. Its functionality is somewhat similar to that of the google play store and app store. It was launched by a company called Ubiatar Inc that holds some special software and applications for running the Ubiatarplay project. The Ubiatarplay ICO was initiated for the purpose of raising funds for the Ubiatarplay project.
Ubiatarplay ICO and Token specifications:
The tokens of Uubiatarplay are usually referred to as Ubiatar tokens, which are responsible for all the transactions done on the platform. Of course, these tokens are utilized for all kinds of value exchanges inside the Ubiatarplay platform. Ubiatarplay offers a distinct wallet for the safe storage of Ubiatar tokens or Ubiator coins (UAC). Ubiatar tokens can be transferred from a user's wallet to any kind of third-party wallets.
Percentage of ubiatar tokens allotted for the founding team is 15%
Percentage of ubiatar tokens allotted for the pre–sale is 16.5%
Percentage of ubiatar tokens allotted for the Ubiatarplay platform is 50.5%
Percentage of ubiatar tokens allotted for the ICO is 15%
Percentage of ubiatar tokens allotted for the advisory team is 6%
Token Price: 1 UAC = 2 USD
ICO Period: 2018-03-23  to 2018-04-22
Unique features of Ubiatarplay:
It is an efficient decentralized platform with a unique power of ubiquity.
It helps the users in tracking the perfect avatars according to their needs.
It offers simple, honest and genuine job opportunities to all.
It upgrades the quality of each and every people by avoiding all the limitations.
It facilitates the transfer of people to any place at any time, as per their convenience.
It holds a special GUI for directional use. The GUI contains the following commands: 'dir', 'help', 'copy', 'chdir', and 'mkdir' and so on.
It authorizes the avatars to have access to a stabilization system and smartphone holding, designed and delivered by Ubiatarlabs.
It is a supporter of high – tech telepresence services.
Numerous third-party businesses (from small to large) are being supported by the platform of Ubiatarplay.
It helps the users in improving their identity by setting the factors like name, description, logo, graphics, and pictures.
It provides escrow protection to the avatars and users.
It holds a distinct API interface for supporting the third-party developers.
It never delivers any kind of B2C services and also will never have direct dealings with end users.
It facilitates value transfer of Ubiatar tokens.