OTPPay ICO Review – Make Daily Payments Using Crypto Anywhere
OTPPay is a largest and efficient payment platform in the world that provides excellent solutions to perform trading operations or to make payments with crypto currencies. The exact abbreviation for OTPPay is 'Omni Token Platform for Payments'. It is powered by the technology of blockchains and the wallet of OTPPay is used for the following purposes:
Trading of crypto currencies (Buying or selling)
Making crypto currency payments
Taking credits or lending currencies
Exchanging crypto currencies with other currency types.
It completely eliminates all the issues associated with the conversion of crypto currencies into fiat currencies. This in turn makes the merchants to perform their trading in a convenient way. It imposes only very low charges for trading operations. All the transactions across this platform are done in a fast and instant manner and are protected by an unique escrow protection mechanism. The currency conversions in this platform are powered by various technologies of machine learning and artificial intelligence.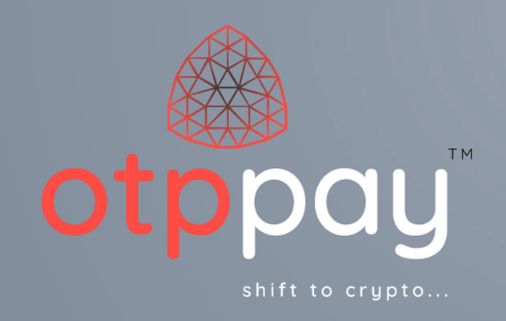 When an user wants to make payments to merchants or vendors, he can make use of the instant payment option available in OTPPay. Also OTPPay helps the merchants (or vendors) in getting the fiat currency funds in an easy, safe and convenient manner.
Lalith Babu is the Founder as well as okenthe chief executive officer (CEO) of this platform. Mobile application is available with OTPPay, so that the users can be able to do their business operations in an easy way.
OTPPay platform:
OTPPay strongly concentrates in the aspect of unity, which paves a way for the enhanced development of the entire platform. It is a highly transparent platform that provides motivation and encouragement to normal people, in order for them to drive into the world of innovation. It offers its users utility tokens named OTPPAY tokens with the help of its ICO (Initial Coin Offering). The main aim of the ICO launch is to develop the platform by raising funds. The value of OTPPay tokens is further enhanced by the feature of asset exchange. In the official website of OTPPay, the users can be able to track their day – to – day business activities. They can also ask for any sort explanation in the OTPPay's community forum, as per their needs.
Facility of buying and selling:
OTPPay network provides its users the facility of instant crypto currency trading (buying or selling). When a customer (user) wants to use this trading facility (auto – trading), he needs to place a request in OTPPay. The request will then be analyzed and processed instantly without any kind of asset transition.
It involves KYC verification process upon every user registration.
Facility of crypto exchange:
OTPPay lets its users to enjoy a facility of exchanging (transferring) crypto and fiat currencies. An attractive point is that the users can be able to use this facility even in their mobile devices, since the OTPPay wallets have mobile compatibility by nature. The following are the different kinds of exchanges available with OTPPay:
Crypto to crypto transfer
Fiat to fiat transfer
Fiat to crypto transfer and
Crypto to fiat transfer.
Facility of sending and receiving:
OTPPay offers its users an exclusive facility of transferring currencies between wallets. Such transfers usually occur as per the following:
Sending currencies to a wallet or
Receiving currencies from a wallet.
The sending or receiving facility of OTPPay is facilitated by a model called 'SIMPLY SWAP'. OTPPay is the one among the major crypto paying platforms in the world with very low transnational charges.
Solutions offered by OTPPay to the merchants:
It offers a distinct API for instant product buying or selling with the use of crypto currencies.
The merchants can make QR based payments, where they need to scan the QR codes appropriate to their payment transfers.
The merchants can also make payments via an NFC based Tap to pay option, which is nothing but a contactless payment option.
OTPPay offers benefits to the merchants by the announcement of CCR score (Crypto credit rating score).
The merchants are also benefitted with the LEND option of OTPPAY, since this option lets the merchants to acquire short time credit equivalent to the lending amount of 2-5 times of the monthly sales amount.
An open API offered by OTPPay to its merchants facilitates the integration of decentralized server infrastructure.
Revenue model:
The business model of OTPPAY purely relies on simple and efficient transactions. The profit acquired through business operations is categorized as follows:
Commissions from buying, selling or exchanging operations
Interests via OTPPAY lending operations
Charges through merchant payments
Charges through CCR or crypto credit rating.
Uniqueness of OTPPay:
It eliminates the gap that occurs between crypto and fiat payments.
It facilitates simple and easier payment transactions.
It creates trust upon the aspect of crypto asset liquidation among the users, thereby enhancing the crypto currency usage.
OTPPay ICO Token specifications:
Symbol of OTPPay tokens is OTP
Total rounds: Two ICO rounds and one pre – sale round
Total amount of OTP tokens allocated is 1 Billion
Total amount of OTP tokens supplied for the ICO is 600 million
Total amount of OTP tokens allotted for referral purposes and for giving bonuses is 111 million
Hard cap limit: 71250 Ethereum
Soft cap limit: 1250 Ethereum.
Allocation of funds:
Percentage of funds allotted for the developmental purposes is 40%
Percentage of funds allotted for the promotional and marketing purposes is 12%
Percentage of funds allotted for the taking approvals and banking licenses is 10%
Percentage of funds allotted for the miscellaneous purposes is 3%
Percentage of funds allotted for the legal purposes is 10%
Percentage of funds allotted for the partnering teams is 10%
Percentage of funds allotted for meeting the operational expenses is 15%.