Loomia ICO Review: Device Transforms Clothes Into Data-Collecting And Identity Tools
Loomia is an online decentralized platform used to track the data or information related to the personal identity of belongings of a user. In addition to tracking, this platform provides security and performs verification of those data as well. It delivers a variety of user identities like their habits, digital identity and physical (individual) identity and so on. Loomia is also one of the Best ICO in the 1st quarter of 2018.
It is a technology  – driven platform that believes strongly in the aspect of smart product innovation. It creates a link between the companies and the consumers by serving as a seamless digital exchange. It also ensures fast and secure payment transactions.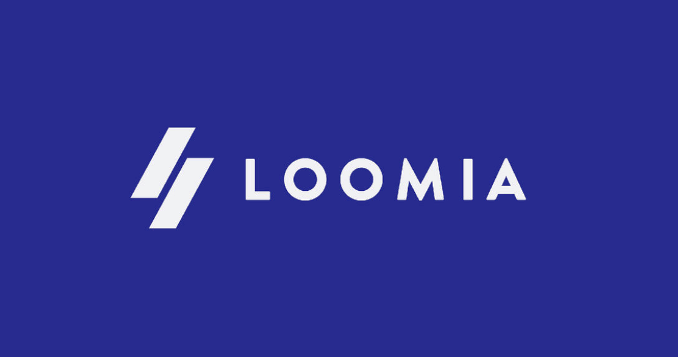 It uses the technology of blockchains and it purely depends on Peer – to – peer mechanism. It provides high integrity for data or information and it does not hold any specific server for its application maintenance. It focuses mainly on the smart apparel field containing some microcircuits and weightless fabric of advanced technologies.
It contains a simple user interface, which is being designed in a compliant and safe manner. It does not provide just only fabric, instead, it offers some wearable solutions. It uses a unique hardware element called TILE, which acts as a storage medium as well as a battery to enhance the power of the collected data. Selling of collected data to the market researchers is facilitated by the transfer of information to Loomia's desktop application. The TILE of Loomia is generally denoted as the users' "Keychain".
Offcourse, TILE provides complete authority to the users to have control over their personal data or information. The connection of Loomia with its electronic layer (LEL) helps in the smooth functioning of this platform. It recognizes the identity of the users with the help of a fingerprint. It embeds textiles with a soft flexible circuit, thereby helps in sensing the environmental changes like touch, light, and heat.
It uses a special protocol for its operation, which is nothing but the Loomia protocol. This protocol gives an assurance over the personal information of an individual or a user.
Loomia contains a data exchange that facilitates the transfer of data to a variety of third parties including banks and restaurants and so on. Such type of data transfer is usually done to enhance the improvement of products or services owned by the third parties. The data exchange of Loomia usually delivers its data services in an anonymous way.
Loomia eliminates the necessity of using a cryptocurrency exchange by holding a special smart contract for the exchange of tokens. Swapping of TILE for BNT or STORJ is also possible with Loomia, where BNT is responsible for coin swapping and STORJ is responsible for the maintenance of data backup.
Madiso Maxey is the Founder and Janett Liriano is the Chief Executive Officer (CEO) of this platform. Its legal partnership concerns include Amazix, Steptoe, and Storj.io and so on. The major goal of Loomia is to achieve a tremendous profit rate of around 130 billion US Dollars ($130 billion) in 2025.
Various Application layers in Loomia:
The following are the three different types of application layers found in the platform of Loomia:
Blockchain application: Designed for the aspects of data collection and user interaction.
Decentralized data storage application: Designed for the aspects of data retrieval and long-term housing.
General decentralized application: Designed to keep, monitor and maintain the distributed data records.
Token Details:
The tokens of Loomia are usually referred to as TILE tokens, which can be exchanged easily with any kind of digital currencies available in the market. These tokens are ERC-20 tokens, which are utilized to buy data or information from the digital market.