[ICO] Baikalika: Premium Water to Complement a Healthy Lifestyle
People associate blockchain technology with Internet and fintech companies, and considering the potential improvements it brings, such as saving up to $16 billion in banking and insurance fee, it makes perfect sense. Blockchain technology, however, is not just limited to these tech industries. It's innovating the way traditional industries operate, such as real estate and product-oriented industries. Using blockchain technology, essentially, allows companies to streamline their management and promote transparency in operations.
China holds a reputation for producing counterfeit products and water is one of them. Instead of the promised healthy water, they provide tap water to the consumers. Blockchain can not only help customers identify genuine packaged water, but it can further allow companies to track their shipments effectively. Being a healthy-water provider, Baikalika is ready to use blockchain technology to help its customers identify its genuine packaged water. The company will print a QR code on every single bottle, which will help buyers track every single detail about the bottle, including its production, storage, and transit details. Visit Official Website.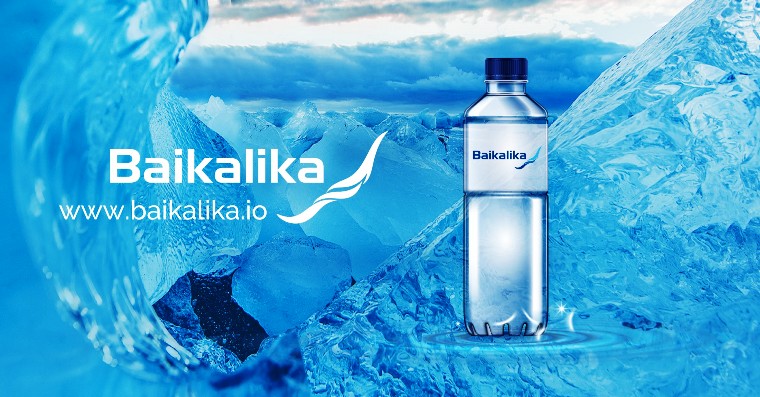 What is Unique about Baikalika's Premium Water?
Baikalika brings water directly from one of the oldest freshwater resources on Earth, Baikal Lake. Research has shown that water can improve your metabolism, help in weight loss, regulate body temperature, and help in toxic-waste removal from our body among other key benefits. Baikalika, after in-depth research, has identified the presence of ideal drinking water at the core or lens of Baikal Lake. An absence of external environmental factors has allowed this water source to maintain its ideal composition. When compared with other freshwater sources, water present at the Baikal lens has 14 mg dissolved oxygen in every liter against 2 to 8 mg per liter in other sources.  
When you couple the benefits of drinking water with healthy/premium water, the outcomes are even better. Healthy water refers to water with higher dissolved oxygen (DO) levels. It strengthens your immune system, improves digestion, and help your body maintain optimum pH balance.
ICO and Token specs
Baikalika is operating at a current annual production capacity of 8.5 million liters of water, which is primarily supplied to the Russian market. With the proceed of its token sale, the company is planning to increase its production capacity to up 160 million liters annually.
Baikalika will launch its own crypto-token, BKL, which will entitle users to their own supply of premium healthy water. Each token will be worth 1,200 liters of Baikal lens water, supplied over a period of 50 years. The Presale of BKL tokens will start on February 12, 2018, with an aim of collecting up to $2 million. Its crowdsale will commence on March 20, 2018, targeting a softcap of $10 million.
Token Details
BKL token will be released on Ethereum platform, conforming to ERC20 standards. These tokens will be available at price of $40 USD, although you'll require ETH or BTC for buying the token. The company will release a total of 1.1 million BKL token through the crowdsale.
Understanding the Project Roadmap
According to Baikalika's project roadmap, it received quota for water extraction from the concerned authorities in 2014. Following it, the company established its production factory in 2015. As of now, it holds the capacity of bottling up to 8.5 million liters of water annually.
the company has already received quota for water extraction followed by the development of its factory. Let's take a quick look at its project roadmap.
Production expansion:

After the completion of its ICO, Baikalika will focus on its production expansion in the period of May 2018 to July 2018. Some of the major activities will involve the construction of more project objects, installation of additional bottling equipment, and development of transportation infrastructure.
Marketing campaign for Chinese market:

Starting in May 2018, Baikalika will launch a new marketing campaign for its Chinese customers. This phase will involve rebranding and design of the product, placing product at key marketplaces, and creating relationships with retailers and wholesalers.
Blockchain architecture development:

Between May and June 2018, Baikalika will work on the integration of its blockchain architecture within its production management system. At the same time, it will devise effective QR coding practices for product verification. Baikalika will launch its blockchain app for its token-holders, buyers, and distributors.
Stagewise supply expansion:

According to its roadmap, Baikalika will introduce its packaged water in China in 2018 itself along with a target of increasing its production capacity to 60 million liters. It will enter Southeast Asia in 2019, with a water production capacity of 90 million liters. By 2020, Baikalika will increase its production capacity to 160 million liters while entering the Middle East market. It will further expand its supply to other global markets in 2021.