How Binance Became the World's Biggest Crypto Exchange
In 2021, Binance transacted a total of $7.7 trillion worth of cryptocurrencies. Today Binance is undoubtedly the leading cryptocurrency exchange in the world in terms of trade volume. Even when it comes to user count and growth rate, Binance is among the leading cryptocurrency exchanges in the world. Whether it is trading crypto or investing in them, Binance is the first choice for millions worldwide.
Along with Crypto.com, Coinbase, Kraken, and other leading crypto exchanges, Binance is spearheading the wave of crypto adoption that has now swept across the world.
But how did Binance get where it is now?
How can a trillion-dollar company operate without a permanent address or contact number?
Let's find out.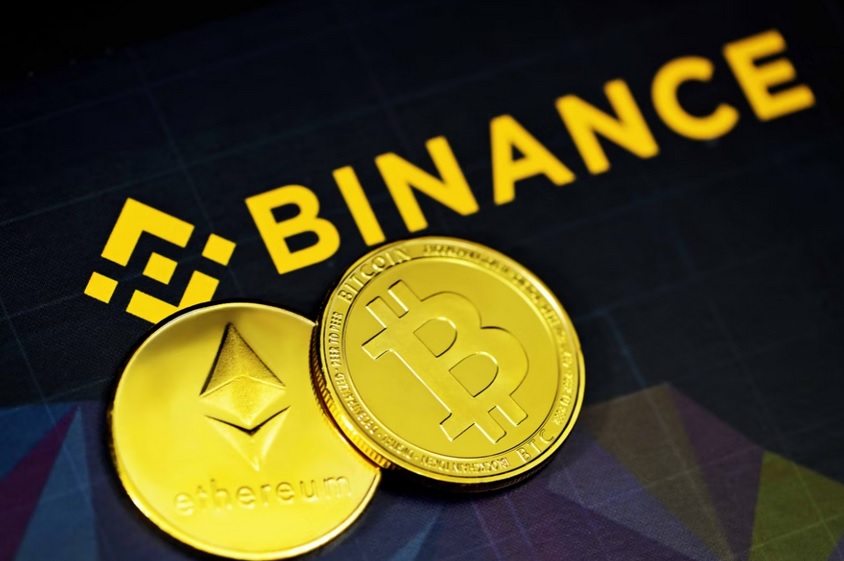 What makes Binance different from other cryptocurrency exchanges
Binance is one of the earliest entrants in the crypto exchange race. It got the first-mover advantage by all means. But before getting into the ascension of Binance, we need to talk about its founder, the legendary Changpeng ZH Zhao.
Zhao was already a software developer in China, long before Binance came into existence. He developed Fusion Systems in 2005, which was a huge success in the stock market. After that, Zhao joined Blockchain.info. He was the third founding member of this popular cryptocurrency wallet. He was also the CTO of OKCoin for a short time.
As we can see from here, CZ was always looking for ways to have a meaningful impact in the world of fintech. His contributions had already earned him a name, but he did not wish to stop there. This drive differentiates Changpeng CZ Zhao from other founders, and consequently, other cryptocurrency exchanges.
When we explore the growth of Binance, we also need to explore the growth of its founder. Changpeng Zhao remains one of the most enigmatic characters in the crypto space – a space where there are many enigmatic characters already.
Best features of Binance
Binance hosts more coins than any other cryptocurrency exchange. The fact there is strength in numbers is reflected here. Many people do not think twice before signing up for Binance because chances are, the coin they want to buy is already there.
Another area where Binance does great work is its user interface. It is very easy to use Binance, and the platform has truly made cryptocurrencies mainstream. You can use a range of payment options to buy cryptocurrencies in Binance. The overall process of buying and selling cryptocurrencies in Binance is unparalleled. Moreover, Binance's API facilitates automation of the crypto trading process and enables users to create crypto trading bots.
Customer support is another area where Binance does a very good job. Most users have no complaints when it comes to resolving bugs and issues. Many exchanges undermine the importance of having a prompt and active customer support team. Binance has not made that mistake. That is one of the many reasons why Binance is ahead of every other cryptocurrency exchange.
The Binance brand name
Binance has been able to make its name synonymous with cryptocurrency exchanges. That's a masterstroke from a marketing perspective. Today when we think about cryptocurrency exchanges, we are invariably also thinking about Binance.
The brand name of Binance is one of the most significant reasons behind its popularity. It's also partly because of how early Binance entered the crypto exchange scene and how easily it came into public consciousness.
At this point, you must be wondering that Binance had its name tarnished several times, but how has it still not lost its hold? There are two answers to this question. One, users habituated with Binance do not want to switch platforms. Second, most people trust Binance no matter what the media says. Part of it is also because the crypto community at large is suspicious of mainstream media.
Binance has also successfully branched out to protect its legal position. While that has not been always successful, the core users of Binance have always stuck to the exchange of their choice.
The brand name of Binance has not diminished, despite many allegations against the firm. Some of the allegations are way more severe than others, and some have had significant damage to its reputation. Every time, Binance has found a way to get back up and re-establish its position in the market.
Having said that, it's crucial to talk about the controversies surrounding the largest cryptocurrency exchange in the world.
Binance and controversies
Honk Kong, Japan, China, the United Kingdom, United States – are just some of the countries where Binance has fallen into regulatory trouble. As a result, Binance has changed its headquarters multiple times. Binance has not yet recovered from all the allegations, and there are various active allegations against the company.
It is worth noting that no matter what the controversy is, Binance has always found a way out of it. The ability to quickly maneuver the entire establishment from one country to another has helped Binance survive all adversities.
Some of the Binance controversies are more serious than others. In other cases, the legal trouble is indeed regulatory trouble. Given the general attitude of policymakers towards crypto, it is no surprise that Binance has faced a lot of heat from them.
The challenges in front of Binance
Binance is leading the crypto exchange race, but is it the clear winner? Not so much, especially after the rise of Coinbase. Other crypto exchanges, like Crypto.com, are also coming up, and they can soon pose a challenge to Binance.
Another area where Binance needs to work is compliance. Repeated allegations from different regulatory bodies point to the fact that there is indeed something wrong with Binance's compliance management. Unless Binance addresses and solves this issue, the continued success of the platform will become questionable.
Binance also has the potential to make crypto trading more mainstream than it is now. It will also play a key role in boosting crypto adoption rates. Apart from that, Binance is also a leading resource and education hub for cryptocurrencies. If Binance continues to improve in these areas, it will further solidify its position as the best cryptocurrency exchange in the world.