How to Buy Ethereum in India 2021
Cryptocurrencies are the modern solution to secure financial trading. It is completely legal to buy and sell cryptocurrencies in India, so right now is the perfect time to invest in cryptocurrency. When most people think of cryptocurrencies, their mind goes first to bitcoin. But bitcoins are not the only cryptocurrency available on the market; there are a number of alternatives available.
Ethereum is one of them. It is the second-largest cryptocurrency available on the market and you can buy and sell it quite easily in India. Ethereum is an open-source cryptocurrency platform and the currency it uses is called Ether. Today we are going to help you find out how you can buy Ethereum in India and what the ETH to INR price is.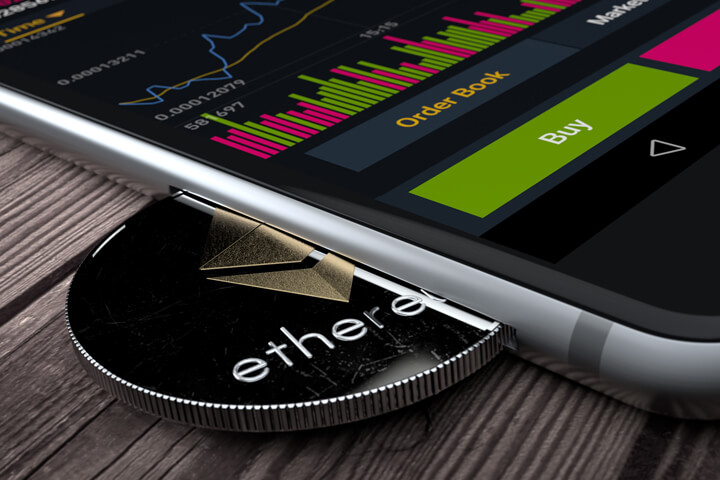 What is Ethereum?
Ethereum was suggested by Vitalik Buterin in 2013, and the decentralized network went live in July 2015. It is a decentralized software framework that is open-source, blockchain-based, and used for its cryptocurrency, Ether. What sets Ethereum apart is that it is a community-run and open-source platform. It makes it possible to create and run smart contracts and Distributed Applications (ĐApps) without any downtime, fraud, power, or intervention from a third party.
Ethereum is not only a platform but also a complete programming language that runs on a blockchain to help developers construct and publish distributed apps. It is a decentralized Turing-complete virtual machine created by the Ethereum Virtual Machine (EVM). "Gas" is used to reduce spam and distribute resources on the network, as an internal transaction pricing mechanism.
Ethereum is also quite fast as a cryptocurrency platform, The average Ethereum block time is around 15-20 seconds. It has gained a lot of traction since its initial launch. The collaboration of Microsoft with ConsenSys is one of the major projects around Ethereum. Ether (ETH) is the currency that is used on the Ethereum blockchain to run smart contracts.
What Advantage Does Ethereum Offer?
Ethereum is the biggest rival to bitcoin, being the second most popular cryptocurrency on the market. One of the reasons for investors flocking to it has been the increasing success, increasing valuation, a rising number of exchanges offering Ethereum, and more. However, the use of Ethereum isn't just limited to exchanges, unlike Bitcoin.
According to CoinMarketCap numbers, cryptocurrency king Bitcoin's closest competitor Ethereum has risen from $414 with a market cap of $46.8 billion to $1,323 and $151.4 billion in market cap, a 219 percent rise in price and a 223 percent leap in value over the past three months. Beyond only handling crypto transactions, it has gained the interest of blockchain stakeholders for its use.
Unlike Bitcoin, Ethereum has so far been used to allow the implementation of smart contracts and decentralized applications to be developed and run without any third-party fraud or intervention.
How to Buy Ethereum in India?
Just like with any other cryptocurrency, you will first need to create a wallet to buy and sell Ethereum in India. The Indian jurisdiction is expected to complete KYC and/or anti-money laundering requirements. It is legal to exchange cryptocurrency in India, so there are no additional risks involved when it comes to law enforcement. Buying it on an exchange or via a brokerage service may be the easiest way to get Ether (ETH).
One can register on one of the crypto exchanges, such as WazirX, BuyUCoin, CoinDCX, Unocoin, and more, to buy Ethereum. Also on decentralized Exchanges, such as a P2P Exchange, there is the possibility to buy Ethereum with PayPal anonymously. With Google's 2-step verification, one can further protect his or her Ethereum wallet, after which bank account details have to be added to begin trading Ethereum with INR currency in India.
One can set his or her monthly or weekly, or even regular goals as a consumer and determine the markets that they would like to trade. In addition to INR, Ethereum can also be bought using credit and debit cards, UPI or bank transfers, etc.
Recommended: List of Exchanges to Buy Ethereum In India
What is the ETH to INR price?
The price or market value of Ether, ETH for short, is subject to variations. As of February 2021, the price of 1 ETH is equal to 112543.81 INR. Conversely, 1 INR is equal to 0.0000089 ETH, in case you needed to know. Now you know the ETH to INR price. Ether is the second most popular cryptocurrency after bitcoin. The market cap of ETH has been on the rise in the past year and has grown tremendously in 2021.
The price of Ether has seen some ups and downs but it seems to be on the rise again. The purchase of ether currency is far quicker than bitcoin. For Ether, it's about 14 or 15 seconds to the near-uniform 10 minutes of bitcoin. And there are much more ether units in circulation than bitcoin.
Things to Consider Before Using Ethereum
In 2016, after a malicious attacker stole more than $50 million worth of funds raised on the DAO, a series of smart contracts derived from the software network of Ethereum, Ethereum was split into two distinct blockchains, Ethereum, and Ethereum Classic.
A hard fork from the original program intended to defend against more ransomware attacks was the new Ethereum. Any new system is subject to vulnerabilities in its infancy and steps were taken quickly to prevent attacks like that in the future.
The most promising feature that Ethereum has to offer is its ability to create smart contracts. But the first problem is that it is simpler in principle than in practice to write a smart contract with no issues or vulnerabilities. The hard fork created by Ethereum Classic or Ether came about as a result of a contract loophole, which resulted in ETH's theft of about US$50 million worth.
A Microsoft study pointed out that a large-scale review of published contracts on the blockchain Ethereum would most likely expose a number of vulnerabilities. This is solved with the development of "templates" of sorts that are freely accessible, and users simply become more experienced with time.
On any node of the blockchain, all smart contracts are stored publicly. This helps drive accountability and security, but can also lead to problems with results. As more users get involved and smart contracts become more and more popular and complex, performance problems can get worse.
Slower transaction times and increased transaction costs will result in poorer results, which may negate the point of it all. To fix these concerns, there are many proposals in motion, but there is no solid timeline or comprehensive strategy to date.
In the future, these issues may be solved and an experienced user is less likely to run into these problems, so don't get too discouraged and give Ethereum a try anyway. As it is open-source, you can always look forward to the community for solutions as well.
Final Words
Ethereum is the second-largest cryptocurrency available on the market and it is on the rise. It offers a number of advantages that bitcoin can't, like the creation of smart contracts and the fact that is quicker. The features it offers as an open-source platform are also worth considering. Now that you know the ETH to INR price you can get started on buying and selling Ether in India right away!