8 Best Crypto Exchange In India 2022
The Indian crypto trading market is growing in popularity as the world of cryptocurrencies and blockchain grows in prominence. There are various trading platforms accessible at the moment. This post is for you to get started with cryptocurrency trading. It contains 8 Best crypto exchange in India.
What to Look for Before Choosing a Cryptocurrency Exchange Platform:
Things to consider about before deciding on a crypto exchange platform:
1) Security: A secure platform is vital when storing sensitive information. As security precautions, look for two-factor authentication, multi-signature wallets, cold storage, and hardware wallets.
2) Liquidity: Determine whether the exchange provides adequate liquidity for your needs. For example, if you wish to invest in less liquid altcoins, choose an exchange that offers a wider selection of trading pairings.
3) Fees: Exchange fees vary depending on the exchange you use. Some charge per transaction, while others impose a flat cost every time you buy or withdraw money.
Related Articles, You May Also Like:
Best decentralized cryptocurrency exchanges(DEX): For advanced users, trading on decentralized exchanges can be a good idea for better security of the funds as the fund remains within the wallets only. It is not recommended for entry-level users.
Best P2P crypto Exchanges: P2P exchanges are working on a peer-to-peer model where users transfer funds directly to a second party.
Best Crypto Exchange In India
We have prepared a list of Best Indian Cryptocurrency Exchange so that you can choose the best crypto exchange in India to buy Bitcoin and other cryptocurrencies.
WazirX – Best Crypto Exchange In India
Started in 2018, WazirX is the most popular crypto exchange in India that aims to become the most trusted cryptocurrency exchange operating in India. It plans to launch a fully functional crypto exchange that will support different cryptocurrency pairs, WazirX has also introduced its own token, the WRX Coin.
WazirX is an Indian cryptocurrency exchange subsidiary of Binance Holdings, one of the largest and most popular worldwide cryptocurrency trading platforms. The platform has over 6.5 million registered users and is available on Android, iOS, Web, Mac, and Windows. WazirX completed $6.2 billion in Bitcoin (BTC) transactions for their clients globally on June 1st, 2021.
Because of its unique qualities, this transaction has created quite a stir on social media. Unlike in the past, when traders were limited to peer-to-peer transactions, this platform provides investors with more possibilities by allowing users to exchange.
Remarkable features:
Exchange charges 0% fee on P2P trades and 0.2% fee on spot trades.
Users can get up to a 25% discount in exchange fee if the fee was paid using WRX tokens.
Largest cryptocurrency exchange in India (acquired by Binance)
OTC Counter: The exchange offers OTC (over the counter) trades if you are planning for an order of more than $50k
BuyUCoin
Started in 2016, BuyUCoin is the oldest multi-asset crypto exchange still operating in India after the RBI ban. BuyUcoin is another of India's market leaders in the Cryptocurrency market. It provides an easy and trusted platform to buy, trade, store, and accept many cryptocurrencies like Bitcoin, Ethereum, Ethereum Classic, List, NEM, Civic, Litecoin, Bitcoin Cash, and many more. It has serviced over 3.5 million clients by letting them trade in 200 cryptocurrencies with a simple user interface devoid of complicated features
BuyUcoin is having more than 250k users trading more than 30 crypto assets on the platform. Users can buy cryptocurrencies with the help of their credit cards directly within the exchange. Buy you coin have also added the feature of recurring purchases so that users can invest as a SIP in crypto. BuyUcoin has developed and proposed a framework "sandbox" to regulate cryptocurrencies in India to avoid the possibility of a blanket ban on cryptos in India
Remarkable features:
They charge 0% fee using the EZ platform and 0.24% fee on trading.
Stores 95% of your funds offline to provide unhackable security.
Fiat (INR) currency deposit and withdrawal available without any fee.
The exchange offers the NFT marketplace to buy and sell NFTs.
BuyUcoins allows users to invest in crypto with small and recurrent deposits called SIP plans.
It also offers users OTC trade counter for large-scale orders.
Users trading on BuyUcoins will get EZ cashback vouchers as a reward for trading.
CoinDCX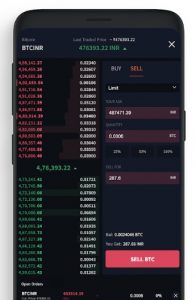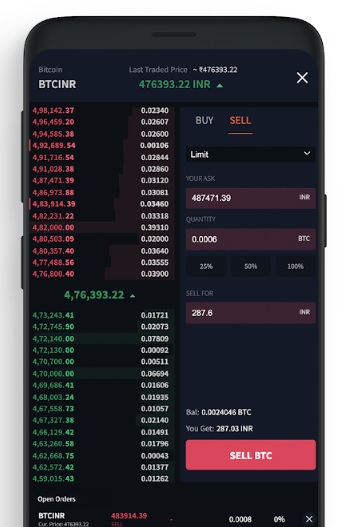 CoinDCX is another big cryptocurrency exchange in India. CoinDCX provides instant fiat to crypto conversions with zero fees, so that users can have access to a diverse suite of financial products and services that are backed by industry-leading security processes and insurance protection. CoinDCX offers users an integrated suite of products, including DCXinsta, is your one-stop-shop P2P to buy 100+  cryptocurrencies instantly with INR.
CoinDCX also offers lending and staking services to earn passive income through holding their crypto investment. Currently it provides staking for ETH2.0, EOS, NEO, ONe, QTUM, TRX and Tezos (XTZ) coins but rewards percentage is less then what offered by other platforms.
Bitbns
Bitbns (think BITcoin Buy and Sell) is India based cryptocurrency exchange which was started by IIT graduates in 2017. After RBI ban P2P is the only way to buy and sell bitcoin. Few Indian exchanges including Bitbns are working with P2P model where users can directly buy and sell cryptocurrency in India directly. Users can start using Bitbns after completing their KYC. Bitbns is one of the biggest crypto exhcnage in India with over 40 lack users. It offers services like spot trading, margin trading, crpto SIP, launchpad and many other crypto realted services.
Remarkable Features:
Trading fee ranges between 0.25% to 0.03% depending upon your BNS coin holding
First exchange to launch recurring purchase as a SIP in crypto.
Giottus
Giottus is a new cryptocurrency exchange that also works with P2P model. They have a quick KYC process and it's mandatory for all users. For me, it takes around 5 minutes to clear the KYC requirement with a copy of PANCARD and ADHAR. Currently, this exchange supports a list of coins including Bitcoin, Ethereum, BCH, Ripple, and Litecoin. They charge a flat fee of 0.25% for Buy orders while there is no fee for sell orders. Giottus platform is powered by a high-speed order matching engine capable of processing 50k transactions/second. They allow you to withdraw cash through Payments Gateways, NEFT, IMPS, and RGTS.
Zebpay
Zebpay is one of the oldest and largest cryptocurrency exchanges in India. Due to the ban imposed by RBI, Zebpay was moved to malta and also had one office in Singapore as well, and currently, it supports more than 150 countries. Zebpay charge trading fee of 0.15% maker fee and 0.25% taker fee. They also charge different withdrawal fees for different cryptocurrencies. Zebpay app is also available for Android and iOS mobile phones. Download App
Users have praised Zebpay for its simple, clean, and user-friendly interface, as well as the ability to block all outgoing transactions with the touch of a button to ensure account(s) security.
Zebpay has also launched crypto lending service. Users can earn fixed interest rate up to 6% for holding their crypto funds in Zebpay wallets.
CoinSwitch Kuber
Coinswitch is basically a global aggregator service of crypto exhcanges which was launched in 2017. In 2020, they launched a mobile app only crypto investment platform called Coinswitch Kuber. Users can buy and sell cryptocurrency from their marketplace with the help of INR deposits. CoinSwitch Kuber is a cryptocurrency trading platform specific to the needs of the Indian market. It offers a variety of tools and resources such as charts, order books, news, wallets, and so on. Furthermore, the platform supports various languages, including English, Hindi, and others.
The platform includes a mobile app for both Android and iOS smartphones. Users can use the app to check their balances, make payments, deposit/withdraw funds, and so forth. Aside from these features, the app has a chat window to interact and assist.
Unocoin
It is a renowned bitcoin company in India and is highly recommended for new bitcoin users due to its user-friendly interface and easy usage facility. An attractive thing of Unocoin is that updates are made periodically with the implementation of various additional features. It is an exclusive platform for those users who made bitcoin investments as a System Investment Plan (SIP). Here, the maximum investment amount is 50 k and the investments are often made on a monthly, weekly or daily basis. The mobile application provided by Unocoin supports the transaction of bitcoins through mobile phones. Download from App Store.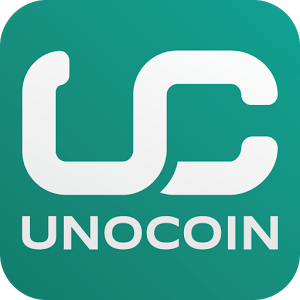 Features of Unocoin:
Provides security with the help of an option called '2-step authentication'.
Sells bitcoin automatically.
Offers 'Over the counter trading' or OTC trading.
Offers a strong API integration facility for the purpose of bitcoin payments.
Delivers human-readable bitcoin wallet addresses with the help of an option called 'Netki'.
History of Unocoin:
Unocoin was launched in Bangalore on September 28 at the Global bitcoin conference. It has been started with an investment of about 1.5 million US dollars ($1.5 million) made by the US and Indian citizens. At the time of its start, it holds around 30 employees and 100,000 users totally.
Characteristics of SIP or System Investment Plan:
It is a conservative methodology of acquiring bitcoins.
It offers low risk and efficiently cuts down the financial expenses.
It requires a fixed investment amount from the user at regular intervals.
We will keep this article updated once we find out any new cryptocurrency exchange in India. Please provide your feedback related to the above exchanges in the comment section below.