The Qtum blockchain is preferably new in the market and its open-source blockchain is specifically designed for building decentralized applications or dAPPs and smart contracts more efficiently into the blockchain. QTUM is the official currency of the platform and is one of the top 25 crypto coins so far. QTUM is not an ERC20 coin and not all wallets can store this currency. Let us now look into some of the features before choosing a QTUM wallet before discussing best QTUM Wallets:
Features:
The wallet should be compatible with QTUM coins.
The security features. The wallet should be secure enough to hold your funds.
The user interface should be convenient and easy to use.
Users should have full control of their private keys.
There should be a backup of the wallet in case the recovery of loss is required.
24/7 customer support.
There should an expert development team working for the betterment of the coin.
Reviews of the past users should be able to guide the new users to choose the best wallet.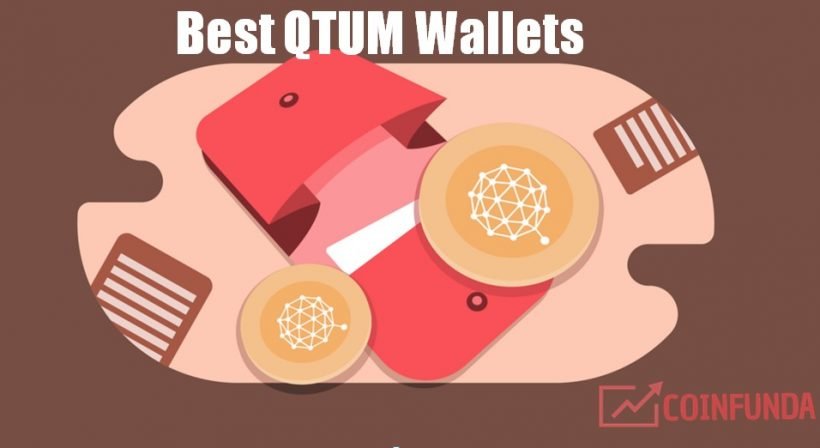 Best QTUM Wallets for 2021
Atomic Wallet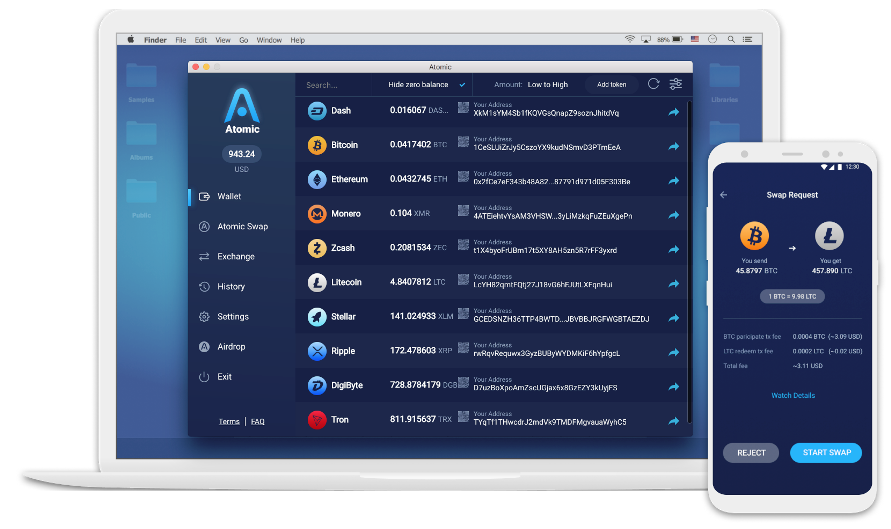 Atomic Wallet is a new multi-assets project with an actively growing user base. Many of them use Atomic as a convenient QTUM wallet that offers all the necessary options for managing it. Atomic Wallet already supports 300+ top coins and tokens that can be managed in the intuitive, user-friendly interface. The list of available assets is updated on a weekly basis.
Atomic Wallet is available for all major OS: Windows, Mac, and Linux. Mobile apps for Android and IOS will be released in December 2018.
Claim your free 15 Atomic Wallet Coin (AWC):
Download Atomic Wallet and complete the setup.
go to setting->airdrop
fill your email id and use p172G5R to get 15 free AWC coins.
Besides cozy UI, Atomic Wallet has a list of significant features:
Private keys are stored on the user's device and generated from mnemonic.
Built-in Buy Crypto with credit card option, provided by Simplex
Weekly updates with new coins, tokens, and useful features
Atomic Swaps option for exchange with low fees
Custom token feature — you can manually add any ERC20 token in seconds
Instant exchange via Changelly and Shapeshift
Instant 24/7-live support
Ledger Nano S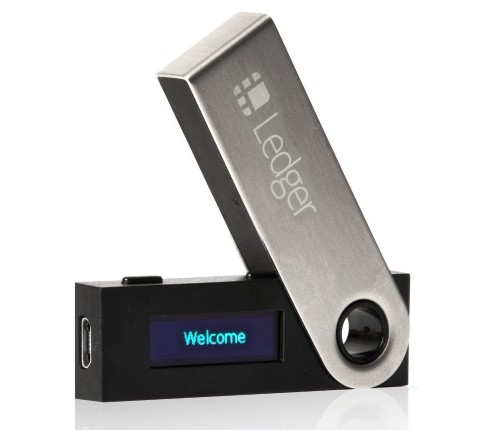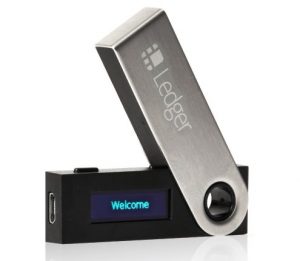 Ledger Nano S is a hardware wallet and supports multiple currencies like Litecoin, Bitcoin, Ethereum, Dash and many more. It comes like a USB device that can be easily attached to a USB port of your device. Its private keys are stored in the device itself and it is impossible to hack the account. There are multi-level confirmation processes in fund transfer and users have to give their secret pin code for each transfer.
There is an OLED screen with double tap buttons. Users also have to go through a two-factor authentication process for each transaction. However, Ledger Nano is not completely free and there is a price that users have to pay for it. It is one of the most secure wallets so far. Buy Ledger Nano S Now!!!
Recommended Post: List of 25+ hardware wallets (Bitcoin + Altcoin)
Guarda Wallet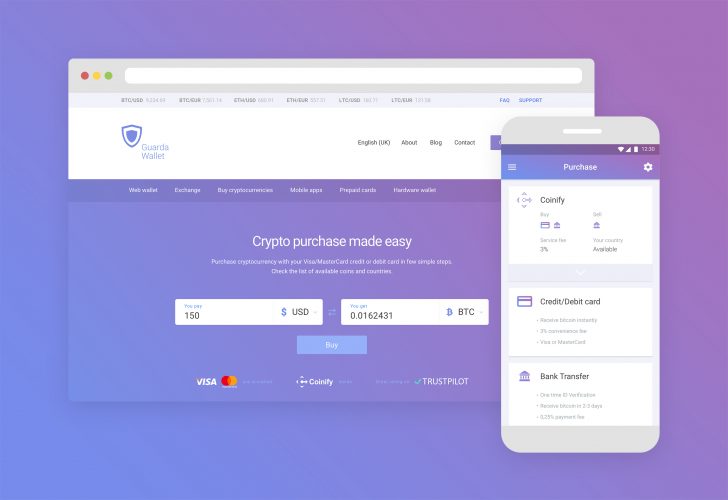 Guarda is a multi-currency non-custodial wallet supporting over 40 major blockchains and more than 10.000 crypto tokens. QTUM is supported on Web, Desktop, Chrome Extension and Mobile version of the wallet.  All the storages provided by Guarda are custody-free, so the users have full control over their private keys and never share data with any third-parties. Besides offering secure crypto storages, Guarda wallets have extra functionality – Ledger Nano integration, built-in exchange and purchase features, currency-specific perks and more.
Some of the key features of QTUM wallets on Guarda are:
Secure backup encryption and custody-free storage policy
Additional services such as ERC20 Token Generator
Built-in purchase and exchange services
Currency-specific features of supported coins
Wide range of supported cryptocurrencies
Cross-platform operations – all the wallets are easily synced across available versions
Ledger Nano S integration
Qtum Core
The Qtum Core is the official wallet of the QTUM platform and is available for multiple platforms. It is available both for desktop and mobile phones. It can be downloaded into Windows, MAC, Linux as well as into your Android phones. It is yet to be developed for iOS phones. The App supports smart contracts and is very easy to use. The wallet supports only one currency including QRC20 crypto coins. However, to send and receive funds users need to enter their secured PIN code. When you download the App, the software needs some time to sync with the QTUM blockchain, which may be time consuming.
Qtum Electrum
Qtum Electrum is a desktop wallet and can be downloaded from the Qtum official website. This can be downloaded into your Windows and Mac operating systems. It is easy and fast as well. It can also be accompanied by a hardware wallet for cold storage and involves multi-signature features for increased protection. During installation, users need to give a 12-word seed code which can later be used for recovery of loss of wallet or funds. Users here have full control of their private keys.
Bitpie wallet
The Bitpie is a mobile wallet and is available both for Android and iOS users. It supports multiple currencies like Bitcoin, Ethereum, Litecoin, etc. The user interface is very simple. Bitpie is a hierarchical deterministic or HD wallet and has a 12-word recovery seed. There is a peer-to-peer exchange facility as well. Users here retain full control of their private keys. It has quite advanced security features including a PIN code protection system. Bitpie expects its users to fill out KYC requirements as its advanced security features which might not be so favorable for some users. Download Link to Bitpie Wallet:
Qtum Web Wallet
The Qtum Web Wallet can be downloaded into any device of your choice. Users do not need to download any software. It is very fast and can be quickly set up into your device. Users, however, do not have any access to their private keys. However, this wallet is extremely susceptible to malware and security breach and users should also put up-to-date antivirus software into their wallets. Link to Web wallet
Qbao Wallet
The Qbao is a lightweight mobile wallet and is available both for Android and iOS users. It supports multiple currencies. The wallet uses a "light purse mechanism" through which the transfer of funds becomes very easy. The Qbao App comes with multiple features including exchanges, social network, a news app, dApps, payment functions and many more. The interface is also quite simple. However, it does not have a multi-signature facility and a two-factor authentication process. So, there might be security risks here. Link to download Qbao