What one understands about Bitcoin is that it is a cryptocurrency and world's first digital system through which transaction takes place. This was one of the first and decentralized networks that came into existence in the year 2009. In this system, there is a direct link between the giver and the receiver. There lays no intermediate to hold onto the transaction or create any problems. Therefore the transaction simple and easy. Over the years people have trusted this network and so therefore now there are huge groups of a businessman, big to small companies use Bitcoin as the source of payment. There are few exchanges in India where users can buy, sell and trade cryptocurrencies in India.
Note: Due to the RBI circular, crypto exchanges are not able to let traders liquidate crypto assets. That means banks accounts can not be used for buying crypto anymore and similarly you can not sell crypto  and receive Rupee in your bank account through exchange. To deal with it few exchanges has launched Peer to Peer Exchange (P2P) where users can buy and sell crypto directly to each other. Till the further order from authorities users will only be able to trade between multiple crypto assets.
Best Mobile Apps To Buy, Sell and Trade Cryptocurrencies in 2019
Wazirx
WazirX is a newly launched cryptocurrency exchange to easily and securely Trade digital assets like Bitcoin, Ethereum, Ripple etc in India. It is available as a web application as well as mobile apps for android and iOS.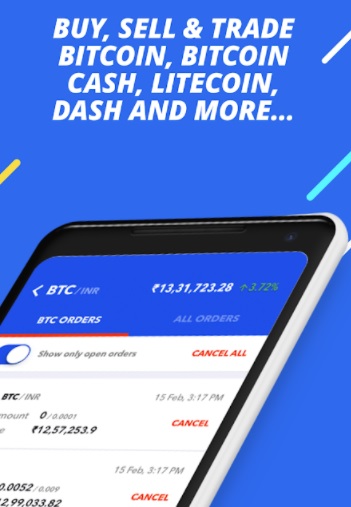 It offers a simple and powerful interface with real-time open order books, trade history, deposit & withdrawals and charting so you can trade in some of the world's best digital assets.
CoinDCX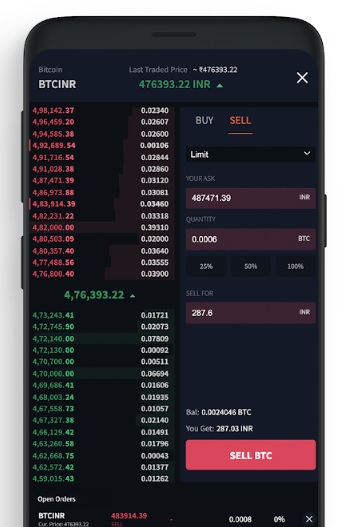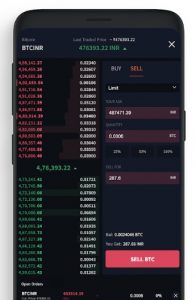 CoinDCX launched crypto-to-crypto exchange as well a p2p exchange, where crypto users will have the freedom to legally buy, sell and trade crypto in 100-plus available pairs in BTC/ETH. CoinDCX p2p exchange is also known as DCXInsta. Trading fee at this platform is 0.20% only. CoinDCX offers web application as well as mobile apps to access this platform.