Best Litecoin Cloud Mining | Top LTC Cloud Mining Websites
Interested in Litecoin mining? There are few Litecoin cloud mining providers in the market. We are discussing few popular LTC cloud mining providers in this article.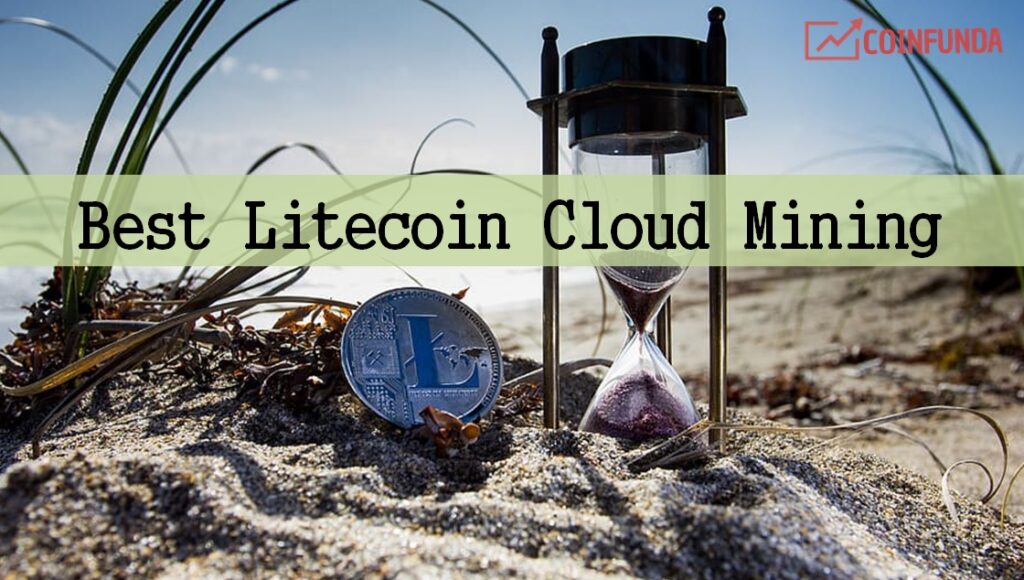 Litecoin has taken over the digital currency market by storm. It is one of the most popular cryptocurrencies just after Bitcoin and Ethereum. No wonder today, Litecoin has earned the title of 'digital silver' in the crypto world. Litecoin is a digital currency and unlike fiat currencies, it is not governed by any central unit or government authority. It is a peer-to-peer decentralized virtual currency that is created by a process called mining. Read the article on Best Litecoin Wallets to find out best suitable wallet for you to store your LTC payout.
All About Litecoin Mining
Litecoin is generated by a process called mining. In the Litecoin network, a block is generated every 2.5 minutes which is faster than bitcoin. The Litecoin network is visible to miners who generate new blocks every time they participate in a Litecoin transaction. However, it is not easy to create a block.
The miners do not have full authority over the generation of blocks. Miners have to follow a specific algorithm and computation to meet the criteria to generate a block. A miner who successfully generates a block in the network automatically earns a reward of 25 LTC, the official token of the Litecoin network.
Litecoin Mining Profitability
The advent of ASIC mining hardware had made Litecoin mining easy. Earlier, miners used the GPU and CPU graphic cards for mining Litecoins, but the mining costs would often exceed the profits. The ASIC, however, does not really guarantee profits, but they have made mining easy, faster, and more rewarding. Here are a few factors that can influence the process of mining in the Litecoin network:
Your electricity charges should not exceed your profits.
The ASIC can only be used to mine Litecoins. It cannot be used to mine any other cryptocurrency. Hence, there is no resale value of the ASIC hardware.
As the supply of LTC or Litecoins cannot exceed 84 million, as more miners join in, it will clog the network and eventually decrease the profitability.
Litecoin mining is a costly affair. If you are new to the business, you may take the help of a mining calculator or mining service provider which may help you in the process.
There are several Litecoin mining service providers available in the market. Get hold of some of the leading service providers in the market and start your mining today!
Recommended Read:           Best Bitcoin Cloud mining      ||      Best Ethereum Cloud mining
Recommended Cloud Mining Services: 
Name / Logo
Details
Coin Supported
Risk Factor
Website Link
IQ Mining

Working Since 2016
Bitcoin, Litecoin, BCH, ETH, Zcash, Dash,
GRIN, AEON, BEAM, DOGE
Low Risk
IQ Mining Website
ECOS Mining

Working Since 2018
Bitcoin
Low Risk (Legalized)
ECOS Website
Litecoin Cloud Mining For LTC Mining:
EOBOT
EOBOT is a real-time bitcoin mining exchange and has been providing mining services since 2013. They support multiple cryptocurrencies like Tezos, Litecoin, Dogecoin, Ethereum, Bitcoin, Bitcoin Cash, and many more.
Features:
EOBOT is based on the Scrypt algorithm or SHA-256 hardware.
After registration, users can earn payouts almost immediately.
Users have to pay a rental fee for electricity charges.
No hardware maintenance fees.
Nuvoo Cloud Mining 
Nuvoo is a cloud mining expert that provides its services for both Bitcoin, Ethereum, and Litecoin mining.
Why choose Nuvoo? 
Nuvoo's data mining farm is based in Quebec City, which provides an excellent climate for data mining and saves electricity costs.
It provides high-security services and safeguards the interests of the miners.
A 24/7 live webcam facility to customers.
Facilitates an open-ended contract to its customers that guarantees profitability.
A regular and consistent flow of payouts.
Multiple payout options like VISA, MasterCard, Skrill, wire transfer, etc.
HashGains 
HashGains is undoubtedly one of the most popular Litecoin mining agents in the digital market. Furthermore, their association with the "Green Mining Data Centers" has made the venture all the more profitable.
As a miner, you only need to buy a 'hash rate' and you are ready to go. HashGains will do the rest. They will do the mining for you and that too at the most affordable rate. Their services include:
Latest hardware technology.
95% operational SLA.
24/7 customer support.
Six-layer security protection.
Latest server immersion cooling technology.
Profitable rewards.
Hashflare 
Hashflare is a cloud mining service provider that provides mining services for Ethereum, Litecoin, Bitcoin, Zcash, and DASH. The main attraction of Hashflare is its interactive user interface and low entry fee. Read Hashflare Review
Features:
Create an account and start earning within 24 hours.
You can withdraw anytime you want.
Miners can view real-time mining from anywhere and at any time.
There are no hidden fees.
Payouts are in BTC.
The minimum hashrate is 1 MH/s.
Genesis Mining 
Genesis Mining claims to have the fastest bitcoin mining hardware in the market. They support multiple cryptocurrencies and you can mine your Litecoins safely using the mining hardware of Genesis. Read: Genensis Mining Review
Their payouts are periodic and support credit card facility as well. The process is very simple. You just need to create an account and Genesis and they will start mining Litecoins for you.
Hashtoro
Hashtoro provides cloud-based mining services for users who cannot afford mining equipment or to those who are new to the platform.
Features:
You can start earning rewards as soon as your account gets activated.
Daily payouts.
The interface is user-friendly.
Easy withdrawal facility.
You can reinvest your withdrawals.
Daily statistics to keep you updated about your earnings.
A strong security feature that safeguards the interests of the miners.
The platform uses the latest hardware and software technologies that make it more profitable for users.
Supports multiple currencies like Bitcoin, Litecoin, Zcash, and Ethereum.
Users can receive payouts in LTC.
Daily service charges are €0.0150 for 10 MH/s. There are different service plans for users.
HashNest
HashNest was launched in 2013 and is one of the pioneers in cloud mining services. They are now providing services to over 4,00,000 users globally. HashNest supports mining services for multiple cryptocurrencies like Bitcoin, Litecoin, Dash, Zcash, etc. HashNest is extremely beneficial for miners who are looking for long-term Litecoin mining.
Features:
You can sell or buy hashrates for free in the market and earn short-term returns.
Users can track the transactions through the BitMain wallet. The wallet can be downloaded safely from the Google Play Store.
HashNest mining contracts start from 1 GH/s.
HashNest network has an FAQ section that answers all possible queries of the miners, especially for new joiners.
Users do not have to pay any maintenance fees.