Interested in Litecoin mining? There are only a few Litecoin cloud mining providers in the market. We are discussing few popular LTC cloud mining providers in this article.
Litecoin has taken over the digital currency market by storm. It is one of the most popular cryptocurrencies just after Bitcoin and Ethereum. No wonder today, Litecoin has earned the title of 'digital silver' in the crypto world. Litecoin is a digital currency and unlike fiat currencies, it is not governed by any central unit or government authority. It is a peer-to-peer decentralized virtual currency that is created by a process called mining. Read the article on Best Litecoin Wallets to find out best suitable wallet for you to store your LTC payout.
What Is Litecoin Cloud Mining and How Does It Work?
Litecoin cloud mining (LTC cloud mining) allows investors to mine LTC without having to set up their own hardware. In LTC cloud mining, miners lease computing power from a provider to mine LTC remotely. The provider handles the physical mining equipment, maintenance, and energy costs. Investors receive a share of the profits without dealing with the hassle of managing hardware.
To get started, investors choose a provider and pick a mining plan based on factors like contract length, hash rate, and initial investment. The hash rate determines how much computing power is dedicated to mining your coins. More power means greater chances of earning LTC.
The provider then uses your leased computing power to mine LTC on your behalf. As blocks are mined and rewards are earned, the profits get deposited directly into your digital wallet. Most plans allow you to withdraw your coins at any time.
Litecoin Mining Profitability
The advent of ASIC mining hardware had made Litecoin mining easy. Earlier, miners used the GPU and CPU graphic cards for mining Litecoins, but the mining costs would often exceed the profits. The ASIC, however, does not really guarantee profits, but they have made mining easy, faster, and more rewarding. Here are a few factors that can influence the process of mining in the Litecoin network:
Your electricity charges should not exceed your profits.
The ASIC can only be used to mine Litecoins. It cannot be used to mine any other cryptocurrency. Hence, there is no resale value of the ASIC hardware.
As the supply of LTC or Litecoins cannot exceed 84 million, as more miners join in, it will clog the network and eventually decrease the profitability.
Litecoin mining is a costly affair. If you are new to the business, you may take the help of a mining calculator or mining service provider which may help you in the process. There are several Litecoin mining service providers available in the market. Get hold of some of the leading service providers in the market and start your mining today!
Recommended Read:           Best Bitcoin Cloud mining      ||      Best Ethereum Cloud mining
5 Best Litecoin Cloud Mining For 2023
When it comes to cloud mining Litecoin in 2023, there are a few reputable services worth considering. Before shoosing the best Litecoin cloud mining service provider, you should do your own research regarding pros and cons of these platforms. Some trustable LTC cloud mining providers are:
Bemine
Bemine is a popular cloud mining service that lets you start with LTC cloud mining through rent hash power without dealing with the hassles of hardware setup. They have plans starting at just $0.99 per TH/s per day. Beminer uses modern Antminer L7+ rigs and has data centers around the globe, including in Iceland and China. It offers lifetime LTC mining contracts with no contract length. Plans start at just $230 at the moment.
MiningRigRentals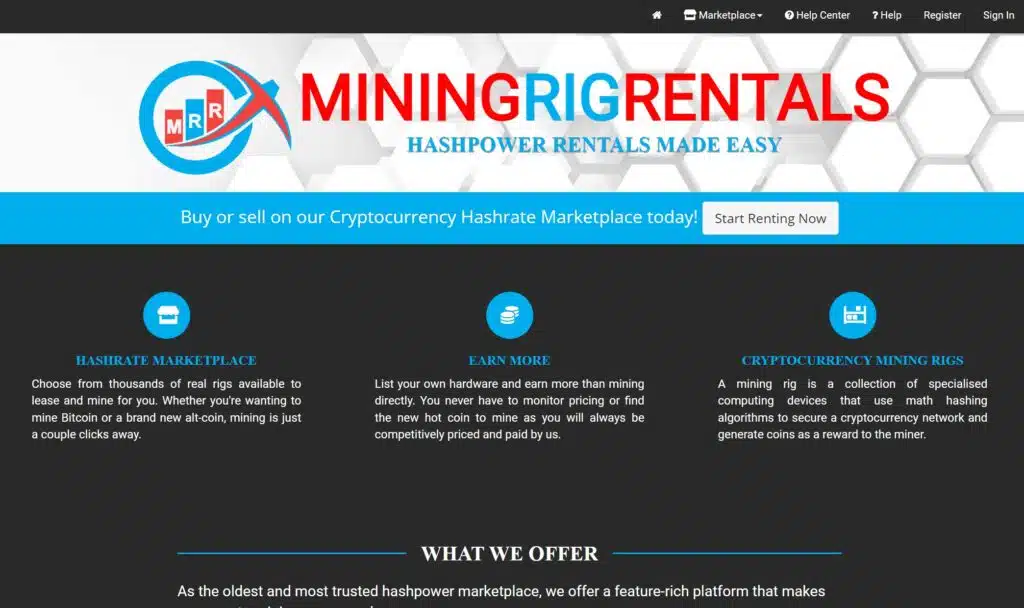 MiningRigRentals is a platform where you can rent hash power from other miners. They support renting multiple algorithms, including Scrypt for mining LTC. Plans start around $1 per MH/s per day. The big benefit is you're renting power from many different miners, so there's built-in redundancy. The downside is you have to manage the rigs yourself. It provides marketplace for renting and leasing hash power. Can choose between short-term and long-term LTC mining contracts.
HashShiny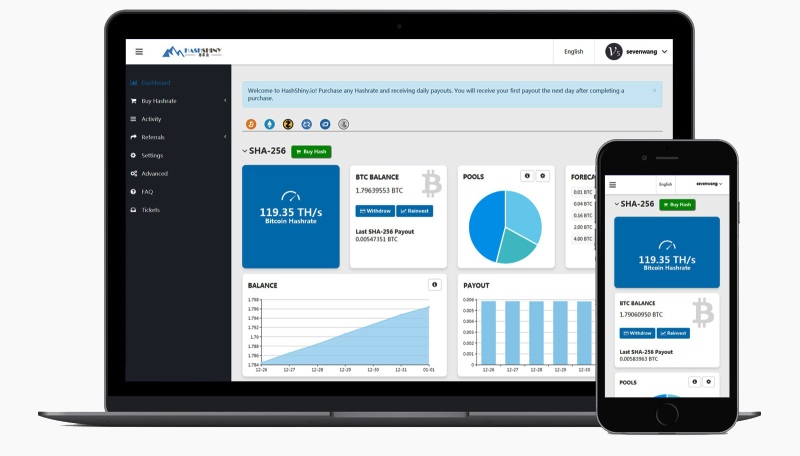 HashShiny is another reputable cloud mining service for mining Litecoin and other coins. They let you choose between hosting in America, Europe, and Asia. Plans start around $0.35 per MH/s per day for 2-year contracts. HashShiny uses efficient Antminer L5 to maximize your profits. It mines LTC and several other cryptocurrencies. Offers one-year and two-year LTC mining contracts.
BitDeer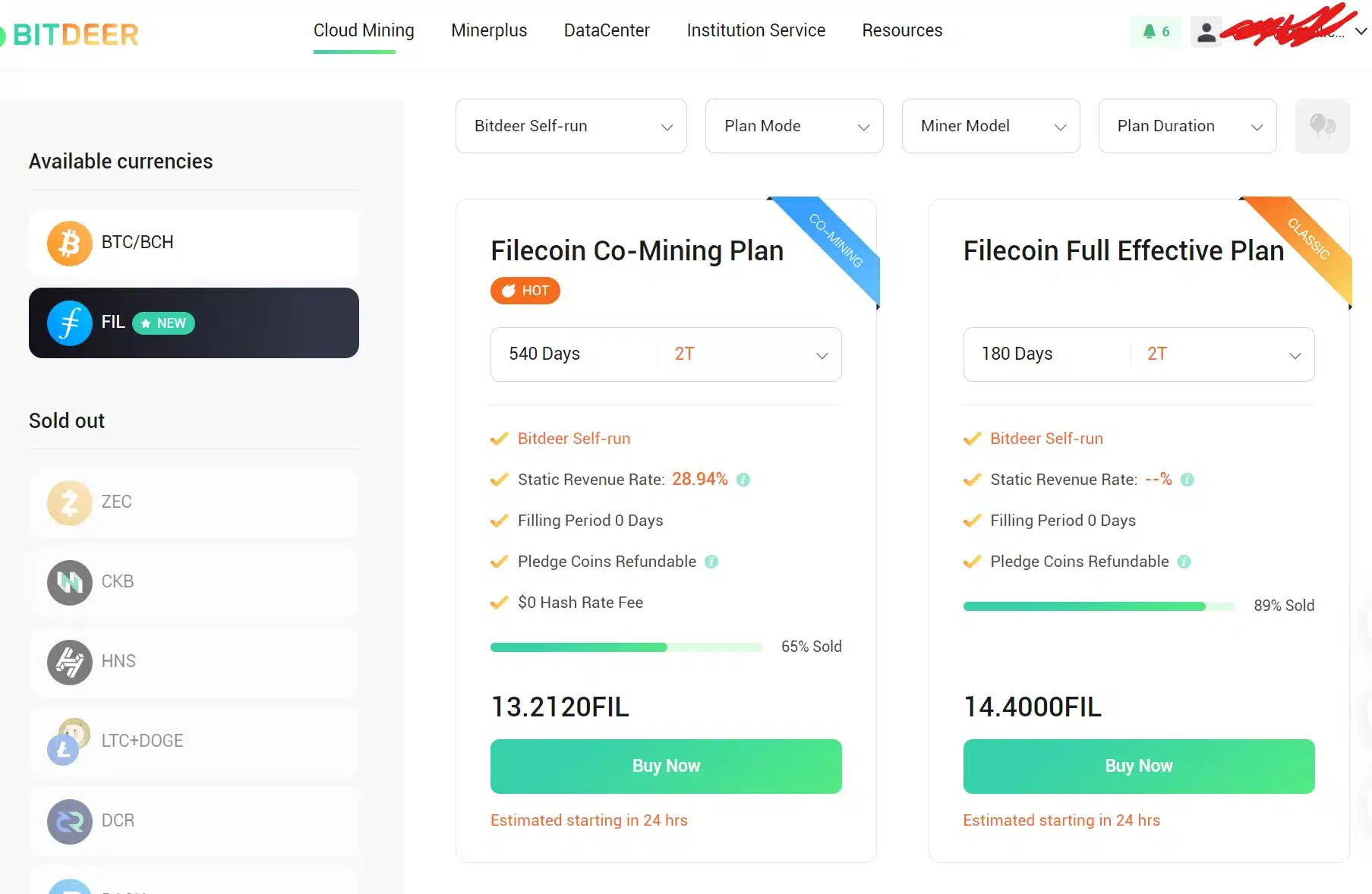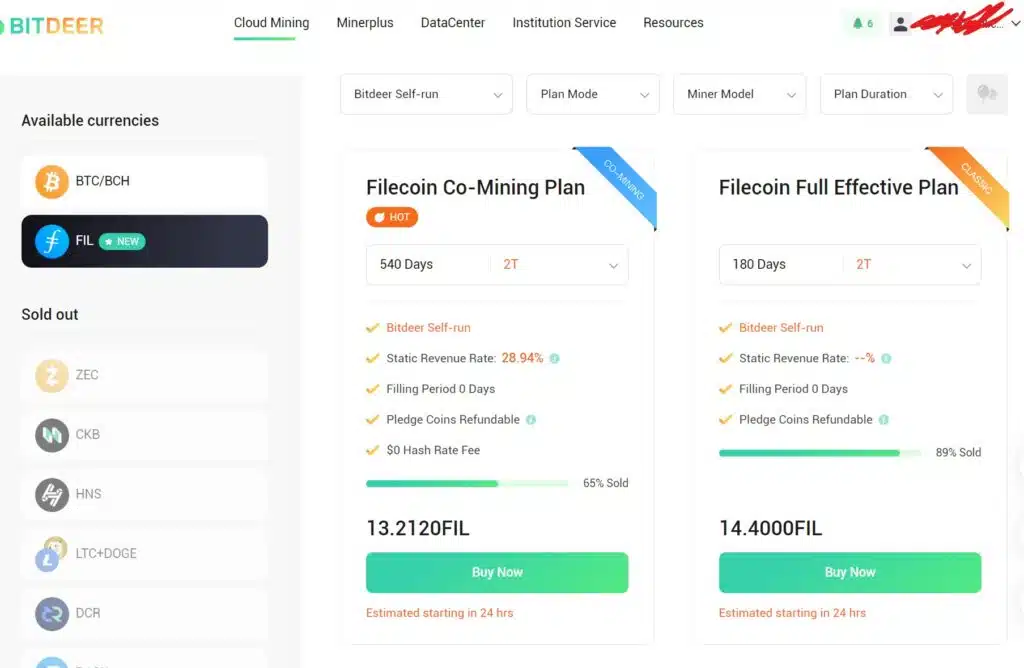 BitDeer is one of the cheapest Litecoin cloud mining services, with plans starting at just $0.80 per MH/s per day. They have mining farms located in China, using a variety of ASIC miners from Bitmain. BitDeer offers 1-year and 2-year contracts, as well as the option to host your own miner with them. Overall, they provide a simple, affordable way to get started with Litecoin cloud mining. It provides all-in-one LTC mining solutions. Plans include 24/7 support and no hidden fees. Contracts have no time restrictions.
NiceHash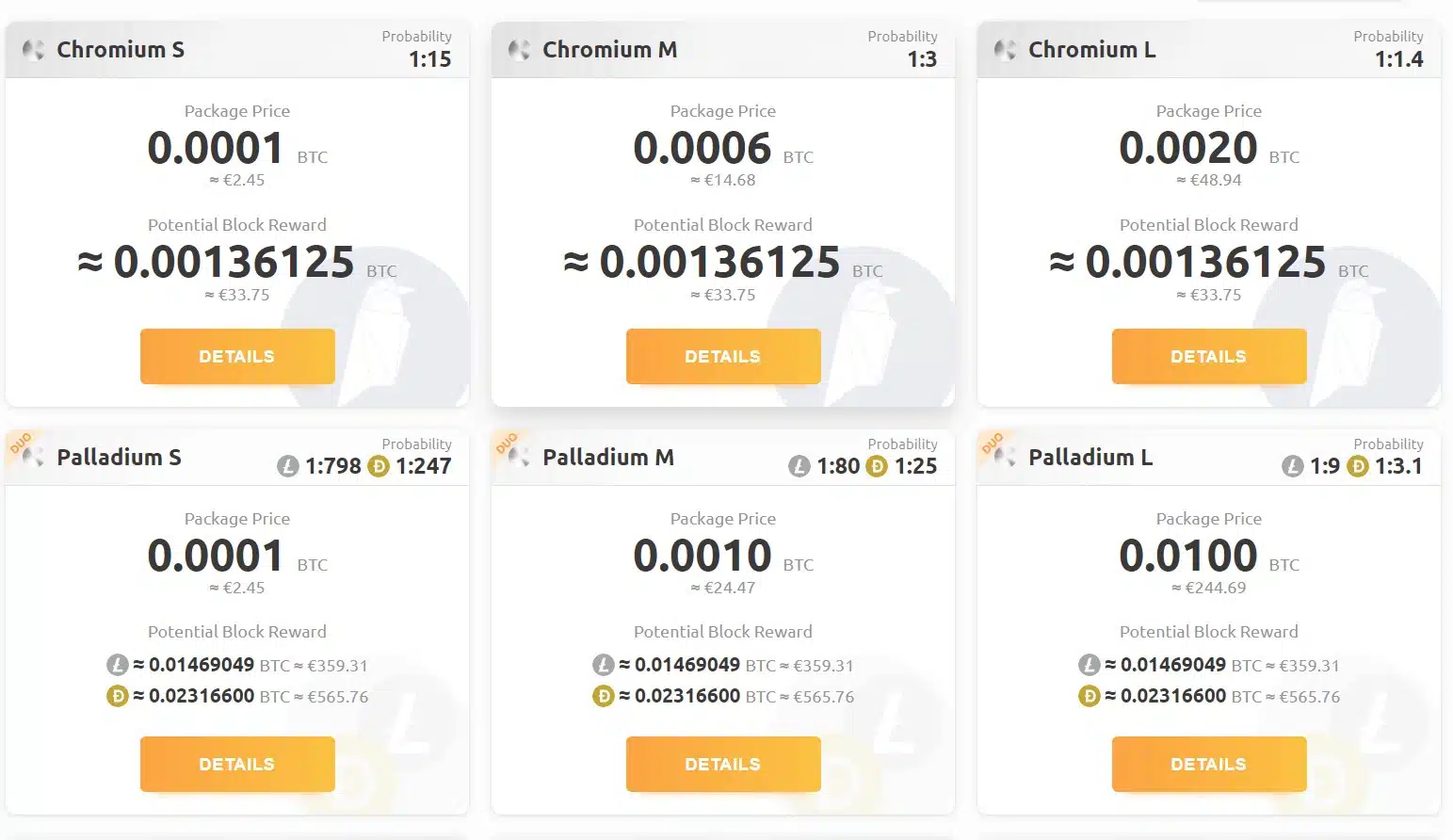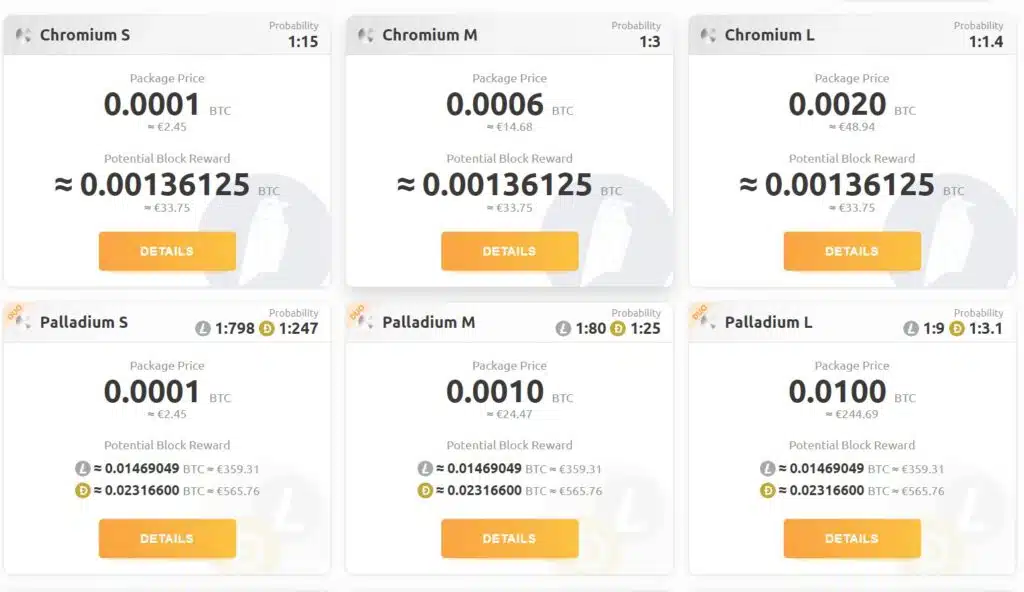 NiceHash is one of the oldest and largest crypto cloud mining marketplaces. They support LTC mining and have affordable plans starting at just $0.70 per MH/s per day. NiceHash uses a variety of ASIC miners from Bitmain and Innosilicon. They have data centers in multiple locations to provide the best ping. It offers large hash power marketplace. Buyers can rent hash power to mine LTC and 70+ other coins. Sellers offer hash power from their own mining rigs.
Tips for Choosing the Best LTC Cloud Mining Provider
When choosing a Litecoin cloud mining provider, there are a few tips to keep in mind.
Reputation and Reviews: Look for providers with a solid reputation and good reviews from other users. Check sites like TrustPilot, Reddit, and BitcoinTalk to see what experiences other people have had. Established, reputable companies are less likely to disappear overnight with your money or hashpower.
Fees: Pay attention to the fees charged by different companies. Some charge maintenance fees, electricity fees, or pool fees in addition to the initial contract price. Lower fees mean more of the mining rewards and profits go to you.
Contract Length: Consider how long of a contract you want to commit to. Shorter contracts provide more flexibility but often have higher fees. Longer contracts typically have lower fees but lock you in for extended periods, during which difficulty could increase significantly.
Payouts: Check how often the company pays out mining rewards and profits. Faster payouts are better since the value of crypto can change quickly. Also, verify that payouts are made in the cryptocurrency you choose to mine rather than just FIAT currency.
Customer Support: Good customer support is important for any cloud mining operation. Look for providers that offer support via live chat, phone, and email in case you have questions or issues with your account or payouts. Support staff should be knowledgeable about both mining and the cryptocurrency involved.
By evaluating providers based on these key factors, you can find a reputable Litecoin cloud mining company and start earning LTC with a contract tailored to your needs and risk tolerance. Do some research and don't just go with the cheapest or most heavily advertised option. With the right provider, Litecoin cloud mining can be a simple way to earn crypto.
Conclusion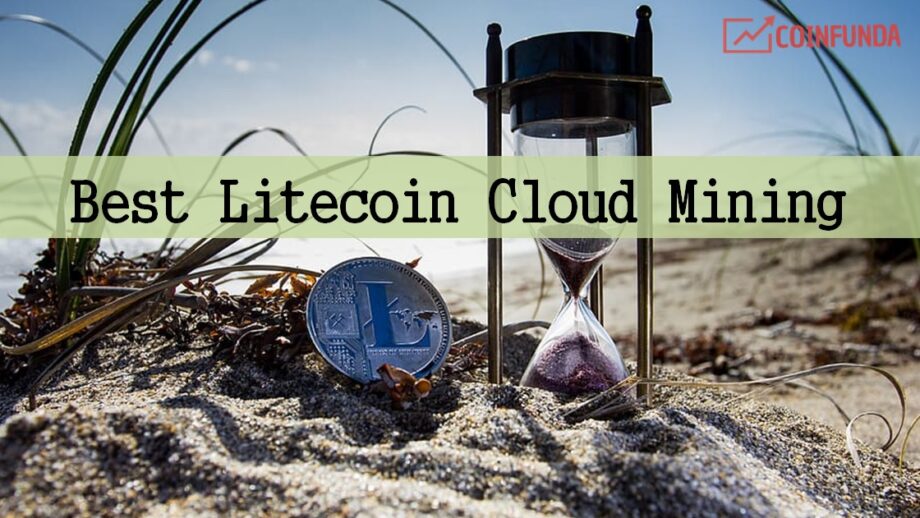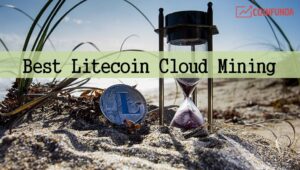 Litecoin cloud mining is an exciting way for crypto investors to get into the mining game without having to invest in expensive equipment upfront. The five websites featured offer affordable options to get started mining Litecoin, whether you want to dip your toe in with a small contract or go all in for maximum profits. For new miners, Beminer and MiningRigRentals are user-friendly choices to learn the ropes. Bitdeer and Hashshiny appeal to more serious miners with higher-power contracts. And NiceHash, the largest hashpower marketplace, is ideal for those wanting maximum flexibility.
The future of Litecoin looks bright, and now is a great time to start cloud mining this innovative cryptocurrency. With low costs, simple setup, and potential for high rewards, Litecoin  cloud mining in 2023 offers an exciting opportunity for any crypto investor. The only question left is: which site will you choose?