A digital asset called "land" in the metaverse stands in for a fictitious plot of land. It may be used to a range of activities, including organizing events, starting businesses, or just socializing. Land may be purchased in a variety of metaverses, each of which has special advantages and qualities. Depending on the metaverse, where the land is located, and the state of the market, different types of land have different prices. Land is often more costly in more well-known metaverses than in less well-known ones.
There are several things to think about, including the price of the land, the likelihood of future expansion, and your own financial objectives. The following are some advantages and disadvantages of purchasing land in the metaverse:
Advantages:
The value of land might rise significantly in the constantly expanding metaverse.
You may hold events, create companies, or just hang around on land in the metaverse.
Purchasing property in the metaverse can be a means to participate in the development of a new technology.
Drawbacks
It is still early for the metaverse, therefore its future popularity is unknown.
You run the risk of losing money if you invest in land in the metaverse at the wrong moment since its value is erratic.
It's crucial to investigate any investment before making one because the metaverse is home to a multitude of frauds and scams.
The choice of whether or not to purchase land in the metaverse is ultimately a personal one. It could be a wise investment if you are intrigued by the metaverse's possibilities and are prepared to assume some risk. However, it is generally advisable to wait and see how things turn out if you are uncomfortable with the dangers.
Before purchasing land in the metaverse, keep the following extra factors in mind:
Pick a metaverse with a significant user population that is well-established.
Study the area where the land that interests you is located.
Different places have different levels of desirableness.
Think about the land's prospective uses. What are your plans for it?
Know the dangers of making investments in the metaverse. If you make an investment at the incorrect moment, you run the danger of losing money.
Best Crypto Projects To Buy Land In Metaverse: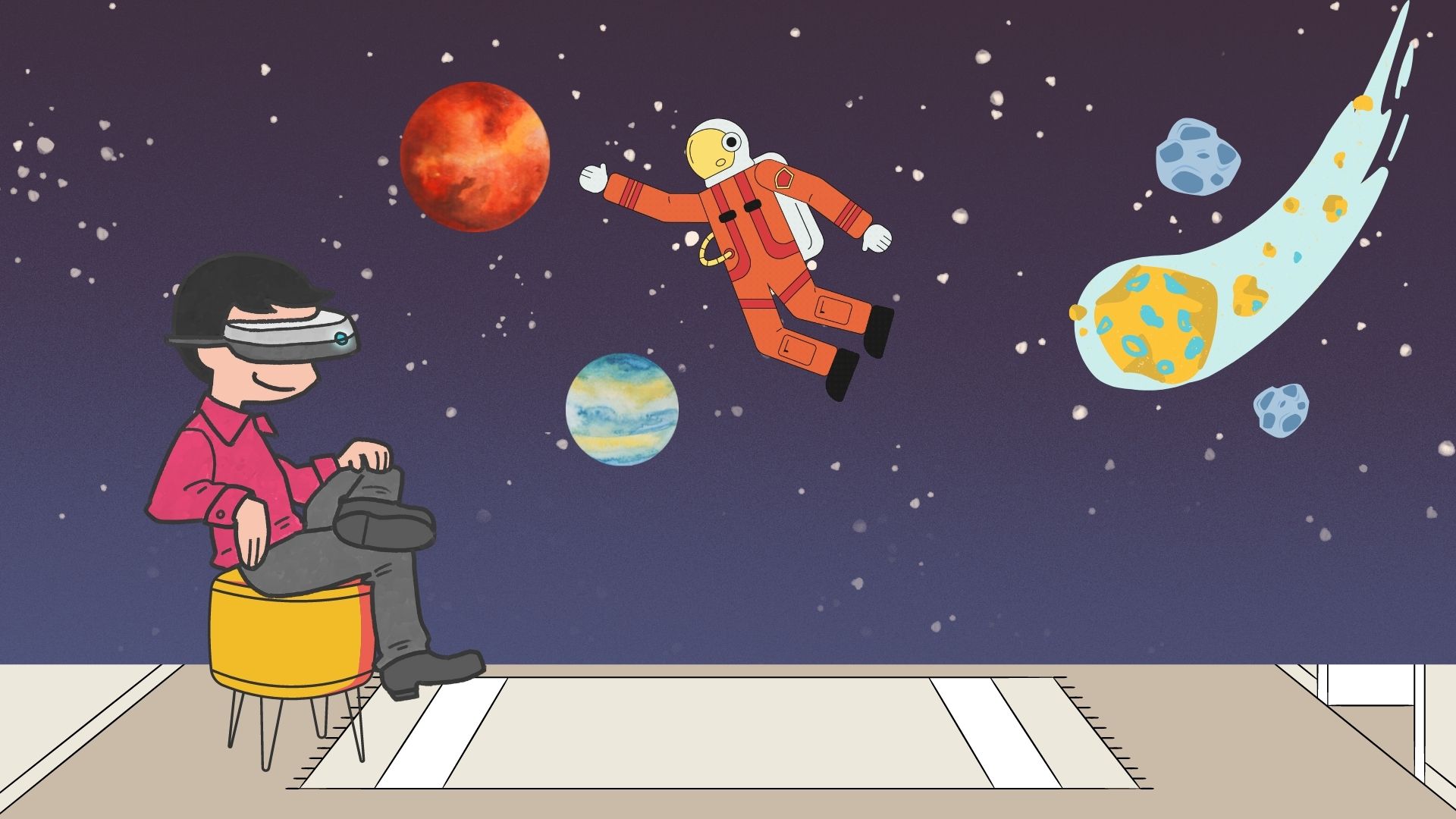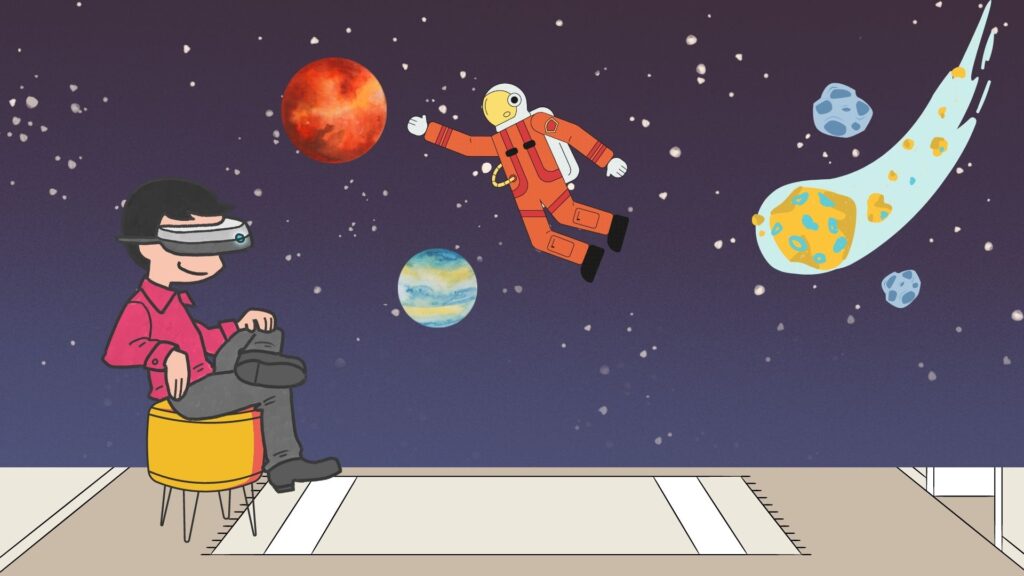 You may purchase land in a variety of various metaverses, each with its own special advantages and qualities. The most well-known metaverses include:
Decentraland
The cryptocurrency Decentraland (MANA) fuels the Decentraland virtual reality platform. It is an Ethereum blockchain-based ERC-20 token that can be used to pay for virtual products and services as well as LAND, the virtual property in Decentraland.
A decentralized virtual environment called Decentraland is run and owned by its people. Users may utilise it as a platform to produce, consume, and make money from content and apps. In Decentraland, users may buy LAND and utilise it to construct whatever they can think of. A built-in market place is another aspect of Decentraland that enables users to exchange LAND, MANA, and other virtual goods.
The Sandbox
The Sandbox is a decentralised platform for the production of user-generated media and interactive entertainment. The SAND token serves as its native currency, and it is constructed on the Ethereum network. Through the use of Non-Fungible Tokens (NFTs), users of the Sandbox may build, acquire, and profit from their own virtual assets. Within the Sandbox metaverse, these resources may be utilized to develop interactive experiences, games, and other kinds of media.
The Sandbox is a cutting-edge platform for user-generated content because of a variety of characteristics that set it apart from other options. Among these qualities includes a decentralized governance structure that gives users a voice in the platform's direction. an integrated market place where users may trade, purchase, and sell NFTs. It has the ability to transform how we engage with digital material and establish itself as a significant participant in the metaverse.
Somnium Space
Built on the Ethereum blockchain, Somnium Space is a decentralised virtual reality (VR) platform. Users may build, own, and make money from their own virtual assets, such as real estate, avatars, and experiences. Accessible via a range of gadgets, including desktop computers, laptops, and mobile phones, Somnium Space is a completely immersive VR universe. It offers a variety of experiences and activities, such as gaming, social meetings, and learning.
The CUBE token, which can be used to buy land, avatars, and other virtual assets, powers the Somnium Space platform. The Somnium Space economy accepts CUBE tokens as payment for products and services as well. A thriving user community exists on the fast expanding platform known as Somnium Space. It is one of the most widely used VR systems worldwide and is positioned to dominate the metaverse market.
Axie Infinity
Players may acquire virtual lands and digital animals known as Axies in the blockchain-based game Axie Infinity. Axies can be bred, traded, and engaged in combat. Due to the nature of axes as non-fungible tokens (NFTs), they are exclusive and irreplaceable. Smooth Love Potion (SLP) tokens may be obtained by players via missions or combat with other players. Axies may then be bred using SLP tokens, or they can be exchanged for different cryptocurrencies.
A Vietnamese game development company named Sky Mavis produced Axie Infinity. Since its 2018 release, the game has grown to be one of the most well-liked blockchain games worldwide. Over 2 million people are active every day on Axie Infinity, which has made over $2 billion in sales.
Axie Infinity has received accolades for its creative application of blockchain technology and for its capacity to give gamers in underdeveloped nations a stable source of income. But the game's high entrance hurdle has also drawn criticism. For many gamers, the price of buying their first Axies team is exorbitant. Axie Infinity is still among the most played blockchain games worldwide, despite its detractors. The game has the ability to completely change the gaming business and provide gamers a new method to make money.