Invested in ATOM and now looking for best Cosmos (ATOM) wallet for you? Next year is shaping up to be a big one for the Cosmos ecosystem and its native ATOM token. With new updates to the Cosmos Hub and the launch of new interoperability focused chains in the pipeline, more people than ever will be looking to get their hands on ATOM. For those new to the Cosmos Network, the most important first step is choosing a wallet where you can securely store your ATOM.
Since there are many Cosmos wallets are available in the market so it is little challenging to decide the best ATOM wallet for you. This article breaks down five of the top rated Cosmos wallets for 2023 based on security, user experience, staking features, and more. By the end of this, you'll have a much better idea which wallet is the best fit for your needs and you will be able to select the best cosmos wallet for you to store your ATOM coins.
What Is Cosmos (ATOM) and Why You Need a Good Wallet
Cosmos is a decentralized network of independent blockchains designed to scale and interoperate with each other. Cosmos is loaded with blockchain tools that will bring about application-specific interoperability among the blockchains. The native token of the Cosmos ecosystem is the ATOM coin, which you'll need a digital wallet to store. A good wallet allows you to securely send, receive and stake your ATOM coins. Staking ATOM means locking up your tokens to earn rewards for helping secure the network.
With the right wallet choice, you'll have a safe place to store your ATOM coins, stake them for rewards and potentially trade them for other cryptocurrencies – all while maintaining control of your private keys.
Best Cosmos Wallets To Store and Stake ATOM:
In this list of best Cosmos wallets, we have added hardware, mobile, desktop, web and browser based wallets where you can store Atom and earn some extra through staking as well. Lets have a look at the list: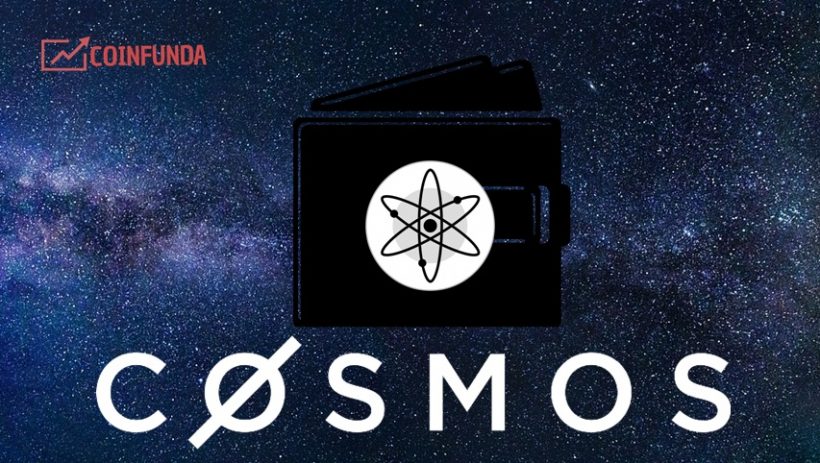 Top 3 Cosmos Hardware Wallets
The top hardware wallets where you can store ATOM coins and also earn some rewards through staking cosmos (ATOM). Using a hardware wallet is the best way to store your ATOM while maintaining full control of your private keys.
Any of these three highly-rated devices will serve you well for safe and convenient ATOM storage and management. These wallets are:
Ledger Nano X
The Ledger Nano X is a popular hardware wallet that supports ATOM and over 1,500 other digital assets. It's a Bluetooth enabled device that allows you to manage your ATOM on the go using the Ledger Live mobile app. The Nano X offers top-notch security with a certified secure chip and PIN code protection.
Trezor Model T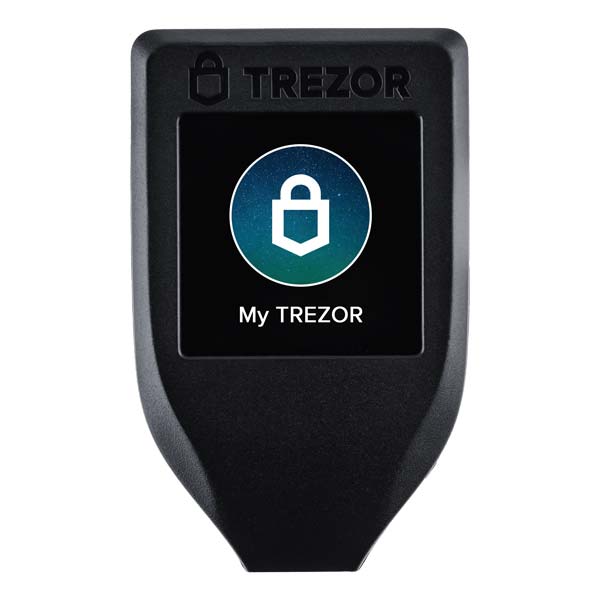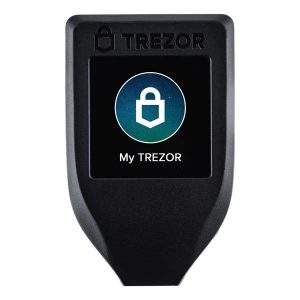 The Trezor Model T is another highly-rated hardware wallet that supports ATOM storage. It features an easy-to-use touchscreen interface and offers the same advanced security features like PIN protection and recovery seed as the Ledger. The Trezor T supports over 1,000 coins including ATOM and connects via USB to your desktop or laptop.
KeepKey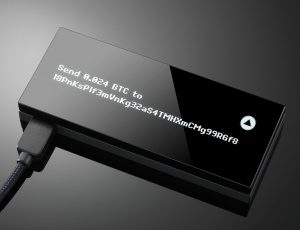 The KeepKey hardware wallet is a simple yet secure device for storing your ATOM offline. It has a sleek design with an interactive display that provides confirmation of all transactions. KeepKey generates private keys on the device itself and never exposes them to the internet, keeping your ATOM safe from hackers and theft. It's also very affordably priced compared to other hardware wallets.
Top 3 Mobile Cosmos Wallets
The top mobile phone wallets where you can store Cosmos (ATOM) and earn some rewards by staking cosmos (ATOM). When it comes to storing your ATOM coins, mobile wallets provide convenience and security. These mobile wallets provide a simple way to store your ATOM coins securely on the go. Choose the one that suits your needs and you'll have peace of mind knowing your assets are in safe hands—your own. Here are the top 3 mobile Cosmos wallets to consider in 2023:
Cosmostation is a popular mobile wallet for ATOM with an easy-to-use interface. It provides a basic overview of your ATOM balance and allows you to send and receive transactions right from your smartphone. Cosmostation supports the Cosmos Hub and all IBC-connected chains, so you can manage ATOM and other IBC tokens in one place. The wallet is non-custodial, meaning you control your own private keys. Available for both iOS and Android.
Keplr is an open-source mobile wallet with a simple but sleek design. It lets you view your ATOM balance, send and receive transactions, stake your ATOM, and vote on governance proposals. Keplr was created by Chainapsis, one of the development teams working on the Cosmos network. The wallet gives you full control of your private keys and backup phrase. Keplr works with the Cosmos Hub and other IBC-connected blockchains. Android version coming soon.
Trust Wallet is one of the most well-liked mobile wallets on the market. Being a member of the Binance family now provides Trust Wallet more legitimacy. Trust Wallet, which can only be used on mobile devices, has a wide range of features, including support for NFT wallets, a dApp browser, staking, and the opportunity to earn by locking tokens for a set period of time.
Top 3 Desktop Wallets for ATOM
These top 3 desktop wallets provide ATOM holders with secure offline storage, staking features to earn rewards, and an easy to use interface to send, receive and exchange ATOM coins, all while maintaining control of your private keys. These wallets differ in their design and additional features but share a focus on security, decentralization and giving power back to the users. For long term ATOM storage and staking, a desktop wallet is a solid. For those who prefer to store their ATOM coins on desktop wallets, here are three of the top options:
Recommended Article
We have also prepared comprehensive lists of desktop  wallets available in the market. Read Here:
Exodus wallet is a popular multi-crypto desktop wallet that supports ATOM storage. Exodus provides an easy to use interface, built-in exchange, and staking rewards for ATOM holders. Your private keys are encrypted on your device and never shared with Exodus. The wallet is free to use and available for Windows, Mac, and Linux.
Atomic wallet is another desktop option for ATOM storage that focuses on security, decentralization and anonymity. This wallet gives you full control over your private keys which are encrypted and stored on your device. Atomic wallet supports ATOM staking and exchange within the wallet interface. The open-source wallet can be downloaded for free on Windows, Mac, Ubuntu, Debian and Fedora systems.
Another non-custodial wallet option is Guarda, which functions as a digital storage facility for desktop, mobile, and Apple devices as well as web browsers via an extension. The third-party multi-currency wallet supports more than 10,000 coins and tokens in addition to ATOM.
Users of the wallet may simply manage and stake their ATOM using its user-friendly interface. Staking is an easy technique that just involves a few stages. The majority of the wallet's code is accessible on GitHub because it is open source.
Top 3 Browser Extension Cosmos Wallets
Any of these browser extension wallets would be an excellent choice for storing your ATOM coins and earning staking rewards. They provide the functionality, security, and convenience that most casual ATOM holders and stakers are looking for. There are a few popular browser extension wallets that make it easy to store your ATOM coins. These wallets integrate directly with your browser so you can access your funds quickly and easily. These wallets are:
Cosmostation is a popular browser extension wallet for Cosmos ecosystem coins like ATOM. It's available for Chrome, Brave, and Firefox browsers. With Cosmostation, your private keys are stored locally on your device so you have full control over your funds. You can stake your ATOM, claim staking rewards, and delegate to validators right from the wallet interface. Cosmostation also supports IBC transfers between Cosmos chains.
Keplr is another highly-rated browser extension wallet for the Cosmos ecosystem. It offers similar functionality to Cosmostation, allowing you to store, stake, and transfer ATOM and other Cosmos coins. Keplr is designed to provide maximum security for your assets while also being user-friendly. It has an intuitive interface where you can view your balance, transaction history, staking rewards, and validator information. Keplr is available for Chrome, Brave, and Firefox.
Math Wallet is a multi-chain browser extension wallet that supports major blockchains like Cosmos, Polkadot, Ethereum, and others. For ATOM holders, Math Wallet lets you store, stake, transfer, and claim staking rewards directly within the wallet interface. Math Wallet uses advanced security features like private key encryption and 2-factor authentication to help keep your funds secure. It is available as a browser extension for Chrome and Firefox.
How to Choose the best Cosmos Wallet for You?
Choosing a secure, user-friendly Cosmos wallet tailored to your needs will give you peace of mind knowing your ATOM coins are safely stored and accessible whenever you want to send, receive, stake or vote. When choosing a Cosmos wallet, there are a few factors to consider based on your needs and level of experience. You should always look for:
Security: For maximum security, a hardware wallet like Ledger or Trezor is your best choice. These provide offline storage for your ATOM coins. Software wallets on your phone or computer do have some risks, but for smaller amounts a reputable wallet like Trust Wallet or Atomic Wallet should work fine. Take normal precautions like enabling 2-factor authentication and backing up your recovery phrase.
User Experience: How tech-savvy are you? Hardware wallets provide top security but the setup process can be complicated for beginners. A user-friendly software wallet may be better to start. Look for an intuitive interface, built-in features like staking and governance voting, and available customer support. Some wallets like Keplr and Cosmostation are designed specifically for Cosmos and may provide the best overall experience for ATOM holders.
Access and Features: Think about how and where you want to access your ATOM coins. A mobile wallet allows on-the-go access from your phone, while a browser extension like Keplr can be used anywhere. Consider available features like staking, governance voting, airdrop claim functionality and more. The right wallet for you will depend on which of these options are most important.
Cost: Hardware wallets do come at a cost, typically between $50 to $150. Software wallets, on the other hand, are usually free to download and use. If cost is a concern, start with a reputable free software wallet. You can always upgrade to a hardware wallet later as your ATOM holdings increase.
Conclusion
How to select a digital wallet to store your ATOM crypto coins is an important decision. The options explored offer solid security, usability and Cosmos ecosystem integration for any investor's needs. Whether you're looking for a simple starter wallet, a fully-featured power-user wallet or something in between, there's an option on this list to suit your requirements. The Cosmos network continues to build exciting new functionality into their ecosystem, so picking a wallet that will grow with the network is key. You can choose any of the wallet listed above in  this list of best Cosmos wallets to store you ATOM coins.