What is Bitcoin SV (BSV)?
Bitcoin SV or BSV was created after Bitcoin Cash was forked in November 2018. It is one of the official coins of the Bitcoin Cash network. Bitcoin SV (full form Bitcoin Satoshi's Vision) proudly named their new coin after Satoshi Nakamoto, one of the pioneers behind the development of bitcoins. The BSV coin has been developed following the principles of bitcoin bringing in more decentralization and scalability into the network.
The BSV project was undertaken by the nChain Development Company. During the hard fork of BSV, the price of bitcoins experienced a sharp decline but BSV reached a top spot in bitcoin market capitalization. Now that the BSV coins have been created, there is a need to store the coins in a secure wallet.
10 Best Bitcoin SV Wallets
Since Bitcoin SV coins are a result of a hard fork, there are not too many wallets that support the coin. There are however a few third-party wallets but they often fail to meet the basic criteria of security, customer support, intuitive interface, etc. Here we have finalized a few wallets that not only support BSV but also will provide security to your funds and personal data. Let's discuss about best Bitcoin SV Wallets For BSV coins:
Trezor BSV Wallet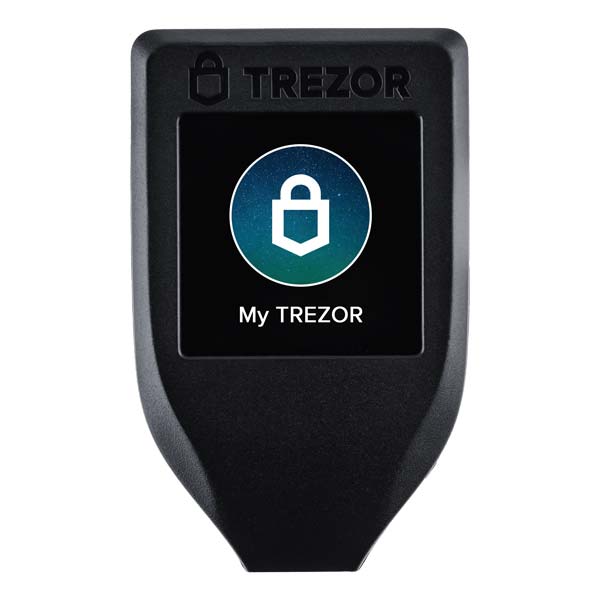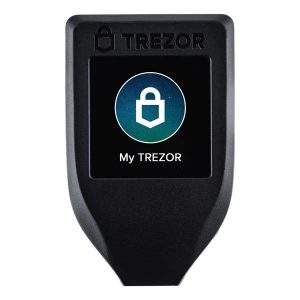 The Trezor Model T has a colorful touchscreen, which makes it easier to use compared to the Ledger Nano X, which doesn't have this feature. Many people who have reviewed the Trezor Model T really like this touchscreen, and they think it's one of the best things about the device. It helps you enter your PIN and check your cryptocurrency addresses without any fuss.
Although the Trezor Model T is more expensive than the Ledger Nano X, it provides similar security and offers some extra perks. You can actually buy cryptocurrencies like Bitcoin, Ethereum, BSV, Ripple etc right from the Trezor Wallet app using regular money. Plus, you can also swap these assets within the app. Trezor has clear instructions on how to do all of this on their website.
The box that the Trezor Model T comes in includes the device itself, a magnetic dock, a USB-C cable, two recovery seed cards, and some Trezor stickers. Moreover, Trezor supports a wide range of cryptocurrencies including popular ones like Bitcoin, Ripple, Ethereum, BSV and many more.
Ellipal  Hardware Wallet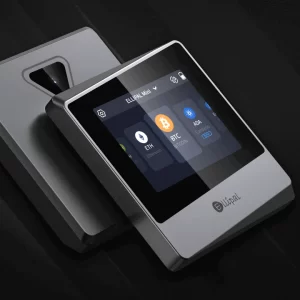 The Ellipal hardware wallet has a user-friendly mobile app available for both iOS and Android. Setting it up is a breeze, and the touchscreen works smoothly and accurately. The wallet offers security features like a pattern lock screen and password protection, with the caveat that forgetting your password means you'll need to restore your wallet using the seed phrase.
Ellipal supports 12 and 24 seed phrases and even allows the import of private keys, a feature not always found in other hardware wallets. However, updating the firmware can be a bit of a hassle, requiring you to download updates onto an SD card and insert them into the device. One notable feature is that Ellipal has its own rechargeable battery, eliminating the need to connect it to a computer. In terms of supported cryptocurrencies, it covers a wide range including BSV, making it suitable for most crypto users.
Atomic Wallet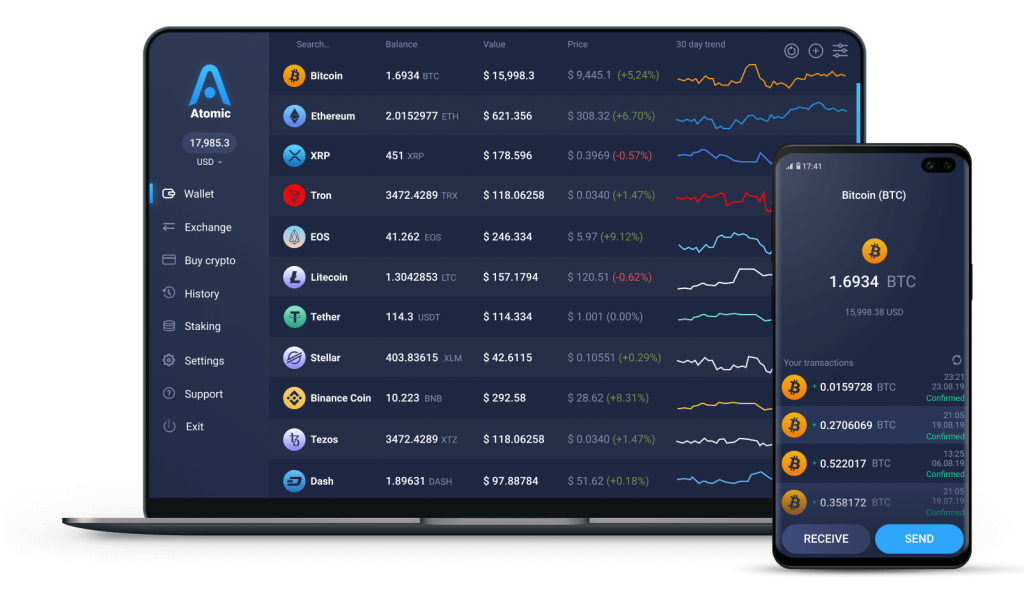 Atomic Wallet is an open-source, decentralized, anonymous, multi-coin wallet that supports more than 300+ coins and multiple tokens including Bitcoin SV (BSV). Users are allowed to exchange the cryptocurrencies within the wallet through a built-in exchange feature. Users can earn extra through one-click staking of the PoS coins. Currently, Atomic Wallet is airdropping 15 AWC coins for downloading the wallet. S.
Guarda Wallet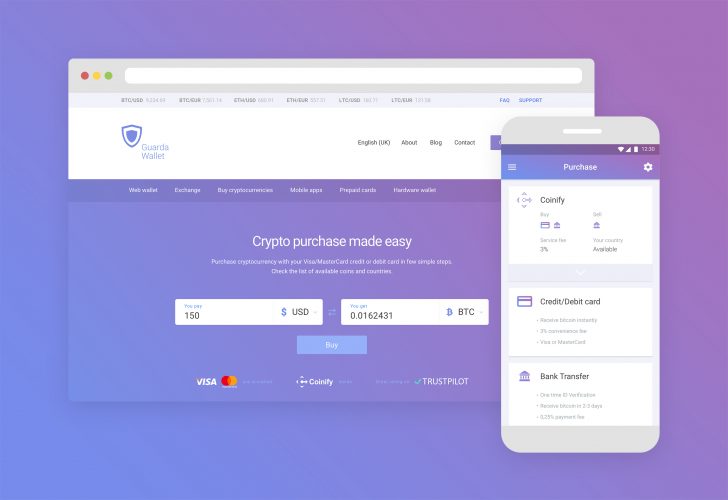 Guarda wallet is an all-in-one, non-custodial cryptocurrency wallet designed for users having multiple cryptocurrencies in their portfolio. It is a simple, easy-to-use, secure wallet that can be accessed from any device like a mobile phone or a desktop computer. It supports a huge list of crypto-asset including Bitcoin SV (BSV).
In the Guarda wallet, users can buy, exchange, and skate cryptocurrency. Staking is a way through which users can earn periodic rewards for holding crypto assets. A few wallets currently support staking and Guarda is one of them.
Electrum SV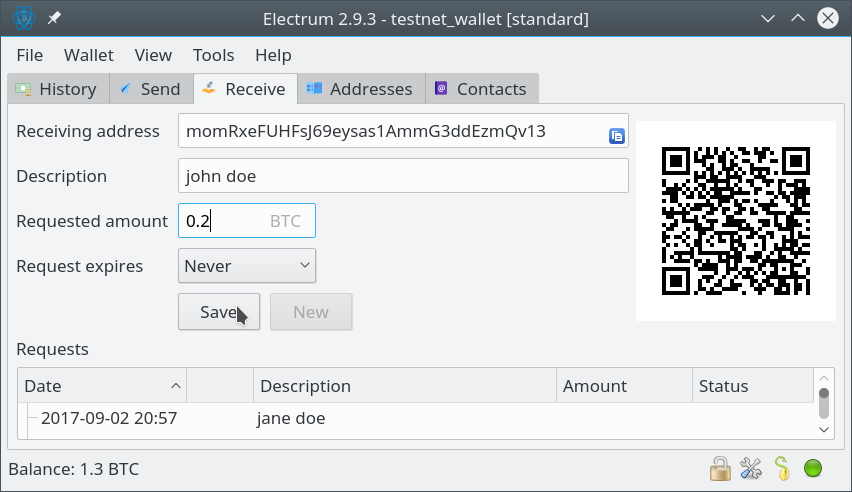 Electrum SV is a desktop wallet and supports all the major operating systems like Windows, Linux, Mac OS, etc. Electrum wallet was founded by Thomas Voegtlin and is one of the most popular wallets for storing bitcoins. Electrum is a hierarchical deterministic or HD wallet which means you do not need to generate different addresses every time you receive coins in your wallet.
Electrum SV also has a splitting feature whereby you can split your Bitcoin Cash coins into BSV coins. The wallet is also supported by other wallets like Trezor, Ledger, KeepKey, etc. Electrum SV is completely safe as you can store your private keys on your own device.
Exodus Wallet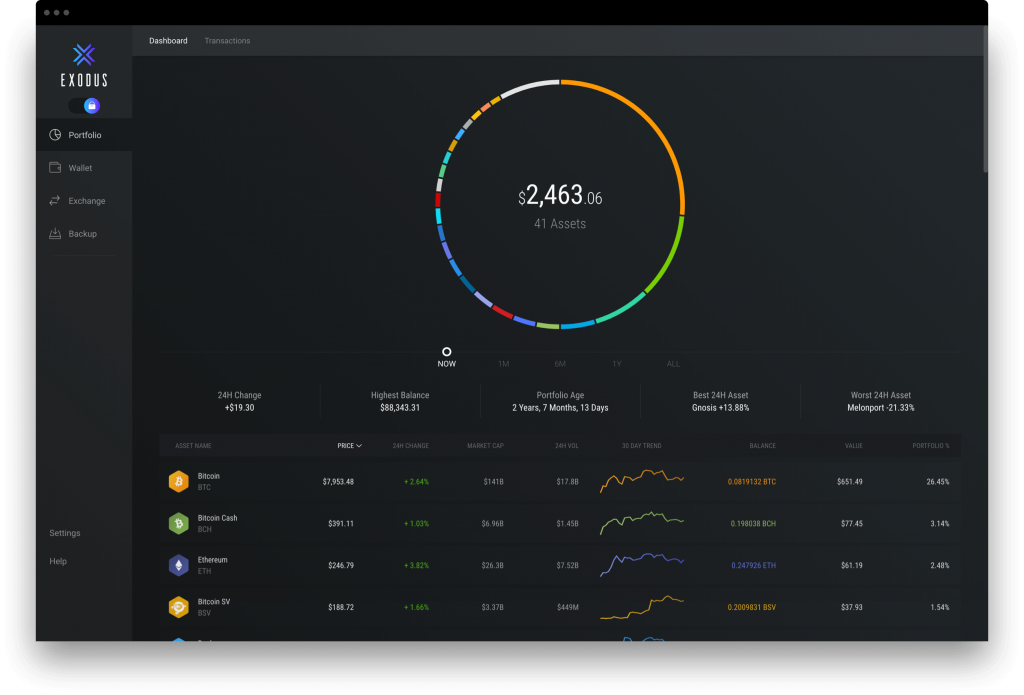 Exodus is a desktop wallet and can be installed into desktops supporting Windows, Mac OS, and Linux. This wallet is also available for mobile devices. This is a third-party wallet and supports multiple cryptocurrencies including BSV. Exodus has a crypto exchange function supported by ShapeShift whereby you can exchange your crypto coins within the wallet itself. The wallet has an intuitive interface where you can view your portfolio, keep a backup of your addresses, and transactions. You can also integrate Exodus with the Trezor wallet and keep your private keys safely in the Trezor wallet.
Coinomi Wallet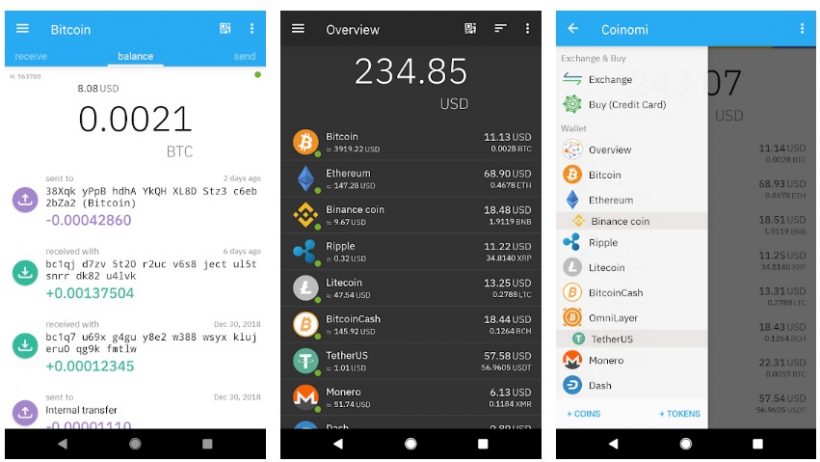 Coinomi is a multicurrency wallet that was launched in 2014 and currently supports more than 380 cryptocurrencies. Coinomi does not reveal your IP address or store your private keys in its server while you are doing crypto business in the network. The wallet offers cryptocurrency swaps and is supported by Changelly and ShapeShift features. The wallet supports both desktop and iOS phones. You can download the application from Google Play and Apple iTunes into your iOS phones.
The desktop version is quite good and supports Windows, Linux, and Mac OS. However, one of the major drawbacks of this wallet is that it is not an open-source wallet but fortunately has not reported any major hacks or infiltration over the past few years.
Edge Wallet
Edge is a multicurrency mobile wallet and apart from BSV, you can store 21 other cryptocurrencies. The wallet was first launched back in 2014 under the name of 'Airbitz' but was relaunched in February 2018 as the Edge wallet.
Edge is a wonderful mobile wallet with a really intuitive interface and portfolio where you can view all your daily transactions and keep track of your wallet funds. The wallet also provides exchange swap facilities between BSV and other cryptocurrencies. You can also buy other crypto coins using your native fiat currency. One of the good news is that the Edge wallet is a fully open-source wallet and so you are assured about the security verification of your code. The wallet is available both for Android and iOS users.
Blockchain Multi-platform Wallet
Blockchain multi-platform wallets can be downloaded both on your desktop and mobile devices. The wallet was launched in 2011 and so far, has over 33 million users worldwide.
The Blockchain wallet is a browser wallet and offers one of the lowest fees for transactions in the crypto market. The wallet also offers some of the best security features in the market like the 2-step verification process. Another security feature is that every time you do a new transaction, the wallet will create a new address which makes it very difficult for third parties to track down your wallet address and ensures full privacy to your data.
HandCash Wallet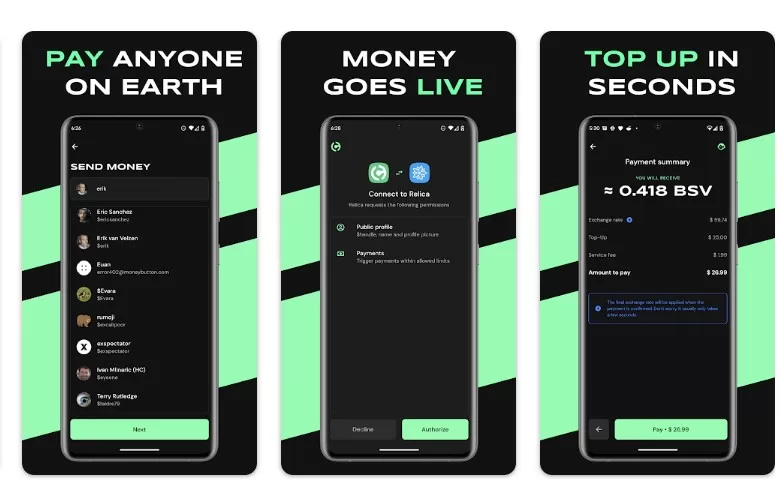 HandCash wallet is a simple mobile wallet that supports both Android and iOS phones. You can send and receive bitcoins by using your phone's contact list.
One of the unique features of this wallet is that you can remain completely anonymous by using a nickname in place of your wallet address for sending and receiving Bitcoin SV coins. You can keep a backup of your wallet on Google Drive and quickly recover the funds whenever you want. The wallet works on the main net.
Summary
Bitcoin SV (BSV) emerged as a result of a Bitcoin Cash fork in November 2018, and it's one of the official coins of the Bitcoin Cash network. The project aimed to bring more decentralization and scalability to the network, and it was developed by the nChain Development Company.
However, as BSV coins are a product of a hard fork, not many wallets initially supported it. Here, we discussed some of the best wallets for storing BSV securely. These wallets provide various features and security options to store your BSV securely, catering to both beginners and experienced users in the cryptocurrency space. You can choose any of the Bitcoin SV (BSV) wallets above based on your requirements.