AceBusters Review : ICO for Decentralized Poker On Ethereum Blockchain
AceBusters is an online decentralized gaming platform or network that operates over the blockchain of ethereum (ETH). It brings an outstanding revolution in the category of poker games. It re – assembles a broken system with the help of its advanced blockchain mechanism, thereby overcoming the scams associated with the poker market. It depends on smart contracts and provides an escrow protection mechanism to the users.
Signup link to AceBuster Crowdsale: https://acebusters.com/
Promo Code: e2445cfb
It is a cryptographic network that holds a protocol known as Mental poker, which is based on peer to peer technology. It provides an unique excitement and pleasure to those, who play poker games. Its partnership concerns include Ambisafe, Kind beetle, and Droid labs and so on.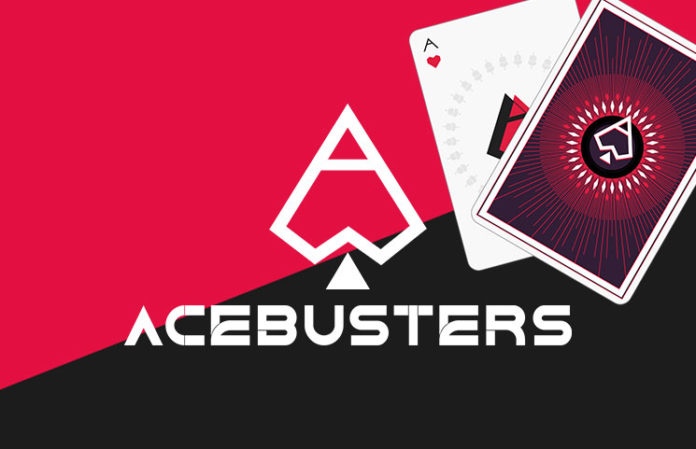 A decentralized application of acebusters is termed as Dapp, which is nothing but a set of tamper – proof and open source smart contracts over the blockchain of ethereum. It is generally a platform used to regain the credibility and popularity, which are lost by a particular network due to the scam issues. When an user wants to participate in this online poker revolution, he or she must join the crowdfunding process.
Need of AceBusters:
Acebusters acts as a solution for the following problems associated with the online poker games:
Scam or fraudulence issues
Player deposit risk
Liquidity fragmentation
Lack of mobile application
Acebusters Tokens:
The following are the two different kinds of tokens offered by Acebusters:
The Acebusters tokens known as players' token that allows users to play games and protects the players' bankroll from market volatility, can be distinguished as Nutz (NTZ) while the investors' and affiliates' token, that allows investor to profit from the progress of the Dapp known as Acebusters Power (ABP) tokens.
Unique features of Acebusters:
It is an autonomous platform that holds a simple and easily usable interface.
It contains an enthusiastic, professional and innovative team, which is responsible for giving support to the users.
It never shares the personal details of the users to anyone unlike the other blockchain apps, thereby ensuring the privacy of the users.
It keeps the users' wallets safe and secure, since they are pseudonomous identifiers.
It offers a rakeback of almost 100% to the poker players.
It gives an extra income to the users with the help of its distinct network affiliate program. This feature allows anyone to join this network as an affiliate at an instant manner.
It is a great platform for poker, since it offers a huge profit or gain to its investors.
It offers several bonuses to those, who wish to buy Acebusters tokens at the token sale.
It offers several distinct services like bets settling and card dealing.
It provides high liquidity to the users.
It imposes only very low charges, since it does not involve any regulatory compliance or operational cost.
It does not facilitate any kind of third party services, so that the costs will be very low in nature.
It ensures high accessibility and it is compatible with both web and mobile devices.
There is no need for the users to undergo any kind of verification process.
ICO/Crowdsle Event​ Details:
Event​ ​Start date: 21st September 2017 @ 13:00 (UTC)
​Duration: 3 days min 30 days max
Discount: 33% throughout
Minimum goal: 5,000 ETH and 30,000 ETH soft cap (active as of day 4)
Power​ ​Before​ ​Event: 630,000 ABP
Power​ ​Issued​ ​during​ ​Event: 70,000 ABP – 270,000 ABP
Important Links:
Official ICO/Crowdsale Page
Click for Dapp link
Facebook link: https://www.facebook.com/acebusters.poker
Twitter link: https://twitter.com/ace_busters
Contact email id: info@acebusters.com