6 Best Affordable Hardware Wallets 2022-2023 [Price Less Than $70]
Hardware wallets are physical wallets or small devices that can be connected to a laptop or any other device with a USB port. Hardware wallets by far are the most secure wallets as they store all your passphrases or PIN codes offline. Whereas, software or web wallets store your private keys online and hence are susceptible to hacking or infiltration.
The fundamental element of a hardware wallet that separates it from any other wallet is its "enhanced security" feature. Today, hackers have become very smart and no matter how well-encrypted your private keys are, they can break through your PIN codes. Hardware wallets store private keys in a secure and safe place called the microcontroller which is very difficult to hack. Furthermore, you need the device to get access to the private keys. So, even if your wallet is stolen or lost, your funds are safe. Remember,  in some wallets, you get three attempts to unlock your hardware wallet. After that, your wallet will be locked and you will need your 24-hour recovery passphrase to unlock it.
Recommended Article: 25 Best Bitcoin Hardware Wallets [Mega List]
Best Low-Cost Affordable Hardware Wallets
The price of hardware wallets lies between $35 to $700. Many of the users can not afford a hardware wallet with a high price tag. In this article, we have listed some low-cost affordable but highly secure hardware wallets to keep your funds safe and in your control.
SafePal S1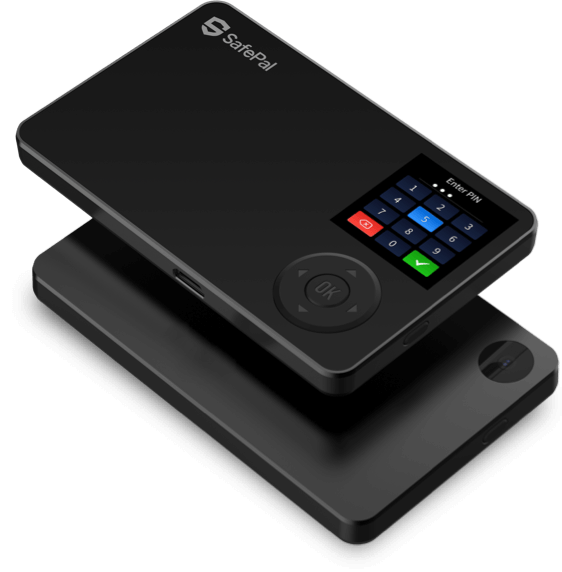 Backed by Binance, SafePal is a one-stop destination to store, manage, and trade your cryptocurrencies. The hardware wallet is not only secure but has a user-friendly interface that is easy to use. At present, the wallet supports 20 blockchain communities. One of its key features is to support of Binance Smart Chain. The multicurrency wallet supports more than 10,000 cryptocurrencies and NFT tokens. SFP is the native token of the wallet. Wallet holders can earn rewards for staking SFP coins and can also participate in the community governance protocol.
The SafePal S1, a by-product of SafePal is a cold-storage hardware wallet and is currently available at $39.99 and comes with a one-year warranty. Another product the SafePal Cypher comes at $44.99 with stainless steel metal body and is fire-proof as well. You can also buy the SafePal leather case priced at $9.99 only. The beautiful leather case has velvet interiors and is perfect for protecting your wallet from scratches.
Prokey Optimum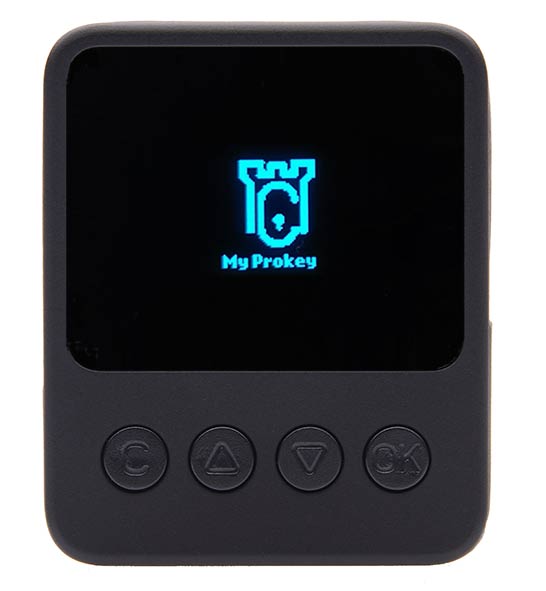 The Prokey is an HD (hierarchical deterministic), easy-to-use cold-storage wallet. The wallet has a sleek design with an LCD screen and 4 buttons for optimum use. It comes with 2 USB cables and has a Micro-B connector that can be easily connected to any device with a USB port. The wallet supports more than 1200 cryptocurrencies including BTC, ETH, USD, Litecoin, Dash, etc., and at an affordable price of just $59. The wallet has WebUSB feature and hence supports most of the web browsers including Google Chrome, Microsoft Edge, Linux, Windows, Mac OS, etc. The HD (BIP39) offline wallet comes with maximum security features including two-factor and FIDO authentication that secures your passwords and passphrases. Wallet holders can further use the recovery seeds to log in to their wallet in case their wallet is stolen or lost. Furthermore, secure firmware installation secures the wallet from third-party infiltration. You can also download the wallet into your android or iOS phones. Read more about Prokey Optimum in detail.
Trezor One
If you are looking for a long-trusted wallet to store your bitcoins, Trezor One White is a perfect choice! Based on the "Zero Trust" approach, the hardware wallet boasts of multiple security layers of malware protection to protect your funds and personal information. Trezor One also serves the purpose of the U2F hardware token and ensures that all transactions are authentic and verified. The wallet is fully transparent and supports more than 1000 crypto coins including Bitcoin, Ethereum, Litecoin, Ethereum Classic, Dash, Zcash, etc. The wallet is supported by Windows, Mac, and Linux OS and can be downloaded into your Android phones. The bright OLED screen allows you to see all the features and details clearly. The wallet is very light-weighted, only 12 gm, and comes with a Micro USB connector so that you can easily connect it with your Android mobile or laptops. The wallet has CE and RoHS certifications and is currently priced at 48.76 EUR.
Ledger Nano S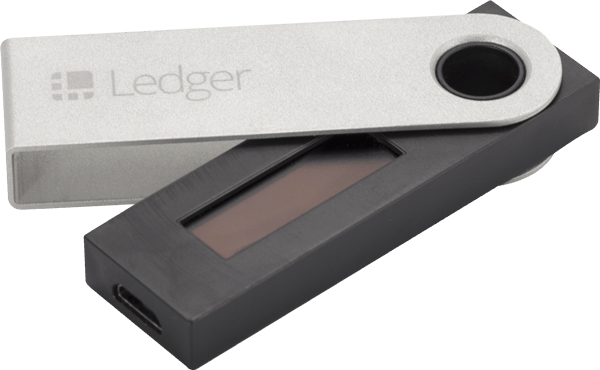 Who hasn't heard of Ledger Nano S? It is one of the oldest hardware wallets operating in the crypto market and perhaps the most trusted one. The multi-currency wallet is completely offline and hence your funds and PIN codes are completely safe. The wallet supports more than 1500 crypto coins including Bitcoin, Ethereum, Bitcoin Cash, Ripple, Litecoin, etc. When you are first signing up with your wallet account, you need to provide a 4-digit secure PIN code. After you successfully log in to your account, you will be given a 24-word recovery passphrase. You can use this passphrase to recover your wallet if it is lost or stolen. Ledger Nano S has a stainless-steel cover which is quite durable. At present, its price is INR 5,525.22 ($59). The problem with Nano S is its limited memory and you have to install a separate app for each coin within your ledger dashboard.
SecuX STONE W10 Lite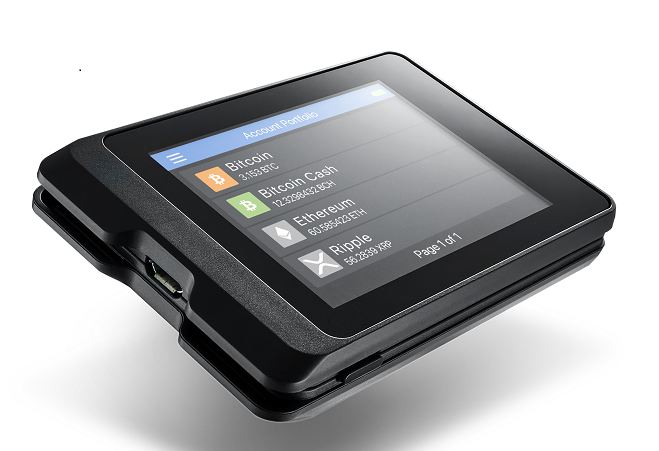 The SecuX W10 Lite is the entry model crypto hardware wallet of the SecuX family. The wallet is tamper-resistant and is secure to store all your crypto coins including Bitcoin, ERC-20, Ethereum, Bitcoin Cash, Litecoin, Ripple, etc. The wallet supports Windows, Mac, and Linux operating systems and comes with a USB Micro-B processor. The wallet is convenient, has a 2.8-inch color touchscreen, and has the latest firmware version installed for seamless use. Currently, the wallet is priced at $69.00 only.
Exclusive Deal: You can use eCoupon code "CoinFundaW10" to get 10% off at SecuX Online shop, here: https://secuxtech.com/shop/
KeepKey
Acquired by Safeshift, Keepkey is one of the oldest and reputed hardware wallets that supports more than 40 crypto assets. As a product of instant crypto to crypto exchange Shapeshift, this wallet supports the exchange of crypto inside the wallet itself. The wallet works on the THORChain blockchain network and is completely transparent. There is no need for KYC verification and supports for both mobile phones and web platforms. KeepKey ensures that all your private keys are stored offline to secure them from malware and infiltration. The 12-word recovery passphrase can be used to recover your wallet if it is stolen or lost. The simple yet sleek design makes your wallet operations easy and effortless. FOX token holders on ShapeShift can get a chance to win rewards every day. The price of the Keepkey wallet is $49 only.