Hot Spot: Five Hottest Metaverse Currency
If you are a science fiction fan, then you must have come across the term Metaverse. It has made its way into the cryptocurrency world, and investors are excited. In this article, we will discuss the Game-fi metaverse currencies in detail.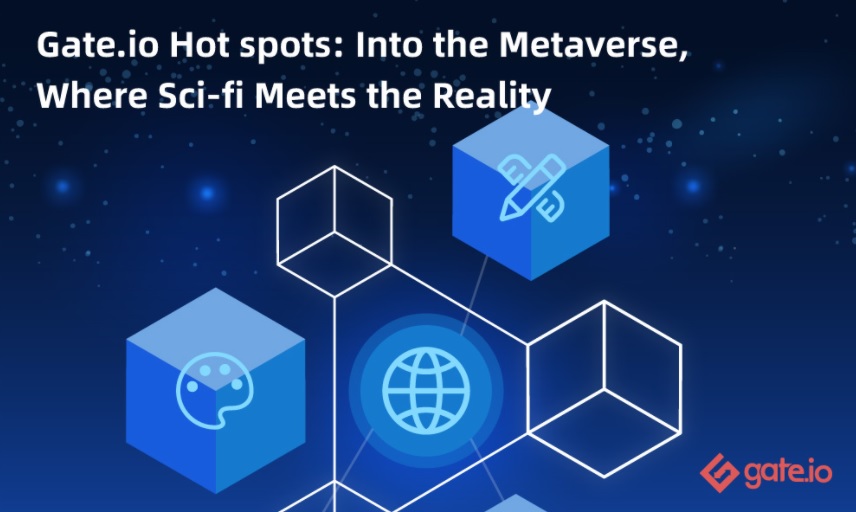 What is Metaverse
Metaverse is coined from two phrases. The term "Verse" refers to the universe while "Meta" refers to Beyond. Metaverse is a new project by Game-fi that allows users to play games and earn money by selling collectibles and reward tokens. This project is inspired by metaverse games such as Minecraft, allowing gamers to roam around the universe, replicating things from the real world. 
Metaverse games are attached to cryptocurrency coins that can be traded on the exchanges. The popularity of NFT and Metaverse games that allow people to collect items such as new skins has helped Metaverse gain a lot of traction. 
Metaverse has brought immense benefits to gaming enthusiasts and the overall crypto community. Gamers can play games and make an income by collecting and selling items. Besides, investors can also participate by trading these tokens for profits. 
Metaverse Currencies on Gate.io
AXS
Axie Infinity is an online game for raising pets with simple gameplay and a thrilling battle system. AXS is the digital currency derived from the Axie Infinity game. Its main use cases are payment, staking, and governance. 
SLP (Smooth Love Portions)
This is the second Token associated with the Axie Infinity game. You can earn this Token by completing tasks or winning duels. Since the game is all about trading, breeding, and dueling, you can use SLP rewards for breeding the next generation of pets. After earning SLPs, you can trade them on Exchanges Like Gate.io. 
MANA
MANA is a cryptocurrency derived from the decentralized VR game Decentraland. It's a 3D metaverse with both social and economic aspects of life. MANA is used as a governance token. You can also acquire land and other assets in Decentraland using MANA. 
SAND
SAND token is associated with the virtual world game Sandbox, used as the currency in this virtual world game. You can play this game and earn the SAND tokens, which are tradable on the exchanges. 
SKILL
SKILL is a popular Token derived from the CryptoBlades game. It is deployed on the Binance chain with a maximum supply of 1 million coins. Apart from buying in-game assets with SKILL, you can trade them on popular exchanges such as Gate.io.
How to get started on Gate.io
Trading on gate.io is very easy. Follow these steps:
Sign up

on the Gate.io website

Buy cryptocurrency using Fiat currency by clicking on Buy crypto on the top right corner. Alternatively, you can deposit your existing crypto assets by clicking wallet on the main menu

Click trade to exchange your coins for other coins

To withdraw funds, click on the wallet and select withdraw
What are the reward activities on Gate.io?
Gate.io rewards its active users every day using its new loyalty point system, 1 Point = 1USD. On Gate.io, users can use points to deduct transaction fees. The loyalty point system makes Gate.io become one of the lowest transaction fees in the market. Let's review some of the active reward activities on Gate.io right now.
Daily attendance.

Users get rewarded points for login on to the platform for seven days, 14, days and 28days without interruption.

KYC2 verification.

You will receive up to $1000 test USDT after verifying KYC2. 

Fiat transactions

. Earn 20 points for your first fiat trade.

Deposits.

Get 30 points for depositing above 0.05 BTC

Join the Telegram Community.

Earn five contract bonuses for joining the official telegram group.

https://t.me/gateio
Social trading.

Earn 10 points for subscribing to social trading for the first time.

Perpetual Contract transaction.

Earn 30 Points

Quantitative strategy.

Copy a quantitative strategy for the first time and earn $10 points
Other reward activities include Growth tasks, experience tasks, and trading volume tasks. You can use these points to cover your trading fees.