8 Best Solana (SOL) Wallets in 2022
Solana (SOL) is an open-source blockchain project that aims to create a permission less, high-performance blockchain. Anatoly Yakovenko, a former Dropbox engineer, launched Solana in 2017 in conjunction with Greg Fitzgerald and Eric Williams. According to the project's developers, the fourth generation blockchain intends to provide "the open infrastructure necessary for worldwide adoption."
The Solana ecosystem employs an open architecture to provide substantially more scalability than current blockchain technologies.
Is Solana (SOL) a good investment?
Solana has shown to be an excellent investment thus far, with the price likely to rise more in the long run. According to analysts, the value of Solana appears to be rising, and Solana may prove to be a sensible investment. Simply said, Solana is a low-risk investment with high potential returns.
This article explains the many wallet choices accessible to Solana users that want to transfer, receive, and interact with SOL tokens on the Solana network. Before we start, lets first try to comprehend "what is a wallet?", a crypto wallet is fundamentally a gadget or programming that keeps a bunch of keys and might be utilized to move, get, and track cryptographic money. There are also a number of smartphone applications and computer applications that offer a user-friendly experience for creation of a wallet.
Best Solana Wallets For SOL Coins:
Solana's native command-line tool, as well as third-party wallets, support a variety of wallet types. We advocate utilizing one of the app wallets or a browser-based online wallet for the majority of users, since they will give a more comfortable user experience than using command line tools.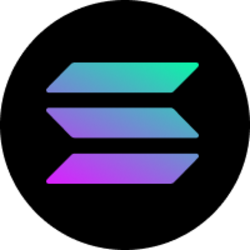 MOBILE APP WALLETS
SimpleHold (Sponsored)
Store and swap your Solana tokens with incredible ease and simplicity! If you're looking for a flawless way of storing and swapping your EOS assets, the SimpleHold wallet is surely an option.
SimpleHold wallet is non-custodial and absolutely free to use. No sign-up, KYC; you're the only owner of your account. Get the lowest prices on the market that an aggregator finds for you. The wallet provides a wide token variety — 200+ assets to pick for your crypto trades. Above all, you have a unique opportunity to all your NFTs within the wallet. The WalletConnect feature helps you quickly connect to various Dapps. Link a Ledger or Trezor cold wallet to add extra protection to your assets. A reputable SimpleSwap exchange backs SimpleHold.
Try out a mobile app for iOS and Android platforms and as a browser extension. Follow SimpleHold on Twitter, Reddit, Telegram, Instagram, and YouTube!
Atomic Wallet
Atomic Wallet is a cryptocurrency wallet and trade programme that supports over 500 currencies and tokens. The core feature of the wallet is its decentralised exchange, Atomic Swap, which is also the name of the wallet. The Atomic Wallet was founded in 2017 by Konstantin Gladych, the co-founder and CEO of Changelly. It works with a variety of operating systems, including Windows, MacOS, Android, and iOS. It enables users to acquire cryptocurrencies like Bitcoin, Litecoin, and Ethereum using their bank card rather than a centralised exchange. It has grown in popularity within the crypto community. Our Atomic Wallet Review will assist you in determining whether it is appropriate for you.
PROS
CONS

Easy to use

Compatible with nearly every device including Windows, Mac, Android, Linux and iOS

Ability to purchase cryptocurrency in wallet

Only certain cryptocurrencies available for purchase in wallet

No hardware wallet support

Support is mediocre
Claim your free 15 Atomic Wallet Coin (AWC):
Download Atomic Wallet and complete the setup.
go to setting->airdrop
fill your email id and use p172G5R to get 15 free AWC coins.
EXODUS 
Exodus is a multi-currency wallet that can hold more than a hundred different cryptocurrencies. The crypto wallet was previously only available on the desktop, but it is now also available on iOS and Android devices. Exodus stands itself from other wallets by focusing on those who have never used cryptocurrency before. It features a user-friendly design, and its creators have spent a lot of time and effort improving it to make it more intuitive.
PROS
CONS

Over one hundred cryptocurrencies

Intuitive interface

Supports all platforms

Updated every two weeks

Not fully open source

Custom fees only for Bitcoin
TRUST WALLET 
Trust wallet is a decentralised mobile wallet that supports ERC20, ERC223 and ERC721 Ethereum-based currencies. It also functions as a Binance Smart Chain wallet, supporting BEP20 as well as the Binance and Binance US exchange coin ecosystems. Trust Wallet is a platform that connects consumers to a variety of blockchains. Every cryptocurrency blockchain has its own public address for storing and encrypting that particular coin. The Trust wallet simply provides a way for its customers to connect to the blockchain. It is a completely free software that does not make any money from its users.
PROS
CONS

Complete possession of your private keys

Intuitive interface.

Support a wide range of crypto assets and tokens

Compact size

Only available in mobile, no browser or PC access

Custom

Less secure than hardware wallets
WEB WALLETS
Phantom
Phantom is a non-custodial, chrome extension, Solana crypto wallet rethought for DeFi and NFTs with a straightforward, perfect and well-designed UX.
SolFlare
SolFlare.com is a local area made non-custodial web wallet that was constructed explicitly for Solana. SolFlare upholds the creation and the board of stake records, and enables clients to send and get any SPL Token
Sollet
A non-custodial wallet, that is web based was created by the Project Serum for easy transfer of SOL and any SPLY Token on sollet.io 
MathWallet
With the help of chrome extensions and wallet interfaces, MathWallet chains wallet addresses for transfer of SOL and SPL Tokens. 
HARDWARE WALLETS
The Solana CLI currently supports the following hardware wallets: Ledger Nano S and Ledger Nano X. The key difference between the two is that, Nano X connects to iOS devices, while the Nano S only works with desktop computers and androids. They both support the same coins. The other major difference between the two is Bluetooth connectivity, while Nano x supports it, Nano S does not. 
Read: List of 25+ Hardware wallets
WHICH WALLET SHOULD YOU CHOOSE?
When it comes to choosing a wallet, there's no perfect solution, and no matter which kind of wallet you choose, if you don't understand the basics of security, you can still become the target of malicious actors.
Hardware wallets are more preferable because they minimize the risks that we can't control such as major data breaches at cryptocurrency exchanges or malware that exploits zero-day vulnerabilities in mobile and desktop operating systems. To be clear, hardware wallets are not perfectly secure. But some types of supply chain attacks are harder to pull than phishing scams. Also, in the past few years, the landscape has evolved much and hardware wallets have become much easier to use, giving you a nice combination of security and convenience.