7 Best Crypto Exchange In UK (United Kingdom)| buy Bitcoin in UK | 2020 Edition
To buy Bitcoins in the UK, you need to have a proper bitcoin exchange market. The bitcoin UK market has some of the best exchanges for crypto conversion. However, there are certain regulations enforced by these exchange platforms to ensure quality trading services to its customers. The Bitcoin exchange regulations in the UK are quite liberal. The Financial Conduct Authority (FCA) regulates the Bitcoin exchanges in the UK. This is the same organization that also regulates the banks, credit card, and loan companies. Let us now look into some of the best cryptocurrency exchanges to buy Altcoins or Bitcoin in UK.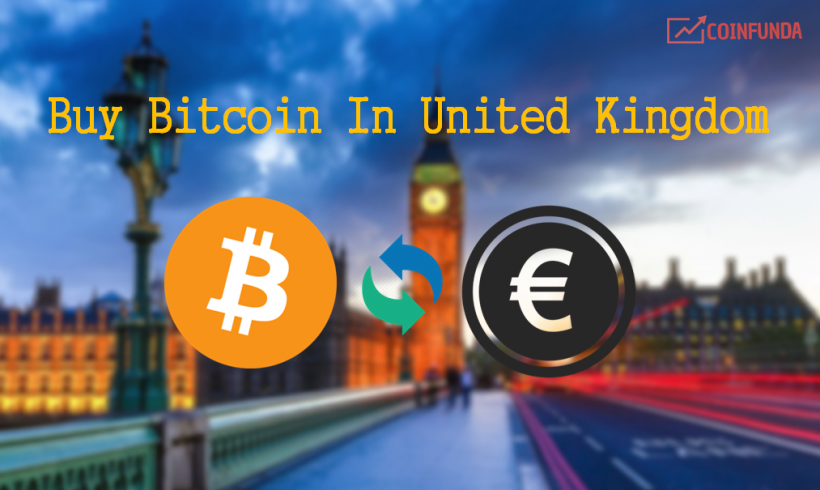 Although the crypto market in the UK is completely decentralized, it has to follow certain guidelines by FCA. This is to safeguard the interests of the customers. Customers need to provide their proof of identity to ensure their legitimacy. The Bitcoin payment methods in the UK like any other banks accept credit/debit cards, PayPal, Neteller, and wire transfer. However, there are certain banks that do not accept credit cards for bitcoin transfers like Lloyds, Halifax, Royal Bank of Scotland, and MBNA.
There are a lot of bitcoin exchanges in the UK. LocalBitcoins is a good option for their customer interaction while Binance and Coinbase is a complete package. If you are a newcomer and want a fast and easy platform, then eToro will be a good choice. Let us now look into some of the best Bitcoin exchanges in the UK.
Best Bitcoin Exchanges in the UK 2019
We have shortlisted 7 best united kingdom based exchnages to buy Altocin of Bitcoin in UK. These platforms are listed below:
Coinbase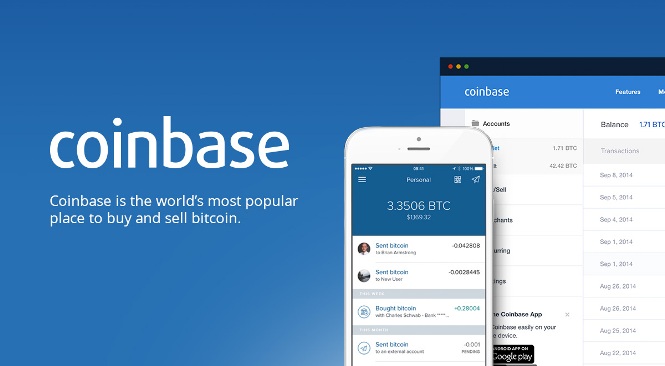 Coinbase is one of the leading Bitcoin exchanges in the world. Recently, Coinbase has partnered with Barclays, a major UK bank as a result of which Coinbase has been offered e-money license. The deal with Barclays has proved to be fruitful for Coinbase and now payments have been a lot easier. Customers can now open an account at Coinbase with a deposit of just £1 and are promised insured and secured payments. Read Coinbase Review
Benefits:
Multiple Deposit options.
Can deposit as low as £1.
Easy and fast transactions.
Secure platform.
Drawbacks:
A considerably high transaction fee of about 4.5%.
Does not support a lot of crypto coins.
Binance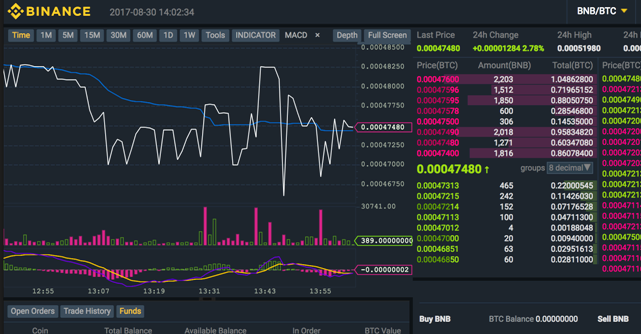 Based in China, Binance has grown into one of the largest crypto exchange markets over the years. The interface is simple and easy hence is favoured even by new investors. Verified users can withdraw up to 100 bitcoins per day which is definitely a major benefit of this platform. So, Binance is extremely beneficial for experienced traders who withdraw a high volume of coins. Read Binance Review
Benefits:
High payment limits for seasoned traders.
Bright and easy interface.
Multiple crypto coins are available for trading.
Drawbacks:
It does not allow fiat deposit.
User's IP address is stored in the platform.
LocalBitcoins.com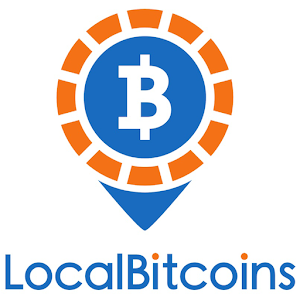 LocalBitcoins allows you to interact face-to-face with your local traders. Here, you can make deposits as low as £1 using your debit/credit card or bank transfer. After that, you can choose from a list of vendors and complete the trading online or by meeting him/her in person. The platform is more secure and buyers and sellers get the best rates available in the market. Read Localbitcoins Review
Benefits:
Real trading with real people.
Best available exchange rates in the market.
You can pay via online or by a person.
Drawbacks:
Open to risks.
You can only exchange bitcoins.
Changelly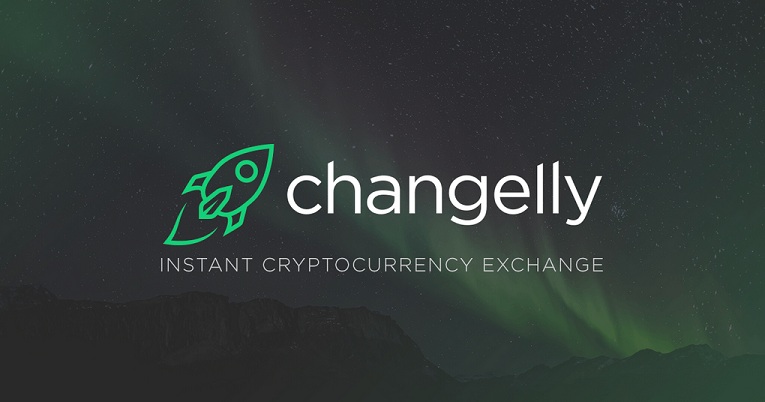 Changelly is another quite popular crypto exchange platform to buy bitcoin in UK. You can exchange any supported crypto for Bitcoin almost instantly using Changelly. It also accepts VISA/MasterCard debit/credit card in the UK. So, you can sign up and exchange BTC using your VISA debit or credit cards. The platform accepts multiple currencies like EUR, GBP, USD, and even INR. Calculate your USD equivalent amounts through the easily available exchange rates of the platform. Read Changelly Review
Benefits:
Minimum exchange rate fee is 5%.
Complete your transactions through easy verification process.
Lightning fast transactions within 10 to 30 minutes.
24/7 customer support.
Drawbacks:
However, Changelly has limitations on crypto purchase through debit/credit cards. The restrictions vary according to the region you are operating on and the fee is also high.
EXMO.com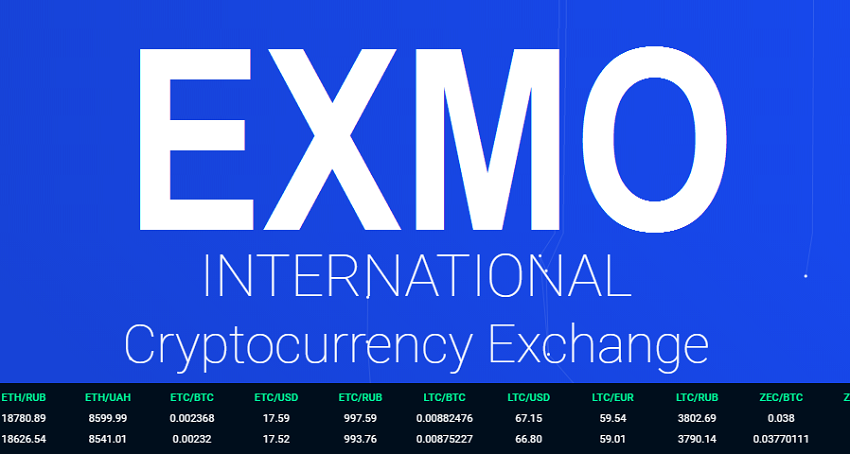 EXMO is a wonderful exchange platform to buy bitcoin in UK that supports most of the major cryptocurrencies like Bitcoin, Litecoin, Ethereum, EOS, Zcash, NEO, Qtum, Gas, etc. the interface is quite easy and has reasonable commission rates.
Benefits:
Reasonable commission as a result of which it is a good investment platform.
It has secure wallets and provides security to your funds.
Provides API cross-platform trading facilities.
Users can deposit funds into their accounts within 10 days of registration.
24/7 customer support.
Fast and efficient service.
CEX.io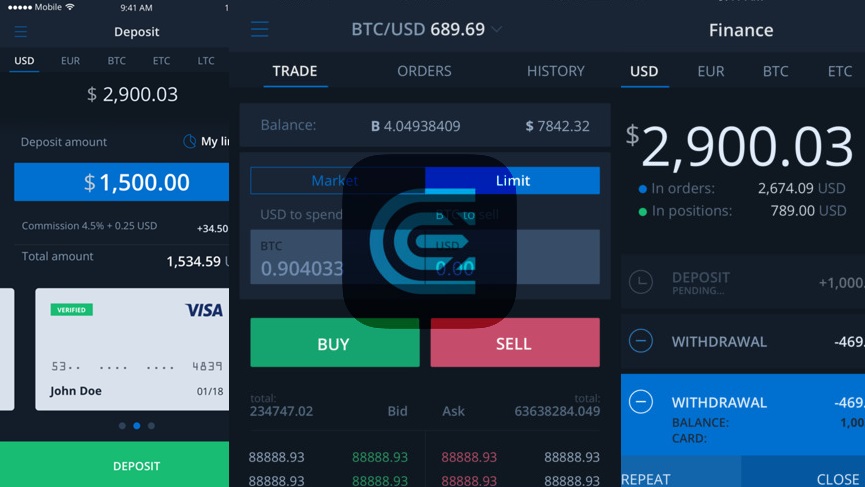 CEX is a UK-based Bitcoin exchange platform that allows margin trading. Margin trading is based on the differences in the values between a pair of cryptocurrencies. The platform provides multiple pair options like BTC/EUR, BTC/USD, etc.
CEX is the best option for beginners. You can simply log in and choose the option and make payments within minutes.
Benefits:
The friendly interface even for beginners.
Allows to trade on Bitcoin pairs.
You can also sign up to the platform through your social media account.
Drawbacks:
Fees are relatively high.
Customer service has been reported to be unsatisfactory.
Bitstamp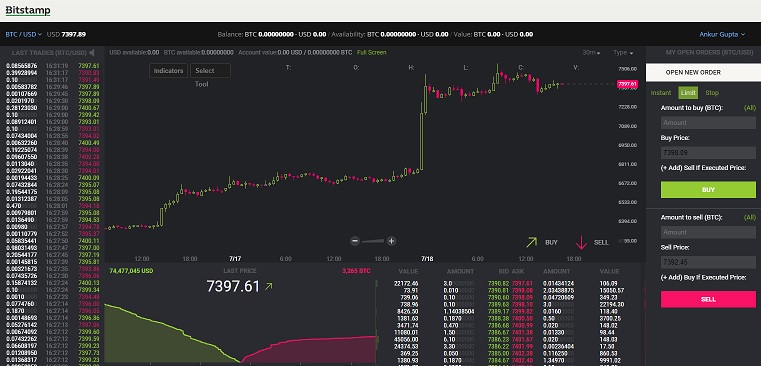 Founded in 2011, Bitstamp is one of the leading Bitcoin exchange platforms. The platform aims to provide bitcoin exchange on a low-fee basis and is suitable both for experienced and regular crypto users.
Bitstamp accepts fiat currencies like Euro and US dollars. The exchange accepts multiple cryptocurrencies like BTC, ETH, Litecoin, Ripple, BCH, etc.
Bitstamp allows wire transfer or you can make deposits through SEPA. It also accepts credit cards, but for that, you need to have at least $1500 in your account and a minimum charge of 5%.
Benefits:
Accepts BTCUSD IOUs.
Accepts credit cards, wire transfers, and also AstroPay as a payment method.
Deposit fees are as low as 0.05%.
Trading fees are also relatively low. For amounts under $20,000, trading charges are only 0.25%.
Deposits and withdrawals of Bitcoin, Ethereum, and Litecoin are free of cost.
The exchange supports 28 EU countries.
Customer support usually responds within 24 to 72 hours.
Drawbacks:
The customer support has been reported as relatively poor by TrustPilot.
Transaction charges for credit cards for amounts of less than $500 is considerably high as 8%.
WE have listed a few popular crypto exchanges to buy cryptocurrency in Europe. We have also published a separate article on the best crypto exchanges in the world.