Cryptocurrency is set to define our lives in the coming days. Several countries like El Salvador have come forward with a Bitcoin bill to adopt it as legal tender. The immense profit that crypto promises attract investors from all over the world.
With Bitcoin touching the all-time high, investors are lurking forward to invest in the hottest crypto. If you had invested in Bitcoin in the last 12 months, at present you would have earned a profit of 834%. Even cryptos like Ethereum and Cardano have proved to be a wise investment decision for their investors. Ethereum yielded a profit of 464.1% and Cardano a profit of 3500% over the past few months.
Millions of crypto investors and traders are looking forward to accurate market insight and consultation. While some people excel at crypto trading some get stuck. That is why new traders and those who don't succeed in crypto trading take investment tips and advice from experienced traders.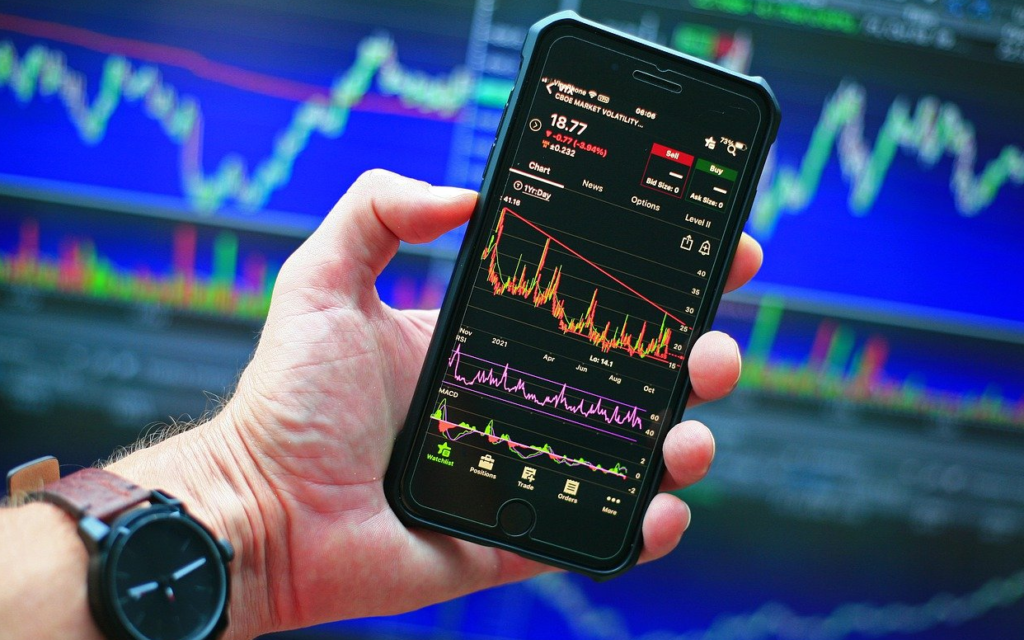 Did you know that you can not only take expert advice on trading but also copy them on crypto exchanges?
Yes! Several crypto exchanges support crypto copy trading. It allows the new or amateur traders to learn and follow the investment strategy of the expert traders.
Before moving forward with crypto exchanges that facilitate copy trading let us first know what it is.
What is Copy or Social Trading?
Those who learn from their failures are considered wise. However, those who learn from the mistakes of others are the wisest. 
Crypto copy trading is simply a feature on the crypto exchange platform that lets you mimic the trades of experienced traders. This helps beginners to cut their learning curve in half while still having complete control over their accounts.
Indeed crypto is volatile and risky. Loses and profits in crypto investment are the two sides of the same coin. No one can guarantee 100% profit without any loss. Loses are an inevitable part of trading. However, those who minimize their losses through risk management strategy come out as a winner. 
Experienced traders through their long trading journey excel at creating the best trades. They build their investment strategy by minutely analyzing the market trends.  If you are facing loss, confused or a beginner in crypto trading it is best to follow and learn from experienced traders.
Let us take an example to understand copy trading in crypto.
It is simply copying the investment trend of the expert trader. If an expert trader buys $1000 worth of Bitcoin, you will also buy it. If he sells it after two weeks you will also sell it. If the expert trader buys crypto in the dip phase analyzing that its prices will surge you will also imitate the same. You will have to trust the insight and market skills of the expert trader in copy trading.
Isn't Crypto Copy Trading Risky?
Crypto copy trading platforms argue that there is a lot of fake news and exaggerated buzz around crypto. In these circumstances, it becomes very difficult for people to decide what is best for them. Copy-trading educates people by giving them valuable investment insight. In these platforms, users can view the top expert traders' history and decide whom to follow.
However, the success of crypto copy trading completely lies in your decision. It depends on which trader you are following and how much money you are putting. If the trader has a high-risk profile you should put less money. But if the trader goes for a low-risk plan then you can trust him and invest more money. 
To sum up everything, copy trading is worth it only if you choose the right trader. Now let us have a look at the crypto exchange platforms that facilitates copy trading.
Top Crypto Exchange For Copy Trading/Social Trading
Currently, there are limited options available on exchange for direct copy trading or trading with bots. Users can automate their trade on almost every popular exchange with the help of third-party trading bots and exchange APIs. But on the exchange listed below, you can use such features on the exchange only without going to third party tool. However, these exchange may charge a minimal amount as a fee. Here are the best 4 crypto exchanges that you can use for copy trading.
KuCoin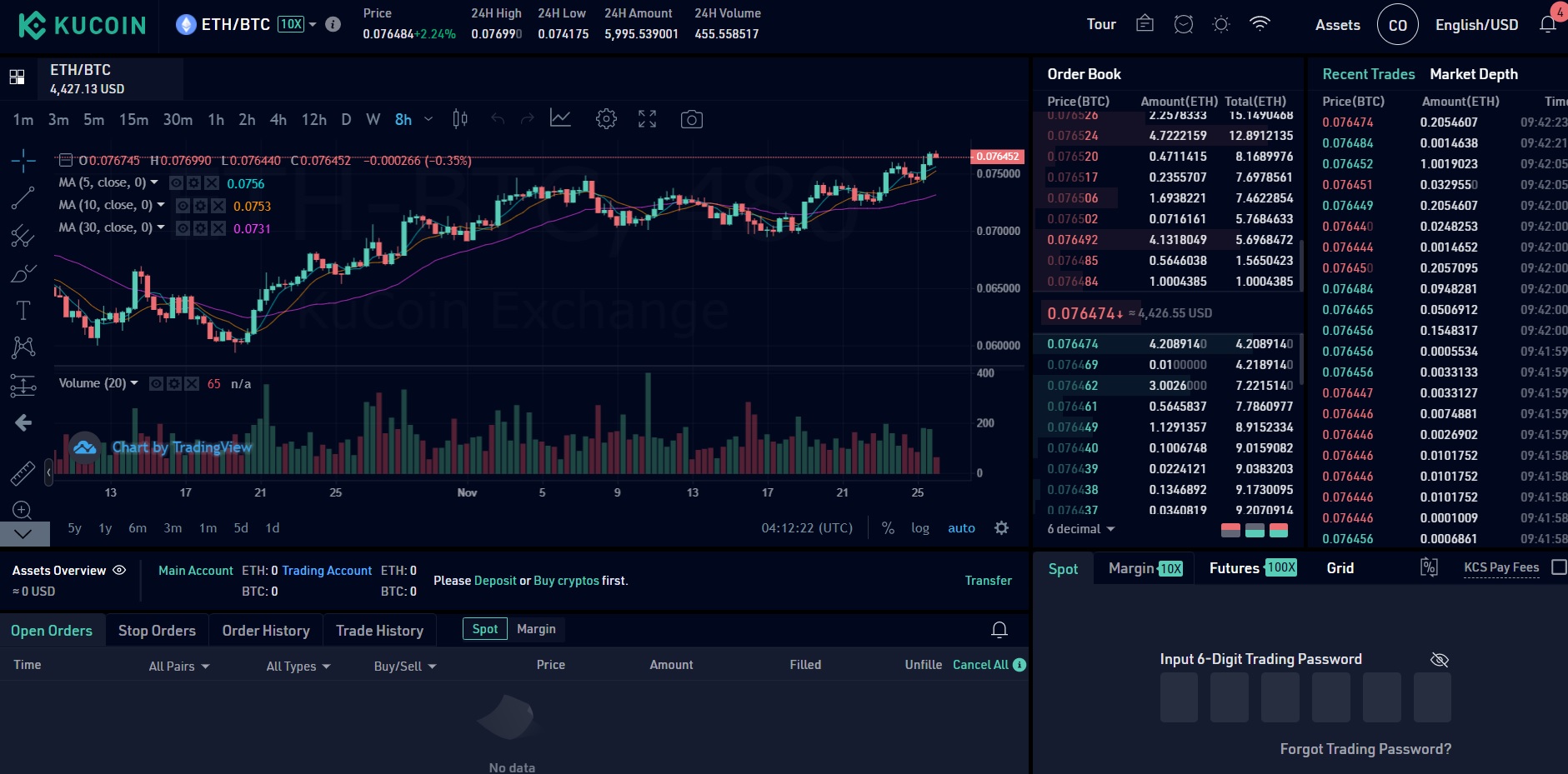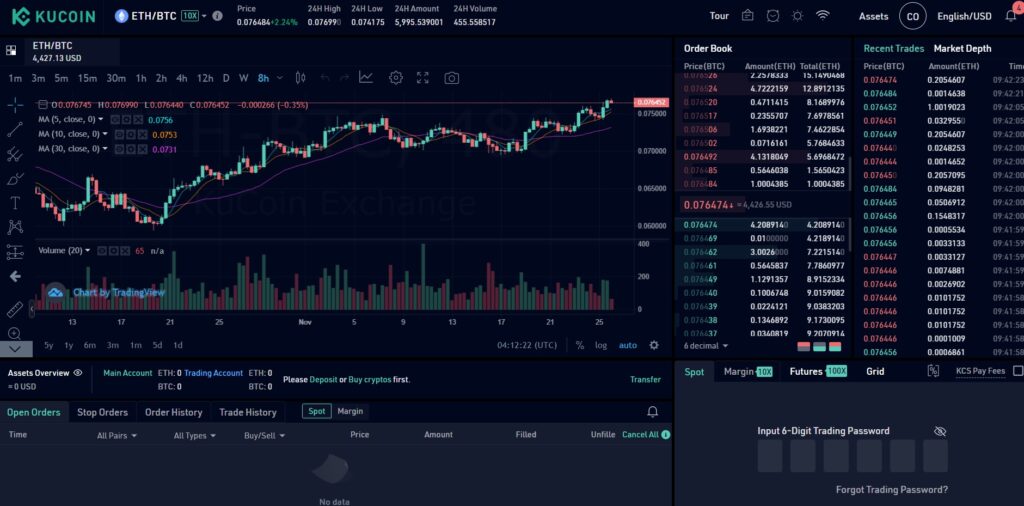 Launched in 2017, KuCoin is one of the few exchanges offering built-in trading bot features. The Kucoin platform is equipped with latest products such as launchpad, mining pools, crypto lending, p2p trading, crypto trading bots, and much more. 
Recently KuCoin launched a feature (currently in beta testing) called social trading where users can connect with the traders, they can copy the portfolio and holdings of their favorite trader. Through copy trading and be a risky affair but it is beneficial for novice traders in most cases. Kucoin supports trading in over 200+ cryptocurrencies. It gives you a bank-level security system, user-friendly UX, margin, and futures trading among other tools. 
Key features:
KuCoin employs micro-withdrawal wallets, industry-standard multilayer encryption, dynamic multifactor authentication, and dedicated internal risk control departments that oversee day-to-day data activities in accordance with high-security standards.
Facilitates crypto lending, staking, soft staking, and KuCoin Shares (KCS) bonus.
Non-custodial trading: If you want to increase your crypto security, KuCoin allows non-custodial trading directly from your private wallet, which is made possible by Arwen.
Allows you to buy cryptocurrencies with fiat via its P2P fiat trade, credit or debit card via Simplex, Banxa, or PayMIR, or its Fast Buy service, which allows you to buy Bitcoin (BTC) or Tether (USDT) using IDR, VND, or CNY (USDT).
PrimeXBT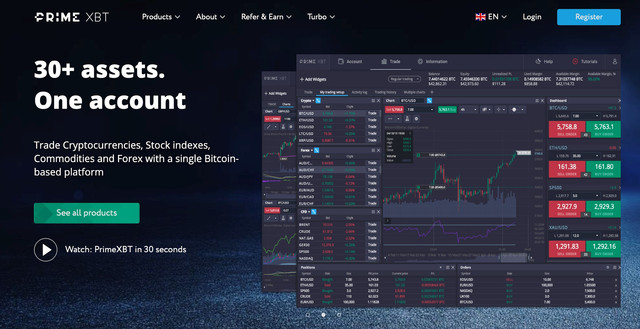 PrimeXBT is one of the leading online exchanges for crypto, Forex, indices and other commodities. It facilitates trading in all major markets of the world.  It offers you to trade in the world's largest cryptocurrencies. These include Bitcoin, Ethereum, Litecoin, Ripple's XRP etc. It supports both crypto-USD and crypto-BTC pairings.
Key features:
Simple and fast registration process
Low trading fees
User-friendly platform for both new and experienced traders.
Technical analysis chart and copy trading via PrimeXBT's Covesting platform available.
Supports cryptocurrency deposits as well as credit card and SEPA transactions. 
Xanpool, Paxful ("P2P"), Coinify, and CEX are among the alternative purchase methods accessible.
Quick customer service with Live Chat.
Strong cyber security framework.
Fees and charges:
Trading fees on PrimeXBT are as follows:
0.05% for cryptos.
0.001% for forex.
0.01% for indices and commodities.
Gate.io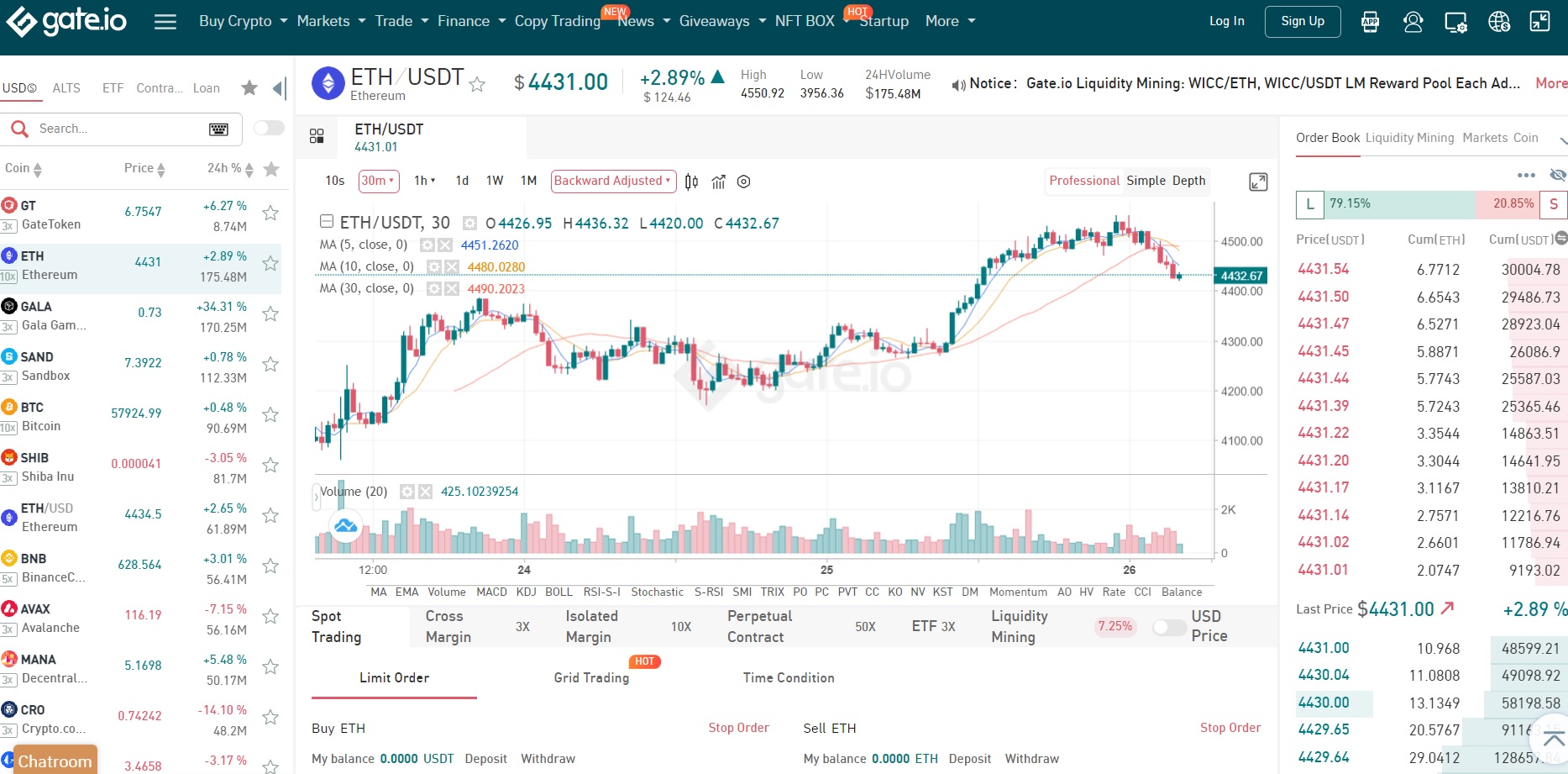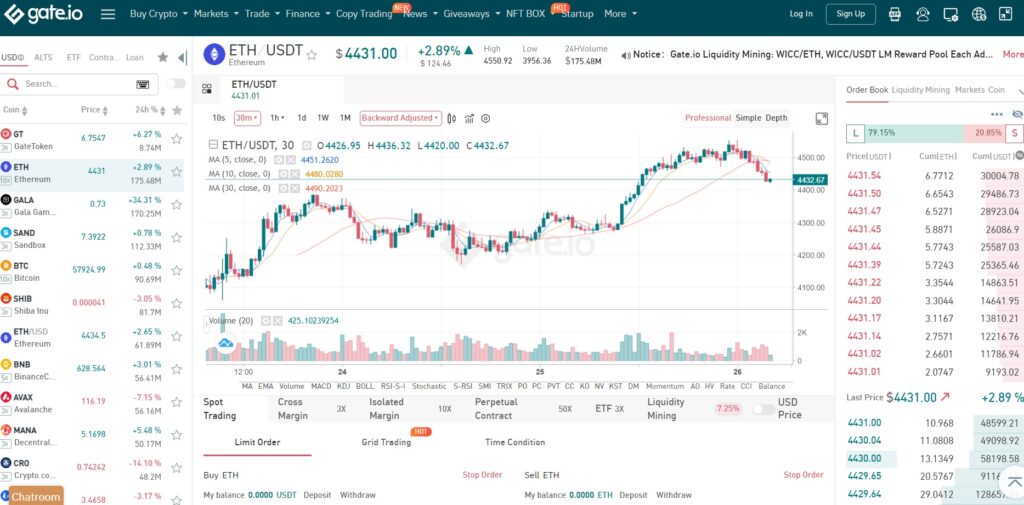 Gate.io can be your one-stop destination for crypto trading and copy trading. Nearly 200 different currencies are available on the platform, which spans over 350 markets. You can purchase and sell bitcoin, with spot and margin trading. Moreover, you can also use the platform's "push transaction" feature to conduct peer-to-peer trades.
Key features:
User-friendly interface that is suitable for both rookie and experienced traders.
Allows margin, futures, or derivatives (spot exchange) trading with leverage up to 100x.
Get real-time market data and crucial charting tools to help them trade altcoins, stablecoins, and DeFi tokens successfully.
Demo version also available
Provides HODL earnings through cryptocurrency investments.
Allows you to borrow other cryptocurrency assets.
Low trading fees, including no zero-dollar deposits and minimal withdrawal fees.
Instant and quick customer service.
Fees and charges:
It charges no more than 0.2 percent on market activity, with crypto loan rates ranging from 5% to 18% and relatively low withdrawal costs overall. There is no fee to make a deposit.
eToro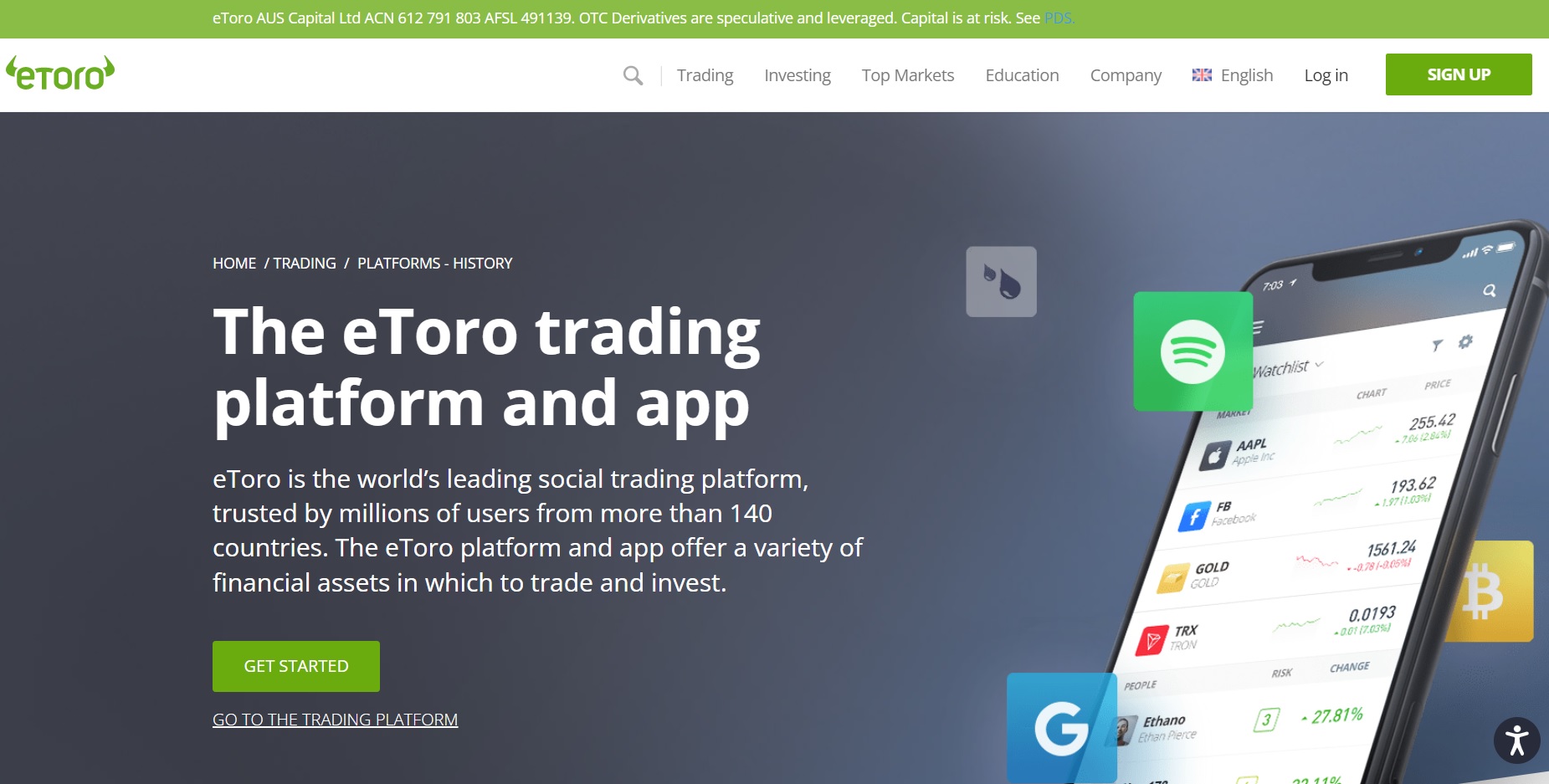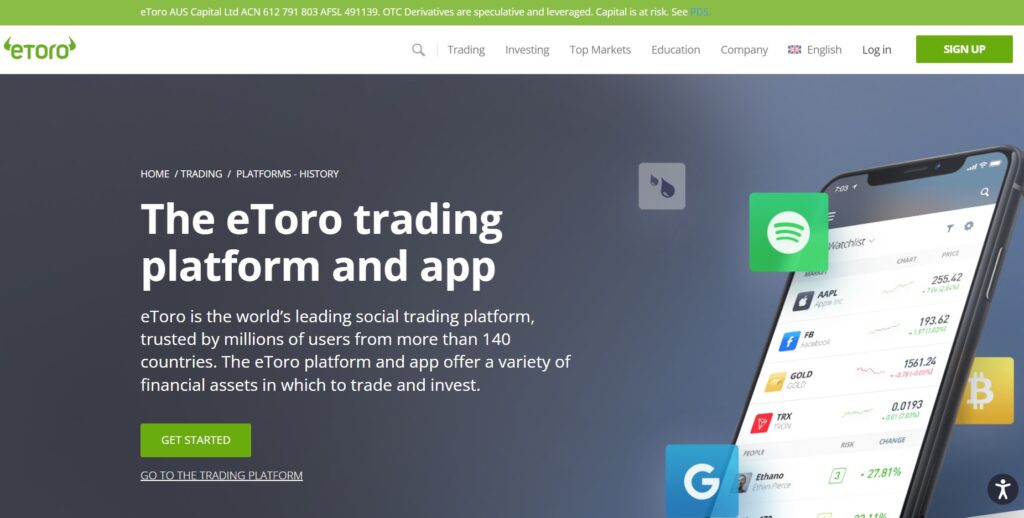 eToro is another platform for crypto copy trading. The crypto exchange platform is user-friendly for simple to use for beginners as well as expert traders. You can also download the app which supports both Android and iOS devices. It offers access to 17 major cryptocurrencies. 
Key features:
It gives you access to 17 different cryptocurrencies.
A low minimum deposit is required to open an account and begin investing.
Facilitates Social trading which allows traders to follow the moves of well-known traders.
Fees and charges:
EToro charges trading fees in the form of spreads, which fluctuate with market conditions. Unlike some other exchanges, eToro charges a round-turn spread, which means there is only one spread for both buying and selling crypto assets. Spreads for Bitcoin trades varied from 0.75% to 5% for Tezos trading. The majority of bitcoin spreads are between 1.9% and 2.9%.
Conclusion
Copy-trading encourages small and new traders by simplifying the trading market for them. It also bridges the gap between followers and traders by educating them about the market, trading, and risk management strategies. Copy-trading helps traders like you to build rational and profitable trades.