Best ICO In Q3 2018 : Did You Notice Them?
July 3, 2018 by admin
583
Initial Coin Offering or ICO is the biggest trend in cryptocurrency today. An ICO is a Blockchain technology, which raises funds by issuing tokens or cryptocurrencies in exchange of BTC and ETH. Users then buy these tokens and sell them at much higher price. ICO is relatively a new concept, which is actually used by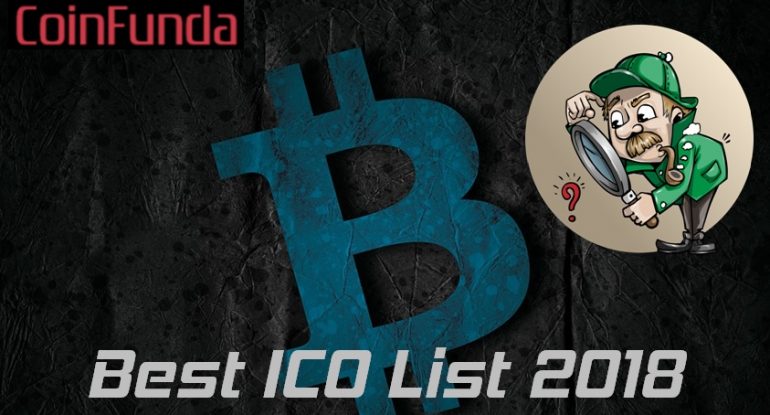 Initial Coin Offering or ICO is the biggest trend in cryptocurrency today. An ICO is a Blockchain technology, which raises funds by issuing tokens or cryptocurrencies in exchange of BTC and ETH. Users then buy these tokens and sell them at much higher price. ICO is relatively a new concept, which is actually used by start-ups to raise capital to fund their projects. ICOs have revolutionized the whole financial system by the advent of crypto assets.
ICOs are decentralized and do not require paperwork. Your identity is completely secured and your privacy is kept intact as it does not need detailed information about your profile. Investors and users now have access to a whole new world of crypto assets, and investments have been made much easier. Its rising popularity is now attracting more and more investors who were earlier hesitant to the concept. Below I have enlisted some of the most promising ICOs of 2018.
Best ICO In Q3 2018
Anything App
The Anything App is a human-assistance network where anyone can help with the use of their profession or passion. It is available in iphones and Android phones. Here you can just enter your query and a list of people who can help you will appear. After that, you simply have to pick up a person who you think matches your requirements and buy the service. The sellers set their rates on per minute basis or even for free. Here you can make your services available or receive help through chat, video call, or call. For e.g. if you have leaking shower drains or a broken toilet you can video call the plumber and fix the problem together. All the payments are done through the AnyCoin token, which makes the calls cheaper as well as allows cross-border communication. Anything App is launched in Asia, and it has been translated in all the major languages and soon it will be globally introduced and everyone can avail its services.
CryptoAds
CryptoAds by CFC is a decentralized advertising platform. It is built on the Ethereum Blockchain technology. It is built on cloud based software technology and operates on B2C sector and it aims to target the B2B market environment in the near future. It is a completely secure platform and will connect all the major brands, advertisers, marketers, and common internet users. CryptoAds ad exchange will allow advertisers to run variety of ad units. The platform is completely secure and prevents fraudulent activities. It rules out middlemen and makes it far more lucrative than the traditional systems. ERC-20 based crypto tokens are used. Advertisers pay tokens to publishers in exchange of ad space in the platform. They can decide on where and how much space they want depending on how much they are willing to pay to the publishers. The publishers in turn decide on specific criteria that they wish to display on the platform. The consumers get rewards from publishers and also get access to numerous advertisements. Advertisers can now have a direct contact with the consumers and can now advertise at reasonably low costs as well. Publishers on other hand get high revenue for placing such ads. CryptoAds with its very minimal fees of about 1% aims to raise $ 220 million per year.
Kayo Credits
The Gaming industry is worth 107 billion dollars today and is expected to reach 120 billion dollars by the end of this year. The gaming community as such has been facing some major problems. There is lack of proper platform to monetize the skills and efforts of the gamers. The users have limited access and there is lack of proper trust in game asset transactions. Kayo Credits is a decentralized ecosystem for gamers to monetize their skills and also for users to earn money through the platform. It allows gamers and users to buy or sell game assets. In the Kayo Credits platform you can use your gaming skills to earn money, challenge other gamers and sell game assets. The platform makes betting easy and gamers can advertise their games to a wider audience. All transactions are done through the Kayo credits.
Unboxed
Unbox Network the world's largest Word-of-Mouth network allows us to earn through social media like Facebook, Twitter, and Youtube etc. Yes, now even you can earn by simply logging in to your social media account. Now we Unboxers or the users of the Unbox ecosystem can earn by sharing our views through social media. Here the Brands submit their product campaign and transfer funds to their escrow account. The marketing team then use an AI based protocol and choose and invite the Unboxers to participate in the campaign. The chosen Unboxers then create a photo or video content and submit their views. After the marketing team reviews and approves the content, the Unboxers then post it into their social networking sites. This way the campaigns can reach a wide range of target audience and also get personalized views of the Unboxers. The Unboxers and marketing teams get paid for their time and service. Unbox with the use of the Blockchain technology is now engaging and paying directly to the social media users for making posts on Brand advertisements.
IDMoney
The rise of the Blockchain technology and cryptocurrency has gained its popularity over the years. Even centralized units like the Government sectors have become aware of its benefits and is now recognizing its importance in the financial and economic sector. IDMoney has developed decentralized Blockchain based tokens that will work hand-in-hand with the Government sectors. It will transfer its ownership to the local municipalities. So now, they will have an urgency to achieve success in the IDMoney protocol for their own interest. The main mission of IDMoney is to design a financial token with a social component. It aims to donate 20% of its revenue for the development of its cause. It seeks to elevate the lower and middle income group people and give them power to raise their income level. For e.g. if local Governments use IDMoney to collect taxes from lower income group holding IDMoney tokens, these people will benefit if there is a rise in the value of IDMoney. The global money making wallet of IDMoney will allow its users to earn money through their shared personal information.
Final Words:
Our ICO list will help the future investors and marketers to evaluate and gather information about finding the best ICO that suits their need and preference. It is a guide to provide accurate and useful information for even beginners who want to invest in the cryptocurrency market. Due to high risk involved in ICO market, it is always recommended that you should do your own proper research before investing in any ICO.