Wirex Launches World First Cryptoback Rewards Programme
Wirex has just launched a world- first Cryptoback Rewards programme on their new generation payments card. This unique offering means that Wirex card users will be paid 0.5% in Bitcoin on all of their in-store retail purchases.
Wirex is a provider of cryptocurrency wallets linked to physical and virtual Visa debit cards, as well as cryptocurrency and traditional currency exchange and payment solutions.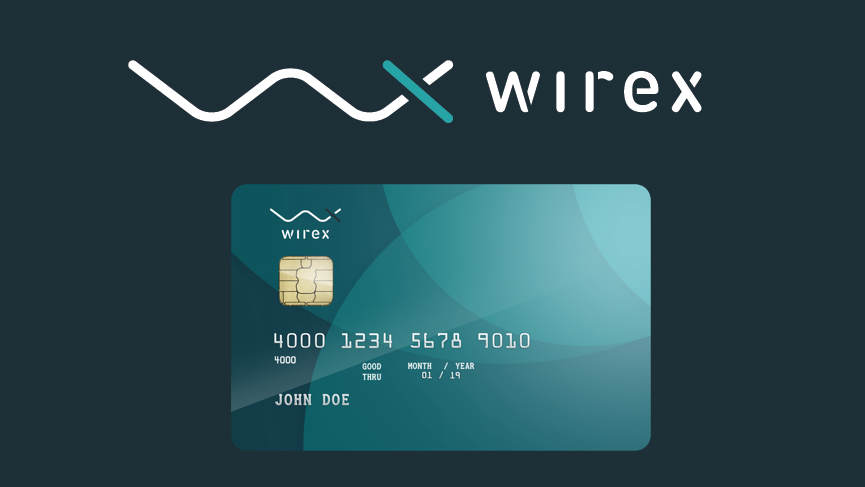 Wirex launches world first "Cryptoback" reward programme with new 2.0 version of payment card
Wirex has once again raised the bar with the launch of its "Cryptoback" rewards programme for payment card clients. The users of Wirex's payment card can now earn 0.5% back in cryptocurrency from all of their point of sale purchases.
Wirex is a hybrid Personal Finance platform where cryptocurrencies and traditional money co-exist to give users total flexibility and freedom of choice with their money. The crypto wallet is linked to a traditional currency wallet, which has a physical card attached to it.
Pavel Matveev, CEO of Wirex says "we are extremely excited about this addition to our core offerings. Aside from the rewards, the fact that we pay them in Bitcoin means that crypto- curious people to start building up a portfolio of cryptocurrencies.
The contactless plastic payment card, with Wirex Cryptoback rewards feature is the latest enhancement in the new Wirex 2.0 offering. While there is a very small nominal monthly fee for the payment card there is no fee to join the rewards programme.  The cards can be used where ever Visa is accepted. Users who wish to spend their Cryptoback rewards can simply choose the "redeem" option in the app and they get credited to their Wirex Bitcoin Wallet. Matveev adds that you can also convert the cryptos to FIAT currency to spend at your leisure. Users can earn additional Cryptoback rewards when they refer people to the platform.
Another unique aspect of Wirex crypto wallets is that they are on an open platform which means users can buy, sell and exchange their cryptos in or out of their accounts without restrictions.
"We are leveraging our crypto know-how to redefine the payments landscape and are constantly working towards more innovation in this space" ends Matveev.
DISCLAIMER: This press release/article was provided by the organization referenced. We don't support and we are not responsible/liable for any content, quality, accuracy, advertising, products or other materials on this page. We recommend readers to do your own research before making an investment.