UBCoin ICO Review: Crypto-Goods Exchange, Grab 29% Bonus
Ubcoin is an online marketplace that offers its users an opportunity of becoming crypto currency investors. In addition to the investment opportunities, it also lets the users to perform trading (buying or selling) of various products or services by the exchange or transfer of crypto coins. All the exchanges performed in this platform are usually safe and secure in nature.
A lot of consumers, crypto currency miners and investors are finding numerous applications with the platform of Ubcoin, since it offers a variety of benefits to them. It purely relies on smart contracts and it is being designed over the blockchain of ethereum (ETH). It uses peer – to – peer mechanism for its operation.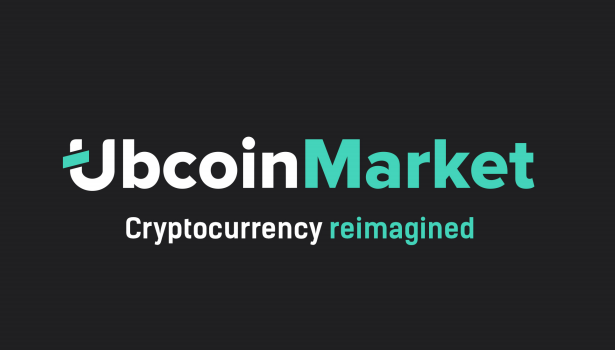 History of UBCoin:
Ubcoin market got emerged from its parent company known as 'UBANK' where Ubank is a leading mobile financing company located in Eastern Europe. Ubank was established in the year of 2009, with an user base of around 16 million all across the globe. It also has a mobile application, which helps the users in accessing Ubcoin easily from their mobile devices. Off course, Ubcoin mobile application is now available as a default installation feature in most of the renowned smart phone brands like 'Fly', 'samsung' (galaxy models) and so on. Such default installation is done in countries like Armenia, Moldova and Russia and so on.
When an user does not have the mobile application of Ubcoin, he can also be able to download it directly either from the google play store or from the application store.
Felix Khachatryan is the Founder as well the Chief Executive officer (CEO) of this platform. Mazhar Jan and Andrew Lee are the two co – founders along with Felix. Its working partners include Huawei, bitmain, and Motorola and so on. Its major Investment partner is Russia's leading venture capital investment concern called 'Runa Capital'.
Unique features of UBCoin:
It is a decentralized investment platform with highly advanced blockchain supported transactions.
It is a simple, easy but efficient platform for making investments via crypto currencies.
It is a highly transparent and trust – worthy platform, since its last projects like 'Ubank', 'Utalk' and 'Navifon' were highly successful and trustable.
It contains an user – friendly interface with a lot of seamless features for the trading of goods and products.
It is an AI – driven platform that is operated legally across the world.
It facilitates transfer of goods at an instant manner.
It offers a discount of around 29% to its investors.
It offers instant and immediate payments to its users with the help of smart contracts.
It allows only the access of independent parties, but not any kind of intermediaries or third parties.
It protects the users from a variety of hacking issues, fraudulence issues and attacks available in the current investment market.
It does not impose conversion charges unlike the other investment platforms.
It is a risk free platform for making efficient crypto currency investments.
It never requires the conversion of users' money into fiat mode, since it is an acceptor of crypto currency payments.
It accepts all kinds of crypto currencies including bitcoins (BTC), and Ethereums (ETH) and so on.
It is compatible with both IOS and Android devices.
It ensures smoother and secure transactions.
It provides additional income to its users through its referral campaigns.
UBcoin ICO and token details:
Ubcoin has launched its Initial coin offering (ICO) for the purpose of raising funds. The funds need to be raised, in order for meeting the expenses related to global expansion and development.
The tokens of Ubcoin are usually referred to as UBC tokens, where the value of 1 UBC token is equal to 0.00009 Ethereum. These tokens are basically a kind of utility tokens, which are used for buying or selling goods on the Ubcoin market.
Total amount of UBC tokens supplied is 4 billion. Hardcap limit is 179,000 Ethereum and the softcap limit is 2000 ETH.
Percentage of discount offered on the pre – sale stage of ICO is 57%
Percentage of discount offered on the 1st stage of ICO is 29%
Percentage of discount offered on the 2nd stage of ICO is 14%
Percentage of discount offered on the 3rd stage of ICO is 0%.
Important Links: