Top Crypto Coin ICOs of 2017 with Huge Funding
ICO is the new standard technique of increasing funds for cryptocurrency startups and supporters. Throughout 2017, some of the cryptocurrency ICO projects gained a lot of money. Some of the top successful ICO projects of 2017 so far as per funding is concerned: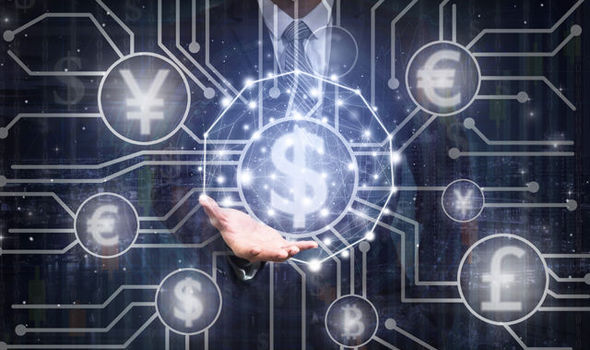 FILECOIN
The amount of US$ 257 million raised by the project surprised a lot of people. Some of the reasons for the high raise are the decentralized file system network of the project, earning filecoin for hosting files, exchange of filecoin for USD, BTC, ETH and more, reliable storage files at a hypercompetitive price which caught the interest of the people.
TEZOS
The project successful raised US$ 232.319 million with it concept of creating a decentralized Blockchain capable of governing itself through a digital kingdom.
EOS (STAGE 1)
Raising US$ 185 million with concepts no one knows for sure the team can deliver is really impressive. Using these amounts for the correct purpose would be the team's main priority.
BANCOR
The involvement of TIM DRAPER in the project has helped BANCOR ICO to raise US$ 153 million and a lot of people's interest. The concept of continuous liquidity and asynchronous price discovery for tokens through smart contracts are how much success is yet to be seen.
STATUS
The project's white paper looks very interesting and focusing on the mobile ecosystem is a smart idea which helped STATUS ICO to raise US$90 million very quickly.
TENX
TenX is one of the ICO projects launching in 2017 with an aim to be in one of the top competitors in the world of cryptocurrency-related debit cards. By raising US$64 million, TenX created a lot of interest among the people. Although that amount of money has no guarantee of success.
MOBILEGO
The first cryptocurrency with the concept of bringing the world of cryptocurrency and mobile gaming platform together and store for in-game purchases, and a fair share of successes so far has helped MobileGO to raise an amount of US$ 53.069 million during its initial phase. The team has shown a lot to keep an eye of trust in future.
SONM
Supercomputer organized by network mining, a promise to develop a working ecosystem rather than fooling others, SONM is competing against other projects in this industry. It's ICO raised US$42 million with this belief. SONM is the universal fog supercomputer powered by the Ethereum Blockchain.
AETERNITY
With US$36.96 million raised during the ICO, Aeternity's aim to bring smart contract technology has caught a lot of interest of the masses. It is a new Blockchain technology, designed to deliver unmatched efficiency, transparent governance, and global scalability. However, there are plenty of reasons to be optimistic about this concept.
MONETHA
Within a short time period Monetha raised US$36.6 million, the ICO showed that people have high expectations for this project. Monetha aims to provide a globally trusted commerce solution powered by the Ethereum Blockchain to merchants in all industries. Monetha also aims at reducing the transaction fee to a single step and at least 5 times cheaper than other competitors.
CINDICATOR And ENIGMA
One of the Blockchain startup Crowd_indicator raised $15 million dollars which built the decentralized analytics platform powered by hybrid intelligence, a symbiosis of collective wisdom and AI, is going to change the tendency.
Apart from all the above cryptocurrency ICOs, the creation of MIT students, ENIGMA aims to raise the bars higher. The platform is called Catalyst, enables developer to create investment funds where they have full control of how their digital assets are handled. The ENIGMA is created by MIT students is headed by Guy Zyskind is expecting to raise an amount around US$30 million in the token sale next month.