Tigereum ICO Review : Messenger to Send Crypto In an Instant Message
It is a platform that helps an individual to send cryptocurrencies in very less amount to all the people known to him. If an individual does not have a friend in the crypto cycle then nothing to worry. They personally do not need to create any digital wallet. We all have great knowledge regarding sending quick messages from your phones. Sending cryptocurrency is nothing less than that. It's similar to that. They are also planning to join hands with other messaging tools i.e. WhatsApp, Snapchat, Wechat and many more. They are aiming towards becoming the middle person so that it becomes easier to adopt the crypto.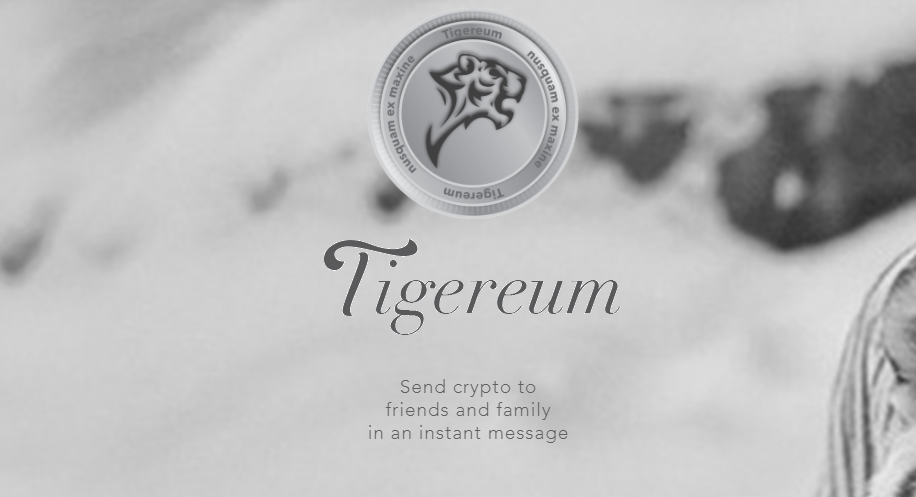 Tokens:
Their main aim is to involve the entire crypto community individual into this by providing them with a financial interest. They want to start the market with the token as they have an idea about the internal solution. The tokens can be used as the solution as it can easily become the revenue model for Tigereum.
Market Competitions:
In the market strategy, they found that no group or community is providing instant messaging facilities yet. Yet during the analysis, they found that there are competitors who have undertaken the responsibility to provide a good customer relationship along with the holders of cryptocurrencies. But in the real world yet there are no competitions.
Procedure:
Tigereum has recently launched an application named as "AI chatbot". This chatbot is very similar to what Facebook messenger is today. So, therefore, creating a perfect chatbot is a challenge for Tigereum. This is the only medium through which the users will send cryptocurrencies or receive them.
There lies another advantage to having this chatbot. The users do not need to use any of the digital wallets or fill out a web form where they need to put down the crypto address. They simply now can use Tigereum to send or receive cryptocurrency anywhere globally without licking out their personal information.
Way to Use:
First an individual needs to Tigereum to their friends' lists in an instant messaging platform.
In the next step, the individual needs to open a chat with the Tigereum to message crypto to someone he knows i.e. friends and families.
There will be 3 questions which will be quite easy. They are-
Which cryptocurrency do you want to send?
How much do you want to send?
Would you like to add any message to your cryptocurrency?
Next, the individual need to select a friend from the contact list so that he can send the cryptocurrency.
Full details of the transfer will be displayed on the screen of the user. Therefore one can copy those details and send them to their friends.
Now the individual need to pay for the cryptocurrency they have chosen to send using the digital wallet.
Lastly, after receiving the currency the person can deposit it in his digital wallet, transfer it to the bank account or else forward the currency to another person.
Join Token Sale || Telegram Group || BitcoinTalk Thread
Conclusion:
Unlike other messengers, Tigereum also created a Chatbot Platform to exchange currencies. It is a very smooth platform to send funds to friends and families. Users do not need to download any additional software to run the system. The company's token sale will be beginning from December.