Root Blockchain ICO Review: First Hybrid Blockchain With Flexible options
Root Blockchain ico is the world's first hybrid online platform that acts as a gateway for the innovative and advanced blockchain technology. Off course, it is blindly believed to be the expected future of the complete blockchain technologies. Retail customers and businesses (from large to small sized enterprises) are highly benefited with the excellent services provided by root blockchain. It contains an unique connection facility that allows the users to connect their businesses with this platform, thereby helping them to reap enormous benefits and profits in a consistent manner.
The tokens of root blockchain are usually referred to as RBC tokens, where the value of 1 RBC is equal to 0.02 US Dollars. The RBC tokens are usually divided and distributed for the following purposes:
Bounty campaigns (4%)
Investment team (10%)
Root team (14%)
Crowd sale (72%)
Girish kumar and Neeraj Tiwari are the two co – founders of this platform.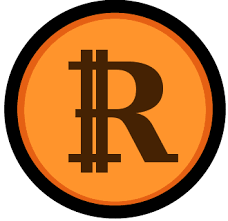 Unique features of Root Blockchain:
It provides an exclusive and useful service known as BaaS, which is an API driven blockchain as a service. It reduces the complexity of integration of blockchain technology into existing businesses.
Unlike the storage of transaction data in the blockchain like Bitcoin, Root blaokchain generates digital fingerprint of the transaction data in blockchain which reduces blockchain size. It reduces the cost involve in a transaction.
Root blockchain it integrated with a secure vault to store digital assets with encryption with multiple layers of data security.
It contains multiple usage options, thereby benefiting its customers. It offers blockchains for retails and enterprises.
It provides a wide variety of business opportunities to its users.
It holds a highly experienced and skilled developing team with a greater technical support.
It provides efficient API integration techniques.
It is a highly stable platform, since it operates over the high potential blockchain technology.
MVP and mobile app is already released.
Working procedure of Root Blockchain:
First of all, the users (retail customers and enterprises) need to link the engine of root blockchain with their current blockchain solutions.
Then they need to select either the consortium or the public or the private blockchain, as per their requirements.
Finally they need to store the digital fingerprint of the API driven blockchain data. This is normally done with the help of its root engine API.
Root Blockchain ICO and Bonus details:
Percentage of bonus offered on the 1st phase of ICO is 6%
Percentage of bonus offered on the 2nd phase of ICO is 4%
Percentage of bonus offered on the 3rd phase of ICO is 2%.
Token: RBC
Price: 0.02 USD
Platform: Ethereum
Accepting: ETH only
Soft cap: 1000000 USD
Hard cap: 30,000,000 USD