Paybis Review: Exchange to Buy/Sell Cryptocurrency With Credit/Debit Cards
As you know, I like to occasionally review platforms and products that allow people to buy Bitcoin. Today, I'm giving my honest opinion on Paybis – a UK-based cryptocurrency and digital currency exchange. This review is based on my personal experience, which has been very positive overall. So without further due, let's get started.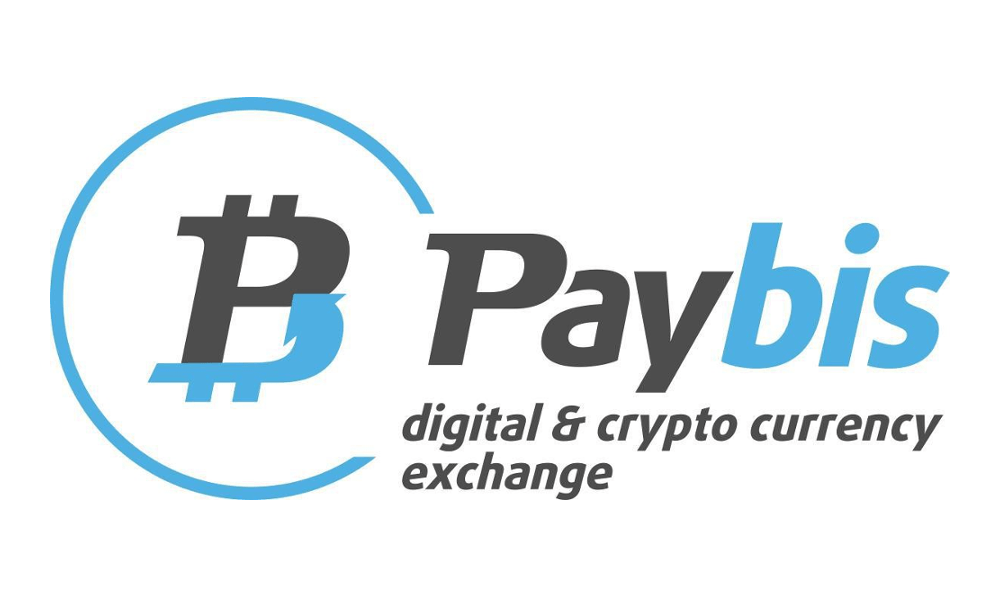 How I discovered Paybis?
Let me start by saying this: I have been using popular exchanges (eg. Coinbase, Kraken, etc.) since I first got into crypto. And that's a long time ago! 
Two things I always wished for were:
A faster (if any) verification processes 

An actual customer support service instead of those automated emails that never helped anyone with a real problem
Aside from that, and especially during the last bull market, withdrawals on these popular exchanges seemed to also be very slow and expensive. So, in the midst of my frustration, and after doing quite some research, I discovered Paybis. 
The platform's existing reviews indicated that it was a great platform and I decided to give it a shot. Ever since I made those first purchases, the platform has grown massively and this is why I decided to share my opinion and share some more details.
What makes Paybis the best exchange platform?
Paybis has improved upon the drawbacks of its popular competitors. In many ways, I feel like their strategy is very customer-oriented, as they seem to offer exactly what an investor (both beginner and advanced) is looking for:
Multiple payment methods
Paybis offers many different payment methods that can also be used as payout methods (in case you choose to sell your crypto). These include the rather popular options, such as credit/debit card purchases and bank transfers, but also uncommon methods, such as Perfect Money, Neteller, etc.
For example, when you choose to buy Bitcoin on Paybis, you can use the following payment options:
Credit/Debit cards

Bank transfers EUR (SEPA)

Bank transfers USD (WIRE)

Neteller

Skrill

Payeer

Advanced Cash
Fast verification
Not all payment methods require verification on Paybis. For those that do, however, the process takes less than 10 minutes to complete. You can clearly see what type of personal information you need to submit for each payment method, and if you have any questions, you can reach out to Paybis's support team, which is online at all times. 
High limits
Paybis allows users to purchase cryptocurrency in very high limits. Compared to the popular exchanges of the crypto market, Paybis is naturally a better option for investors that are looking to buy crypto using a significant amount of money.
You can check the limits for each payment method here.
No exchange wallet
Paybis knows that most users don't want to store their funds on an exchange. Not only do withdrawal phases take a long time to complete, but leaving your funds on a digital platform makes them more susceptive to hacking attempts.
As such, every time you choose to buy cryptocurrency on Paybis, you are asked to provide the wallet address of the cryptocurrency you wish to buy. Once your purchase is completed, the coins will be sent directly to your personal wallet, ensuring the maximum safety of your funds.
Responsive at all times
Paybis has a dedicated support team that is available 24/7. I tested this myself, as I travel overseas a lot. Not only that, but the agents speak many different languages. The support team is able to help you with everything from Bitcoin purchases to the verification process. You can simply use the Live Chat option and ask them whatever you like.
Buying Crypto with Paybis
When you buy cryptocurrency using Paybis, you go through the process in just a few clicks.
1 – Payment options
On the left column, you can see all the payment methods. In this case, we have selected "Credit/Debit Card" as the payment option. 
2 – Payout options
On the right column, you can see all the payout options. Our payment option allows only cryptocurrency payouts but, depending on your choice, you may see additional payout options as well (digital wallets, etc.). In this case, we chose Bitcoin.
3 – Transaction panel
Here, you will need to input the amount you wish to spend for your purchase, select your preferred currency and click on "Start Transaction". You will also be able to see the reserve of Paybis, in case you want to make a large-scale purchase.
4 – Commission details
In this section, you can see all the fees that you are expected to pay when making a transaction. These fees are automatically deducted from the final amount that you receive when your order is finalized.
And that's all. After approximately 5 to 10 minutes, your transaction is completed.
Ready to buy crypto?
Paybis transactions are fast and easy to perform. Now that you know how to make a transaction, it might be worth using the platform for your next purchase. If you wanna give it a shot, feel free to follow this link.