Moya Networks ICO Review : Bringing Data to Africa at the Speed of Light
The African ICT professionals introduced a new network namely the Moya Network. They are submarine cable provider who has huge knowledge regarding developing and handling the ICT companies. All the companies will come together and contribute to the plan to renovate the broadband market for data use in Africa.
The project is all about increasing the broadband accessibility throughout the continent of Africa. Keeping in mind about the data usage in Africa they are introducing a high volume of fiber optic cable.
Moya Network will be offering a range of minimal price the world best Synchronous Digital Hierarchy which is also known as "SDH" and Internet Protocol famously known as "IP". They are designed in such a way that they can meet the demand of the market i.e. Internet Service Provider of Africa. Apart from "ISP" they fulfill them, the demand for International transporters, Internet access provider, large multi-national companies, and governments. Visit Moya Website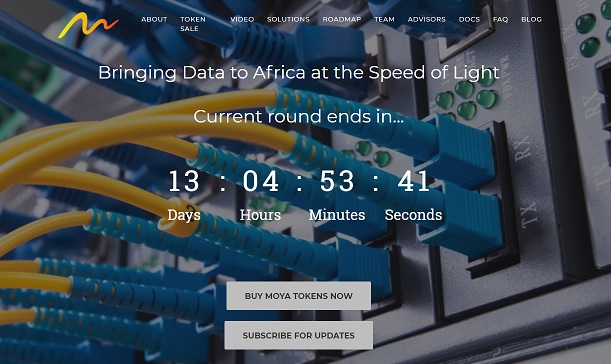 Idea regarding Estimation
As experimental it was concluded that pricing of the wholesale market will be greatly inexpensive and affordable. All telecom companies either big or small are greatly supporting the broadband connection.
Pricing will differ from all capacities, length of contracts along with level of facility, transportation, restoration, and requirement of protection.
All the appropriate products will be differentiated through value or performance along with good service. Therefore this can really compete with all other products in the market.
It allows the company to reduce the cost price and increase the revenue.
Finally, it will lead to high-speed connectivity at the International level.
Aim
In this present time, we have to accept that access to internet have really changed the lives of people all over the world. Starting from the way one listens to music, do online transaction or perform basic research regarding education and technology, the internet has really played a great roll. It has really intruded into our lives in all forms anywhere and everywhere. Therefore today Moya has determined to improve the mode of access for Africa. They desperately want to change the way African use and experience technology. They have greatly demanded the advanced technology as they crave for this new type of innovation. They have expressed both need and want for this type of new and progressive technology. To give the gift of advance technology to Africa, Broadband Internet has tried their best to diminish all long-term charge and have improved digital identification.
Submarine Cable Technology
This cable can stretched for about 21 thousand km, carrying terabits of information from one side of the globe to the other part. The thickness of these cables is around 3 inches thick. The potentials to carry information through the cables are very close to the speed of a light. In general if we look into this we will understand that a cable which is lying challenging and very expensive.
Market Strategy
They have a great market strategy for expanding the Moya Network
Internet service provider
Government
Large business
African Telecommunication service
Demand for the international connectivity by the submarine fiber optic scheme is likely to grow considerably over the next 15 years. Roughly around 95% of international traffic is estimate to be driven by the internet which is reliable in the global market.
Moya Token?
Moya Token (MTK) issuance will be used for purchase of ACE submarine cable capacity, terrestrial fiber capacity and in operations of Moya. Moya Token holders will be entitled to receive 20% of Moya's profit on an annual basis.
Token Sale
Start date: 15th Nov 2017 12:00 GMT
End date: 15th Dec 2017 12:00 GMT
Distribution cap: 100 million MTK
Accepted currencies: BTC, ETH
Token exchange rate: 0.0625 BTC / 1 ETH = 1,000 MTK
Amount of tokens per person: unlimited
Minimum transaction amount: 0.0625 BTC / 1 ETH
Maximum transaction amount: unlimited
Offical ICO Page || Download Whitepaper || CoinFunda @ Bitcointalk