KredX (KRX) ICO Review : Multi-platform Cryptocurrency
A new cryptocurrency will be hitting the market soon which will be used as primary currency for all app known as the Kredits that will be developed by The KredX Team aimed at bringing numerous benefits and financial freedom to its users by providing a stable currency for the expansive, dynamic, and integrated network. Kredits is Blockchain based, open-source Technology, and is publicly available to anyone at any given time. Its features will be suggested and acknowledge the currency to all users with KredX App. Through this KredX is aiming towards innumerable welfares and economic liberty towards their customers.

It is an organization founded in 2016 to develop and manage the KredX Multi-Platform Cryptocurrency Application. The team has set its target to become one of the most prominent creator groups in the fast growing cryptocurrency industry. KredX is targeting to deliver its Users with a never before seen app that will summarize the entire world of Cryptocurrency down to a Mobile level, for the easy of people. Its main aspect is to introduction of cryptocurrency into the lives of new users.
ABOUT KredX TEAM
The team is leaded by:
Daniel Ronchese (Head of Blockchain Development),
Gabriele Ronchese (Head of Marketing),
David Rees (Head of Sales), and
Neeraj Pandey (Head of App Development).
The kredX team consists of highly qualified developers to have express speed in fulfilling the targets set by the company. Some of the developers are:
Ankit Agarwal (Sr. Development Team Leader),
Vinay Gupta (Sr. PHP Developer),
Rahul Jaiswal (WordPress Developer).
SOME OF BENEFITS OF KREDX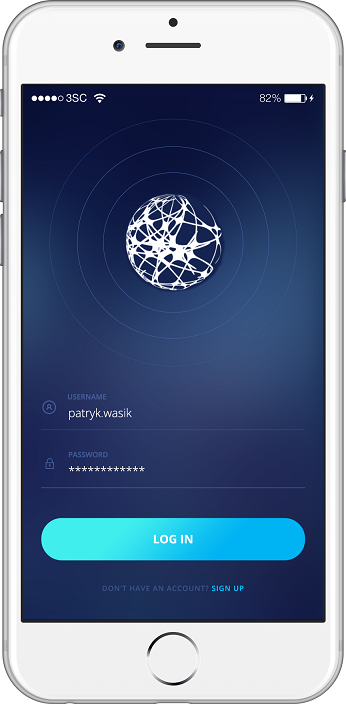 Totally Decentralized Application: KredX app is a complete decentralized application with every feature and aspect being Blockchain based. The KredX app will also be made available on GitHub for locating the anti-cryptocurrency areas.
Decentralized Social Media Network: A decentralized Blockchain-based Social Network that suggests Users with full secrecy, rights, and customization of their profiles. Users will be able to interact and connect with each other to exchange copy trading KredX currency that only Blockchain Technology can provide.
Blockchain Creation Platform: An advanced Blockchain platform that will permit users to create their own new Blockchain, tokens, and cryptocurrencies using Kredits as a base.
Cryptocurrency Exchange: A wide Blockchain-based cryptocurrency exchange that lets users to exchange and trade their cryptocurrency by means of the latest rates and with the help of the KredX Social other users to copy the same.
Multi-Currency Wallet with Card: A Multi-Currency Wallet allowing users to store all their created cryptocurrency with an optional linked debit card that will allow users to spend cryptocurrency at any card by transferring their created cryptocurrency to fiat in real-time using up-to-date exchange rates.
GPS Location Based Map: A map that will show other users, Local businessmen, professionals, and places of interest to connect with the world.
Encrypted Instant Messenger: the use of multi-ring signature encryption in the kredX social messenger is fully secure and safe functional platform for the users to chat and transmit their personal information and data.
User-Rewarding Mobile Miner: the KredX app has a miner that rewards customers in KRX cryptocurrency just for using the app. KredX is the only App in the world that offers its app users with many innovative features and pay its users in KRX for using it.
KREDX TOKEN SPECIFICATION
KredX token are can be transferred within any Ethereum users but will hold their own value which will rise gradually as the ICO progresses. Investing in KredX token will be beneficial as the token will hold their value and continue to increase after the ICO ends. There is a limited supply of KRT Tokens in its ICO. Only 440 Million KRT tokens are available for the investors. While Reserved for Bounty is 10 Billion KRT. Any unsold tokens will first go to Bounty campaign if necessary. Otherwise they will go to public sales during the official launch of the KredX App.
Token Sale Information
Total Hardcap: $43 Million with no presale.
Price: Month 1: $5.00 = 100 KRT
Month 2: $7.50 = 100 KRT
Month 3: 1$10.00 = 100 KRT
Conclusion: Although there are many cryptocurrencies existing in the market today, Kredits will stand out as a unique mixture of feature and structure of the expansive and dynamic KredX App.