IPExchange ICO Review (IPSX) – Should You Buy IPSX Tokens?
IPSX is an online platform or exchange that helps the users in sharing (exchanging) IP addresses and application frameworks. This sharing is usually done on the top of the present IPS lists shared by various data centers and community members. Nowadays, IP addresses are considered to be the most valuable assets. It is designed specifically for the creation of those applications that need the establishment of IPs in an open – source and reliable platform.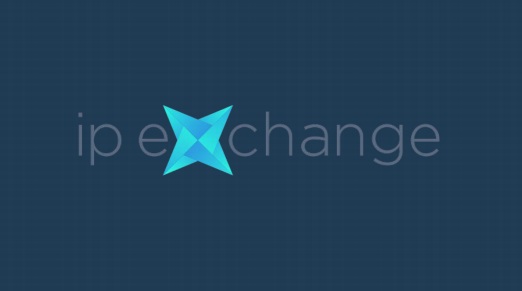 It holds a set of protocols operating on blockchains and it uses smart contracts for its operation. It can be described like both a PaaS (Platform – as – a – service) and an IaaS (Infrastructure – as – a – service). It gives incentives to the users with the help of its unique utility tokens.
Vision and unique features:
It is a highly safe, transparent and flexible platform with a variety of tools like APIs and SDKs.
It is a marketplace for various innovative apps like Data mining software, micro tasks, and VPN providers and so on.
It facilitates easy accessibility even to an ordinary user.
It is the first decentralized IP platform in the world, which was founded for the purpose of sharing IPs.
It acts as a bridge between the IP requestors and IP providers. This means that the providers will provide the IPs to the requestors for rent, upon their requests.
The transaction model of IPSX facilitates direct payments between both the providers and requestors and is purely based on Ethereum.
It provides efficient integration of several dedicated software within the system.
Background:
IPSX was introduced in the year of 2017 with a vision to meet the increased demands of IP addresses in the Geo ranker platform. Offcourse, IPSX was maintained initially by a team of Geo ranker members. Geo ranker is nothing but a platform for data mining.
The necessity of IP addresses:
Nowadays, the use of IP addresses is becoming more and more common among the business providers and end users. The following are some of the essential uses of IPs:
IPs are used for:
The purpose of data mining
Accessing media or geo-blocked services
The purposes of maintaining security and privacy
Performing micro tasks
Maintenance of VPN applications.
Problems associated with TOR:
Poor speed and bandwidth
Lack of revenue
Liability issues in IP sharing
Non-usability for service providers and businesses
Ecosystem of IPSX:
IPSX is a completely automated and decentralized platform for the sharing or renting of IP addresses. Such IP sharing was once considered as a centralized system but has now moved on to a decentralized system with a lot of innovative principles. Offcourse, IPSX relies on a variety of advancements in today's technological world.
ICO and IPSX Tokens:
The utility token of IP exchange is denoted as IPSX, which are nothing but the Ethereum ERC – 20 tokens. These tokens are being built with some advanced standards and are stored safely in Ethereum wallets. A notable feature of such tokens is that they are utilized for the purpose of making commission payments.
Token specifications:
Total amount of tokens created: 100% (1 800 000 000).
Percentage of tokens allotted for incentive purposes is 27.5%
Percentage of tokens allotted for the partnering teams is 20%
Percentage of tokens allotted for the bounty programs is 2.5%
Percentage of tokens allotted for the funding teams is 50%.
Visit ICO Website || Download Whitepaper