International Conference On Blockchain, Cryptocurrencies and ICOs – Thailand
March 6, 2018, Bangkok will host a major international conference dedicated to blockchain, cryptocurrencies and ICOs – Blockchain& Bitcoin Conference Thailand.
The conference is aimed at cryptocurrency investors, blockchain startup representatives, developers, marketing specialists, lawmakers, lawyers, financial experts and advisors engaged in the cryptocurrency and ICO sector.
Participants will discover the current condition of the cryptocurrency market, blockchain trends, ICO aspects and investments in tokens.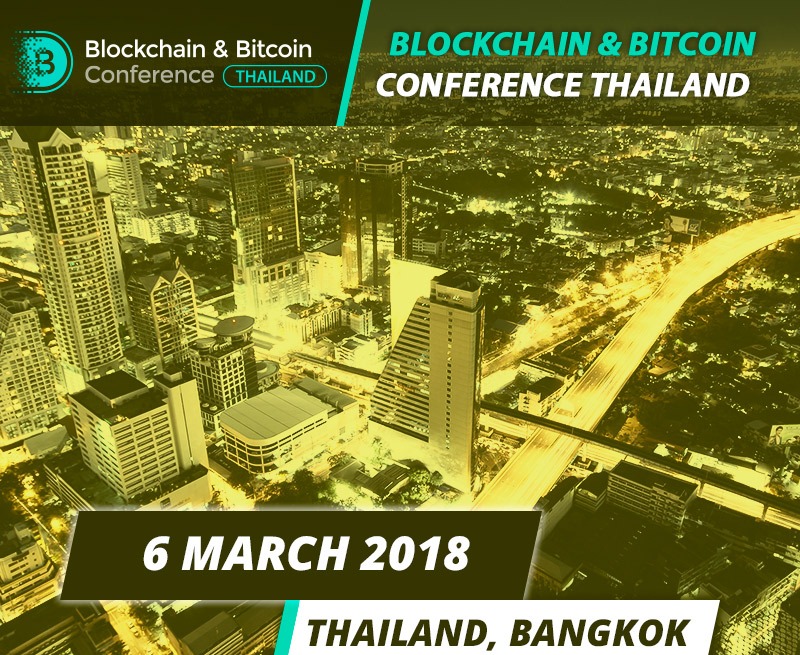 The conference will reveal the following issues:
blockchain technology application in Fintech and Govtech sectors;
how to launch an ICO of your own project and attract investments;
technical features of blockchain-based solutions;
legal regulation of blockchain, cryptocurrencies and ICOs.
Blockchain& Bitcoin Conference Thailand is organized by Smile-Expo, an international company that has been holding blockchain and cryptocurrency events since 2014. Every conference brings together from 200 to 2500 participants.
Tickets can be bought on the official website. The earlier purchase, the more profitable price:
until February 5 – 10 000 THB (255 EUR);
from February 6 till March 5 – 15 000 THB;
on the event day – 20 000 THB.
Registration details can be found on the website of Blockchain& Bitcoin Conference Thailand.
DISCLAIMER: This press release/article was provided by the organization referenced. We don't support and we are not responsible/liable for any content, quality, accuracy, advertising, products or other materials on this page.