INS Ecosystem ICO Review : Best Upcoming ICO, Why Should You Participate?
INS is the first and foremost decentralized platform in the World that creates a direct link between the consumers and the grocery manufacturers. It uses the technology of blockchains and is simply a reinvention of the industry of groceries.
The functioning of this platform is enhanced by a wide range of smart contracts provided by the system. It uses the technologies like Angular JS and HTML. It is similar to that of a Russia's grocery delivery service called Instamart.
It uses a protocol known as EIP20. It was launched in 2013, where Peter Fedchenkov and Dmitry Zhulin are the two co-founders of this platform. Its partnership concerns include Valio, Mars, and Reckitt Benckiser and so on. A wide variety of concerns including Transform group, Vinci agency, and ABDK are also supporters of this platform.
It is planning to extend its operations to countries like Singapore, Tokyo, London, and New York and so on in the near future.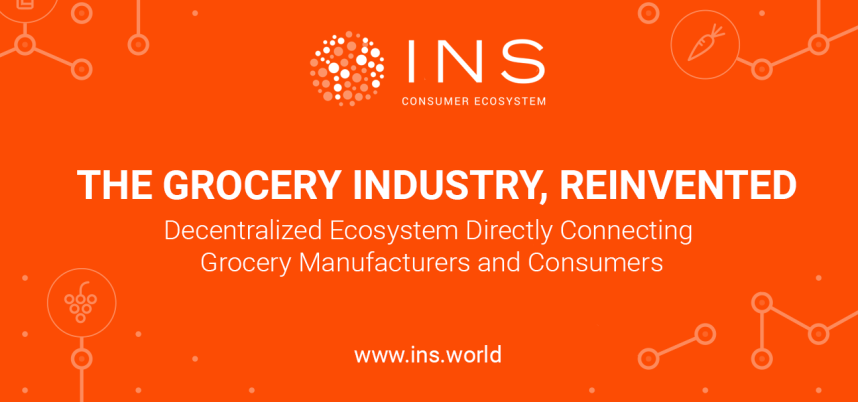 Token specifications:
The tokens of INS World are usually referred to as INS tokens, whose exchange value is:
1 ethereum = 300 INS tokens
Total no. of tokens targeted for token sale is 100,000 ETH.
The token sale soft cap limit is 30,000 ETH.
The token sale hard cap limit is 150,000 ETH.
The minimum rate for purchase is 0.1 ethereum.
Allocation of INS tokens:
Percentage of tokens allotted for the contributors of token sale is 60%
Percentage of tokens allotted for the funding purposes is 20%
Percentage of tokens allotted for the INS team is 15%
Percentage of tokens allotted for the bounty program, early supporters and advisors is 5%.
Unique features of INS:
It issues made by the retailers.
It imposes only very low charges for the transactions, which are approximately around 1%.
It contains a professional team with an experience of around 4 years in the field of online groceries.
It gives an extra income to the users through its unique referral program.
It also gives certain reward for giving feedbacks and performing promotional activities.
It holds a variety of well – developed applications like supply chain management to facilitate easy usage.
Merits of INS for the manufacturers:
It directly helps the manufactures in promoting and marketing their products to the consumers.
It gives complete control over the listing and pricing of the products produced by the manufacturers.
It also helps the manufactures in getting the detailed as well as the fastest feedback given by the consumers.
Merits of INS for the consumers:
The consumers of this platform can be able to buy products online in a convenient and easy manner.
The consumers are benefitted with cheaper rates for products, since they can be able to buy high – quality groceries at lowers rates in comparison with the store rates.
The consumers can be able to access products from a variety of suppliers at any time, as they wish.
Payment options:
The following are the various types of payment modes available with INS platform:
Bitcoin (BTC)
Litecoin (LTC)
Bank wire transfer
Dash and
Ethereum (ETH)
Signup For ICO || Download WhitePaper || Facebook || Twitter || Telegram