How Did the Leading Altcoins Perform in Q1 of 2018?
Bitcoin may be the king of the cryptocurrency market but there are other digital funds that are doing well in their own right. All of the well-performing altcoins started with almost no value and have gone on to become major players in the cryptocurrency market. Backers of the below altcoins believe that they will continue to perform well for the rest of the year despite minor setbacks in Q1 of 2018.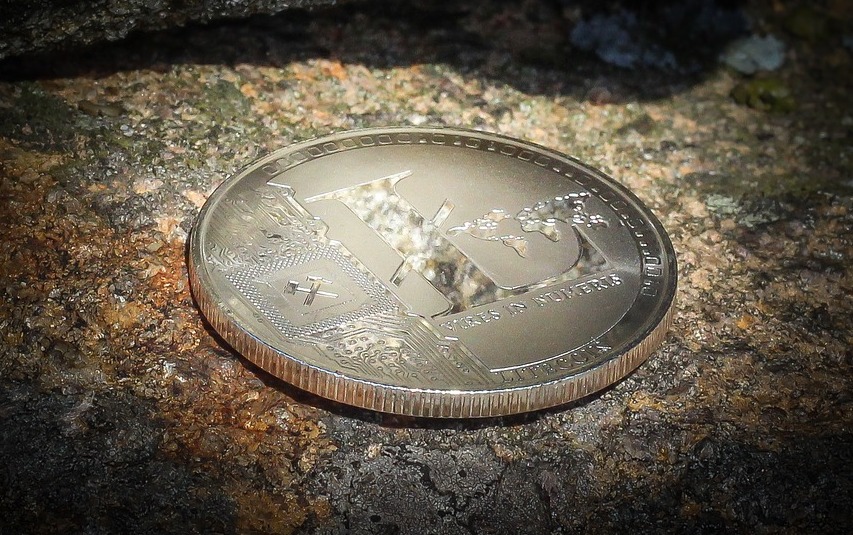 Ethereum
Ethereum made some pretty big gains last year. Since the first week of December 2017, the price of Ethereum surged from $460 to $1,400 thanks to the influence of the Bitcoin bandwagon. However, as soon as Bitcoin's value took a plunge, Ethereum's prices also sunk by 50% in Q1 of 2018.
Investors who are bearish with Ethereum say that the worse isn't over yet. Seeking Alpha writes that the crackdown of several ICOs are one of the reasons why Ethereum prices continue to slide. Although the cryptocurrency's prices respond positively to rallies, Ethereum's drops usually offset the gains.
– End of 2017 Price: $755
– End of Q1 of 2018 Price: $409
Ripple
In terms of market capitalization, Ripple just lags behind Ethereum. FXCM reports that Ripple's tokens generated really good returns in 2017, surging to over 30,000%, and providing the largest gains of any digital currency that year. As a result of its rising popularity Ripple not only outperformed most cryptocurrencies, but also many other
traditional investment vehicles as well.
However, Q1 of 2018 wasn't very good for Ripple. The cryptocurrency was the worst-performing digital fund compared to its closest competitors, Bitcoin and Ethereum. It was down by 77% since its highest gain in 2017. Like Ethereum, Ripple was hit with increasing regulatory measures, as well as an advertising crackdown by
Google and other social networking sites.
– End of 2017 Price: $2.30
– End of Q1 of 2018 Price: $0.50
Bitcoin Cash
Bitcoin Cash also experienced serious price slides in Q1 of 2018, but it did have some notable gains within the time frame. The Motley Fool notes that in February 2018 Bitcoin Cash was up by 25%, and the reason for this was because of improvements to its blockchain. The article also states that the improvements could make the network run better, and become generally faster for real-time transactions. Motely Fool writes that it was the only cryptocurrency in February 2018 that experienced significant gains among the top 5 altcoins.
Based on Bitcoin Cash's recent strides in Q1 of 2018, bullish investors believe that its value may skyrocket to $1,250 – $2,210. Recent charts show that Bitcoin Cash's April 2018 prices are back to the $1,300 price mark, so the prediction for it to hit $2,200 soon doesn't seem implausible.
– End of 2017 Price: $2,550
– End of Q1 of 2018 Price: $720
EOS
EOS is a serious competitor to Ethereum when it comes to providing smart contracts to users. It is a relatively new cryptocurrency, but in 2018 Block.one — the creator of EOS — held its first developer conference that brought together over 700 developers who are eager to exchange ideas and learn more about the cryptocurrency.
Block.one announced during the conference that it was able to garner approximately $1 billion in capital from several venture capitalists, which will be used to improve the digital fund's blockchain.
The development of EOC progressed well in Q1 of 2018. This feat allowed Block.one to form its first partnership with Tomorrow Blockchain Opportunities. The ongoing success of EOS also attracted another venture capitalist to come on board, and commit an initial $325 million for the blockchain's improvement. The price of EOS may have stumbled in Q1 of 2018 but it's a minor decline compared to the cryptocurrency's recent achievements.
– End of 2017 Price: $9.00
– End of Q1 of 2018 Price: $6.00
Litecoin
Q1 of 2018 was particularly hard for Litecoin as it lost 50% of its market capitalization. Since February 2018, Litecoin has been the fifth largest cryptocurrency market, but it struggled after a tremendous rally in December 2017.
Right now, investors are divided on whether or not Litecoin can continue its run in 2018. While it has some advantages such as being fast and popular, Litecoin is a first-gen coin with outdated technology.
Bullish investors, however, are optimistic about Litecoin being able to continue its run in 2018 due to the fact that it is the cryptocurrency of choice for several globally-recognized brands including Amazon and Starbucks.
– End of 2017 Price: $220
– End of Q1 of 2018 Price: $120