HERO Coin : Centralized Betting, Games on the Ethereum Blockchain.
Hero (HERO) is an online decentralized platform or network that brings an effective revolution in the traditional betting game. It is the future of south east asia's banking sector. It is designed exclusively for the online betting community. It is an ethereum (ETH) based network that uses the technology of blockchains. A total of around 200,000 users all over the world are using this platform. The user participation involves either by joining the platform or establishing new games into the platform.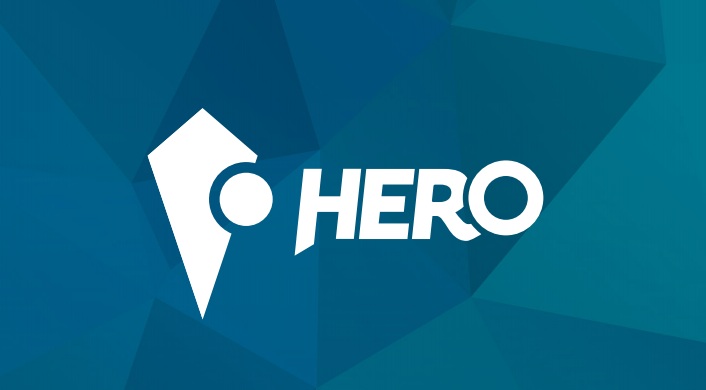 Hero got its emergence from 'herosphere.gg', which is nothing but a platform for esports (online sports) betting. Hero tokens are also released first by this herosphere. Paul polterauer is the Founder as well as the chief executive officer (CEO) of this platform. Philip Peinsold and Bernhard Blaha are the two co – founders along with Paul. It was launched in Vienna, Austria in July 2017.
The major motto of this platform is to modify the nature of online betting. It overcomes the following disadvantages associated with the online betting industry:
Constant worsening of player conditions
Lack of innovation
Unaffordable charges
Creation of odds
Banning the winners from playing
Loss of social dynamics
Lack of trust
The hero ecosystem is built in such a way that it ensures the following two different types of income streams:
Active income streams
Passive income streams
Types of rewards offered by Hero:
The following are the two different types of rewards issued by hero ico:
General reward: for all the games played by the players
Provider reward: for the creation of new games into the system.
Hero tokens are responsible for the creation of online betting games. Such tokens have various impacts on the society. They are kept safely in myetherwallets.
Percentage of tokens allotted for bounty campaign: 2% (from the total supply)
Percentage of tokens allotted for development: 40%
Percentage of tokens allotted for sales and marketing: 30%
Percentage of tokens allotted for affiliates or third parties: 12%
Percentage of tokens allotted for admin purposes: 10%
Percentage of tokens allotted for contingency: 8%
The exchange rate of hero tokens is specified as follows:
1 Ethereum (ETH) = 200 HERO tokens
Unique features of Hero:
It is an open – source platform that offers several rewards and bonuses to the valuable users.
It suits to everyone, since it is highly transparent in nature.
It is highly safe and secure in nature, since it does not allow any unauthorized access.
There will be no restrictions for users to have access across the platform, which means that anyone can enjoy using the network's services.
It provides benefits to all kinds of users including the token – holders, game creators and the players.
It imposes very low charges, since it does not involve any kind of middle – man services or brokerages.
It offers trust worthy betting strategy, thereby avoiding fraudulence, corruption and unauthorized manipulation.
Its blockchain is responsible for the maintenance of trust, so that there is no need for the users to face any sort of trust issues.
It does not sell ideas unlike any other tokens or ICOs. Instead, it creates efficient solutions.
It offers an interest rate of around 20% to the users.
It accepts Ethereum payments.
Facebook link: https://www.facebook.com/HEROcoinio/
Twitter link: https://twitter.com/HEROcoinio