HashNest Review – Is It Safe Bitcoin Cloud Mining?
Hashnest is the best online platform for the cloud mining of bitcoins. It is based in China and was launched by Bitmain in mid – 2014. Bitmain is a highest manufacturer of hardwares used in bitcoin mining process. The mining farms of hashnest are located in the countries like Sichuan and Mongolia. It is an acquisition of the service called Snowbal.io. The cost per GHS at the initial stage was 0.0016 BTC.
In our previous article, we have discussed on best and trusted cloud mining services. Personally I am using Hashflare to mine Bitcoins and Genesis mining for Ether mining. Both of them are very trusted by users and paying regular payouts without any interruption.
Hashnest is a hardware – backed platform that offers a decent price for cloud mining contracts at the time of launch. But later, the bitcoin price had been dropped gradually. The shares of trade mining determine the mining contracts of this platform. The profit gained from mining is stored in the wallet of Hashnest.
The verification option of google authentication is a slightly risky option. In order to overcome the risks associated with google authentication, the users need to back up their google code, which is nothing but the recovery of QR code and secret key.
Merits of Hashnest:
It holds a variety of physical hardware and is a trust – worthy platform for cloud miners.
It imposes only an extremely low cost for maintenance and constitutes inexpensive contracts.
It provides safety and security with the help of a protection mechanism called two – factor authentication.
Mobile App is available for managing, purchasing your mining hash power and monitor your payouts.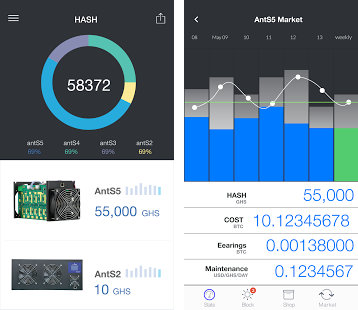 Demerits of Hashnest:
It does not offer any bonuses for registration or making referrals, since it does have referral program.
The conversion of hash rates in hashnest is slightly confusing in nature.
Several contracts of hashnest cannot be activated in a timely or instant manner.
Unique features of Hashnest:
It is a flexible platform that contains a functional and user – friendly dashboard with individual screens for account settings, transactions, earnings and balance details.
It is a hashing platform that provides a variety of hashrate services.
It does not provide even a single account snapshot in a single screen.
The screenshots available in the dashboard of hashnest does not show any unique details, but show only the basic information.
The users can buy or sell contracts in a simple and easy manner.
It has high payment reliability so that it makes payments in a consistent or regular manner. This means that the payments are made on a daily basis.
It involves bitcoin payment method and offers a high ROI (Return On Investment). In addition to bitcoins, it does not accept any other payment options.
Its cost is highly competitive and is equal to the market rates.
It requires only a minimum amount as an investment, which is also equal to the market price.
It provides easier and simple navigation facilities.
The users can raise a support ticket, in case of any queries.
It offers high warranty and low electricity bills.
The users must undergo a two – step verification process upon registration. That 2 step verification includes SMS verification and google authenticator verification. This verification procedure avoids hacking of accounts, thereby providing safety.
Investment types associated with Hashnest:
Following are the two types of investments made in Hashnest:
Tradable shares: The value of the investments and payouts made in this type will increase or decrease at any instant of time, since it is a risky and
Fixed sum investment: It is the safest and stable method for making investments.
Trade pin:
In order to buy or sell hash rates, the users have to set trade pin, which should contain at least six characters. After setting trade pin, it has to be kept in a safe and confidential manner.
Methods of purchasing Hashrate:
Following are the two different options to purchase hashrate in Hashnest:
Buying hashrate from the market depending on its availability
Buying ant – miners from shops.
Hope this Hashnest review will be helpful for readers. you may share your experience and feedback with us in the comment section below.