Genesis Mining Review – Best Cloud Mining Platform
Genesis mining is an online platform/website for mining bitcoins. In addition to bitcoins, it also facilitates Ethereum and X11 mining. It is a highly transparent and leading hash power provider in the World. This mining contract provider is offering lifetime contracts in bitcoin mining. It is an exclusive site for those users, who are new to cryptocurrencies like bitcoins. Through this cloud mining service, the users can start earning bitcoins by registering at the following link: https://www.genesis-mining.com/
Before selecting a platform for cloud mining you must ensure about ROI as well as trust score of the mining platform. I have also published an article on most trusted and reliable cloud mining websites. Other than Genesis you may also choose Hashflare cloud mining service as it is a reputed and well-established player in the market. Genesis mining is a renowned mining service that is supported by a unique mining hardware. It is one of the oldest sites among the cloud mining platforms. Genesis mining is a performance-based mining where your profit volume depends upon various factors.
SCAM ALERT: Heard about GainBitCoin Mining? It was a service offering much-simplified version where profit is fixed at 10% BTC every month till 18 months on your investment. But finally, it became a SCAM. 
Let's start with the genesis mining review: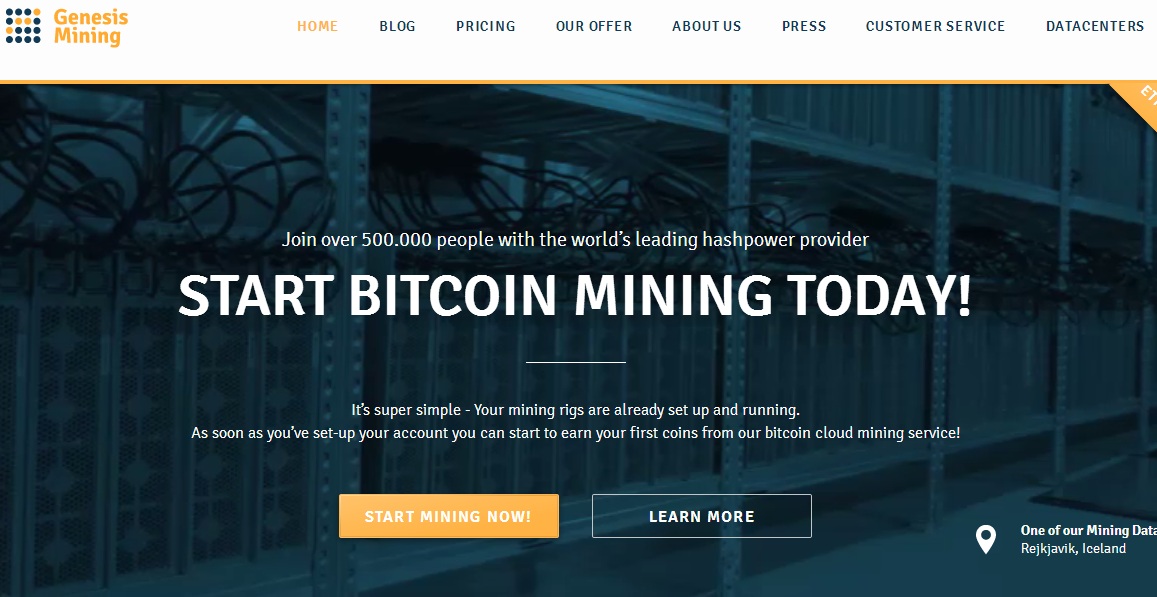 About Genesis-Mining.com
Genesismining.com, also referred to as Genesis Mining Limited was active since 2013 in the bitcoin mining industry and the professionals belonging to this site are being engaged in various fields of science like Engineering, Mathematics and Computer Engineering. The Genesis mining community had initially launched their cloud mining operations in New Zealand, Paris, New York, Los Angeles and Hong Kong. Later on, they extended their successful operations in India. This unique cloud mining firm also proved its profitable model for investment by delivering the best outcomes. The recent blockchain and bitcoin conferences of Genesis mining were held in South Asia.
Method of using this platform
Once a user gets access to genesis mining by registering at the official site, he needs to fund his account with any of the type of crypto-currencies (Bitcoins / Ethereum, etc) which he wants to mine. After funding the account, the users have to select a mining plan to proceed further mining process.
Bitcoin Mining
Bitcoin Mining is a process of verifying and recording blockchain transactions of bitcoins. Bitcoin, also called as 'decentralized currency' is nothing but a type of crypto-currency which is made available in the form of digital or electronic currency. A Block chain is a distributed public ledger that accepts bitcoin as its account unit.
Ethereum Mining
Ethereum mining is a process of mining a currency called ethereum, which reveals a program known as 'Geth'. Geth plays a major role in ethereum mining by acting as a relay between the ethereum network, hardware, and the system. In the genesis mining platform, Ethereum can be mined with the help of an algorithm called 'Eth-hash'. Ethereum is nothing but a type of virtual currency like bitcoins.
You may also select other coins from the list below for mining.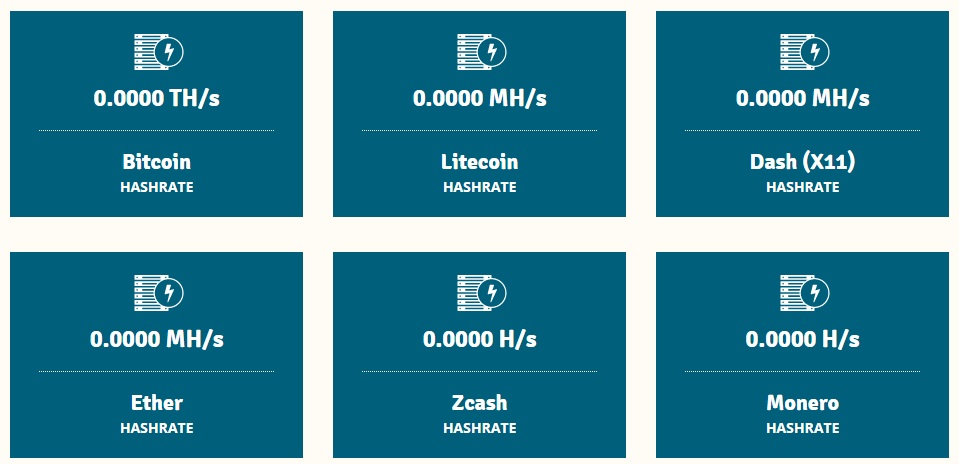 Points to remember before getting started
They deduct a daily maintenance fee (0.00028 USD per Ghs/day) from the generated coins that covers all ongoing costs like electricity costs, cooling, maintenance work and hosting services.
Earning depend on factors such as the mining difficulty, Bitcoin value, luck (how mine blocks we find per day), etc. which are all factors dictated by the market and that is why we cannot say how much you will earn. They change a lot since this is a volatile market. For rough estimates about earnings, please go to external sites such as coinwarz.com as they provide calculators for various coins where you can check for any amount of hashrate.
Just keep in mind that their calculation does not take our new maintenance fee (0.00028 USD per GHs per day) into the equation, so be sure to deduct that fee from the daily results to have an idea about the payout.
Also keep in mind that returns are not guaranteed and depend on for a large part on Bitcoin value and mining difficulty, both of which cannot be predicted for the future. The lower the Bitcoin value, the higher the impact of that fee on mining returns and the higher the mining difficulty, the fewer coins the same amount of hash rate will return, and vice versa.
You can keep track of Bitcoin value here at bitcoinwisdom.  You can keep track of past, current, and an estimated future mining difficulty also here.
You can do a calculation on possible (Bitcoin) returns at coinwarz calculators.
If you use coinwarz, remember to set the Watts and $/Kwh to zero (as they are included in the maintenance fee). Also, remember to subtract the maintenance fee from the earnings for the SHA256 contracts.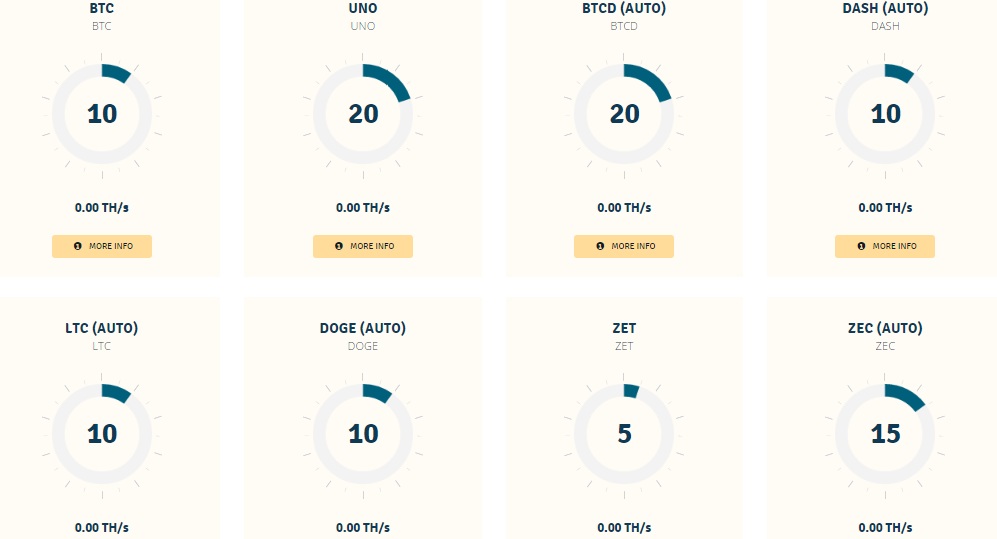 Features of Genesis mining platform:
It is a malware-free site so that it does not harm our device or system.
It offers very low investment strategies.
It offers multiple coin mining on one platform.
It allows you to divide your purchased power in different coin mining.
It responds quickly to problems and also solves them in a faster manner.
It permits the users to begin crypto-currency mining immediately after registration.
It offers a cheaper cost for the hardware used.
It also offers very-low maintenance charges.
It provides large profit for mining with daily payouts.
It provides security by holding an option called 'Two-factor authentication'.
Its services are customer-oriented and reliable.
The website is designed in an easily understandable format.
The operation, as well as the functionality of the website, is so simple
Get 3% Discount Code
Here is the code to get a 3 %discount on your first mining power purchase transaction. Put "1yelG5"  code at the time of payment.
Hope this Genesis mining review will be helpful for you. Please share your experience with us in the comment section below.