FlipnPik ICO Review: Collaborative social media dedicated to local businesses
FlipnPik is the first and foremost online platform in the world, designed specifically to support a variety of local businesses. It is exclusively a social media network that operates with highly advanced blockchain technologies. It distributes the generated value equally between the collaborators across the platform. Users of this platform are authorized to insert various innovative businesses over the application of Flipnpik. Also those users with extra – ordinary talents will be rewarded by the platform for their valuable and worthy activities.
The major motto of this platform is to share the created values equally among all the users. An online application is available with flipnpik, which is generally compatible with both IOS and Android devices.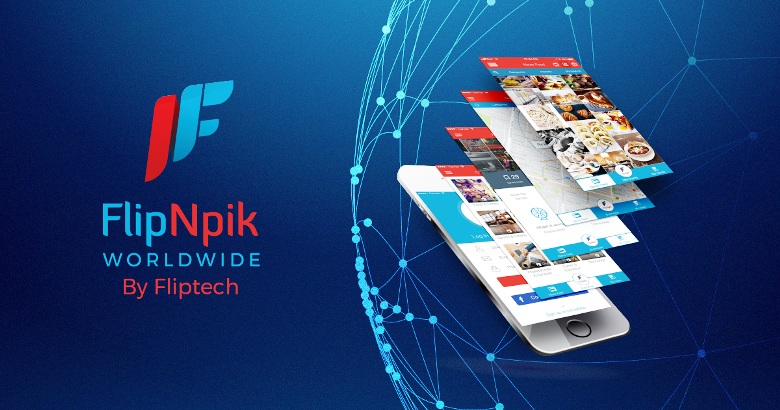 Henri Harland is the Founder as well as the chief executive officer (CEO) of this platform. It was established first by Fliptech SAS. Its headquarters are located in France and its partnership concerns include Amazix, DMS investments and Tukan and so on.
Flipnpik ICO Token details:
The tokens of Flipnpik are usually referred to as FNP, which are nothing but utility tokens. The total amount of FNP tokens supplied for sale is 425 million. Hard cap limit is 100, 000 Ethereum. The tokens, which are left unsold at the sale, will be allotted to the partner reserve. The funds raised in the ICO will be allotted for various purposes like developmental purposes, operational purposes, marketing purposes and for paying initial charges and much more.
The users can be able to buy services or products by spending flipnpik tokens. Off course, they will become Ambassador Partners, if they have a large amount of FNPs.
Any user, who wants to become an ambassador partner, has to make a deposit of around 500 FNP.
Each and every active partner of the platform will be given a profit of around 20%.
When an user wants to purchase FNP tokens, he must have an ether wallet. Then he has to complete the KYC procedure. The users will be notified with their purchase confirmation within 24 hours via email.
Unique features of FlipNpik:
It is a highly collaborative platform that contains an efficient and scalable infrastructure.
It provides a greater contribution for the enhancement of local economy.
It provides valuable services at affordable price rates.
It provides an improved visibility to various small businesses.
It facilitates safe and secure transactions within the system.
It focuses mainly on the aspects of decentralization and globalization.
It gives rewards to its users with the help of a distinct reward system called flip social.
It offers efficient blockchain integration strategies.
It helps in the promotion of local businesses by enhancing the store traffic.
It is linked to the stellar platform.
It ensures promotion of quality contents.
It helps various small businesses in avoiding budget issues and reaching their potential and targeted customers.
It facilitates value sharing among the users of this platform.
It lets the users to pick the perfect business that suits to their needs.
It contains a team of highly experienced and dedicated professionals.
It accepts all kinds of crypto currencies including Bitcoins (BTC), Ethereums (ETH) and Litecoins (LTC) and so on.
It allows users from all parts of the world except United States (US).
Bonus details:
Percentage of bonus offered on the private sale is 15 – 50%
Percentage of bonus offered on the Pre – sale is 5 – 10%
Percentage of bonus offered on the ICO is 0%.
Applications with flipnpik:
Post sharing and linking
Visual content creation for online app